Tour - open house
On 9 and 10 July, the weissensee school of art and design berlin will be opening its studios, workshops and laboratories for its "Open Day Tours 2022" and, on around 2,000 square metres of exhibition space, will provide insights into the ways in which its young generation of artists and designers work and conduct research.
For further information, please visit: www.kh-berlin.de
Open Day Tours
9 and 10 July 2022
12 pm to 8 pm
weissensee school of art and design berlin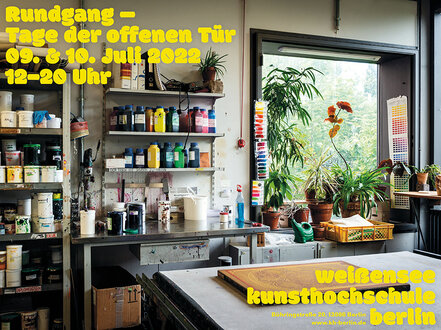 On these tours, students from the following departments: Sculpture, Stage and Costume Design, Painting, Fashion Design, Product Design, Textile and Surface Design, Visual Communication and Foundation Studies in Art + Design as well as from the master's courses Spatial Strategies and Art Therapy will present their assignments from the academic year 2021-22. At the same time, 40 recent graduates from the Departments for Sculpture and Painting will be presenting their end-of-course assignments as part of the exhibition "Yet Yet" in the KühlhausBerlin (near Gleisdreieck).
Exhibitions
Tour – Central Exhibition by all Departments
weissensee school of art and design berlin
Bühringstraße 20, 13086 Berlin
Sat/Sun, 9/10 July 2022, 12 pm to 8 pm
Assignments from the Department for Spatial Strategies
Johannes-Itten-Straße 3, Staircase C and D
Sat/Sun, 9/10 July 2022, 12 pm to 8 pm
End-of-course assignments from the Department for Stage and Costume Design
KUNSTHALLE am Hamburger Platz
Gustav-Adolf-Straße 140, 13086 Berlin
Sat/Sun, 9/10 July 2022, 12 pm to 8 pm

Yet Yet
Assignments from the Departments for Sculpture and Painting
KühlhausBerlin
Luckenwalder Straße 3, 10963 Berlin
Vernissage: Thurs 7 July 2022, 6 pm to 10 pm
Fri to Mon, 8 to 11 July 2022, 12 pm to 8 pm
Student Guided Tours
Stage and Costume Design
Sat/Sun 3 pm
Sat/Sun 5 pm
Sculpture
Sat/Sun 2 pm
Sat/Sun 4 pm
Fashion Design
Sat/Sun 1 pm
Sat/Sun 3 pm
Textile and Surface Design
Sat/Sun 1 pm
Sat/Sun 3 pm
Painting
Sat/Sun 3 pm
Sat/Sun 5 pm
Spatial Strategies
Sat 3.30 pm and 5 pm
Sun 3 pm and 5 pm
Visual Communication
Sat/Sun 2 pm
Sat/Sun 4 pm
The guided tours last about an hour.
Meeting place: foyer of the weissensee school of art and design berlin
Programme:
Sat/Sun 3 pm: Bauhaus 4.0 – digital prototyping, experimental materials research, guided tour with live demonstration of robots
Location: Project workshop for prototyping, Building H, room 0.06
Sat 3 pm to 5 pm: Conversation with artist – Günter Höhne with Erich John, followed by champagne reception and film screening
Location: Assembly Hall
Sat/Sun – ongoing performances and music
Location: Galaxy Stage, Malereihof (Painting Courtyard)
Programmes of individual departments
Programme of Department for Spatial Strategies:
Sat 1 pm, Homeland Poetic Invocation, Installation, Intervention
Location: Milchhäuschen, Weißer See, Parkstraße 33a, 13086 Berlin
Sat 3 pm, Fogueira act n°3, performance, campus garden
Sat 4.30 pm, Mund Auf (Speak Out), performance, Concordia / Spatial Strategies, Johannes-Itten-Straße 3, Staircase C and D

Sat 6 pm, rondera feminista.cuerpo memoria, performance, Concordia (annex to weissensee school of art and design berlin) / Spatial strategies, Johannes-Itten-Straße 3, Staircase C and D
Sun 2 pm, Essential Bodies, performance, Concordia / Spatial Strategies, Johannes-Itten-Straße 3, Staircase C and D
Sun 4 pm, performance with projector, Concordia / Spatial Strategies, Johannes-Itten-Straße 3, Staircase C and D
Sun 4.30 pm, coffee with Hank Willis Thomas, Concordia / Spatial Strategies, Johannes-Itten-Straße 3, Staircase C and D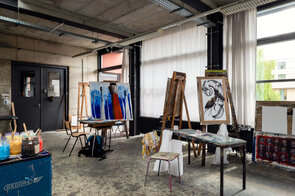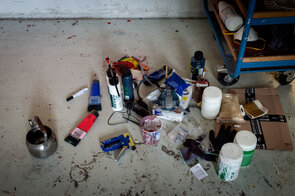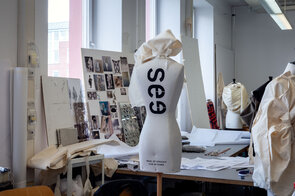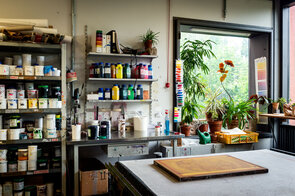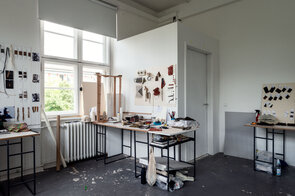 ---