Sommersemester 2022, BA/MA Produkt-Design
TESSOL I Solar Powered Fabric
Solar getriebenes Textil
Heutzutage ist die Gewinnung von Solarenergie durch Privatpersonen immer noch eine Randerscheinung. In einem städtischen Szenario ist sie fast undenkbar. In unserem Projekt wurden tägliche Routinen überdacht und mit dem Sammeln von Solarenergie verknüpft.
TESSOL ist ein vielseitiges und flexibles Material, das sich durch seine Ästhetik und die verschiedenen möglichen Maßstäbe an unterschiedliche Kontexte und Momente im städtischen Alltag anpassen kann. Die besondere Textur wird durch die Tesselierung der Solarzellen nach dem Voronoi-Prinzip erreicht, welches Flächen in mathematisch beschreibbare Polygone unterteilt. Der Stoff sammelt Solarenergie, die an Ort und Stelle genutzt oder zum Aufladen einer tragbaren Batterie verwendet werden kann. Dank der Batterien ist die gesammelte Energie auch zu einem anderen Zeitpunkt des Tages verfügbar. Die Batterien selbst sind unterschiedlich groß. Sie können flexibel auf die Größe des Gewebes angepasst werde, um einen Ladevorgang in angemessener Zeit zu ermöglichen.
Solar powered fabric
Nowadays, the generation of solar energy by private individuals is still a marginal activity. In an urban scenario, it is almost unthinkable. In our project, daily routines were reconsidered and linked to solar energy collection.
TESSOL is a versatile and flexible fabric that can adapt to different contexts and moments in everyday urban life, thanks to its aesthetics and possible scales. The particular texture is achieved by tessellating the solar cells according to the Voronoi principle, which creates a mathematically describable division of a plane into polygons. The fabric collects solar energy that can be used on the spot or used to charge a portable battery. Thanks to the batteries, the accumulated energy can be used at another time during the day. The batteries themselves vary in size and are adjusted to fit the textile size so that they can be charged in a reasonable amount of time.
Participants
Amy Graves, Alice Paupini
Project category
Semester Project
Project subjects
BA/MA Produkt-Design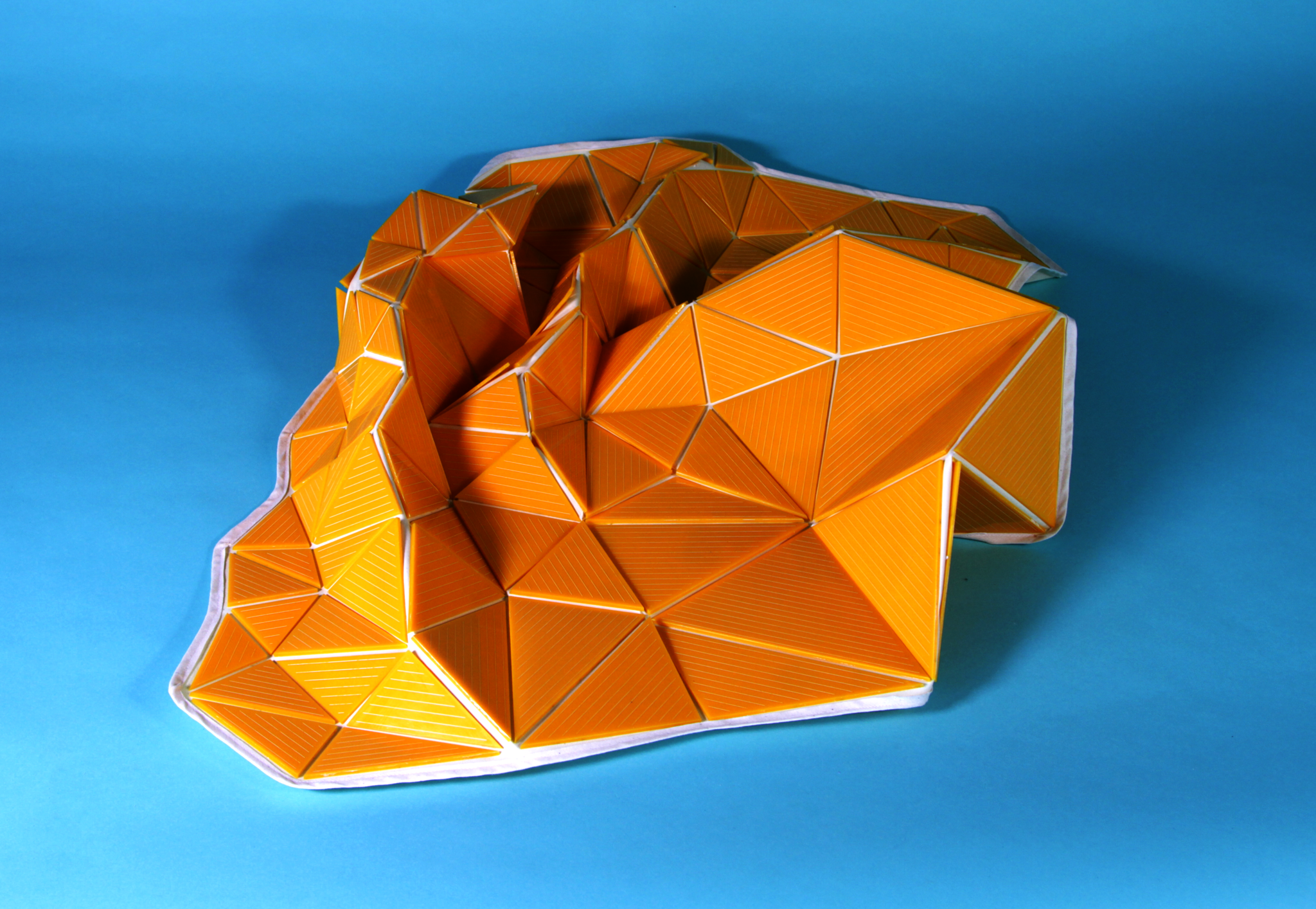 01

Alle Rechte vorbehalten Amy Graves, Alice Paupini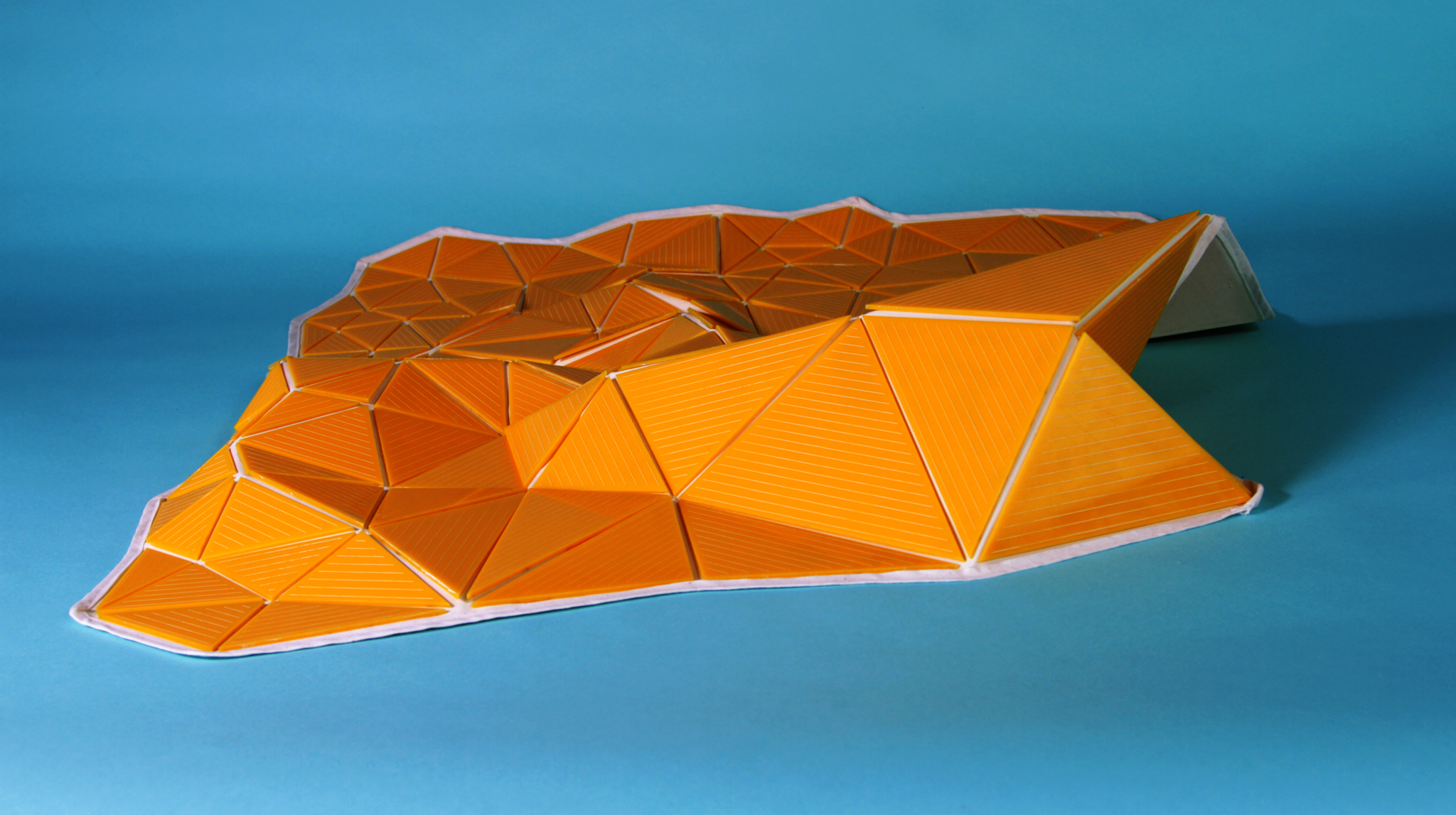 02

Alle Rechte vorbehalten Amy Graves, Alice Paupini
03

Alle Rechte vorbehalten