Wintersemester 2010/11,
La Mott
ordinarily moths are viewed as a problem, a pest that destroys fabric. Within this project's context the moth becomes a creative tool for textile manipulation in order to develop uniquely patter- ned fabric designs with various visual and tactile aspects.
The project draws its inspiration from and builds on the remnants of hungry moth larvae holes in the structure of fabric and explo- res how such damaged textile could again retrieve its value or how the »labour« of moths could potentially be used in controlled ways for a production of unique textile designs. Usually the placements of individual moth holes are random, however combined with cer- tain controlled parameters and settings e.g. time, light, amount
of larvae, way of storing the fabric, a controlled and specific pattern can emerge. in this way moth damaged fabrics and clothing can be further manipulated until a charming lace-like pattern is achieved. How the pattern develops depends on how the garment is stored with deliberate or accidental visual outcomes.
Further on for the realisation of this project a number of diffe- rent embroidery techniques were employed in order to preserve and enhance the patterns of the moth holes.
Project category
Semester Project
La Mott by Julia Klug

Alle Rechte vorbehalten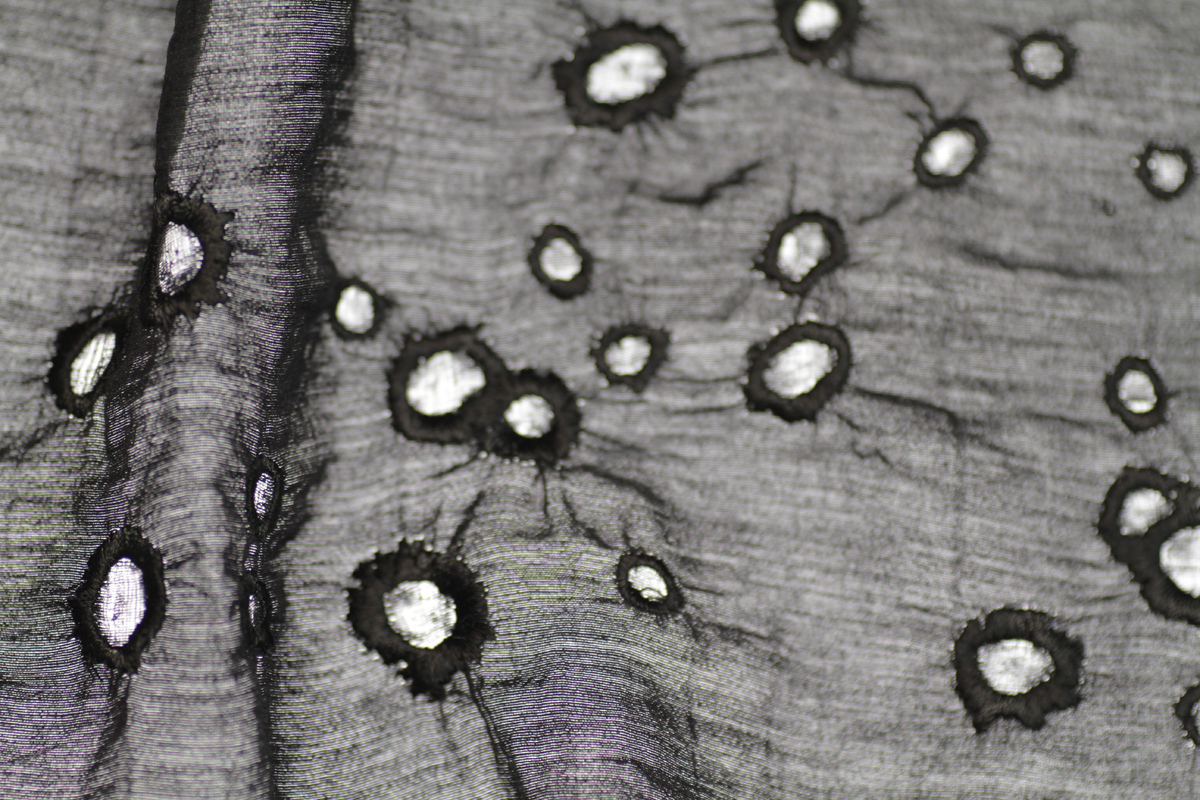 La Mott by Julia Klug

Alle Rechte vorbehalten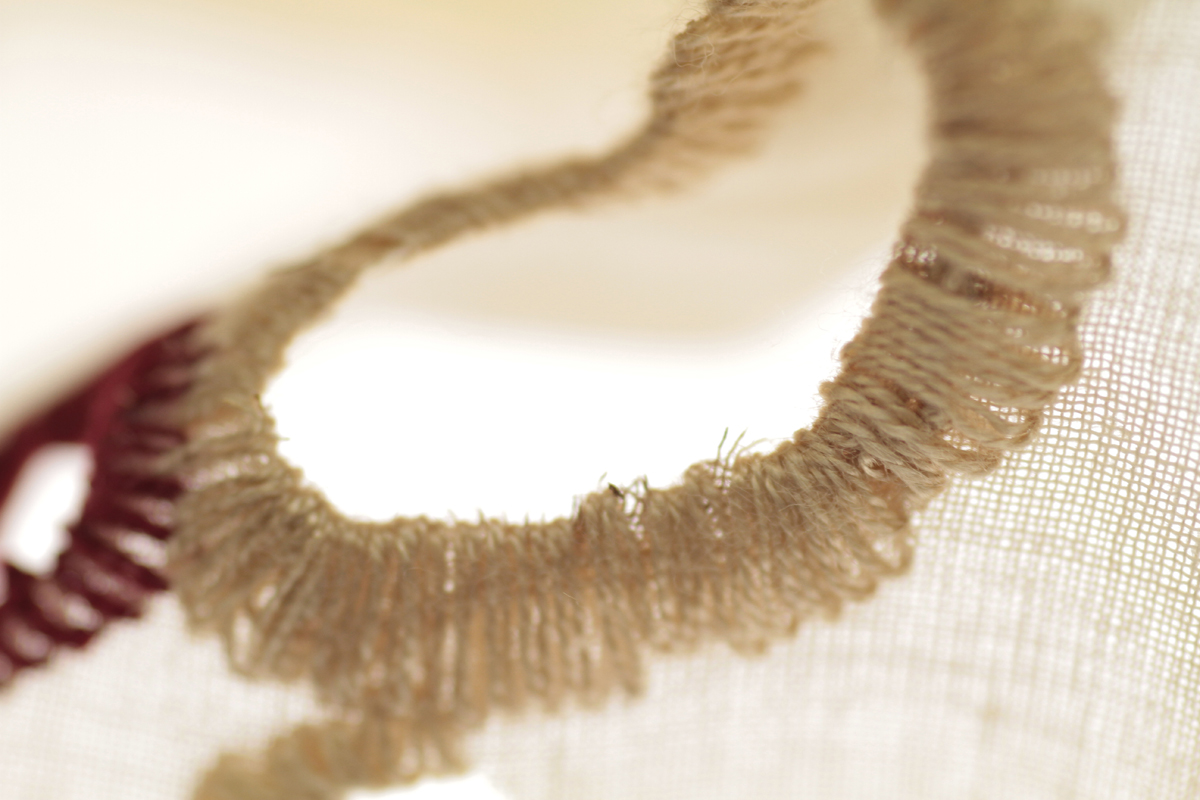 Julia2.jpg

Alle Rechte vorbehalten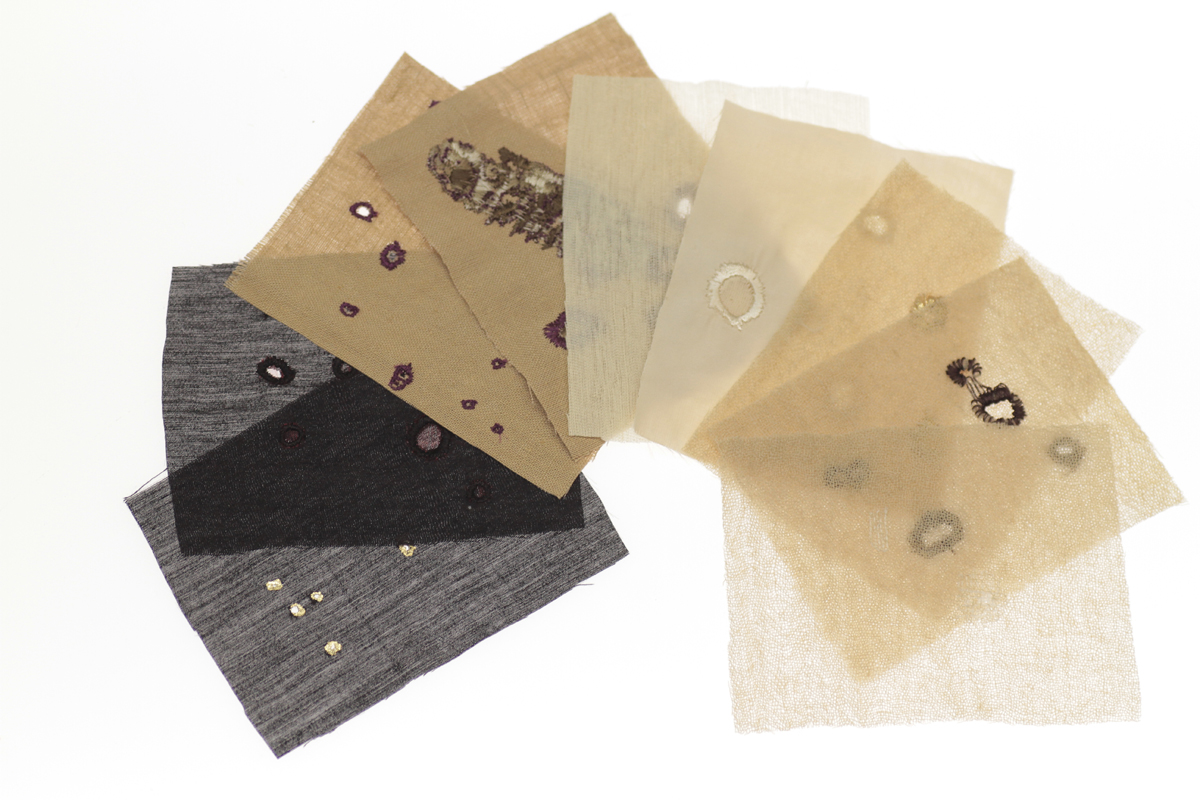 Julia4.jpg

Alle Rechte vorbehalten