Wintersemester 2010/11,
Woodn
Books are always, representing the many hands which have held them and the minds they have passed through. Georgia russell
The relation of wood and paper is often taken for granted and is not questioned. Paper is made of wood and not vice versa. Wood is a robust, lasting, heavy raw material. Paper on the other hand is malleable, light, thin, rips apart quickly and is a processed product. The goal of this project is to introduce the opposite ap- proach and to develop a method to transform paper back into wood, and thus into a raw material. The contextual background of the project is given by the fundamental relation of paper and wood, and by the different cultural perception and meaning of both mate- rials.
Paper is used in many different ways. it serves as a communica- tion medium since its invention; the reason for its high cultural value can be seen in its ability to share and secure knowledge. one of the most traditional media is the book. Next to its func- tion as carrier of information, for many people it can be a sym- bolically and emotionally loaded, nostalgic object. Books inhabit entire worlds, reveal the most hidden thoughts and at the same time are able to conserve every secret. Paper can also serve as a short-living substitutable material used for as packaging, newspa- pers, magazines or advertising material and is usually thrown away very quickly after use; even though until today it is made of or- ganic fibres, mostly wood.
This project attempts to reconstruct nature and to re-process the fragile product paper into a new, firm material with an organic appealing referencing wooden structures and allowing the creation of 3-dimensional shapes through sawing, chipping or cutting just like a log. Due to its durable quality and its optical structure, the product can be regarded analogous to the raw material wood.
This project that is based on a reconstructive recycling pro- cess, for each newly created material's block uses the same kinds of newspapers, brochures or magazines. Page for page these are glued together with an environmentally friendly solvent-free bin- der. The flexibility of the paper permits an individual shaping of the different elements. These glued-together pages are connected in such a way that a structure very similar to the grain of wood is created. Through the use of the same kind of print work varying structures with different optical appearances and qualities are produced.
Participants
Jennifer Maier
Project category
Semester Project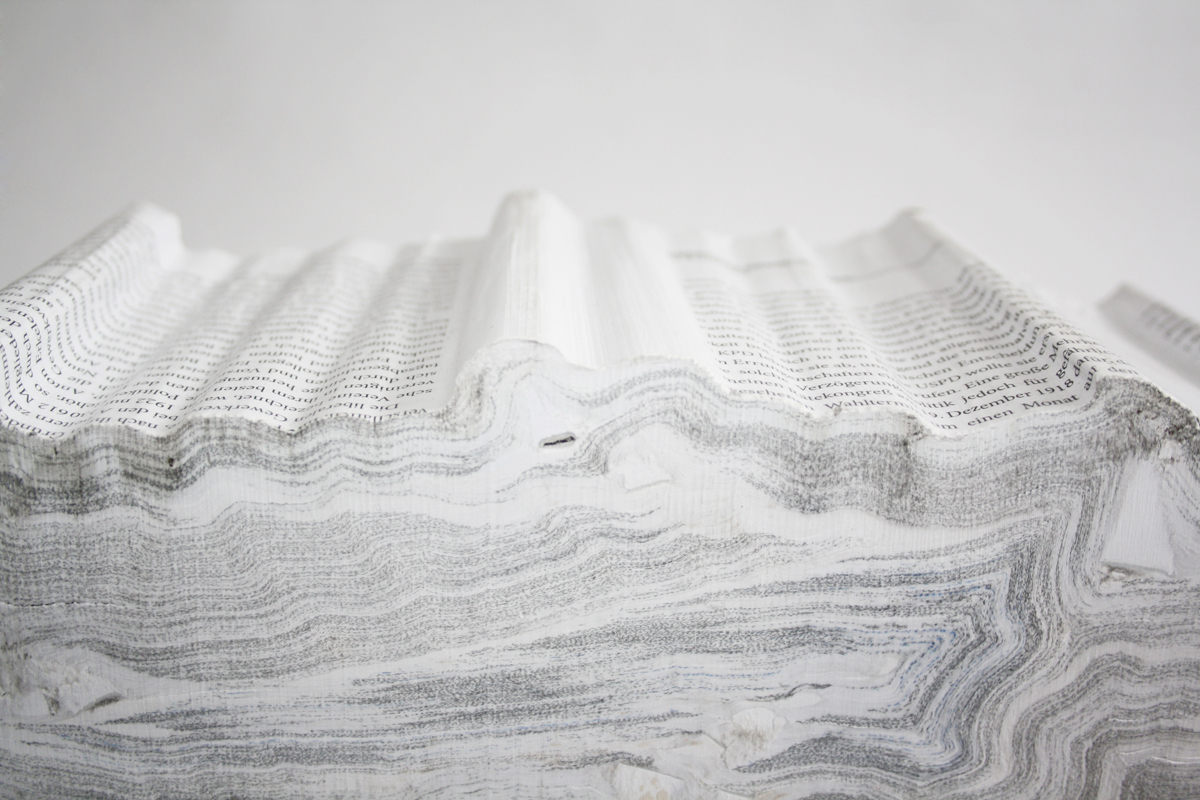 Woodn by Jennifer Maier

Alle Rechte vorbehalten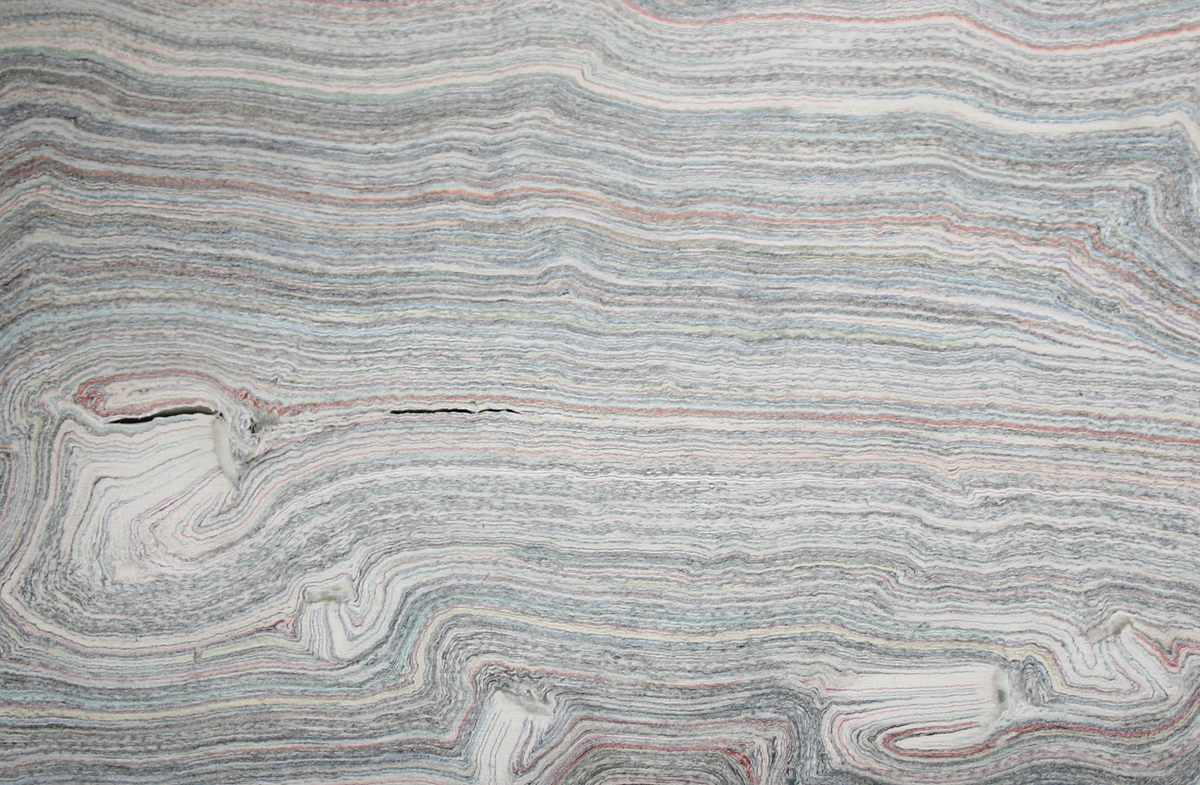 Jennifer1.jpg

Alle Rechte vorbehalten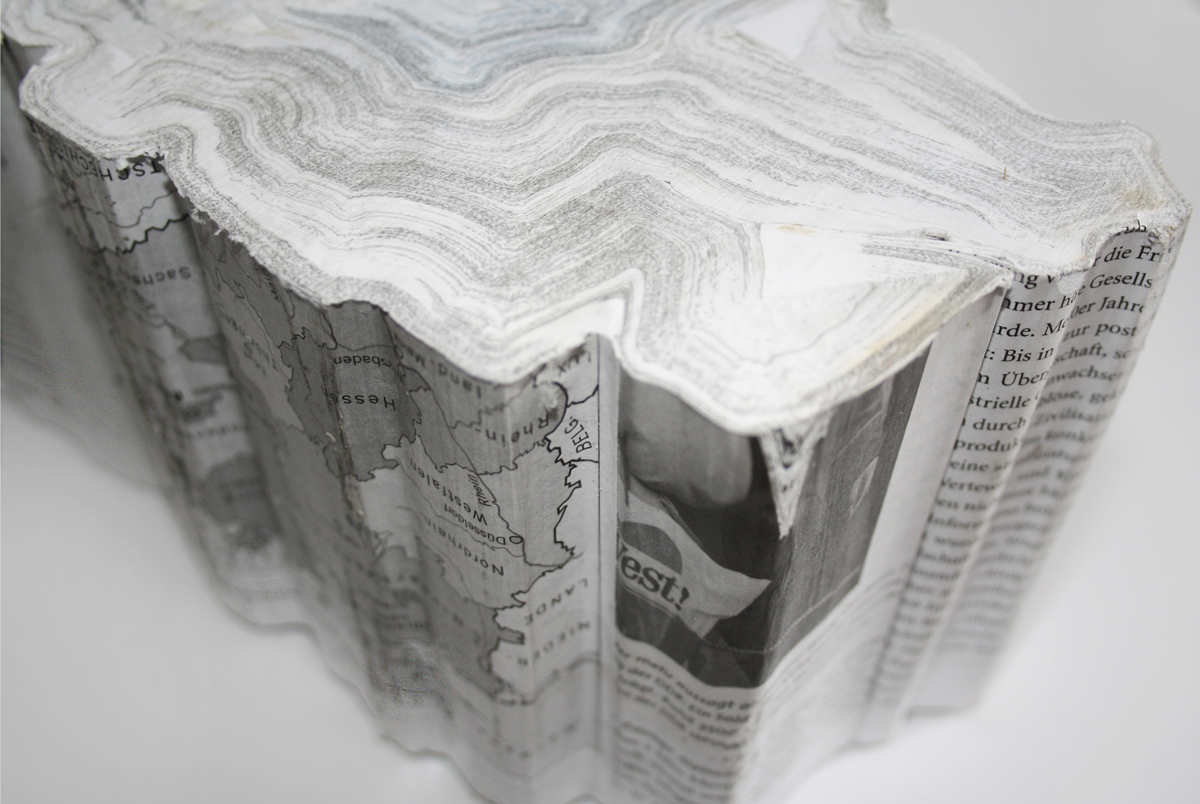 Jennifer4.jpg

Alle Rechte vorbehalten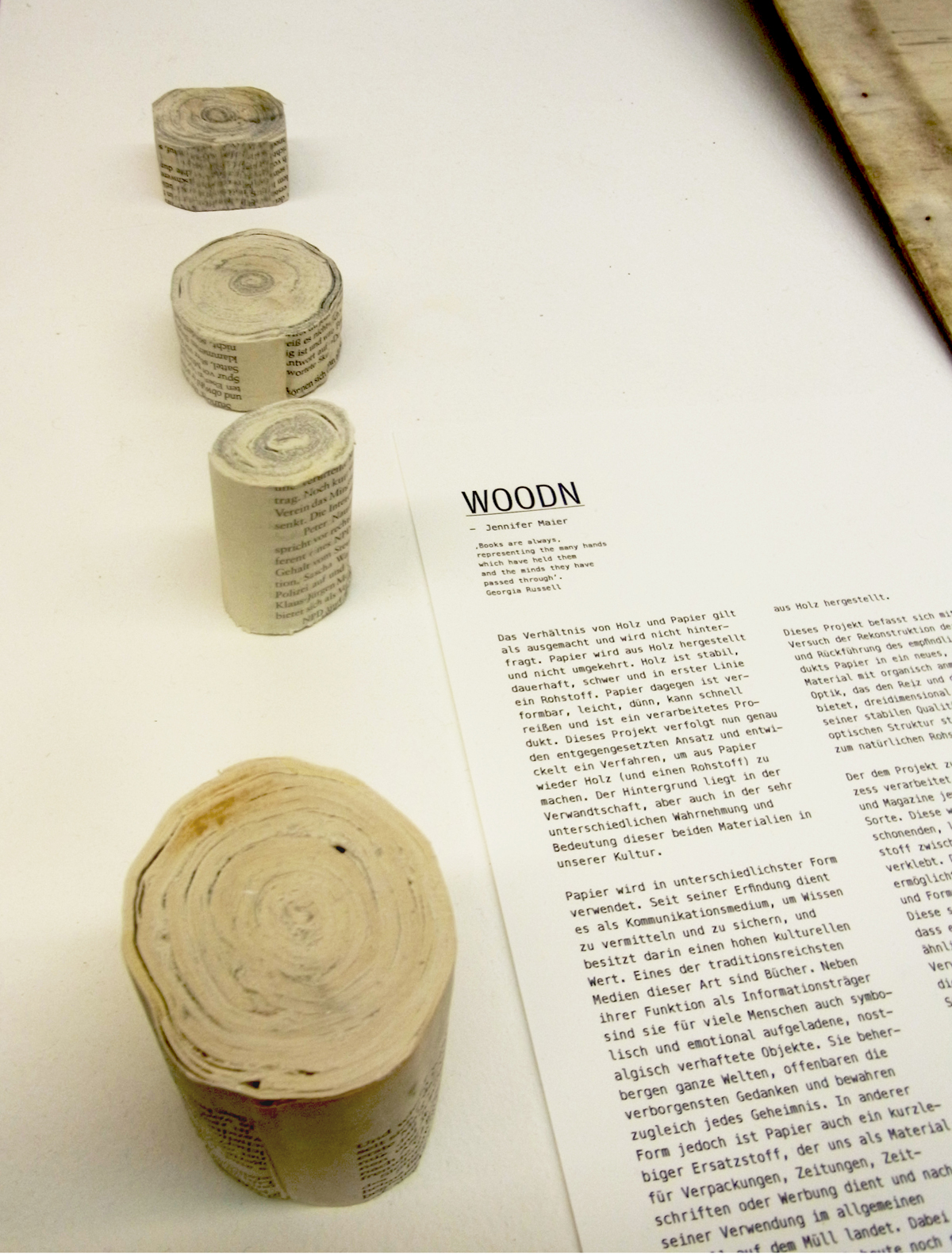 Jennifer3.jpg

Alle Rechte vorbehalten