Wintersemester 2010/11,
Elastic
Many natural phenomena can only be understood through the examina- tion of their structures and processes on micro- and nano-cosmos levels but their effects - on the meso- and macro-cosm scale. They provide a comprehensive resource for technical solutions, enabling better functions as well as optimized adaptations to the ecosys- tem.
A particular example of nature's inventiveness is the dragonfly, an ancient insect species which until today has unmatched flight and navigation skills. Fascinating features of the dragonfly include their compound eyes, each integrating around 30.000 sing- le eyes, which act as »horizon detectors« and their two pairs of wings. Here the focus is put on the particular construction of the wings. These contain an elastic grid structure, which is able to store and release energy and thus adapt to various flight situa- tions without using direct muscle force. Crucial is the elastic protein called resilin, located at certain nodal points of the otherwise grid system of the wing.
The research started with materials experiments with an aim to find out which material combinations, when assembled in grid structure, could best reproduce this function. instead of incorpo- rating elastic joints, which would be the direct transfer of this natural analogy, a system of tubes and elastic ropes was develo- ped, which is similar in function, but easier to be realised. The crucial difference here is that the elasticity is based on tension and in contrast to an elastomer compound can be adjusted as ne- cessary. Another aspect in the behaviour of this newly developed surface is a light and elastic membrane which can be inserted in the interspaces.
The result is a model of a movable and adaptive structural sys- tem, the aesthetics and functions of which is suggested primari- ly for an architectural use. it is characterized by its own form language and by its capability of transformation. The interesting point is that this system, despite its regular geometric basic form, can take most different and irregular shapes depending on the applied tension and setup. Also, if realised on large scale, it would be lightweight. Furthermore it can fold up to small dimensions and accordingly be easily transported.
The initial grid structure, based on units of equal length, could be further extended by elements of variable length, thus even en- hancing its architectural attractiveness. Although it is a visibly technical membrane construction, the adaptive and transformative behaviour causes a strong relation to naturally organised forms.
Participants
Carolina del Pilar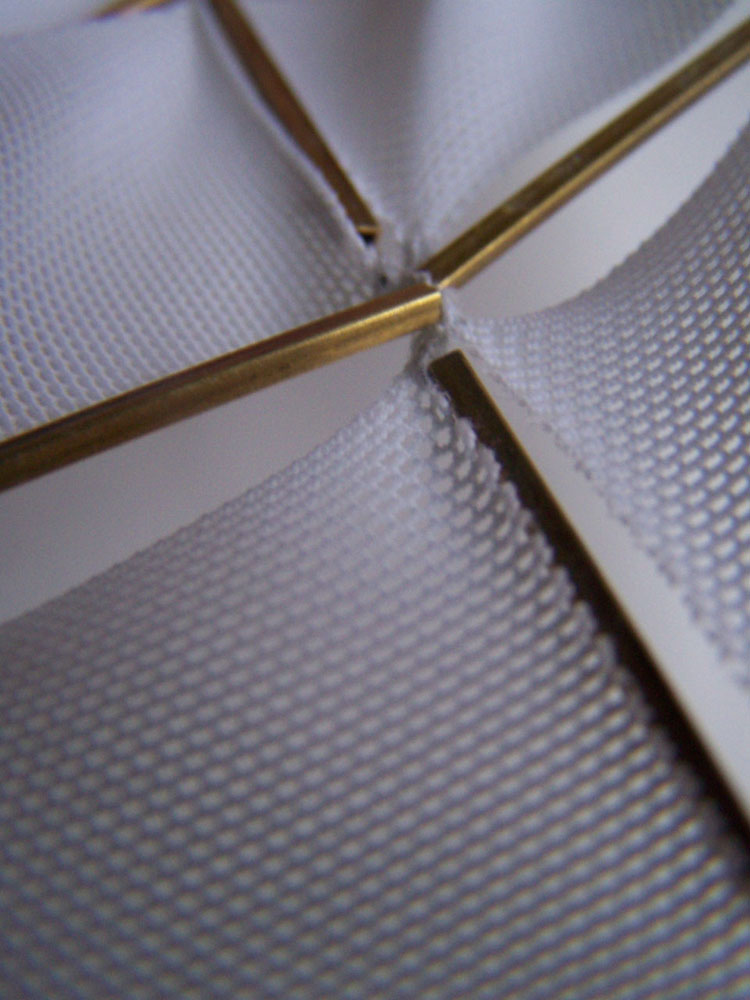 Carolina4.jpg

Alle Rechte vorbehalten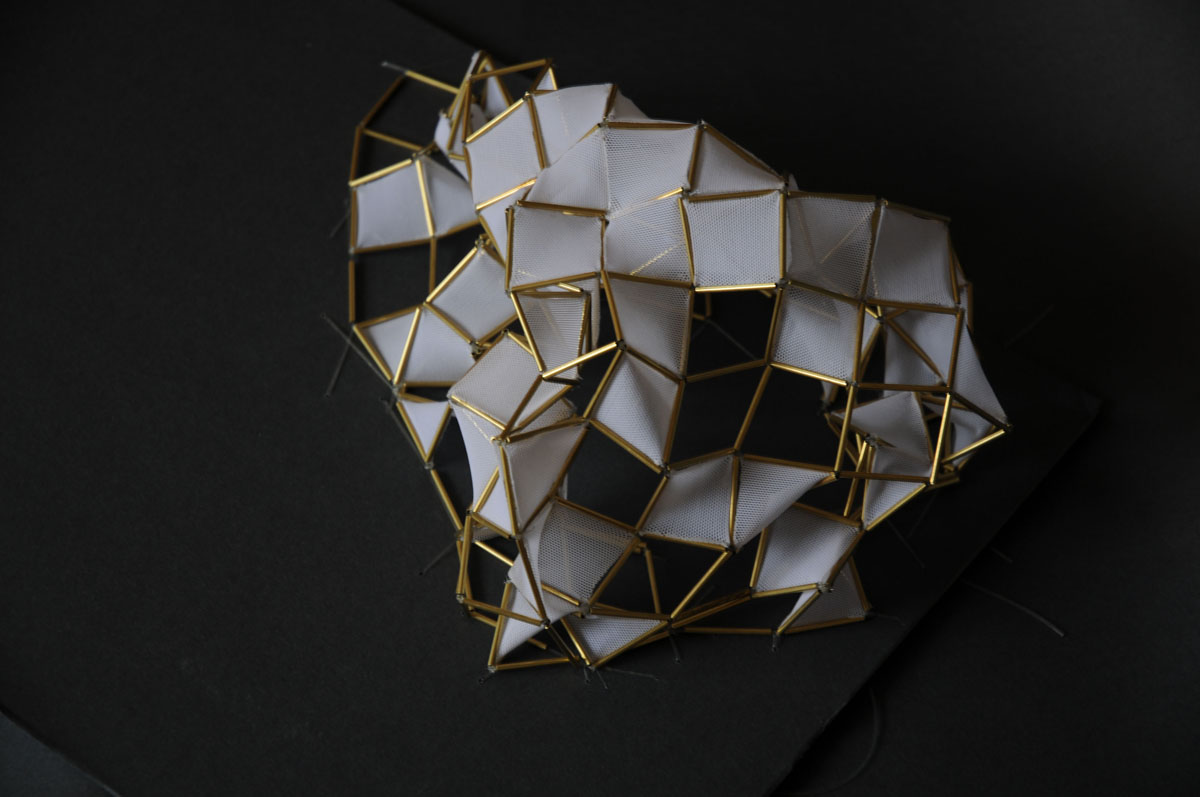 Carolina5.jpg

Alle Rechte vorbehalten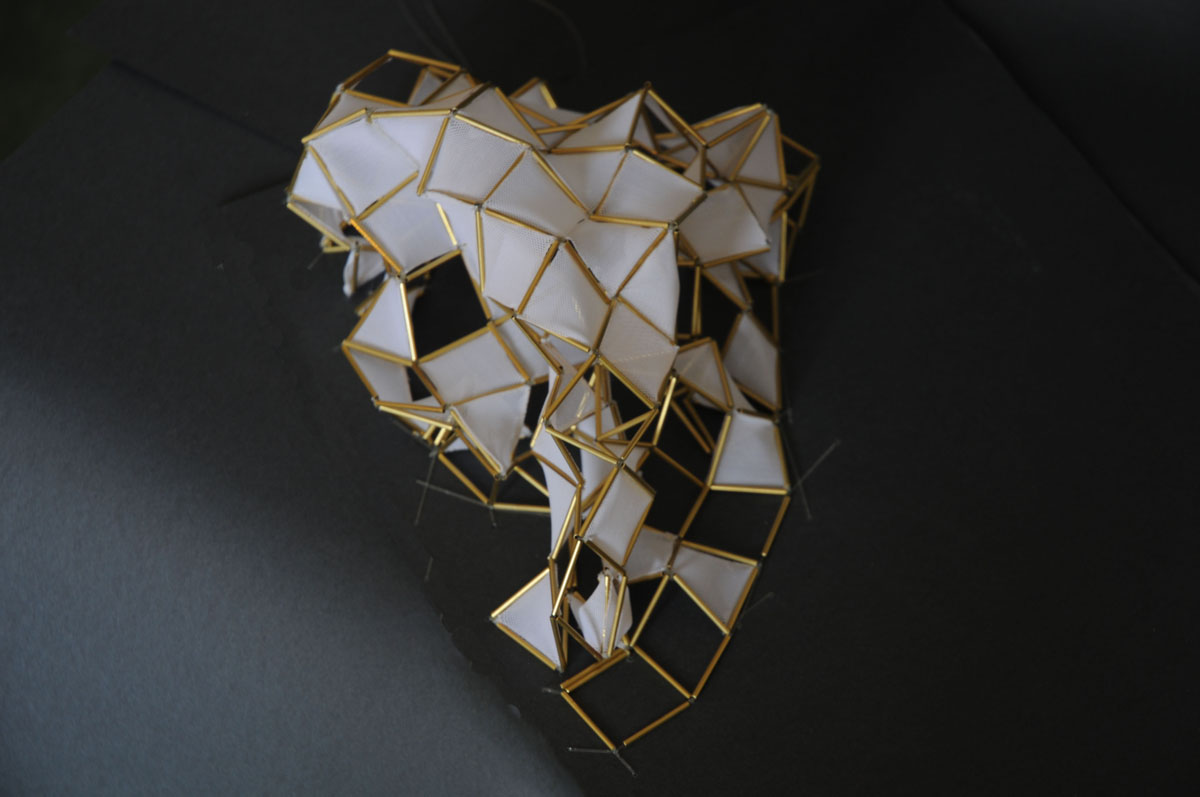 carolina6.jpg

Alle Rechte vorbehalten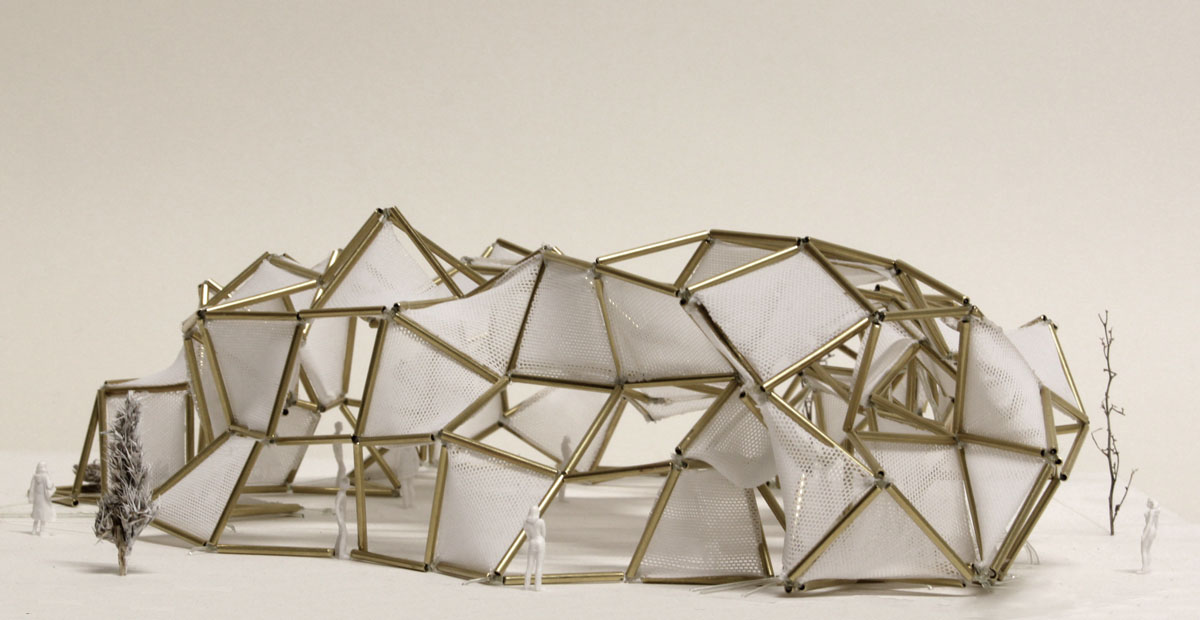 carolina7.jpg

Alle Rechte vorbehalten