Wintersemester 2009/10,
White Gold
A Project by Carlotta Kramer-Klett
The key characteristic of salt might be its ubiquity, its incons- picuousness, or its indispensability. For sure it is not its deco- rativeness, for it is mainly a commodity.
in previous times it was not as easily available as it is today. it was deemed a precious raw material, which for example was used as a grave gift or an aphrodisiac, and therefore had a distincti- ve ritual and cultural significance. This nowadays has mostly been forgotten. However, it is still essential in all sorts of domains, not only as an indispensable part of our food or as de-icing salt on the streets, but also as an industrial raw material and even a versatile healing substance.
This project is an attempt to retrieve the invisible dimensions of this profane material and bring it back to conscious percep- tion, making its own aesthetics visible. Through the combination with irregular and loose knitted material as its carrier, the salt can form different crystal structures.
Size, form and structure can be modified through parameters, such as the thickness of the thread, the density of the stitches, the temperature and the type of salt. The crystals growing remind of white frost or ice that is attached to the material. But also of raw gemstones, which grow out of the textile.
These combinations however, do not show something constant. They are modest, natural materials, which for an uncertain time span form a symbiosis. Through their combination, they awake associ- ations to precious, archaic jewels or garments. But unlike real gemstones, the salt crystals have a limited durability; they can break, and when they get in contact with water they dissolve.
Thus, this experimental materials research project shows, next to its sole physical level, also a poetic level in the relati- on between two materials and to the people, to whom they – mostly subconsciously - are in a great proximity.
Participants
Carlotta Cramer-Klett
Project category
Semester Project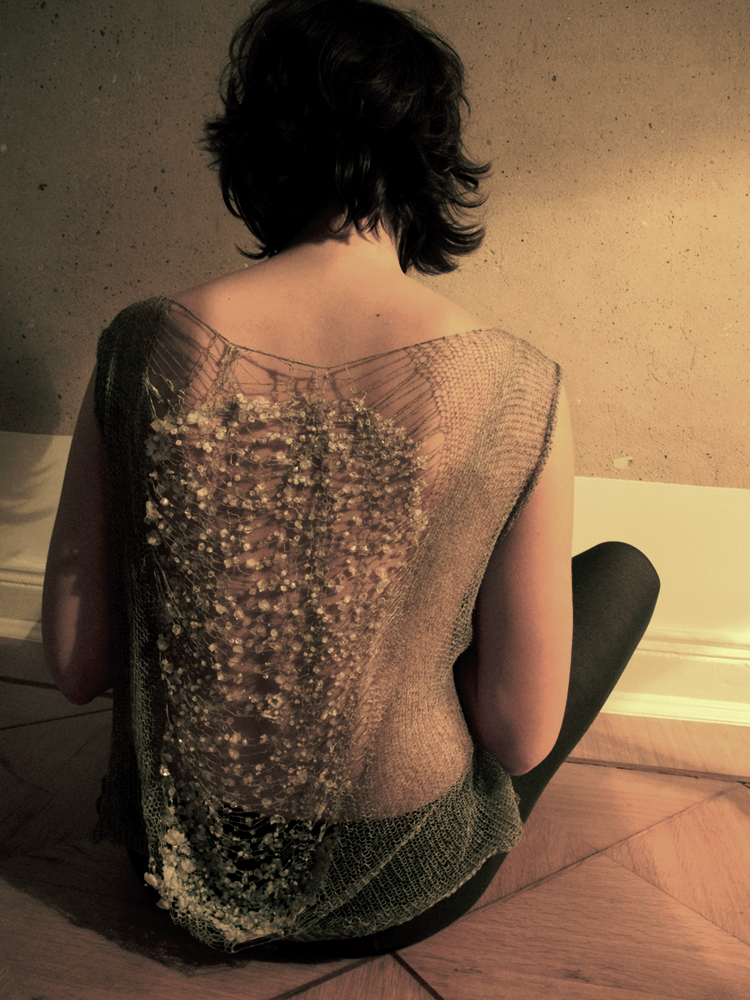 White Gold by Carlotta Kramer-Klett

Alle Rechte vorbehalten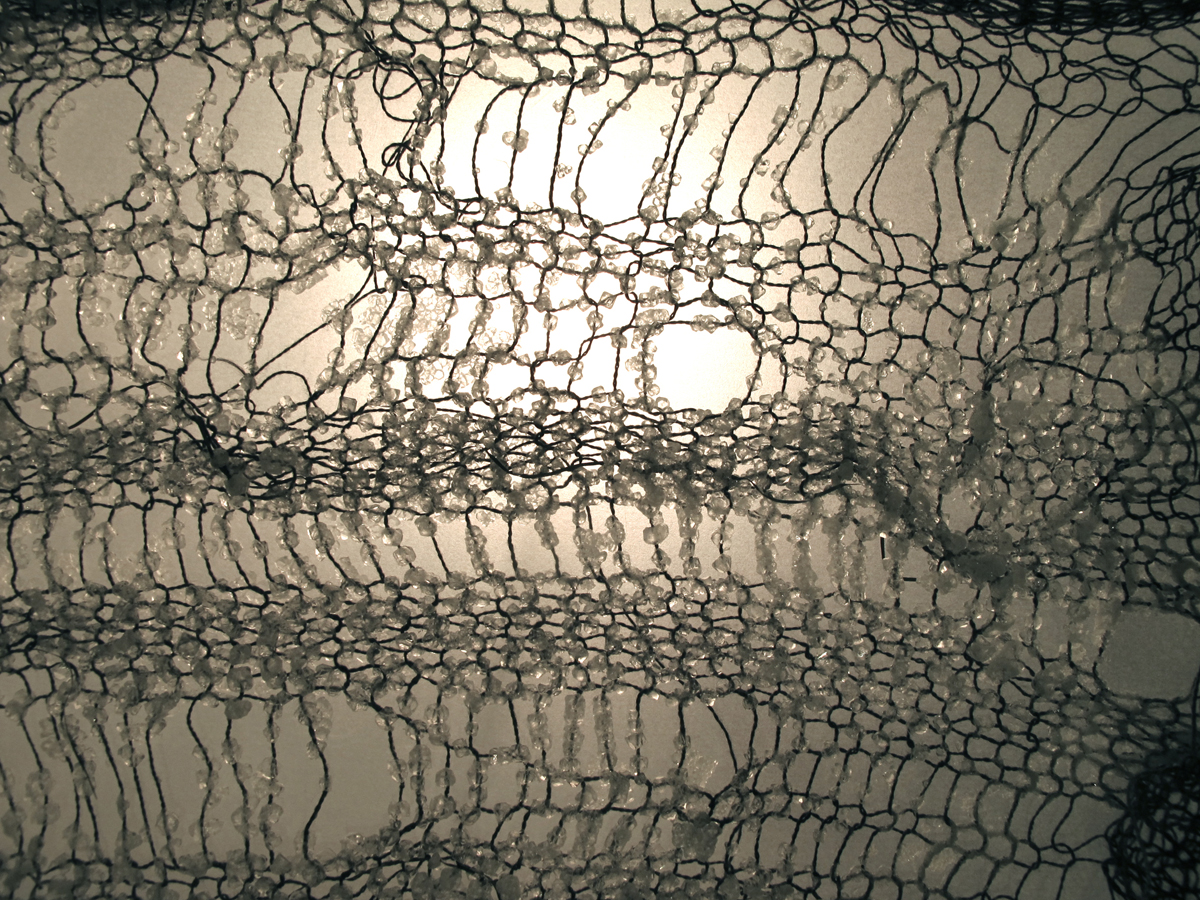 White Gold by Carlotta Kramer-Klett

Alle Rechte vorbehalten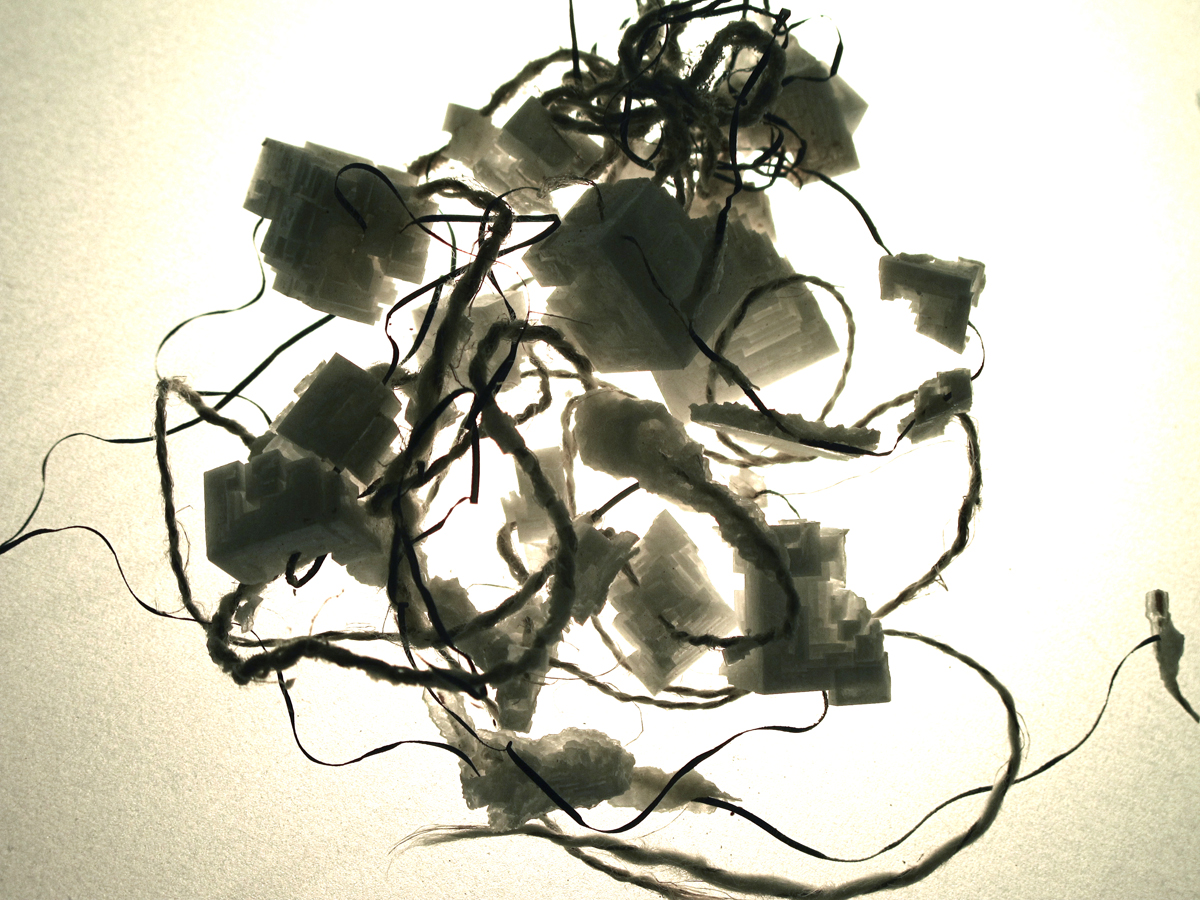 Carlotta4.jpg

Alle Rechte vorbehalten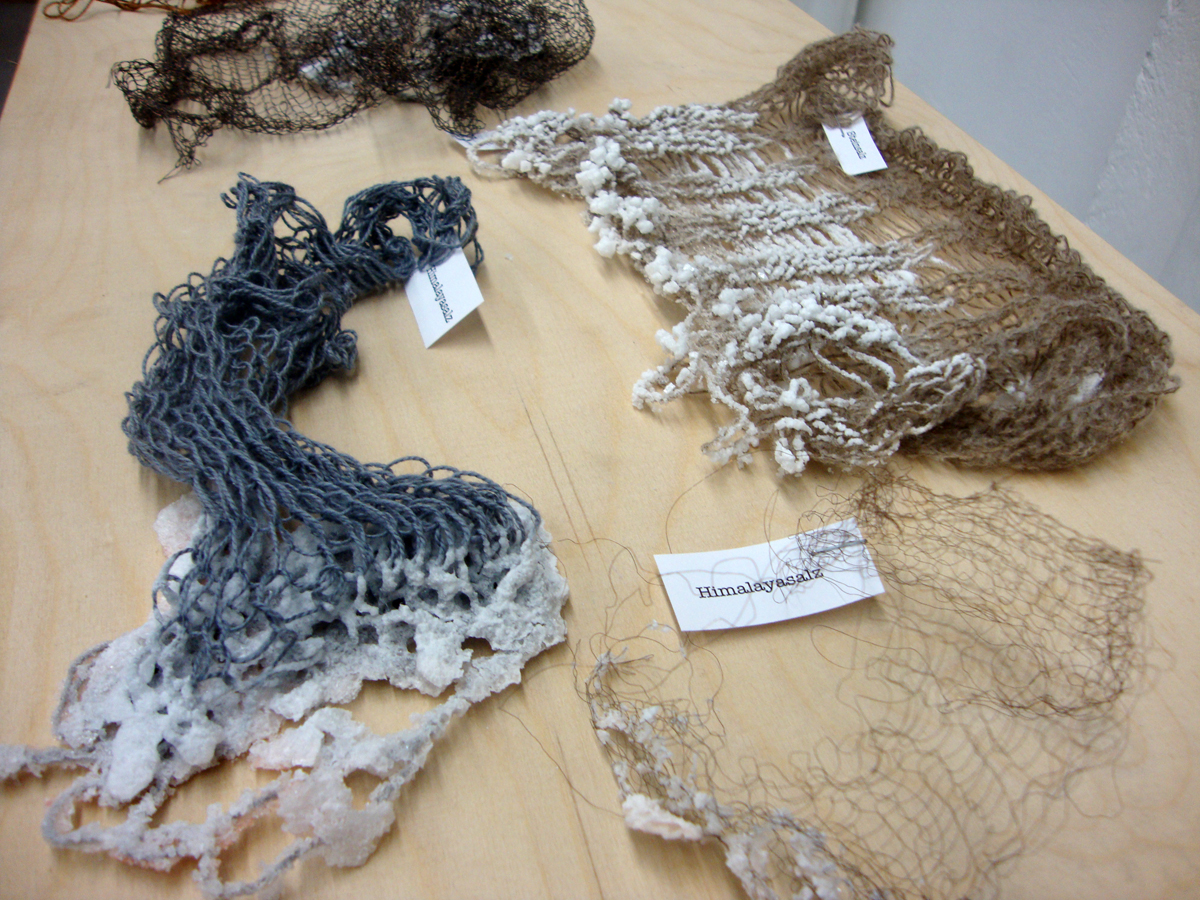 carlotta7.jpg

Alle Rechte vorbehalten