Wintersemester 2009/10,
MOSSOM
The fundamental idea of this project is based on natural expansion and organisation systems found in nature. Careful observation of organisms in their natural habitat and the research of their func- tions within their ecosystems subsequently led to a sustainable design proposal derived from these studies.
The characteristic of liverwort is that its leaves expand hori- zontally on the ground. The leaves of this moss specimen have a round shape and are forming a loose weave-like pattern. There are no real stems out of which the leaves grow. Liverwort consists
of hundreds of mosses, expanding on the ground capable of for- ming large areas infinitely. in fact its surface reminds us of a soft carpet. Based on these observations the main intention of the project was to create a jigsaw-like modular surface system consis- ting of many individual pieces emulating this organic expansion of liverwort.
Moss is a part of a natural life cycle and in Nature there is no waste. Translating this principle into the jigsaw system it is important to avoid waste of material. The method to develop a freely expanding modular carpet system is based on the research of M. C. Escher. His art works were concerned with planes of irre- gular form and the illustration of the unlimited. This system of planes allows the development of organic shapes, which fit exactly into one another. it contributes both to the aspect of minimising the use of material and to the creation of a modular system that can be extended endlessly.
The jigsaw modules are easy to use. The limitless combination of possibilities of individual elements provide space for creati- ve interpretations. But the user does not only participate in the creative process but is also an integral part of the production. old garments and furniture, which do not fulfil their original purpose any longer and are stored in the basement only for nost- algic reasons, shall serve as materials resource for this system. These redundant garments and furniture pieces can once again be utilised and put in a new context thus obtaining new life.
it is intended that the »Mossom« system pervades the otherwise inorganic living space, as if something new, unfamiliar and natu- ral expands, which at the same time is composed of the own histo- ry. By choosing to have the »Mossom« carpet or wall covering the user develops his own ecological life cycle and gets a kind of material histogram of his own taste and style, which is also known as constantly developing. Colours, patterns and materials of the owner's past times are re-connected to form a personalised carpet for creating ones own living space.
Project category
Semester Project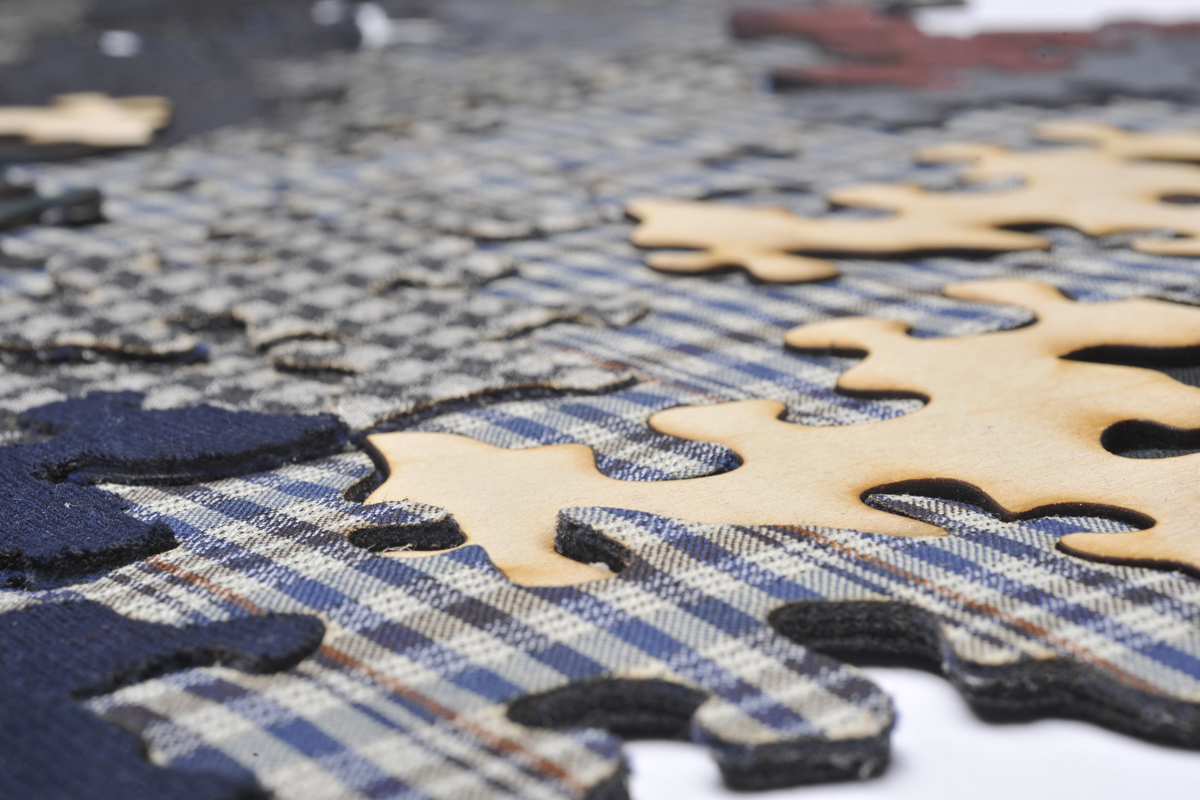 Nina2.jpg

Alle Rechte vorbehalten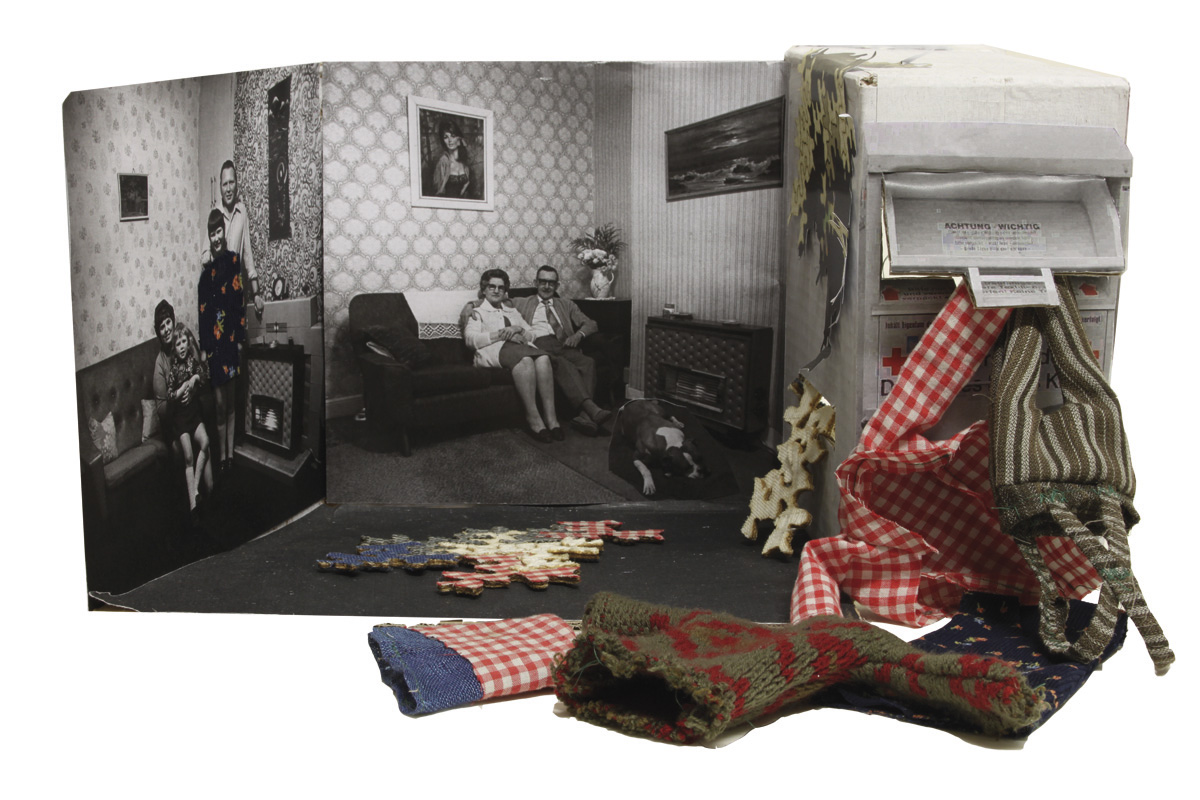 Nina3.jpg

Alle Rechte vorbehalten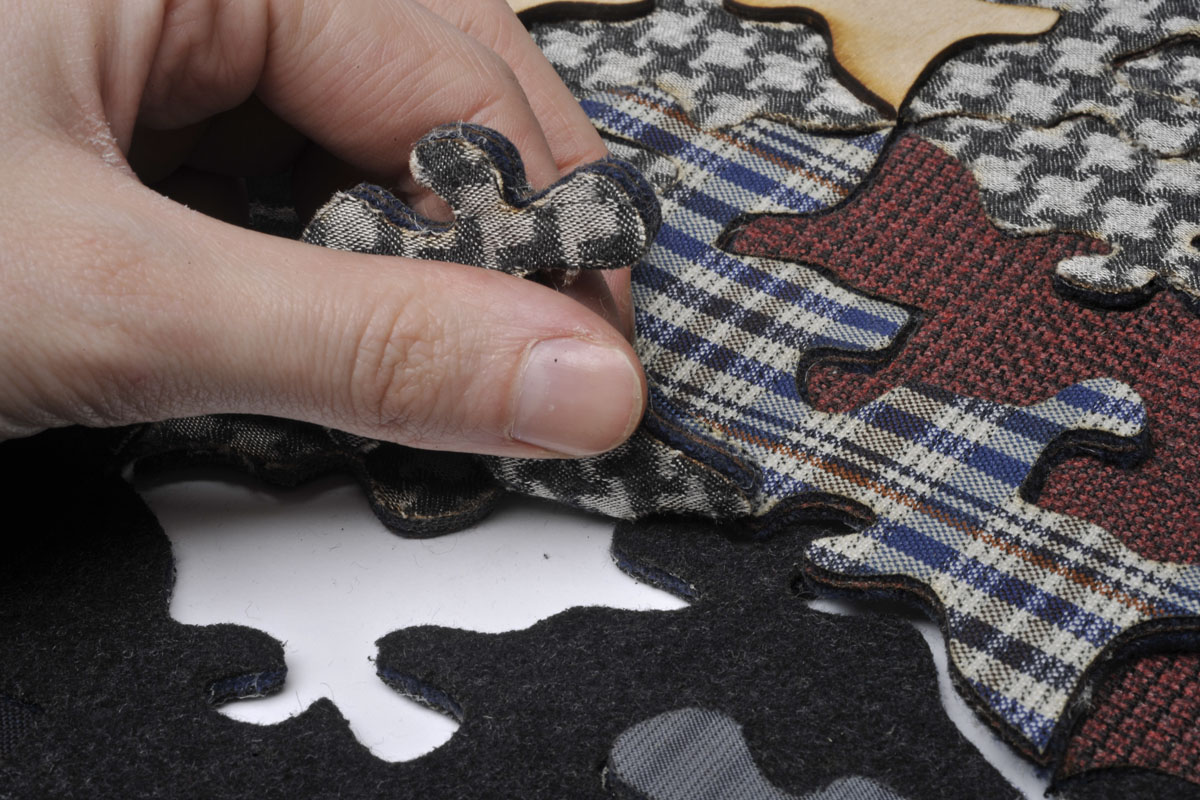 Mossom by Nina Fabert

Alle Rechte vorbehalten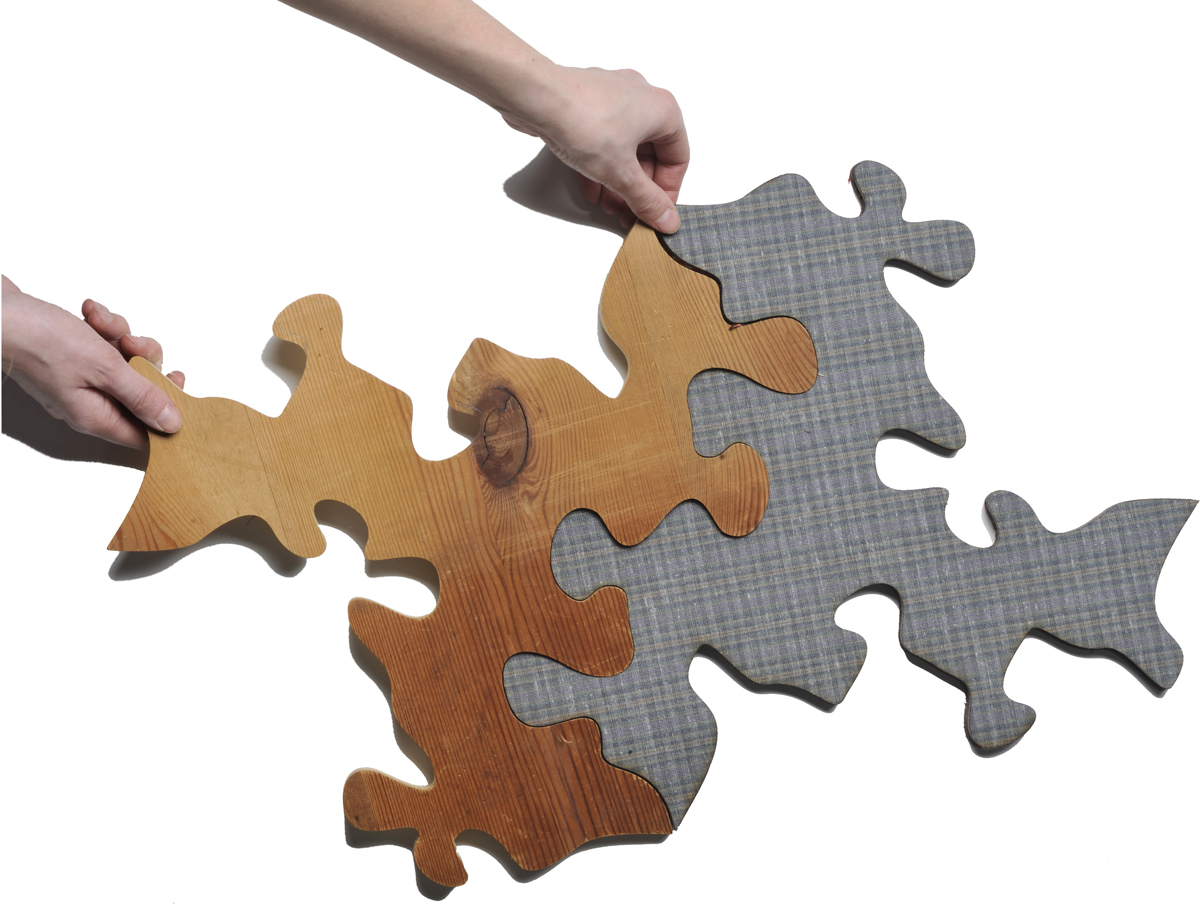 Mossom by Nina Fabert

Alle Rechte vorbehalten