Wintersemester 2010/11,
Tree Layers
A Project by Henriette Ackermann
The outer sleeve of a tree is the bark, which consists of many different layers. The bark protects the inner parts of the tree from environmental influences and creates a strong barrier behind which dynamic biological processes can take place. While the tree is growing continuously, the last layer of the bark stays rigid. in a progress of time it changes its appearance as it rips, splits or peels off making place for the next surfacing layer. This pro- cess creates unexpected natural growth patterns and structures. This principle of natural regeneration is used as a model and in- spiration for the development of a wallpaper collection. Several layers of wallpaper, that are each different in their haptic and optical appearance, are temporarily stuck together. Their patterns are inspired by studies of naturally grown bark structures.
During the visual research stage barks of many trees were ana- lysed and their characteristic appearance abstracted and transfer- red into surface designs on paper using screen-printing and laser cutting techniques. The defined pattern was pre-cut with the laser so that smaller parts of the outer layer of the wallpaper could be easily removed. only recycled papers in corresponding colour sche- mes were employed for the creation of this wallpaper system.
The layer on top is homogeneous and monochrome. The pattern seems to be nearly invisible. Through human interaction the look of the flat surface changes as the pre-cut pieces of the outer surface are removed revealing underlying surfaces. Step by step the wall- paper turns into a unique wall design, which can be transformed until its last layer. The initially flat and »silent« wall trans- forms into an uneven organic landscape of colours and shapes.
he work reveals itself and lives through interaction with the user. only through this arbitrary removal of the layers can the process of transformation take place. At the same time, the wall- paper can be haptically experienced. it animates the user to have certain playfulness and so it is possible to re-arrange one's own living environment with minimal means.This project is a visual metaphor of naturally grown tree bark. Conceptually, the work also aims to influence our subliminal perception of the nature around us and transfer organic processes, using the tree bark as an ex- ample, in the area of conscious visual perception.
The wallpaper is designed for interiors. in contrast to typi- cal wallpapers it is characterised by constant transformation and fast-changing shapes and colour areas. The wallpaper references natural appearance of barks and brings an organic look into an ar- tificial and neutral urban environment.
Participants
Henriette Ackermann
Project category
Semester Project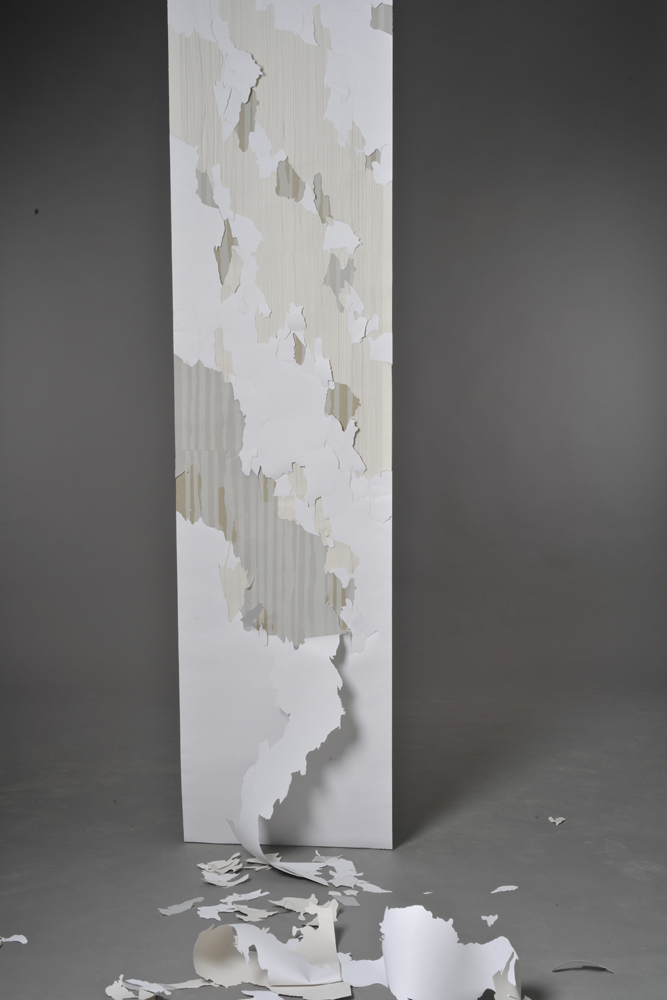 Henriette1.jpg

Alle Rechte vorbehalten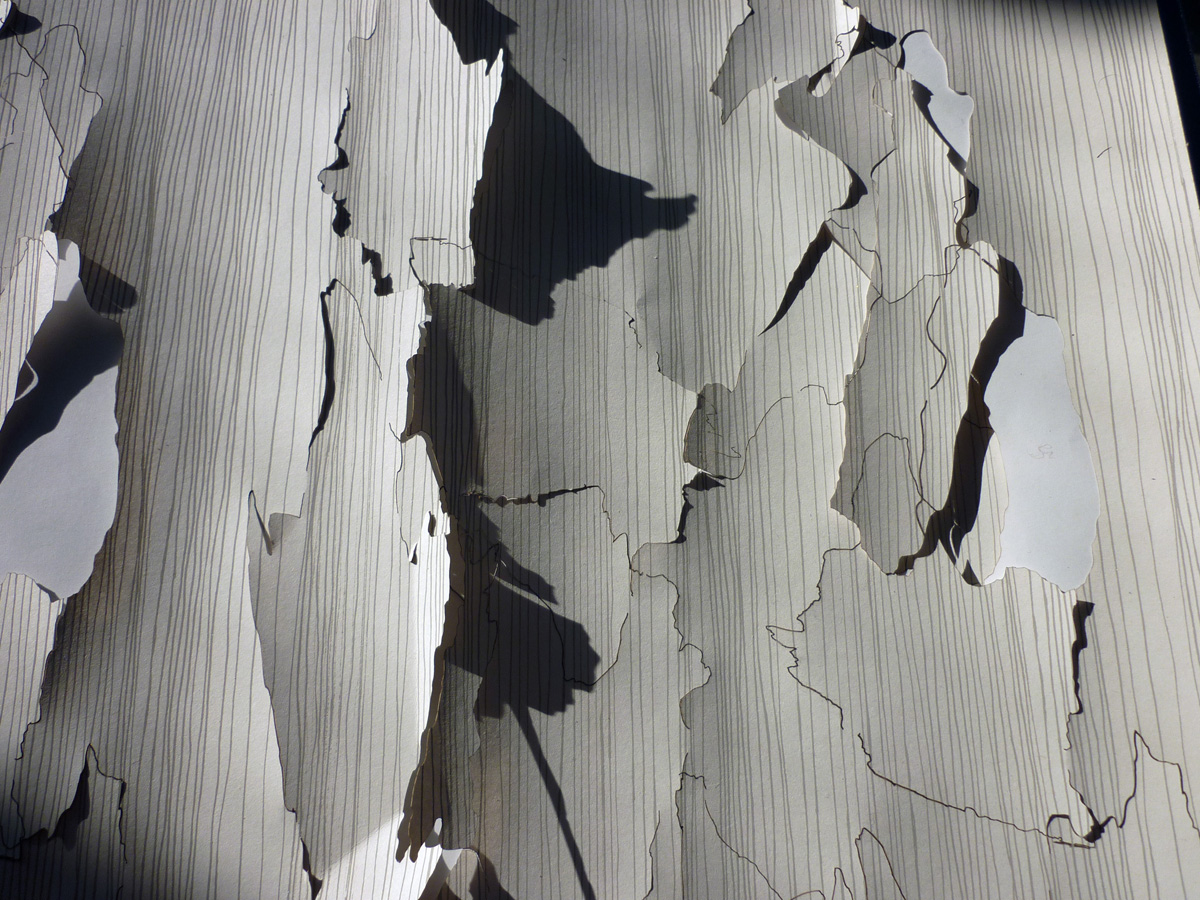 Henriette4.jpg

Alle Rechte vorbehalten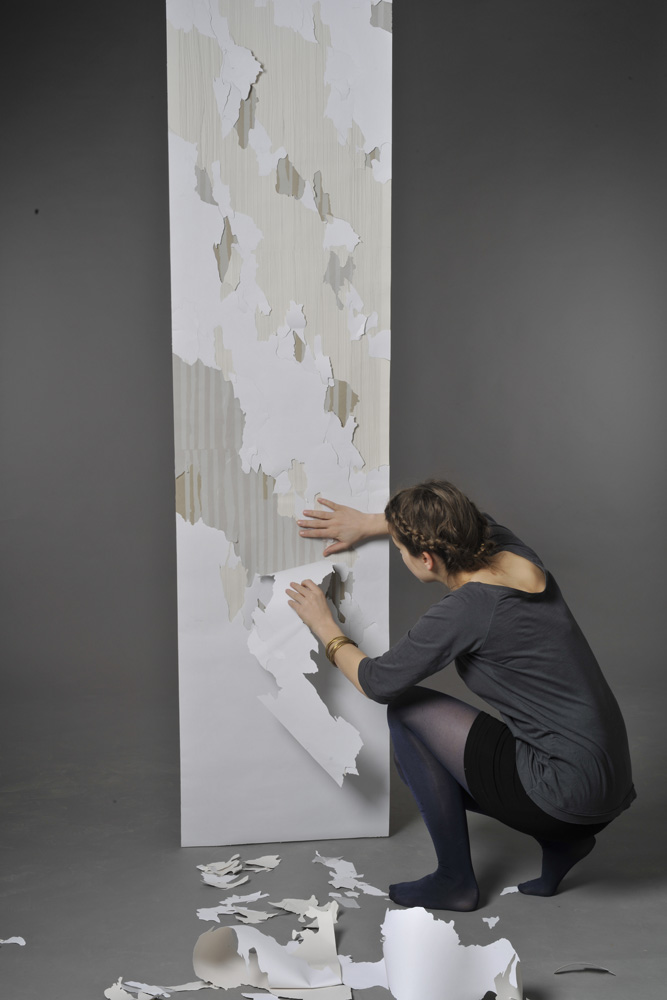 Henriette7.jpg

Alle Rechte vorbehalten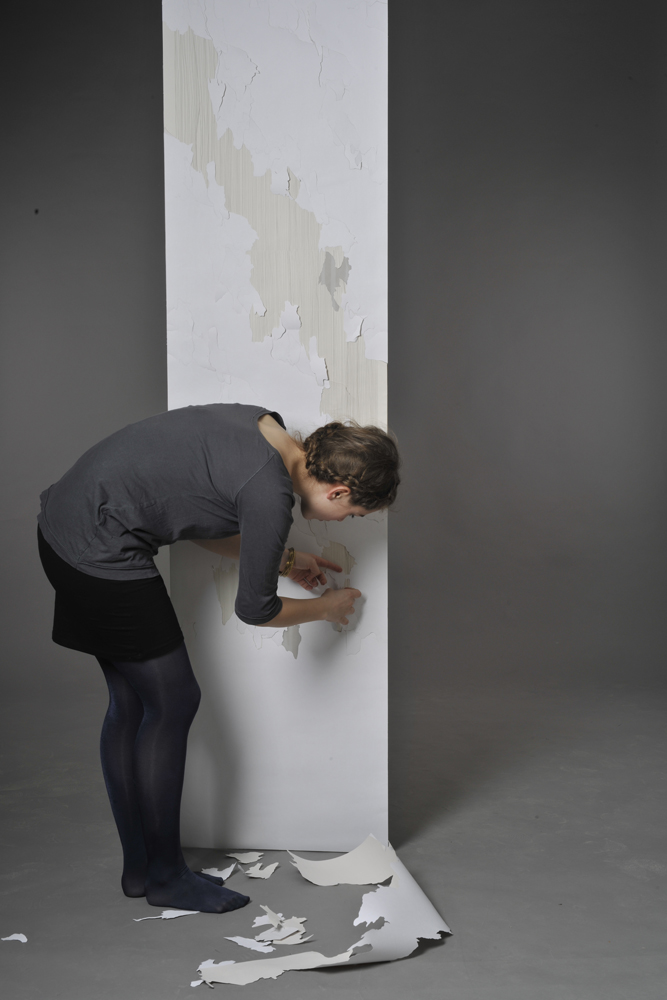 Henriette8.jpg

Alle Rechte vorbehalten