Wintersemester 2010/11,
ETL/The wooden bridge
Extract, Transform, Load / The Wooden Bridge
The construction of ETL / The Wooden Bridge took place on Friday 28.01.11 in the Meinblau gallery from 19h to 00h. Each visitors were asked how many countries they have been to by filling in a form at the entrance booth. A coupon was then handed out to each one of them with their respective resulting number of visited countries. The coupon allowed the visitors to participate in the construction of the "Wooden Bridge" by picking up a wood piece corresponding to the summed up countries. Each participant was invited to choose a place for their wood piece to be attached to the pre-existing object by the members of the ETL team. Therefore forming or De-forming it.
As a result 168 visitors have visited between 4 and 46 countries. Their participation in the construction of "The wooden bridge" separated the gallery space in two zones!
Thank you to the ETL team:
Anna, Birte, Konstantin and Rocco.
and to Pauline und Rosa for the photo and film documentation.
Project category
Project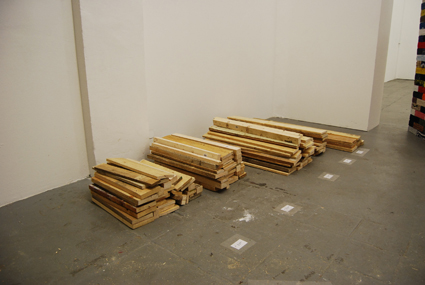 Projekt Datei

Alle Rechte vorbehalten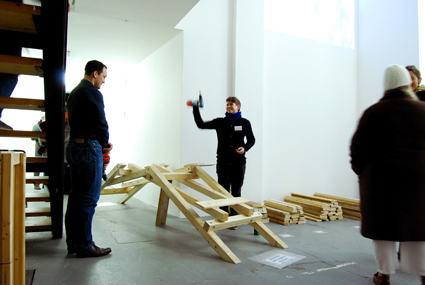 Projekt Datei

Alle Rechte vorbehalten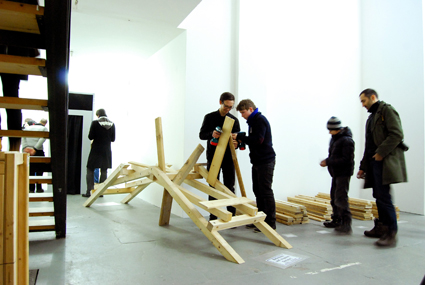 Projekt Datei

Alle Rechte vorbehalten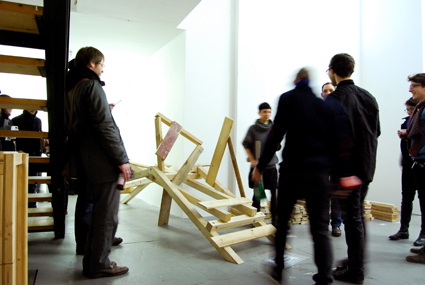 Projekt Datei

Alle Rechte vorbehalten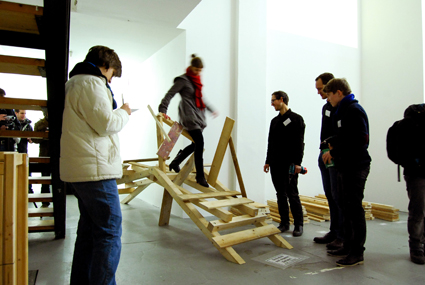 Projekt Datei

Alle Rechte vorbehalten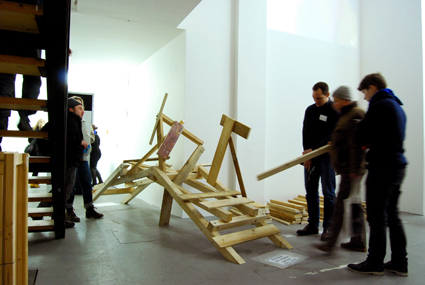 Projekt Datei

Alle Rechte vorbehalten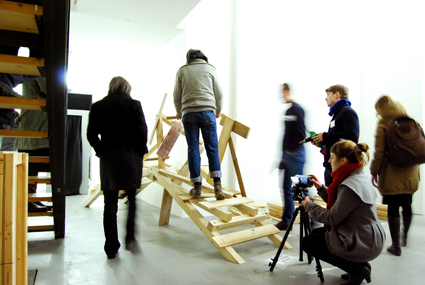 Projekt Datei

Alle Rechte vorbehalten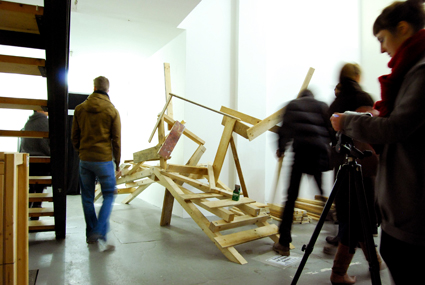 Projekt Datei

Alle Rechte vorbehalten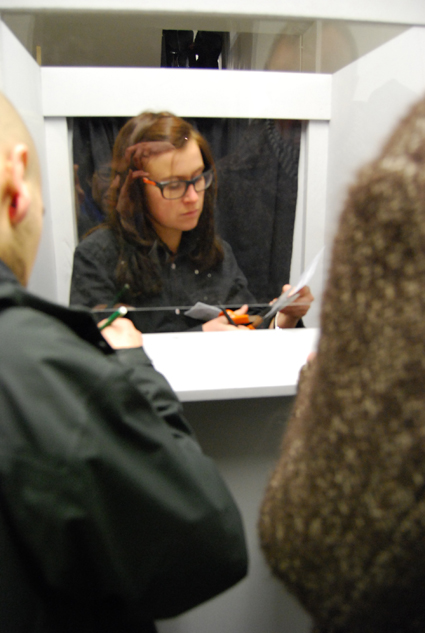 Projekt Datei

Alle Rechte vorbehalten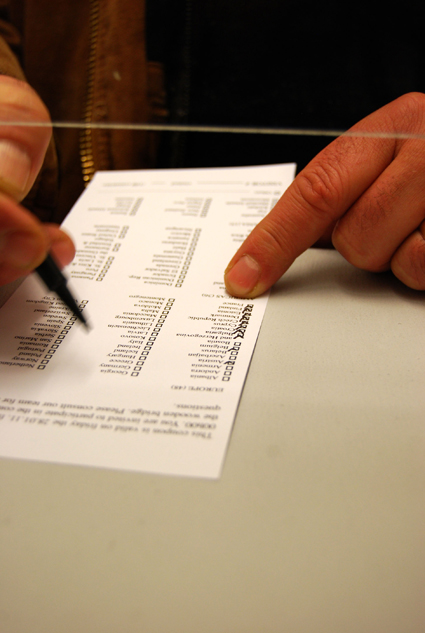 Projekt Datei

Alle Rechte vorbehalten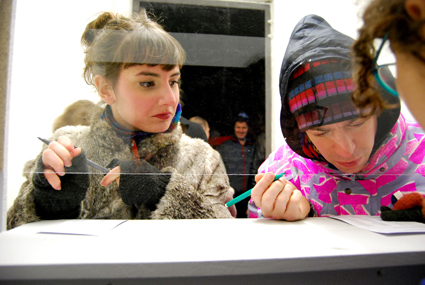 Projekt Datei

Alle Rechte vorbehalten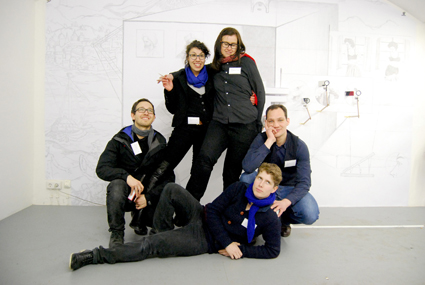 Projekt Datei

Alle Rechte vorbehalten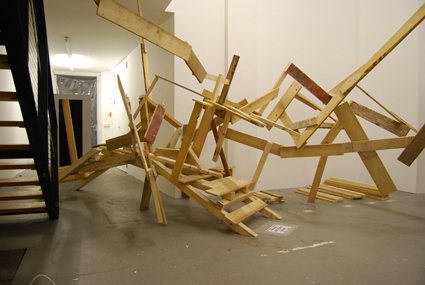 Projekt Datei

Alle Rechte vorbehalten