Sommersemester 2010,
"Visual Movement" @ Direktorenhaus
On 14/10/2010 "Visual Movement"
by Anna Haenko is entering the Direktorenhaus!
Come celebrate the work of Anna Haenko at the Direktorenhaus, the new art space in Berlin, with us.
For one night only, "Visual Movement" by Anna Haenko brings you a feast of experience.
Event is starting on 14/10/2010 from 19h.
Also we'll have some lovely music and drinks to cheer.
In her work Anna Haenko combines analogue techniques and digital media.
The work will not be limited to its own aesthetics. Her work contains experimental formations of well-known symbols like the pyramid and creates a new perception of the objects.
The address of Direktorenhaus is Am Kroegel 2 (that's next to U2 Klosterstrasse, 5 min from Alexanderplatz in Mitte)
Project category
Diploma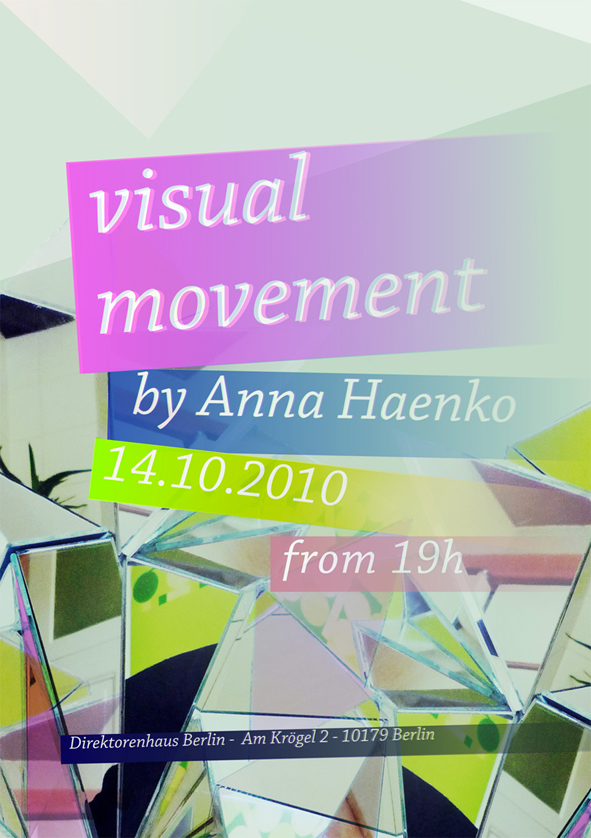 1.jpg

Alle Rechte vorbehalten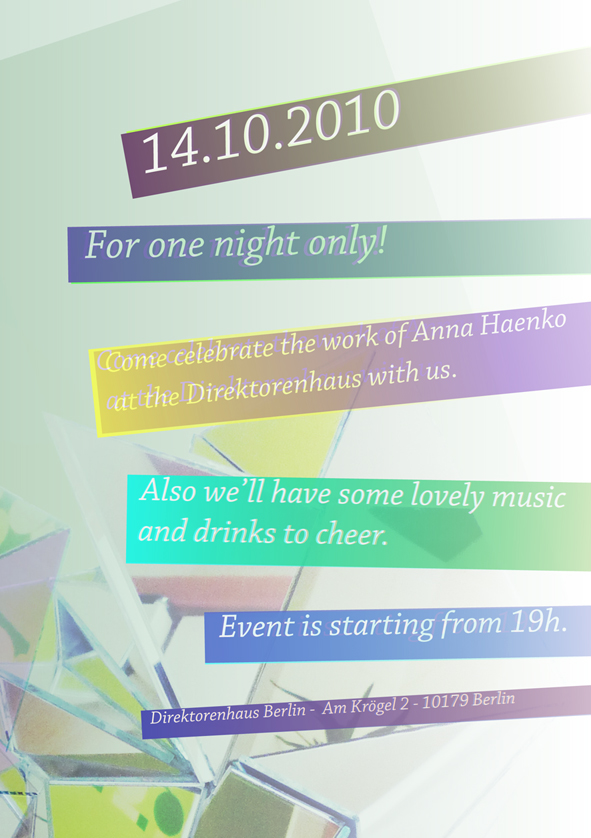 2.jpg

Alle Rechte vorbehalten