Sommersemester 2023, BA/MA Textil- und Flächendesign Exzellenzcluster , Textil_Startseite_Forschungsmitarbeitende
On Fibers and Mixtures - Round-Table at KGM Berlin
»On Fibers and Mixtures« was the topic of the last of six Round Table Events accompanying the Material Legacies exhibition at the Kunstgewerbemuseum Berlin.
Philosopher Emanuele Coccia (EHESS, Paris), artist Beatriz Morales (Berlin & Mexico City), and material scientist and Cluster Co-Director Peter Fratzl were invited to discuss fibrous architectures in relation to mixtures – across disciplinary contexts with architects and Cluster members Iva Rešetar and Christiane Sauer.
The round table was initiated by the research group »Architectural Yarns« of the Cluster Matters of Activity, and organized by Iva Rešetar. »Architectural Yarns« explores the possibilities of ecological regeneration and repair in architecture through textiles – by making temporary, provisional structures from fibrous, biological materials.
Architectural Yarns negotiate between the scales of textiles and architecture and the different timescales and life cycles of building elements. As a design intervention into the built space, in contrast to solid construction, they are less concerned with permanence and more with adaptation and flexibility of use. Yarns show the possibility of building differently – with thermally active phase change materials or with plant fibers. Various textile techniques are explored in this experiment to create soft, provisional architectures. Through the tactile practice of making, yarns are formed into a structure with many possible arrangements, only to be unravelled again later. Such a bodily engagement with the textiles conveys a »tangible thinking,« – similar to the handcraft techniques of tapestries and carpets – and in the case of our experiments, a way of interconnecting plants, things, bodies, and environments which find their contact surface in fiber, yarn, and the built fabric.
Project subjects
BA/MA Textil- und Flächendesign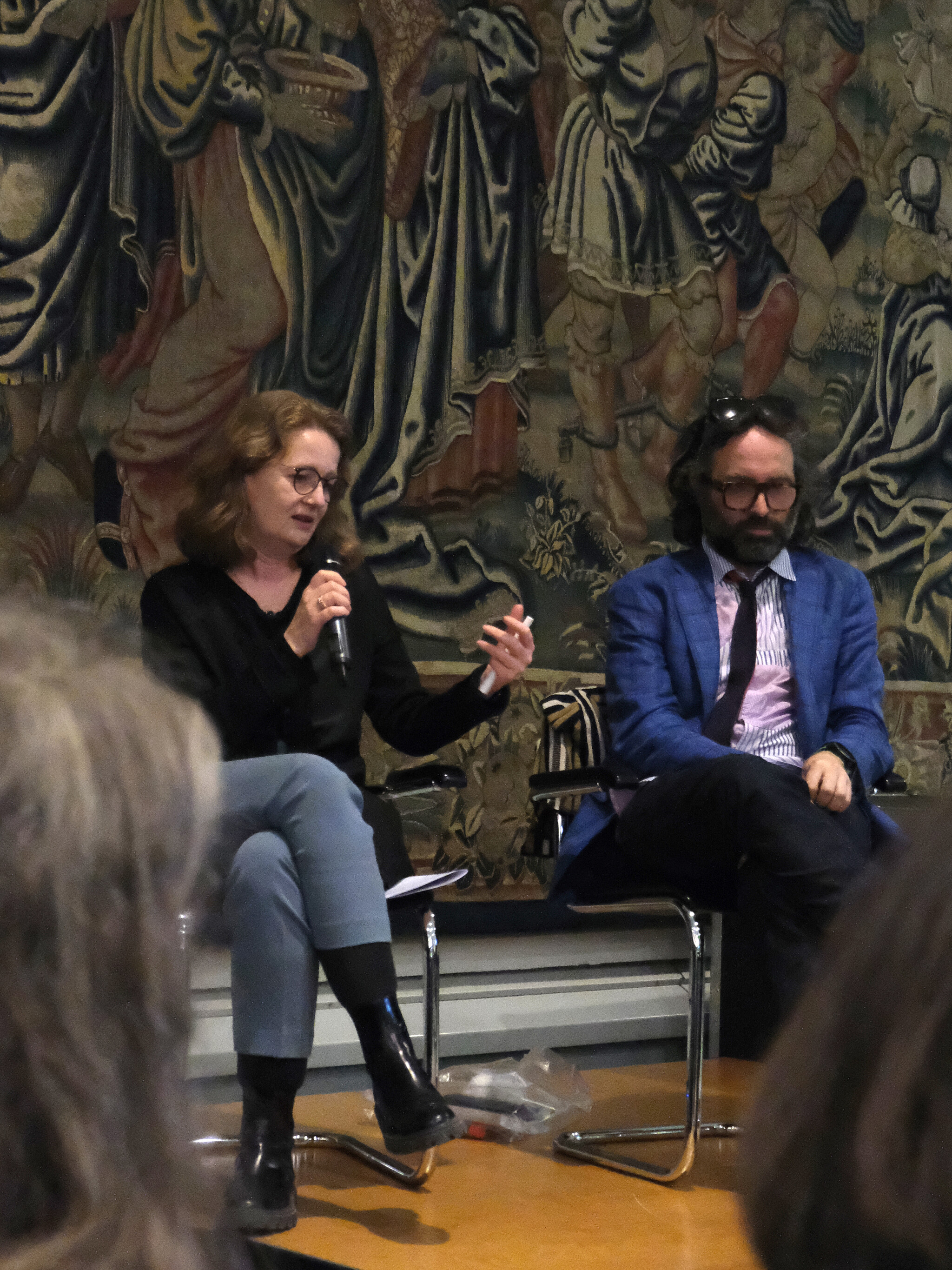 Prof. Christiane Sauer

Alle Rechte vorbehalten Matters of Activity, Jasmin Sermonet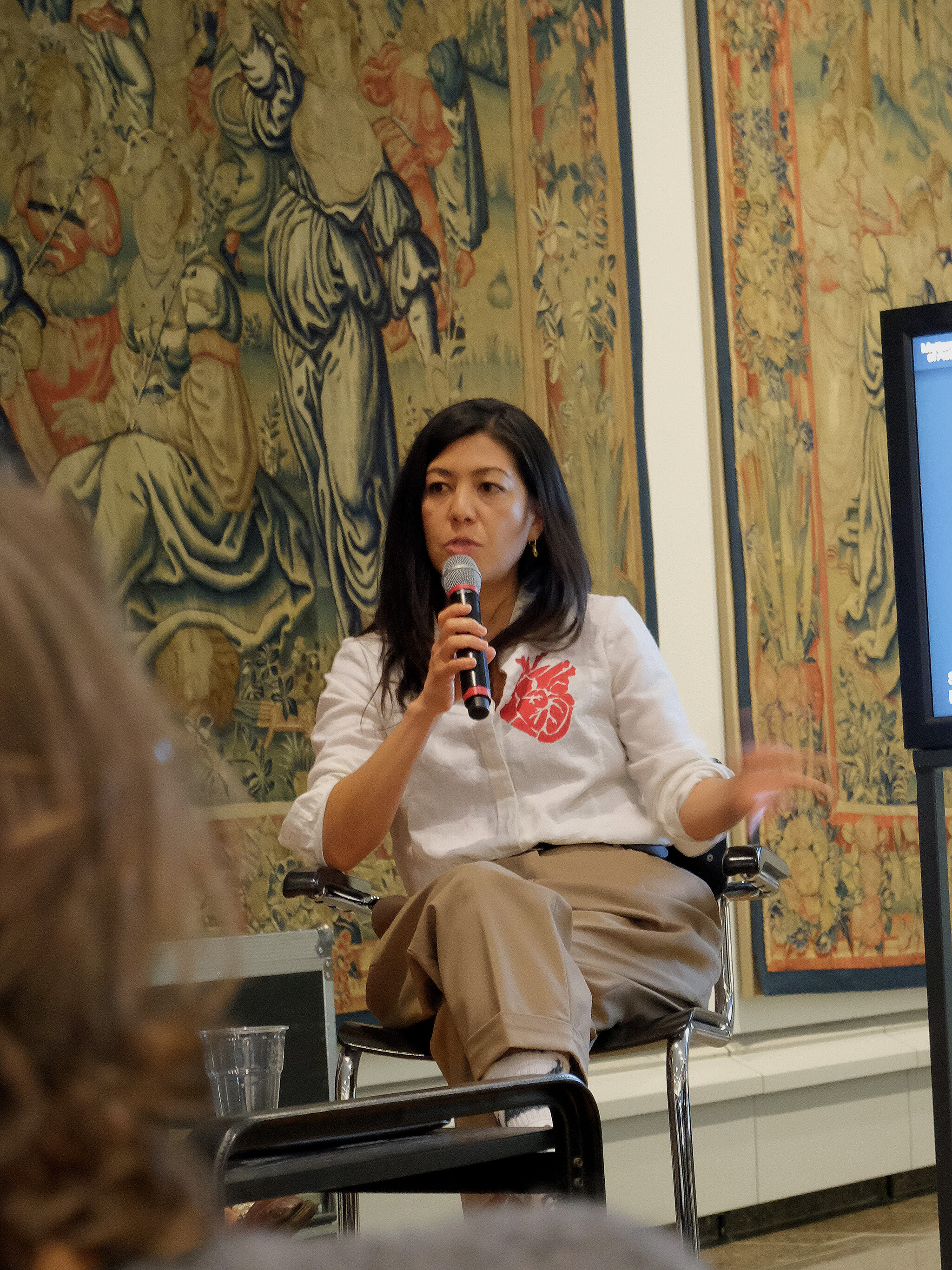 Artist Beatriz Morales

Alle Rechte vorbehalten Matters of Activity, Jasmin Sermonet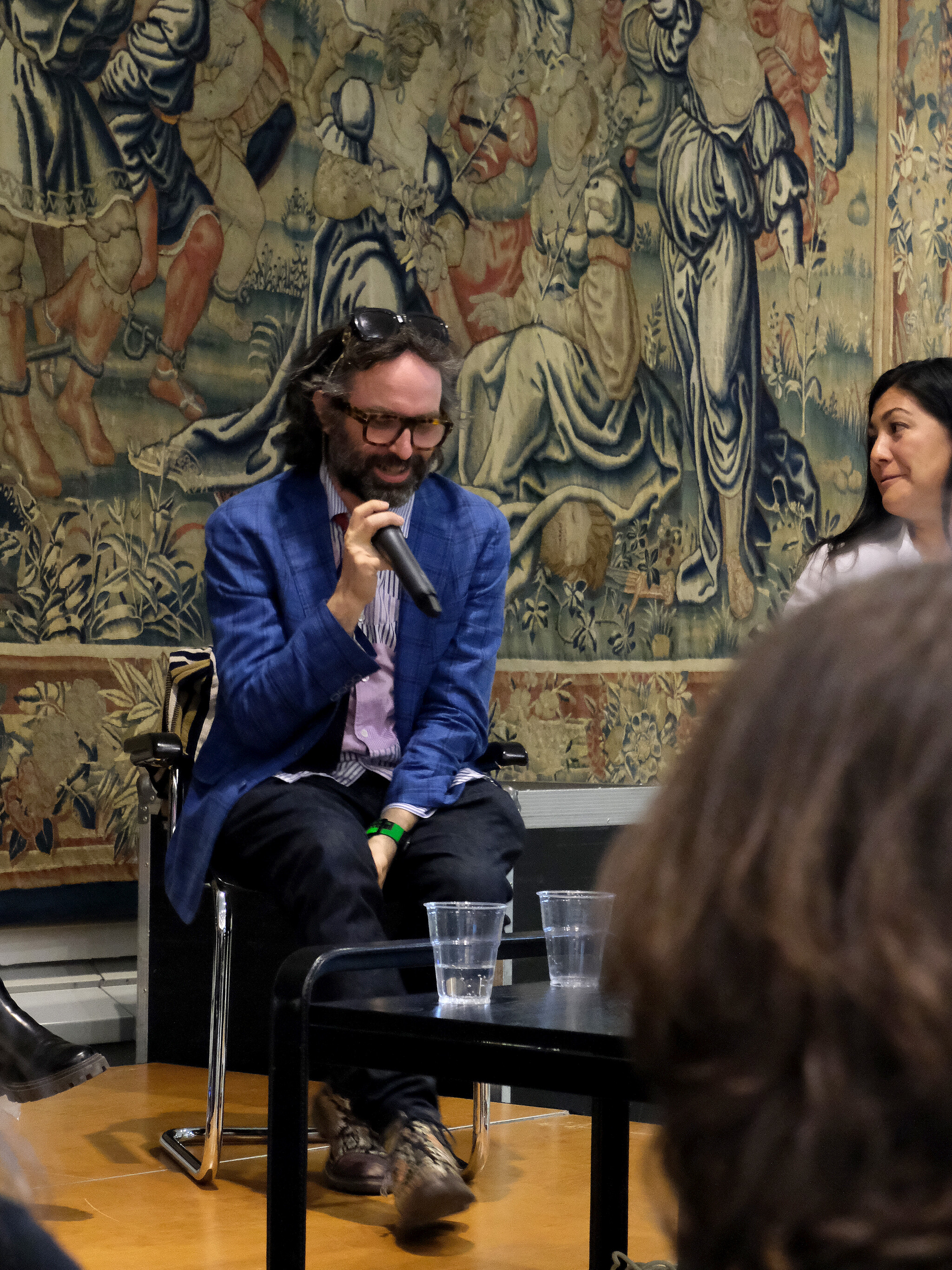 Philosopher E. Coccia

Alle Rechte vorbehalten Matters of Activity, Jasmin Sermonet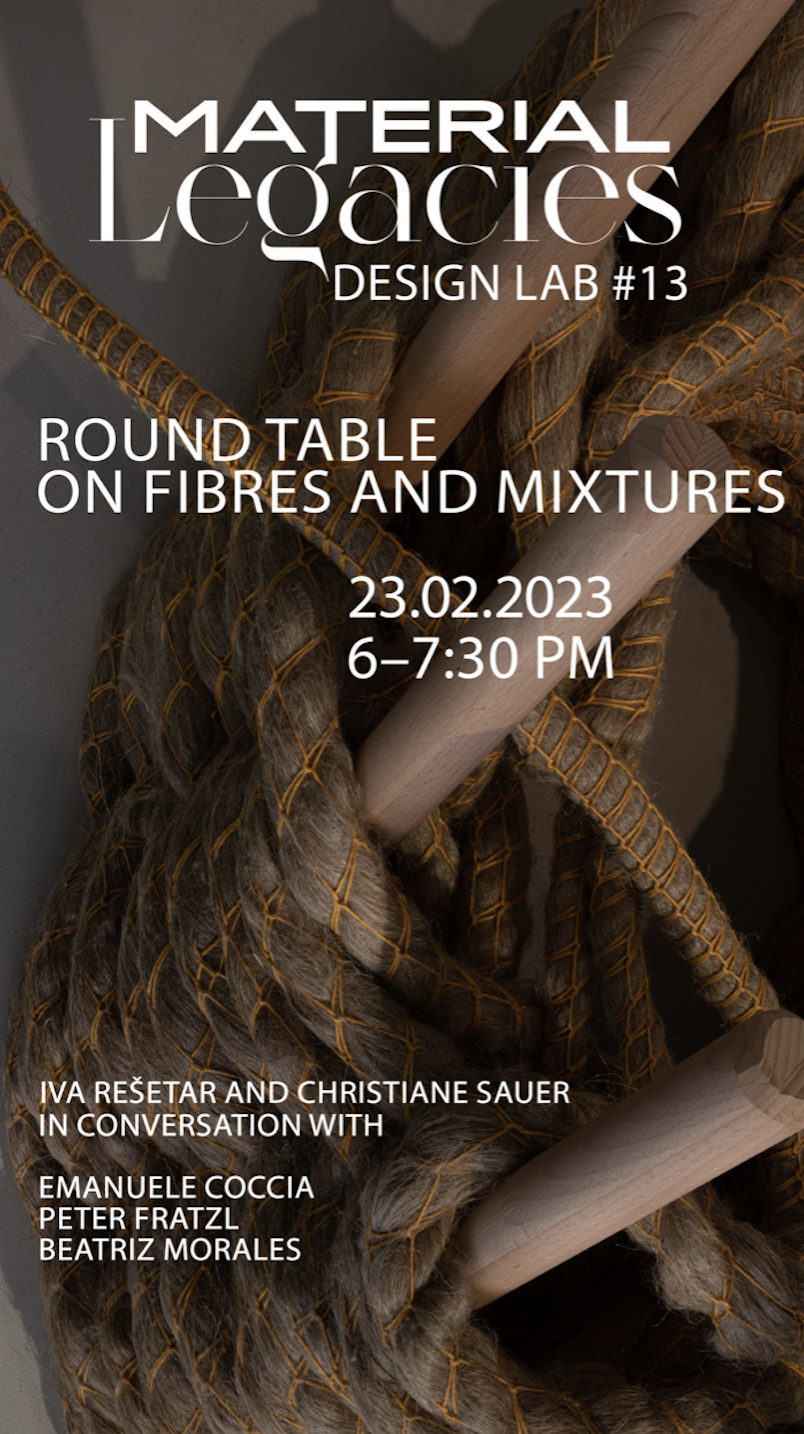 On Fibres and Mixtures

Alle Rechte vorbehalten Matters of Activity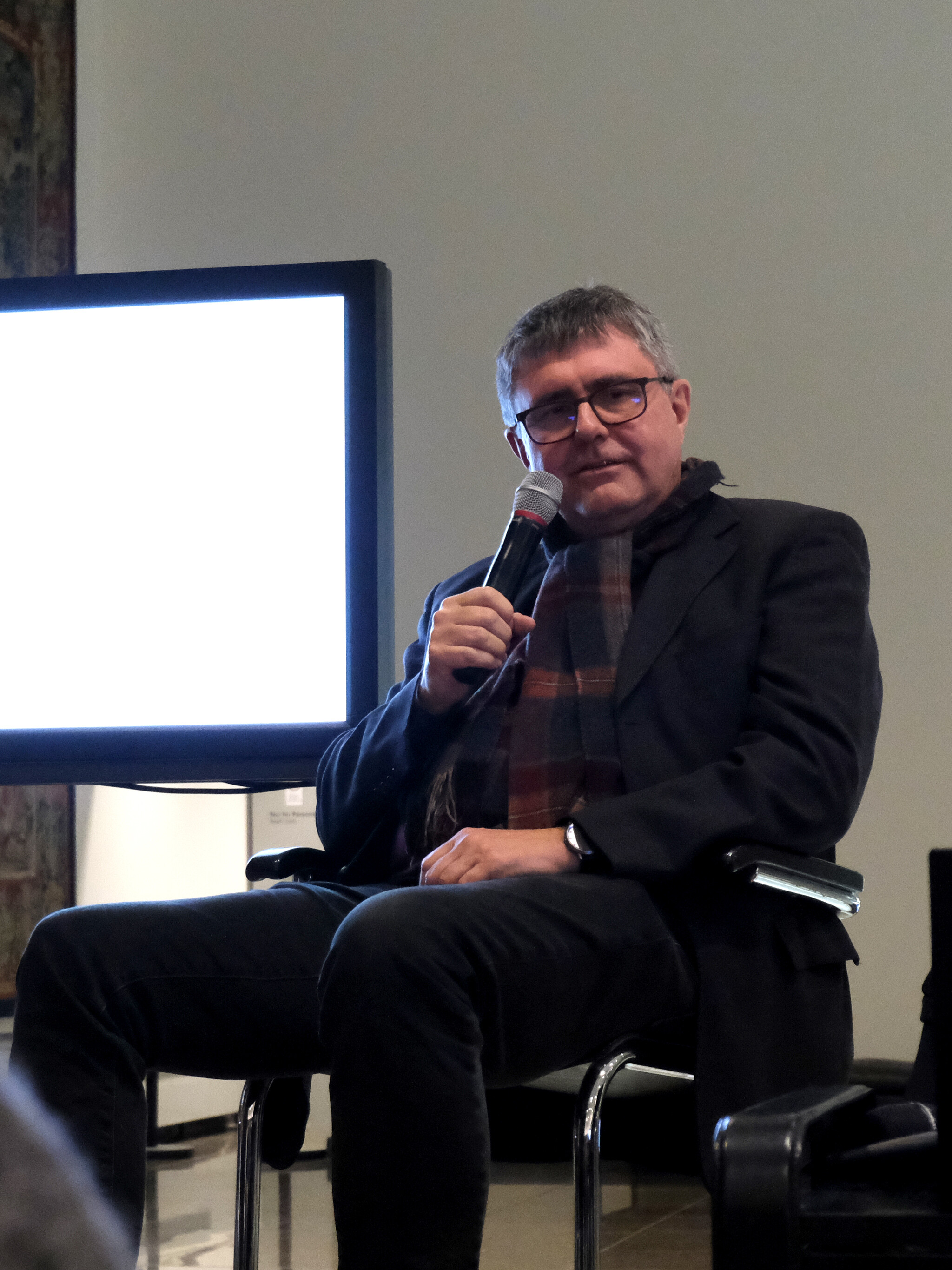 Prof. Dr. Dr. h.c. Peter Fratzl

Alle Rechte vorbehalten Matters of Activity, Jasmin Sermonet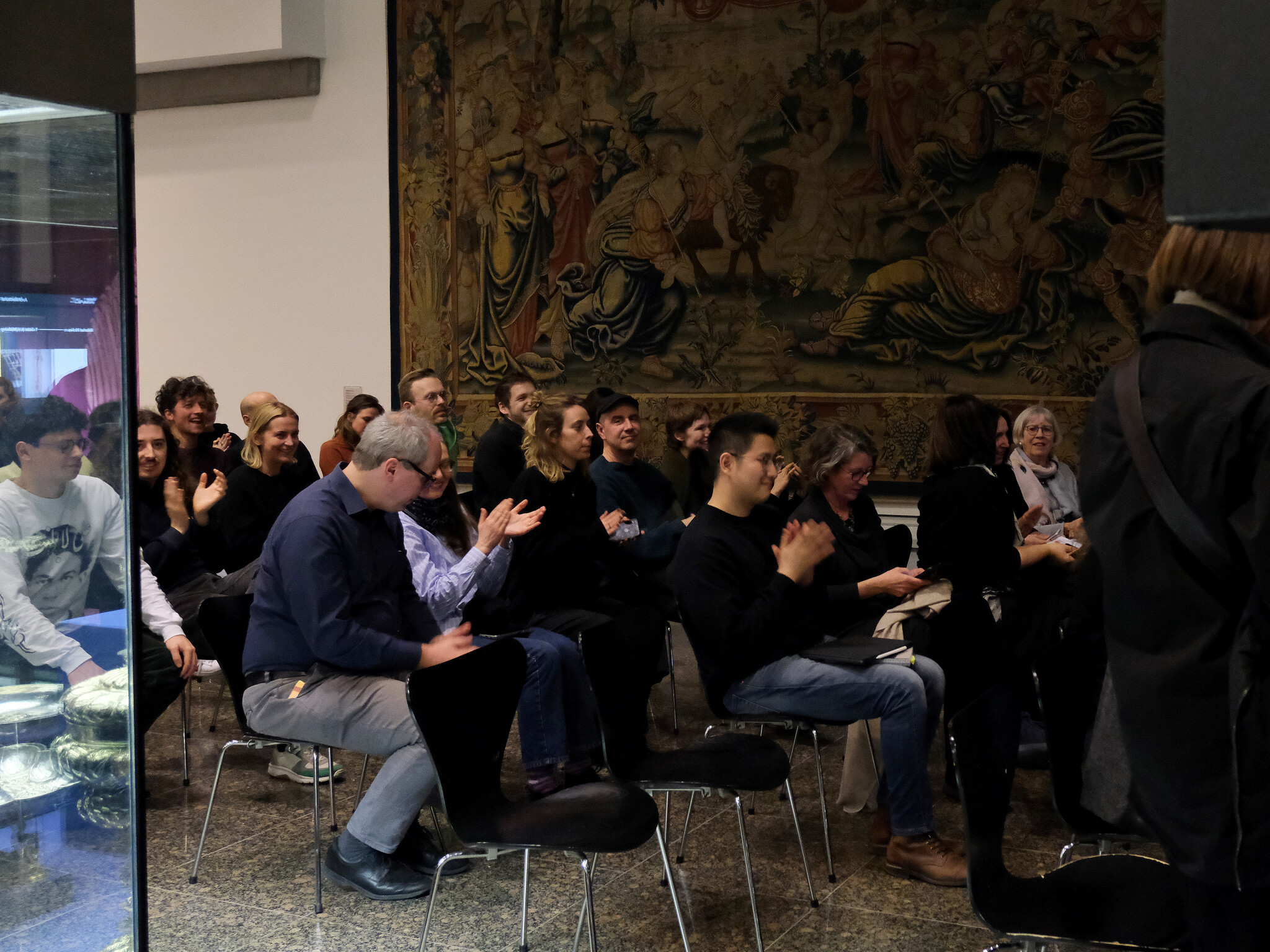 View into Audience

Alle Rechte vorbehalten Matters of Activity, Jasmin Sermonet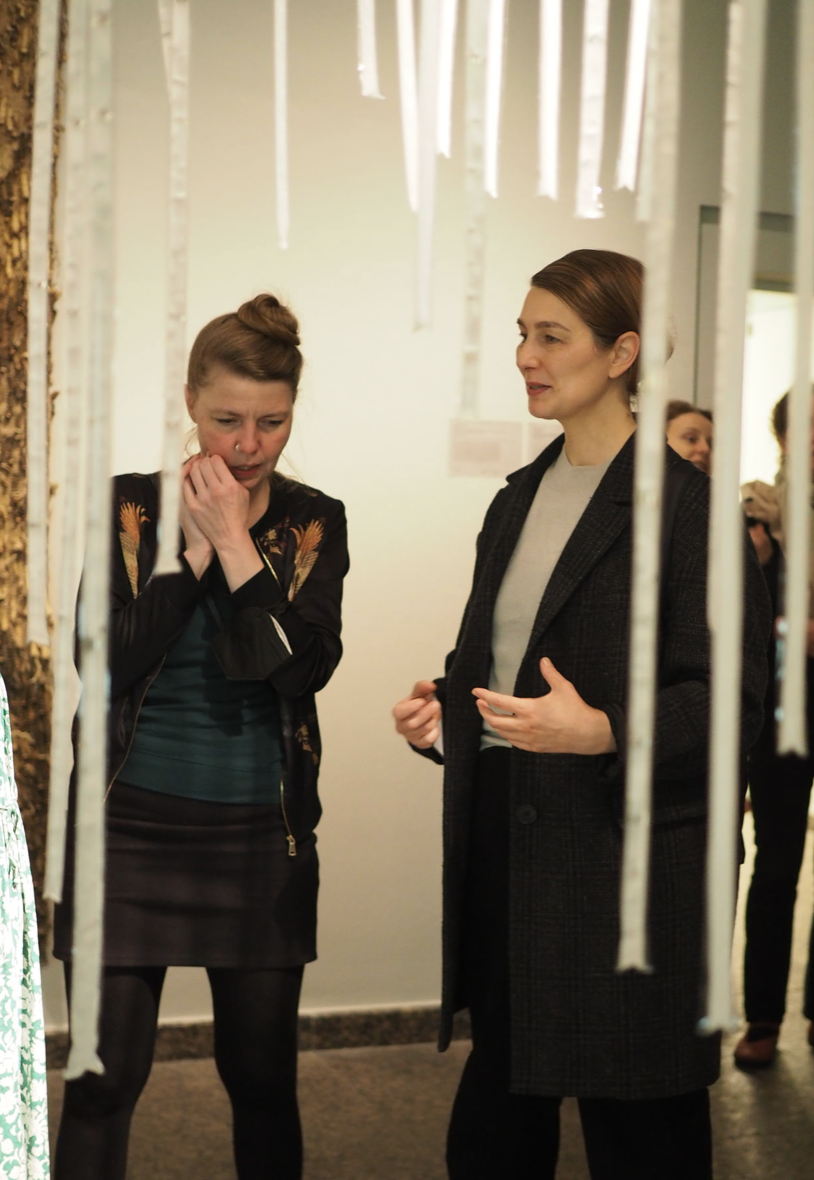 Iva Rešetar (right) in conversation with Sandra Bauer

Alle Rechte vorbehalten Matters of Activity, Franziska Wegener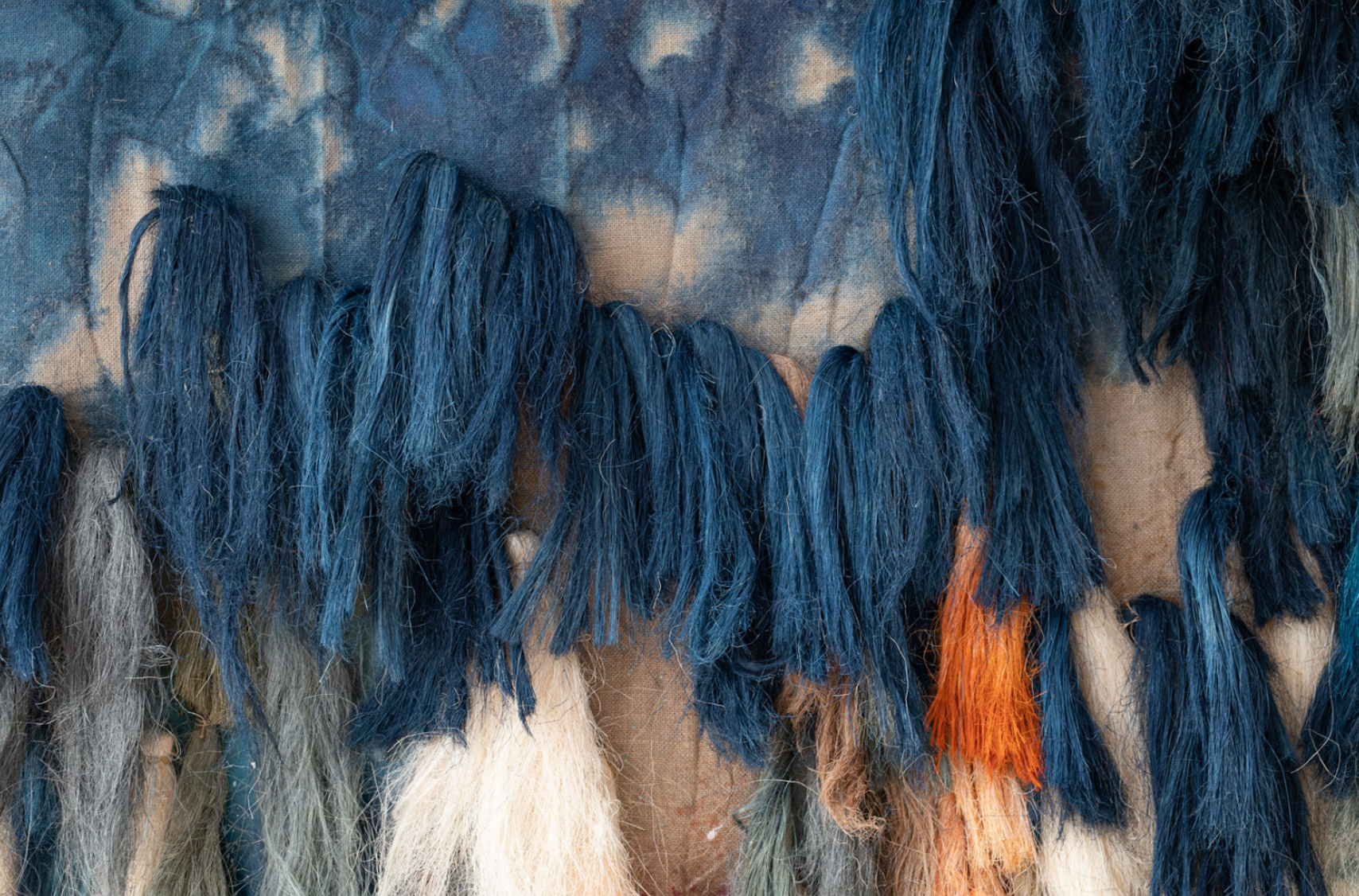 TS'UL

Alle Rechte vorbehalten Beatriz Morales