Wintersemester 2022/2023, BA/MA Produkt-Design , BA/MA Textil- und Flächendesign eLab , Exzellenzcluster
The Tone of Things / Der Umgangston der Dinge
In the interaction with our environment all senses play together shaping this experience. In addition to visual and tactile qualities, physical things also have a sound inherent in their material and form, which can be experienced in the process interacting with them. Objects of the technosphere often use sound only in a very primitive form to convey information.In this project, we explored the auditive space in order to enrich everyday objects and situations through consciously designed sound experiences. The goal of the studio project was to create an interaction or an object that exemplifies this new quality and thus establishes the "tone" as a dimension to be designed.
In der Interaktion mit unserer Umwelt spielen alle Sinne zusammen und prägen dieses Erlebnis. Physische Dinge haben dabei neben visuellen und taktilen Qualitäten, auch eine der Form und dem Material innewohnenden Klang, der im Prozess der Handhabung erlebbar wird. Objekte der Technosphäre nutzen Ton dagegen bisher oft nur in sehr primitiver Form, um Informationen zu übermitteln. In diesem Projekt haben wir den Möglichkeitsraum des Auditiven exploriert, um Alltagsgegenstände und -situationen durch bewusst gestaltete Klangerlebnisse zu bereichern. Ziel des Entwurfsprojektes war es, eine Interaktion bzw. ein Objekt zu entwerfen, das diese neue Qualität exemplarisch zeigt und so den "Umgangston" als zu gestaltende Dimension etabliert.
support:
Simon von Schmude / eLAB
Hannes Höltzl / sound design
Yoland Leask / concept text
Felix Rasehorn + Robin Hoske / concept video
Participants
Akhil Amer, Alessia Colucci, Verena Martensen, Marius Greiner,
Jieun Lee
, Ony Yan,
Paolina Amelie Bumeder
, Jelisa Weber, Yu-Chun Hsiao, Yi-Xin Chen, Nina Pothier, Nhung Le Phuong, Gaia Reiner, Nazli Pekdemir Kutlucan
Project category
Semester Project
Project subjects
BA/MA Produkt-Design, BA/MA Textil- und Flächendesign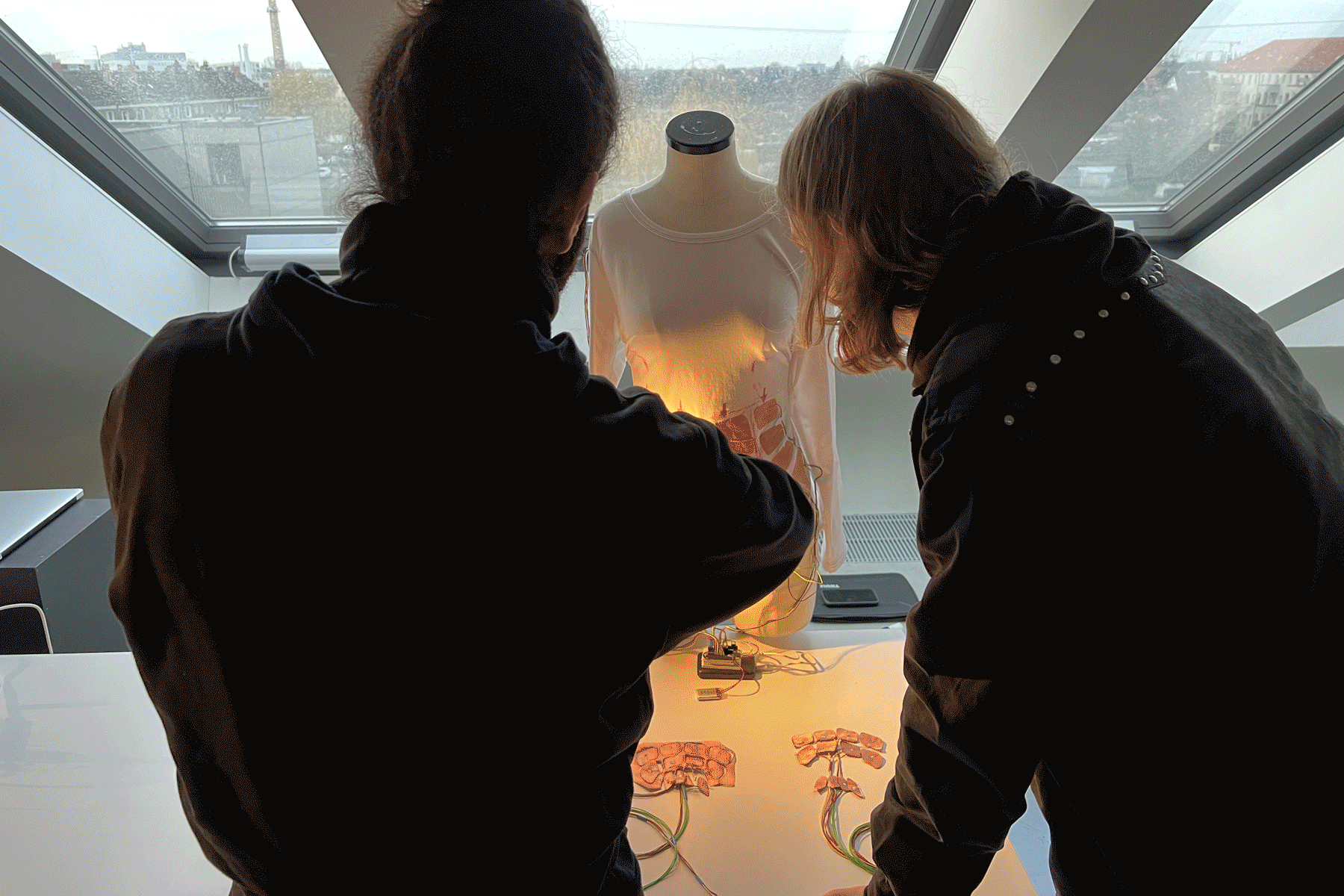 project presentation

Alle Rechte vorbehalten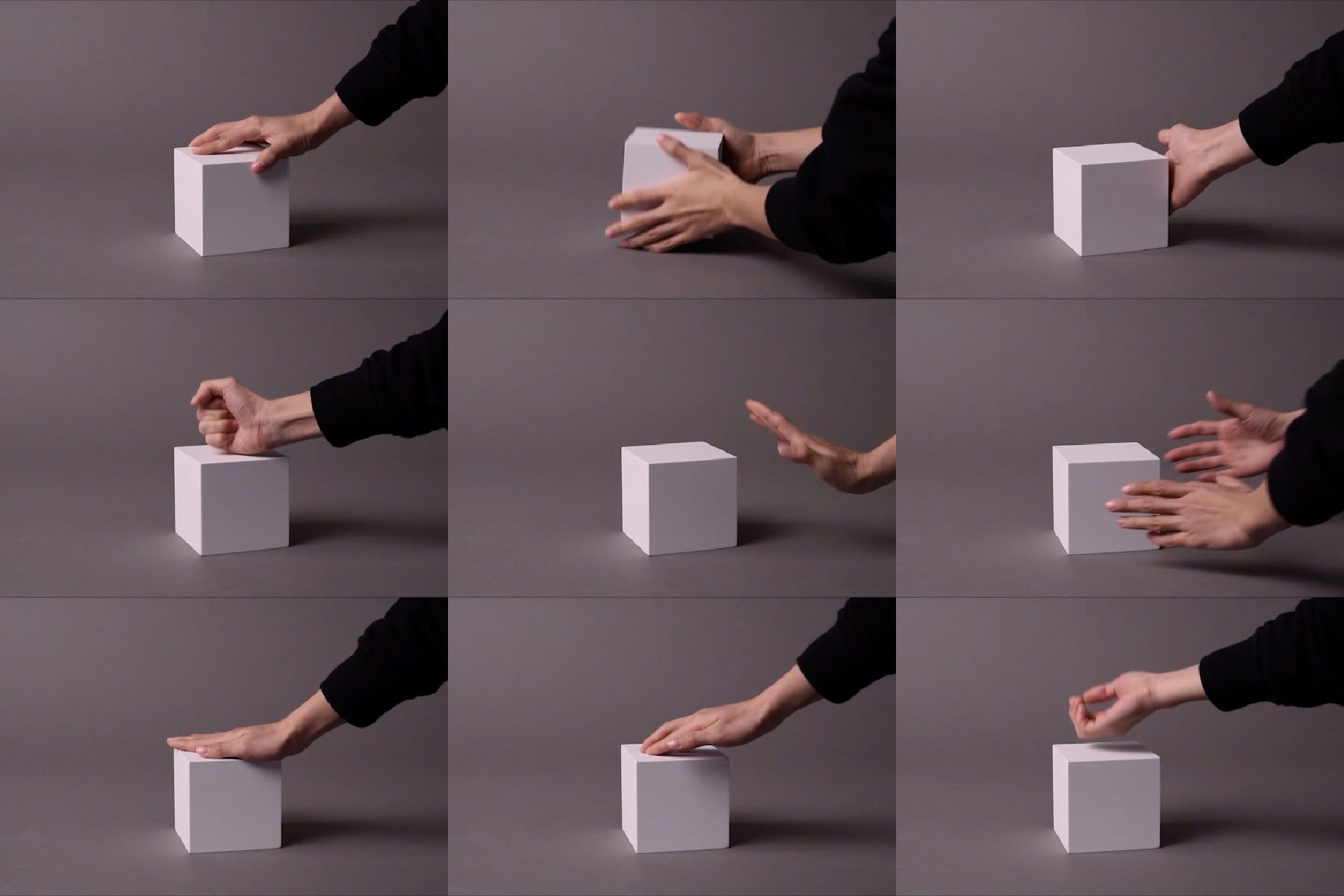 soul

Alle Rechte vorbehalten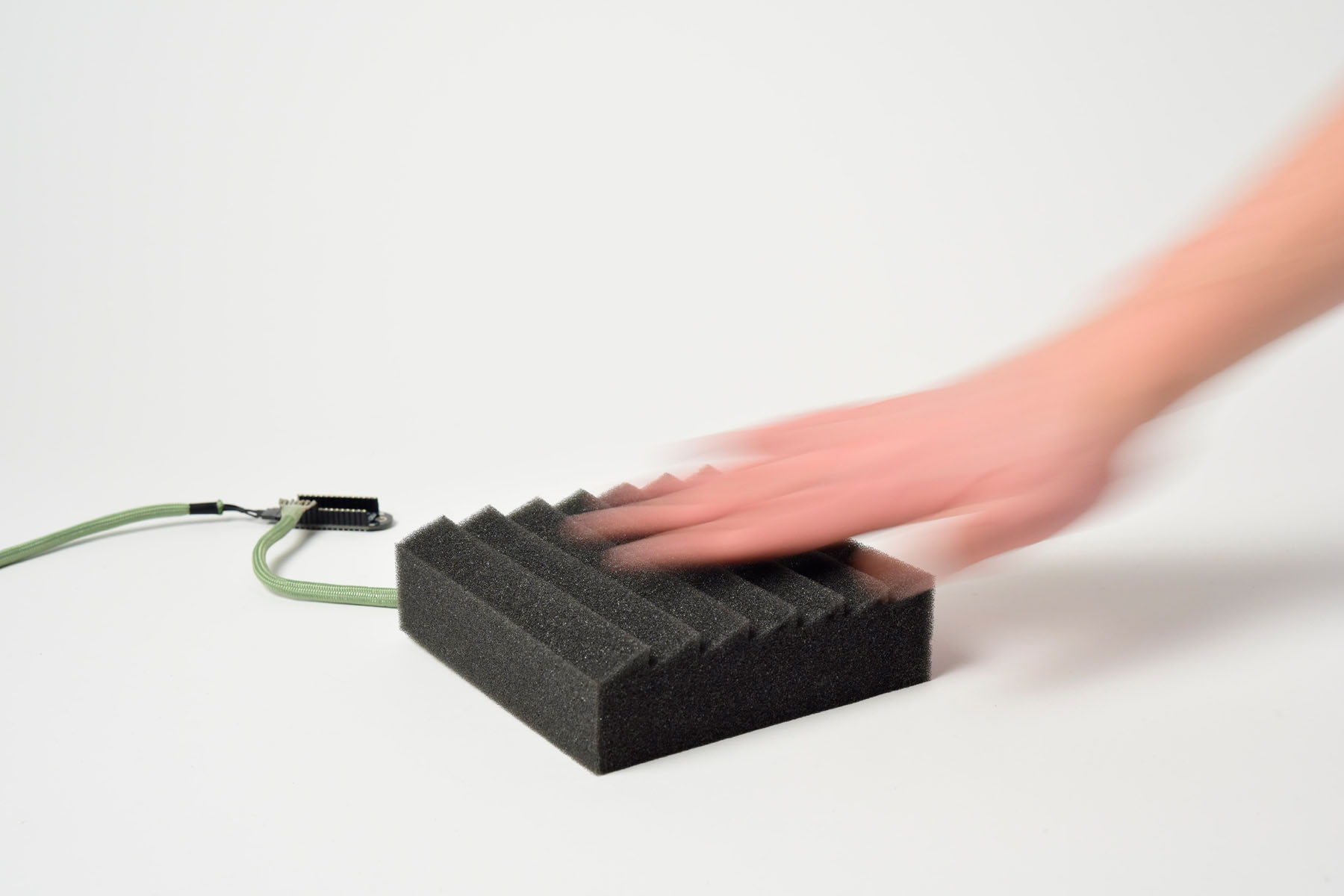 Polyphonic Skin

Alle Rechte vorbehalten

Bitte Lizenz eintragen!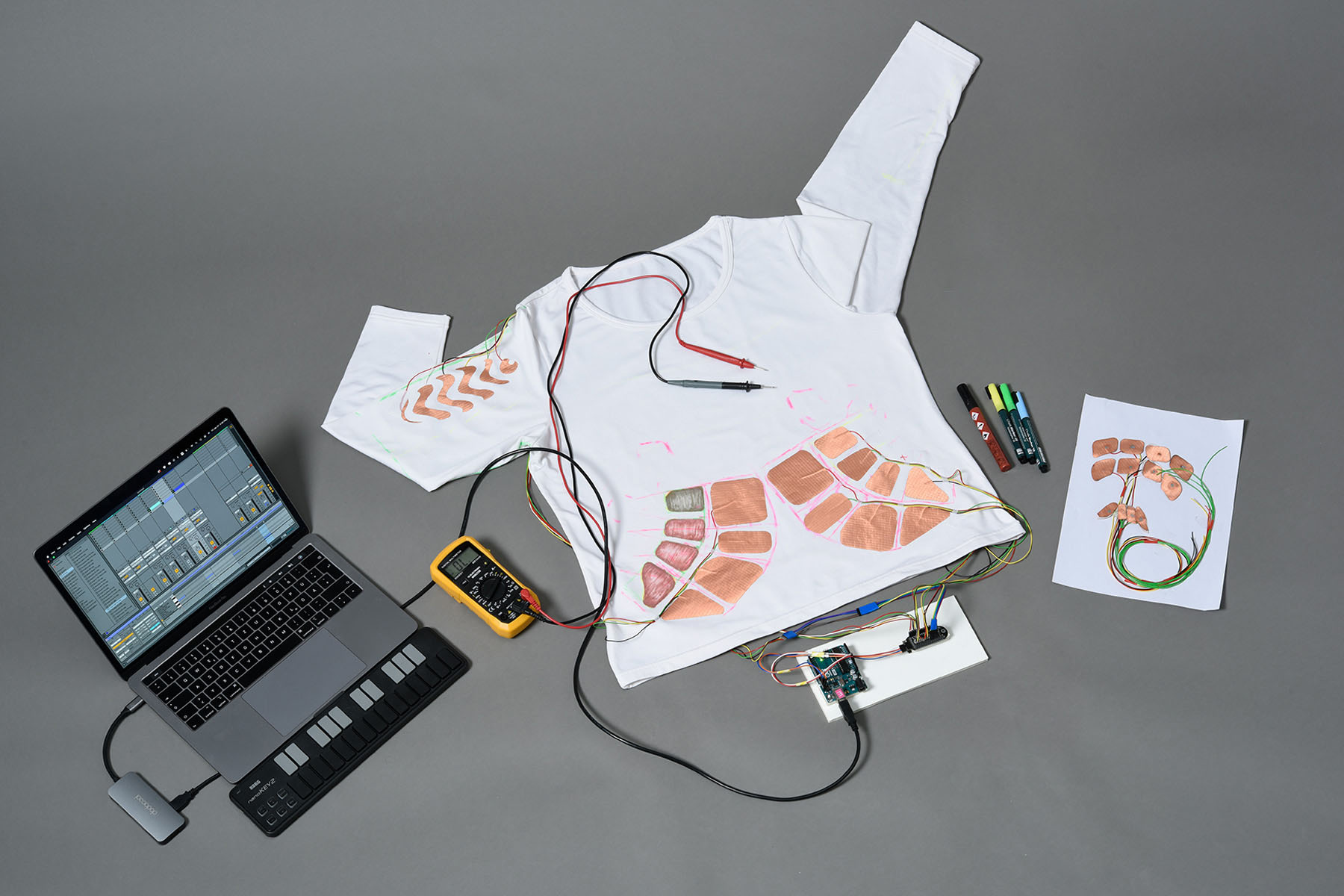 Interplay

Alle Rechte vorbehalten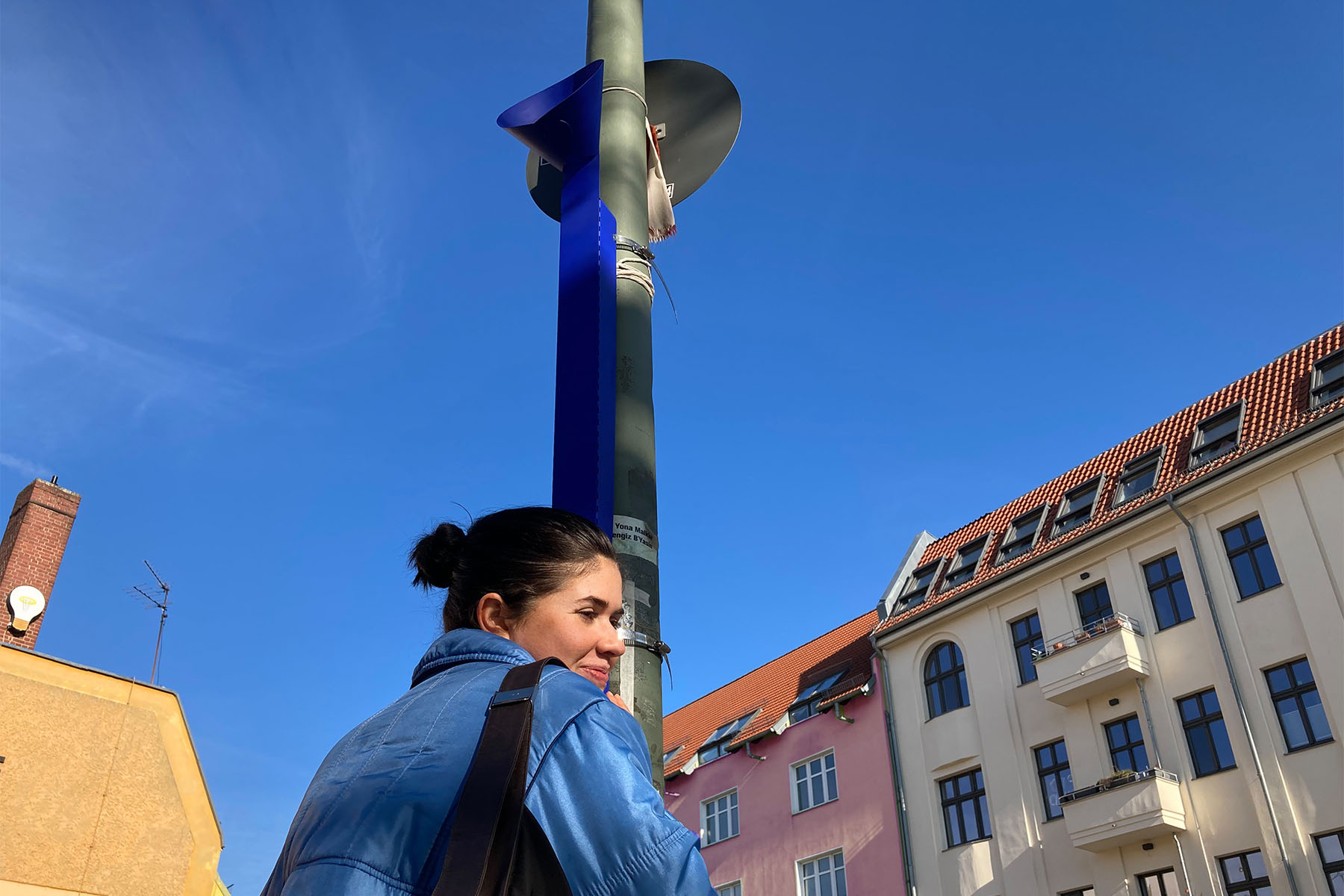 LICLAC.LOG

Alle Rechte vorbehalten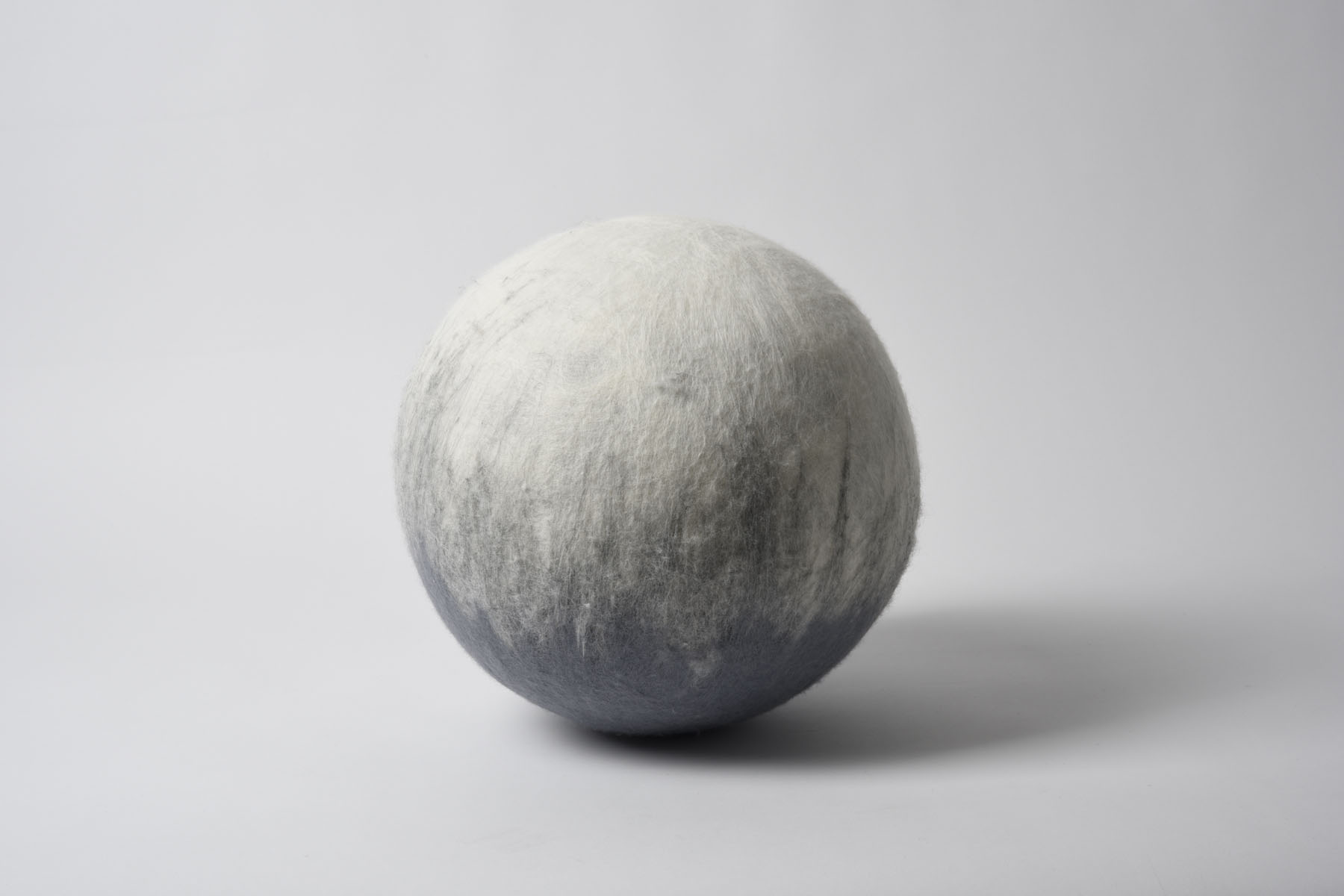 Hear and Now

Alle Rechte vorbehalten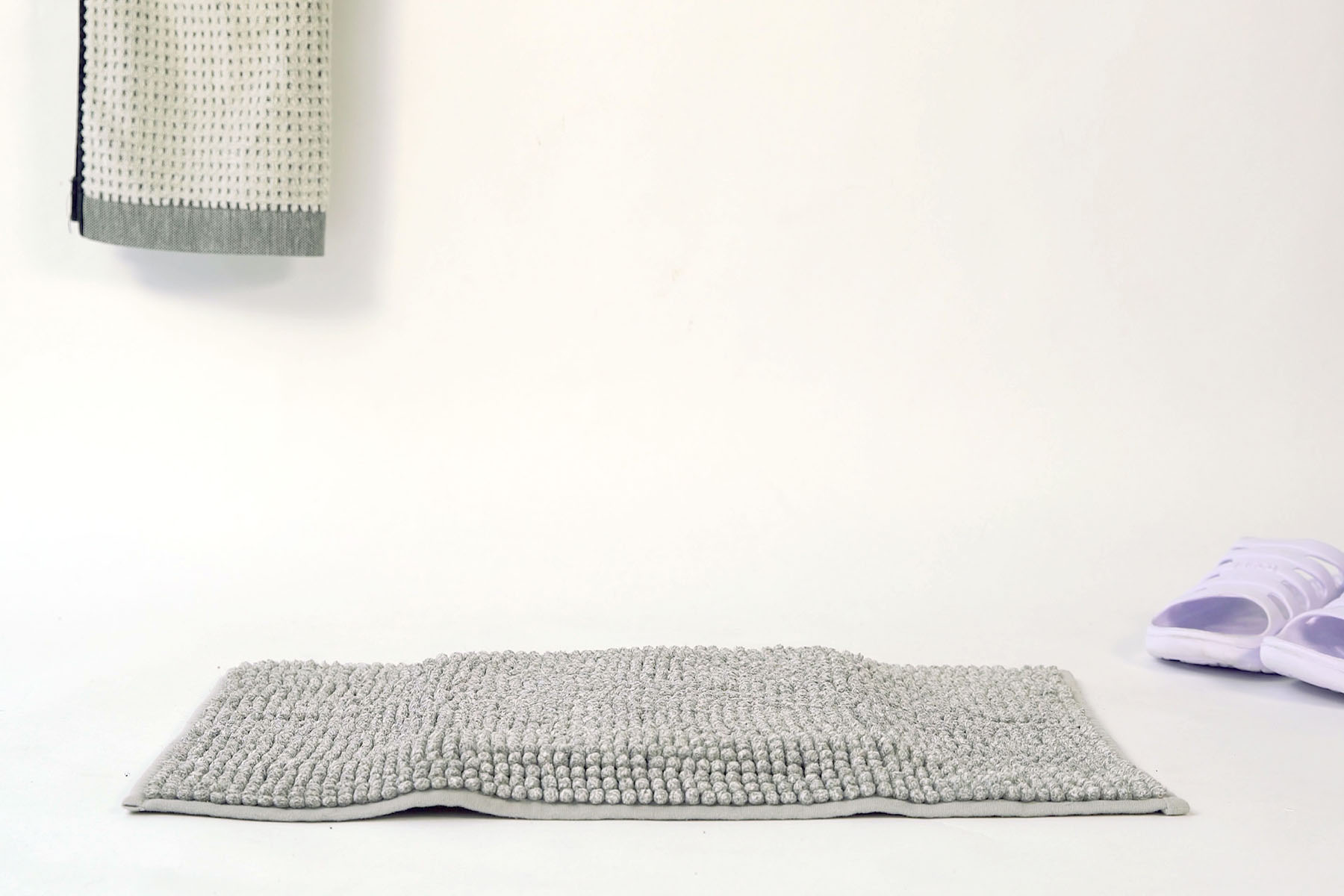 Melodic Scale

Alle Rechte vorbehalten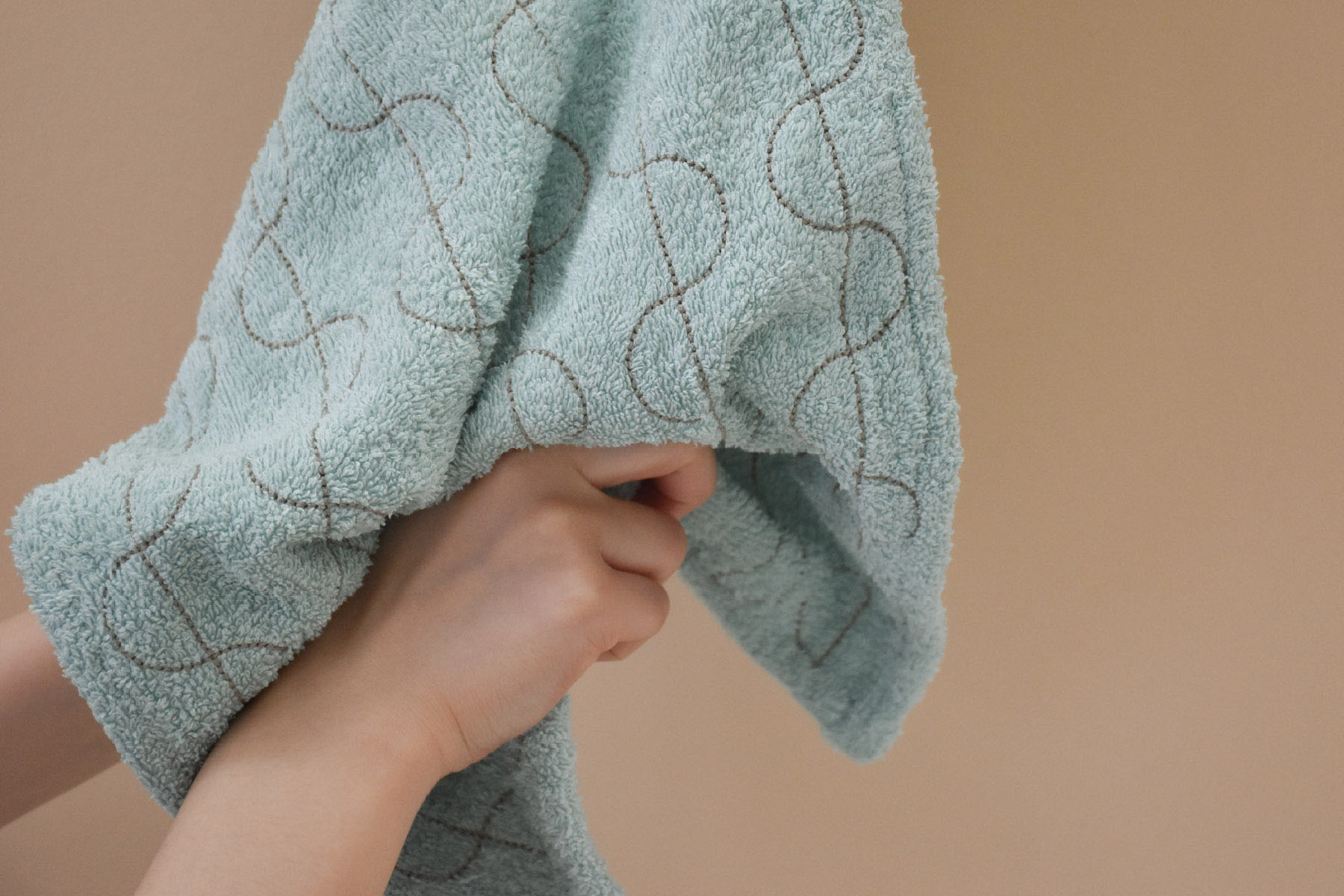 Hands Orchestra

Alle Rechte vorbehalten