Wintersemester 2022/2023, BA/MA Produkt-Design Exzellenzcluster , Forschungsprojekte , Produkt_Startseite
Grow Active
Build a healthy, active lifestyle routine
Physical activity is essential to our health. However, most people working from home struggle to be active enough for various reasons. Since there is little direct daily feedback, staying motivated and continuously active is hard. Moreover, there is a general lack of knowledge about the right amount of activity. And sometimes, one simply forgets to engage in some physical activity. As a result, physical inactivity increases the risk of suffering from heart disease in the long term or of developing other promoting risk factors, such as high blood pressure or obesity.
Grow Active helps you build a healthy, active lifestyle routine. Inspired by indoor plants, which only grow when taken care of, the mechanical plant leaf slowly opens when the user engages in physical activity. The user's smartwatch tracks their time in an activity-indicating heart rate zone and sends this data to the plant. It takes 30 min of activity to open the leaf completely, following the Harvard School of Public Health's recommendation for an optimal amount of daily activity. Furthermore, Grow Active helps you to establish your new routine of daily activity through frequent repetition. With an AR application, you can view more detailed information and engage in a 30-day challenge to stay on track. Your performance in the challenge is visualized through a colored heat map on top of the leaf within the AR.
Grow Active is a constant reminder in your home, allowing you to read your daily activity status intuitively. In addition, the flourishing plant serves as a physical representation of your self-care and engagement in an active lifestyle to promote your health.
Grow Active is a project by:
Firas Drass (Computer Science)
Tobias Sandmann (Computer Science)
Johannes Schmidt (Product Design)
Project category
Semester Project
Project subjects
BA/MA Produkt-Design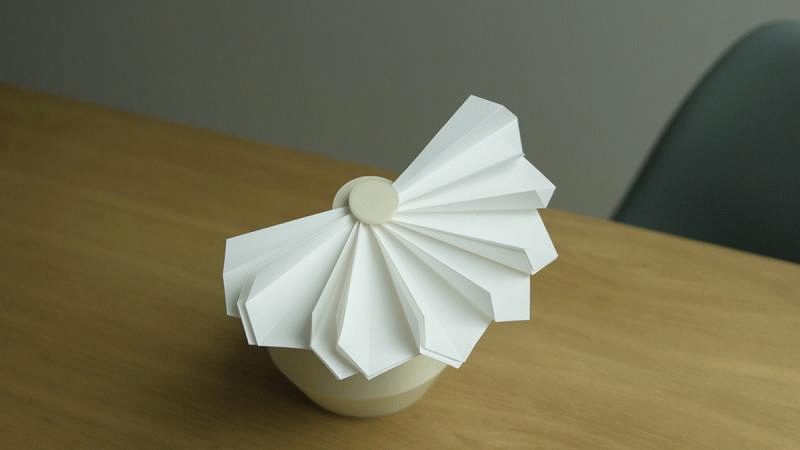 Time Lapse

Alle Rechte vorbehalten Johannes Schmidt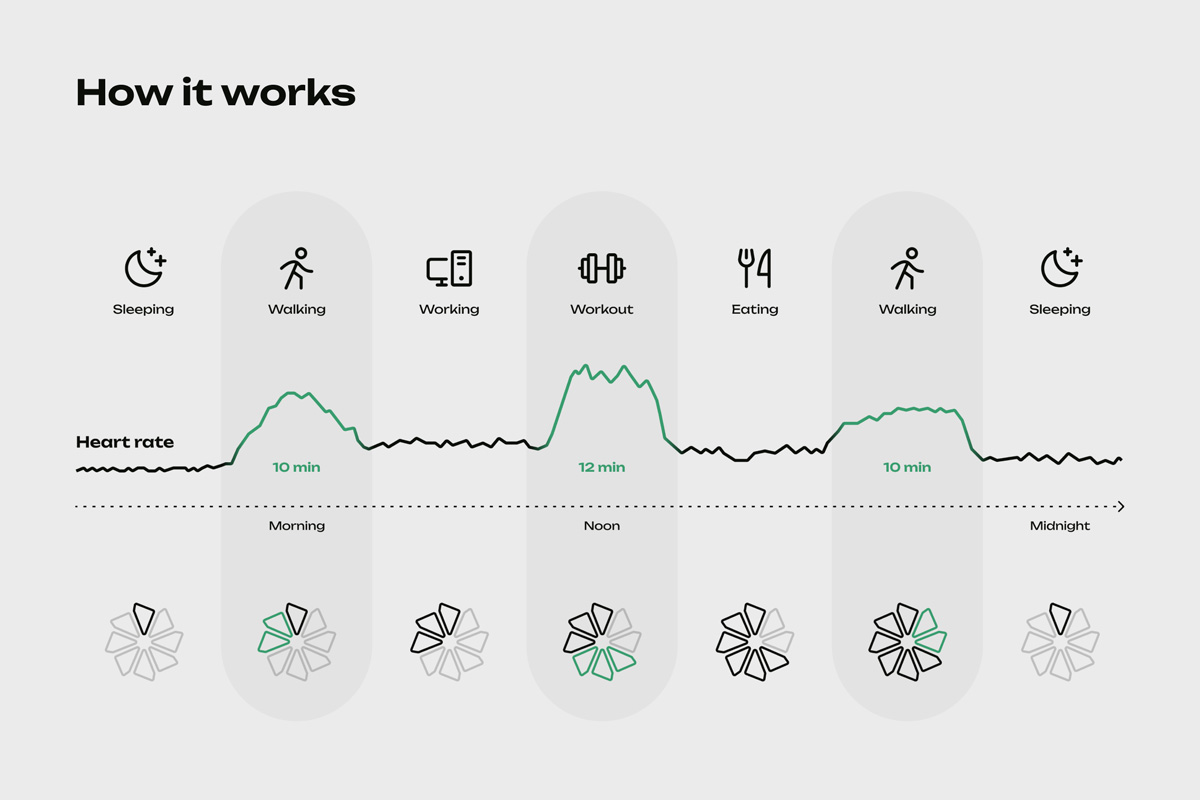 How it works

Alle Rechte vorbehalten Johannes Schmidt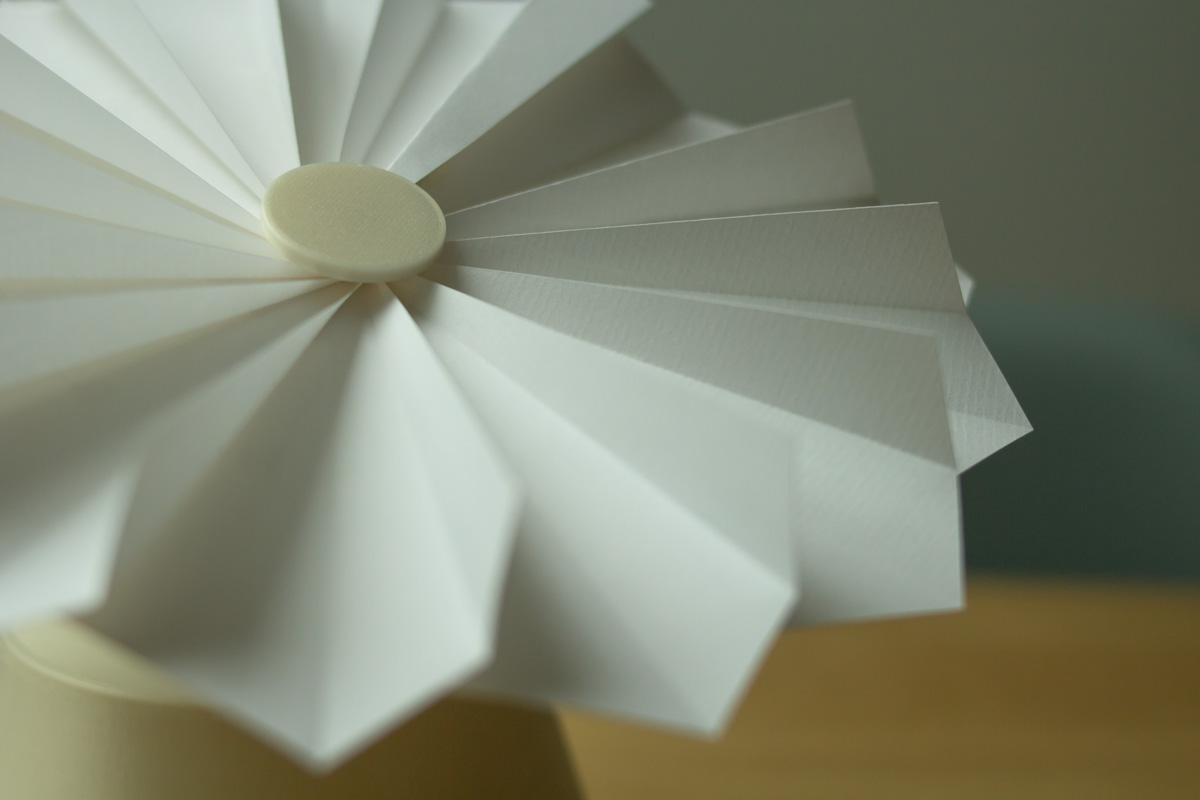 Prototype Close-up

Alle Rechte vorbehalten Johannes Schmidt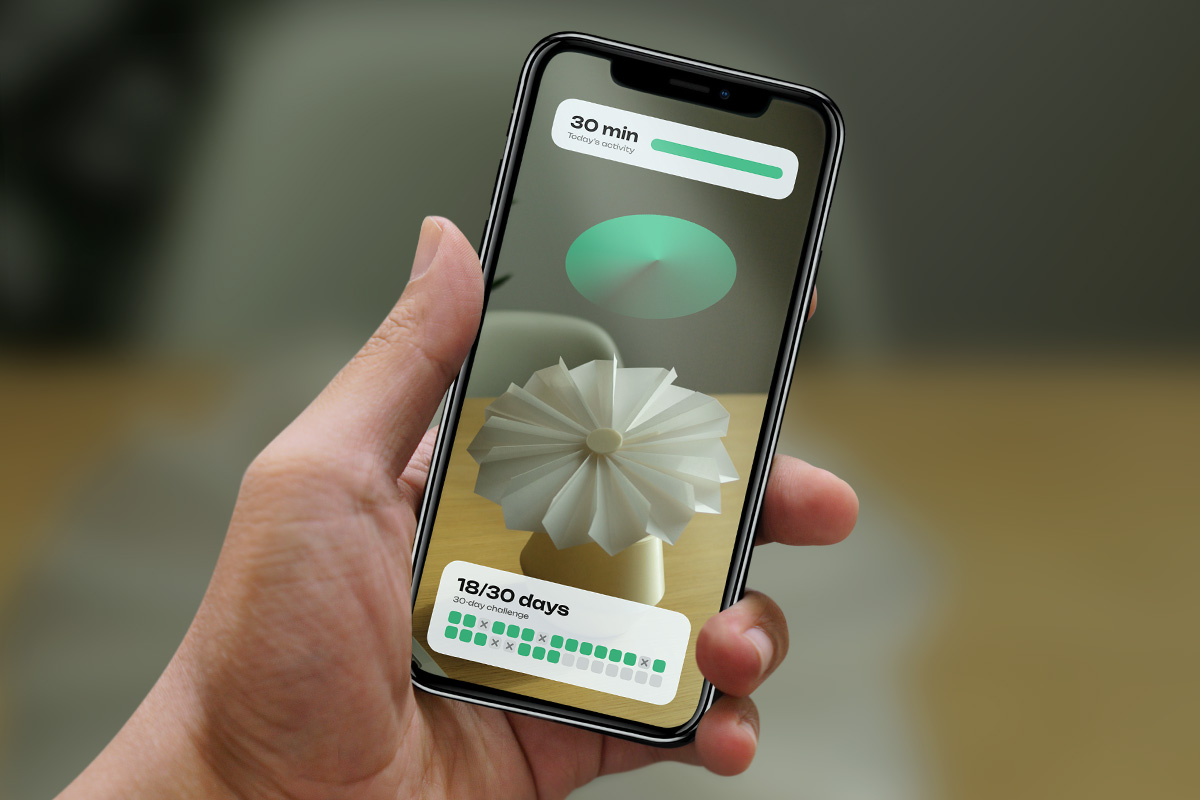 AR application

Alle Rechte vorbehalten Johannes Schmidt
Concept video

Alle Rechte vorbehalten Johannes Schmidt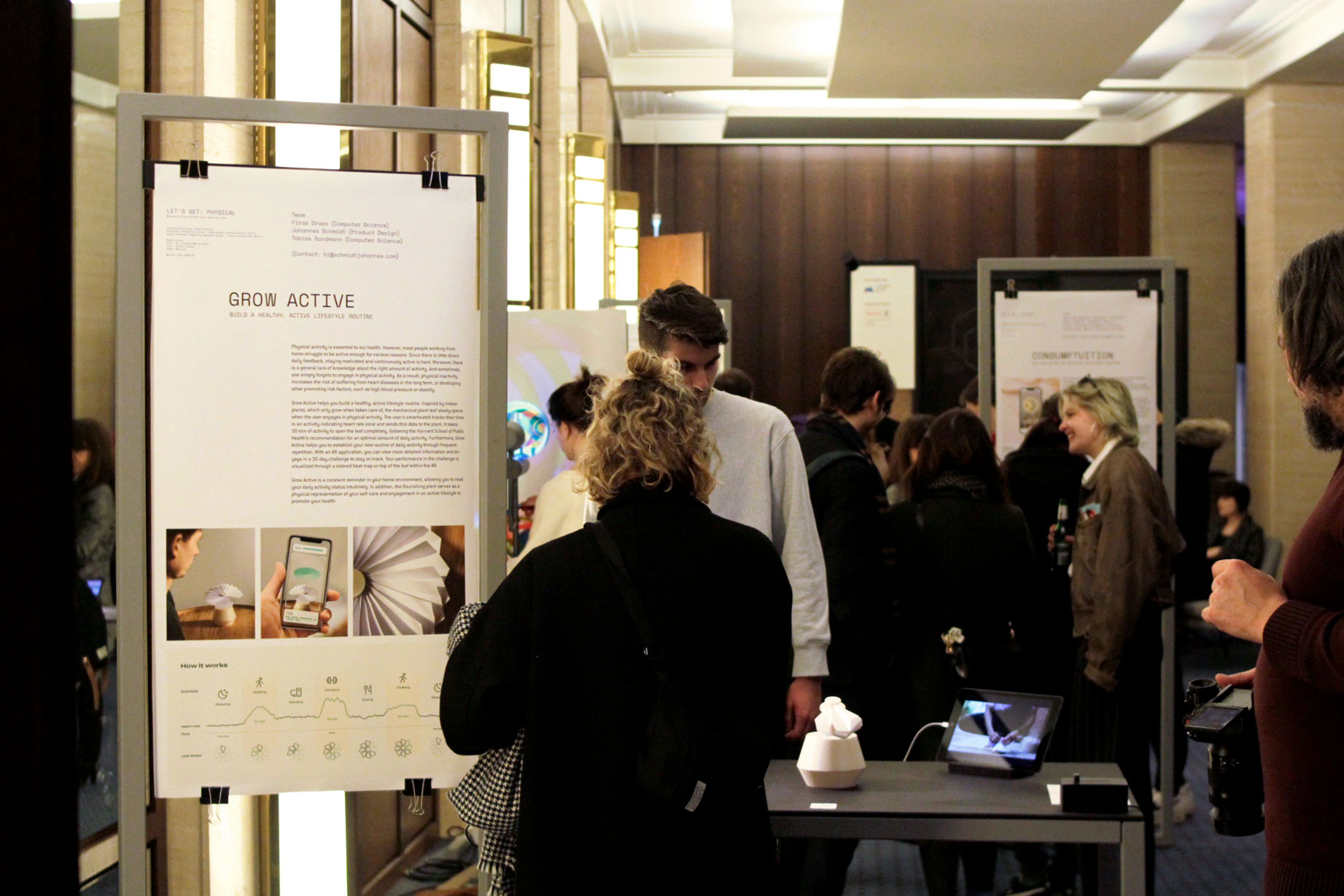 Exhibition impression
Grow Active was exhibited at CityLab Berlin in February 2023
Alle Rechte vorbehalten Johannes Schmidt