Wintersemester 2022/2023, BA/MA Produkt-Design
FEEL
— FEEL connected to your inner self
When you're busy doing everyday tasks, time passes by imperceptibly. You get up, go to work, have an uncomfortable talk with your boss, do some sports, sleep, and repeat. But when can you take a break and think about your feelings? FEEL reminds you to notice yourself and helps you improve the understanding of your different emotions by making you frequently reflect on them.
The smartwatch monitors your pulse and vibrates when it detects a significant change. If the trigger is related to an occurrence of a specific emotion, you can describe its context in the app: What is happening? How do you feel? How intense are your emotions? In this way, the app becomes a private journal that accompanies you throughout the day. FEEL is placed at home, and when switched on, it lights in different colors corresponding to the feelings recorded in the app. By touching it, you can feel a vibration showing you their intensity.
Introspection lets you objectively look at your emotions, thoughts, and actions. By doing so, you can better understand yourself and grow compassion for who you are. Self-reflection is the key to self-awareness. Let FEEL support you in this process.
Yiwei Sang (Product Design)
Elica Tokmakchieva (Computer Science)
Nicolas Grözinger (Computer Science)
Project category
Semester Project
Project subjects
BA/MA Produkt-Design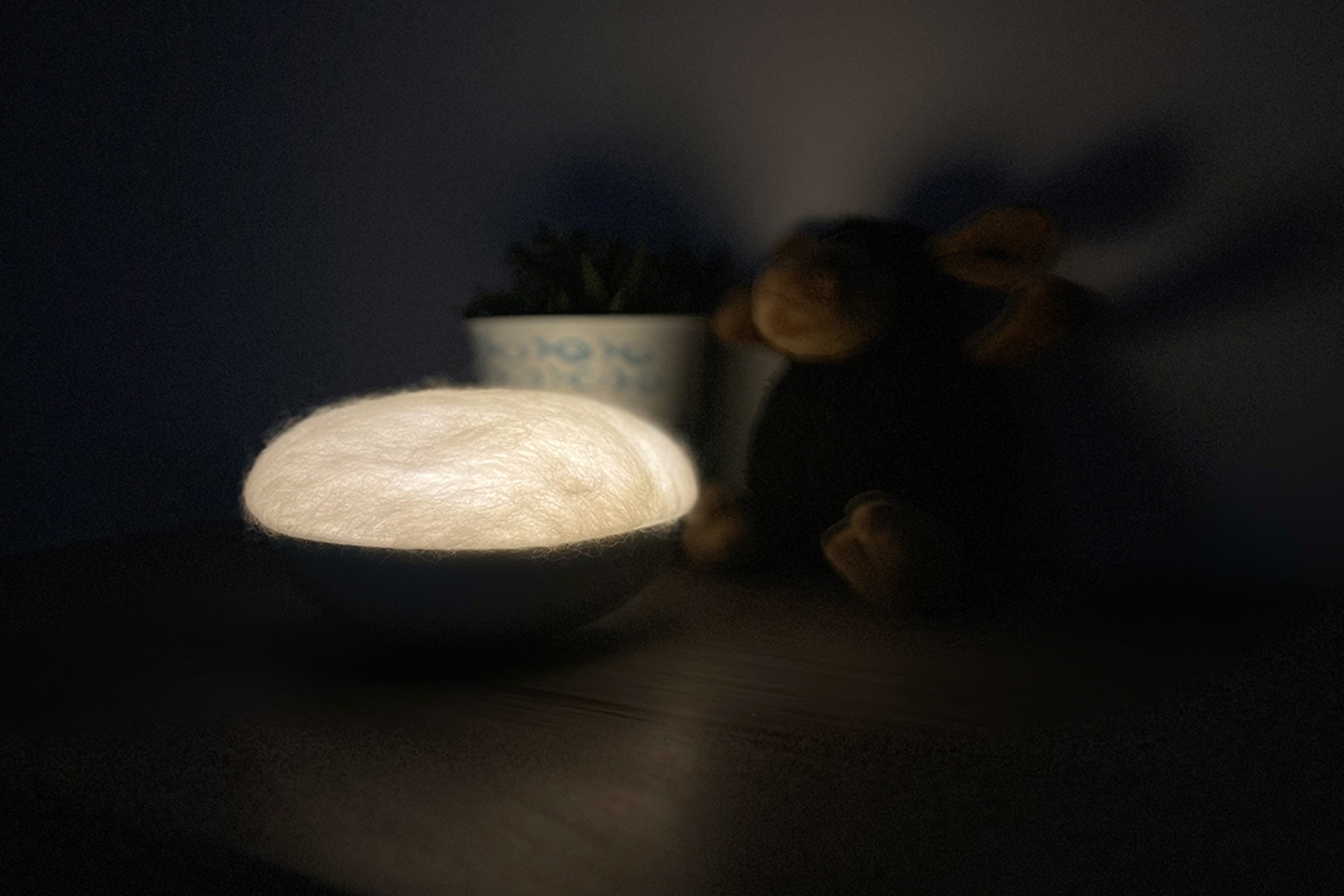 FEEL

Alle Rechte vorbehalten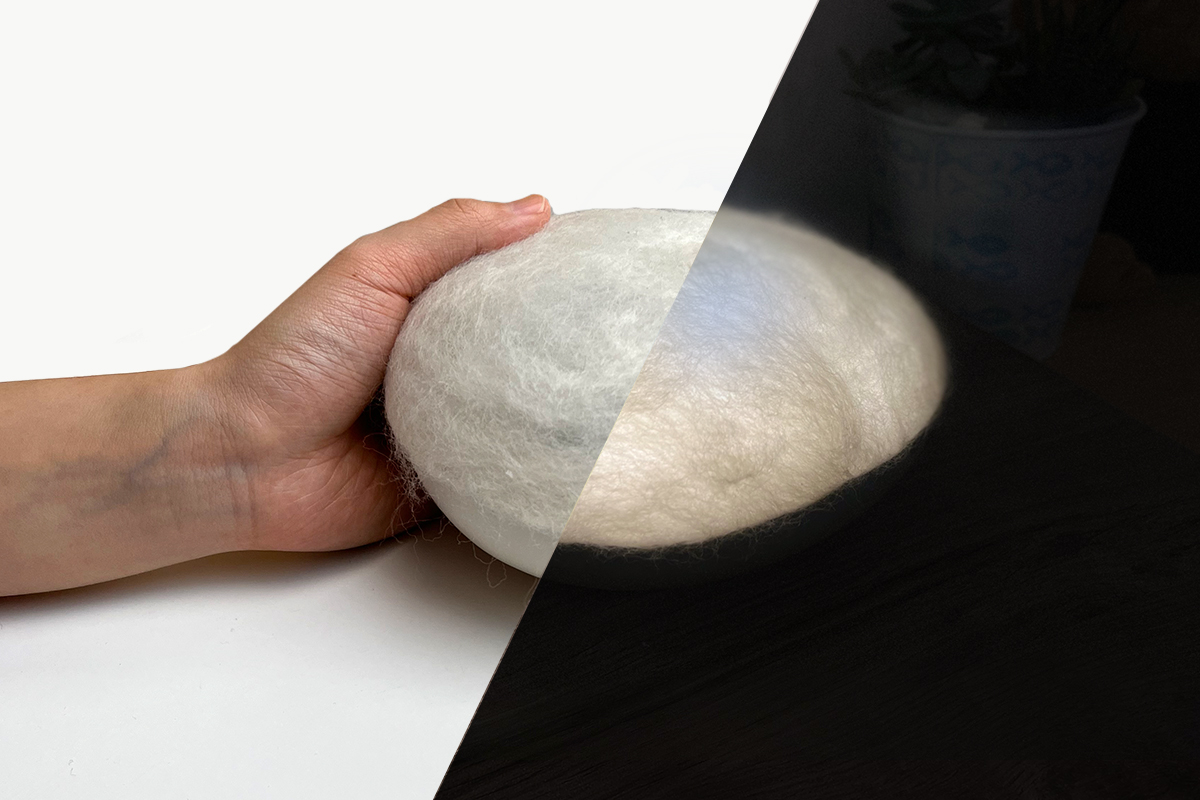 FEEL

Alle Rechte vorbehalten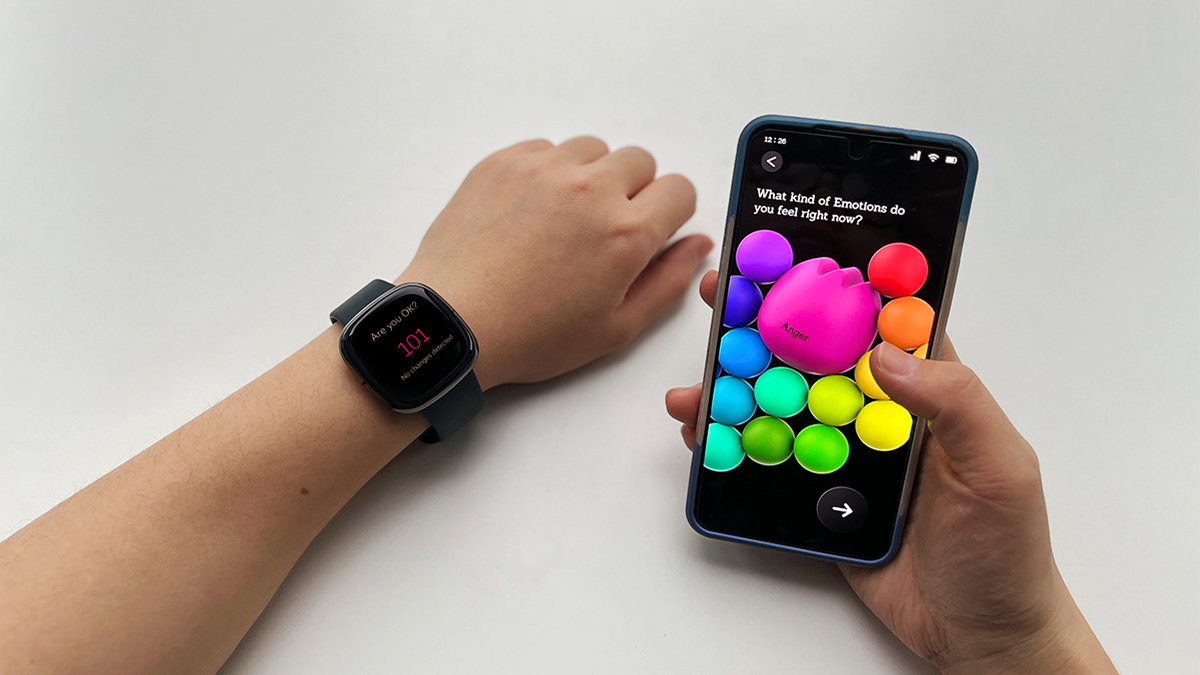 App

Alle Rechte vorbehalten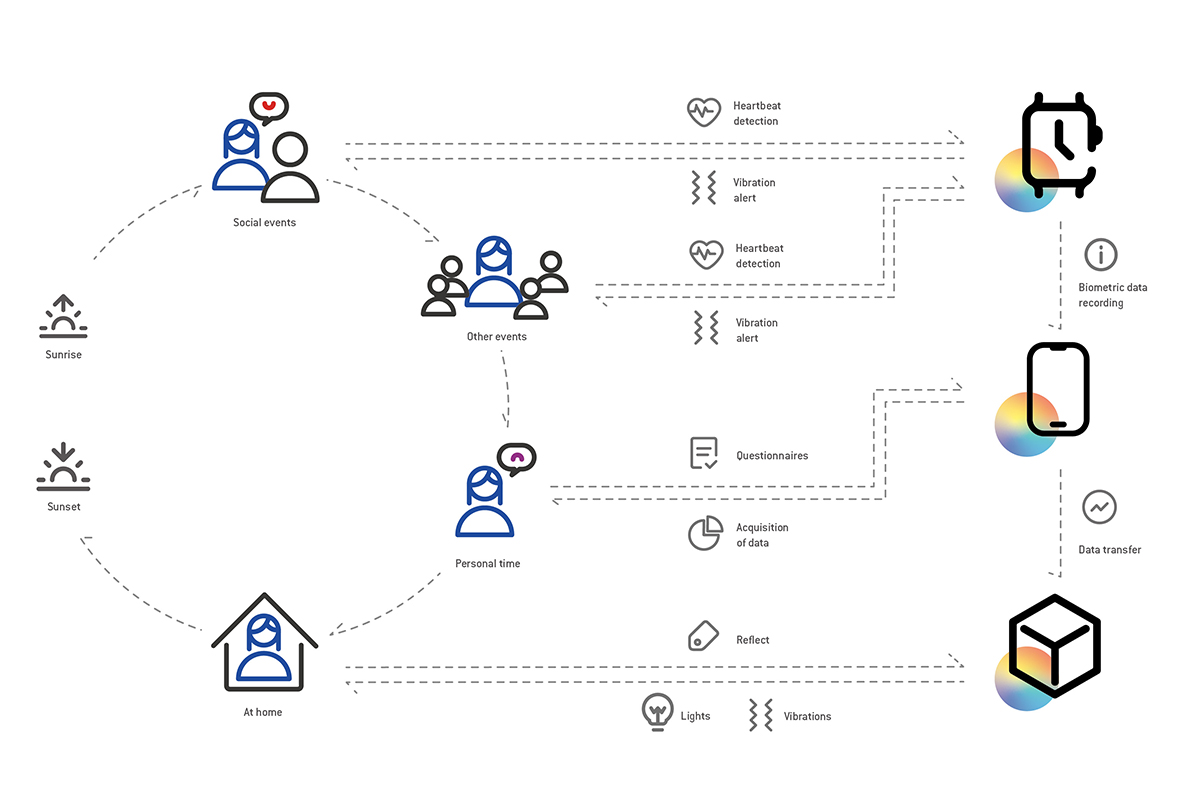 Scheme

Alle Rechte vorbehalten
FEEL - Concept video

Alle Rechte vorbehalten
FEEL - Function video

Alle Rechte vorbehalten