Wintersemester 2020/2021, BA/MA Produkt-Design Produkt_Startseite
Situated Behaviors
Situated Behaviors forscht zu neuen Interaktionsformen für Mensch-Roboter-Kollaborationen. Der Begriff der Kollaboration fokussiert sich in meinem Projekt sich auf das empirische Körperwissen des Menschen im Kontakt mit dem Material. Mein Interesse galt der Fähigkeit des robotischen Systems, die menschliche Geste zu interpretieren, auf die gegebene Situation zu reagieren und sich entsprechend zu verhalten. Die Beziehung zwischen Mensch und Roboter zu gestalten bedeutete auch, die Grenzen zwischen beiden Entitäten zu hinterfragen. Das Ergebnis ist ein Überdenken von Form, Materialität und sensorischen Fähigkeiten des robotischen Apparats.
Situated Behaviors researches new forms of interaction for human-robot collaborations.
The notion of collaboration relates to the transmission of human's empirical bodily knowledge in contact with material. I was interested in the robotic system's ability to interpret the human gesture, react to the given situation and act accordingly. Reshaping the relationship between human and robot also meant questioning the boundaries between the two entities.
The result is a rethinking of form, materiality and sensory capabilities of the robotic apparatus.
Project category
Project subjects
BA/MA Produkt-Design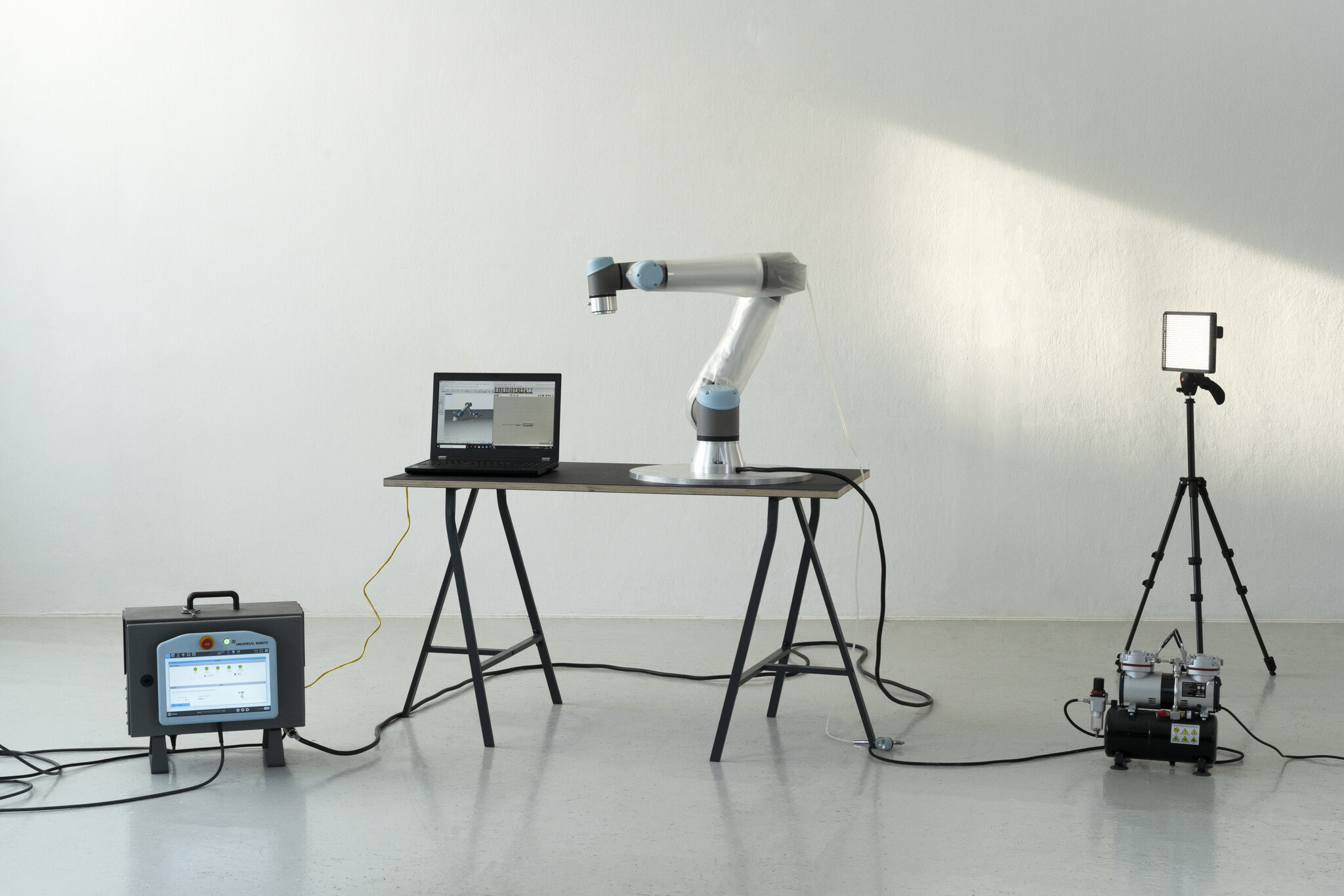 01

Alle Rechte vorbehalten Anna Schäffner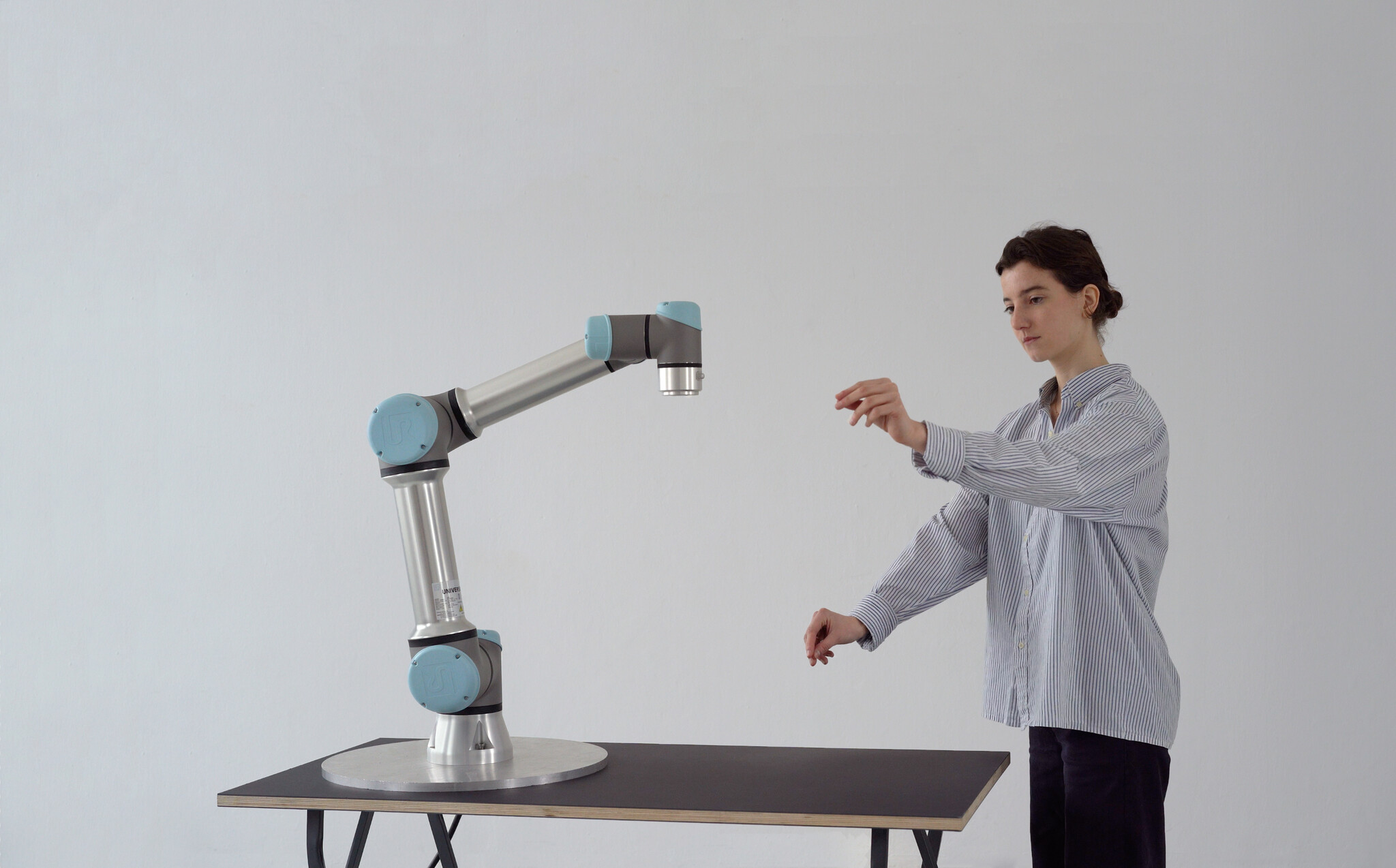 02

Alle Rechte vorbehalten Anna Schäffner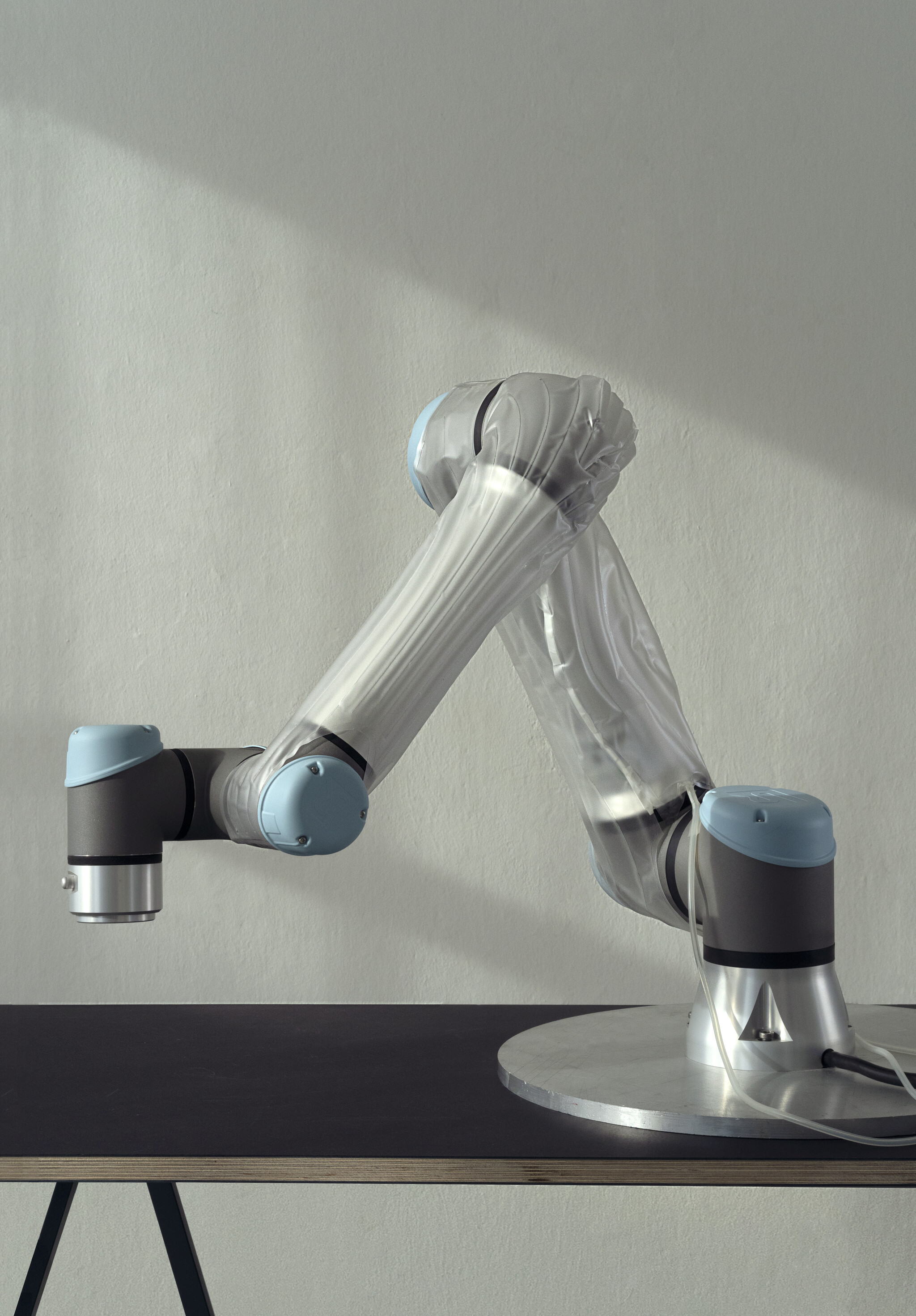 03

Alle Rechte vorbehalten Anna Schäffner