Sommersemester 2021, BA/MA Produkt-Design Produkt_Startseite
Mastering Digital Cutting
In einer Reihe anthropologischer Feldstudien wurden Schneideprozesse dekonstruiert und 10 Modalitäten definiert, die Designherausforderungen für digitales Schneiden in der roboterassistierten Chirurgie beschreiben. Eine Reihe von erfahrbaren Prototypen demonstrieren Konzepte digitaler Materialität und physischer Interaktion, indem sie Bedingungen wie Zeitlichkeit und manuelle Geschicklichkeit berücksichtigen. Zusätzlich tragen die Modalitäten zu einem interdisziplinären Verständnis komplexer Interaktion bei, schaffen Szenarien für die Umsetzung von weiteren Konzepten und fördern neue Wege zur Entwicklung kollaborativer Roboterwerkzeuge.
Through various anthropological field studies, this work deconstructs routines and practises in cutting processes and establishes 10 modalities to frame the specific design challenges for digital cutting in robot-assisted surgery. In a series of experimental prototypes these modalities explore concepts of digital materiality and physical interaction by considering conditions like temporality and dexterity.
Furthermore, the modalities contribute to an interdisciplinary understanding
of the complex interaction challenges, creating scenarios for enacting concepts thus fostering new ways of developing collaborative robotic tools.
Project category
Project subjects
BA/MA Produkt-Design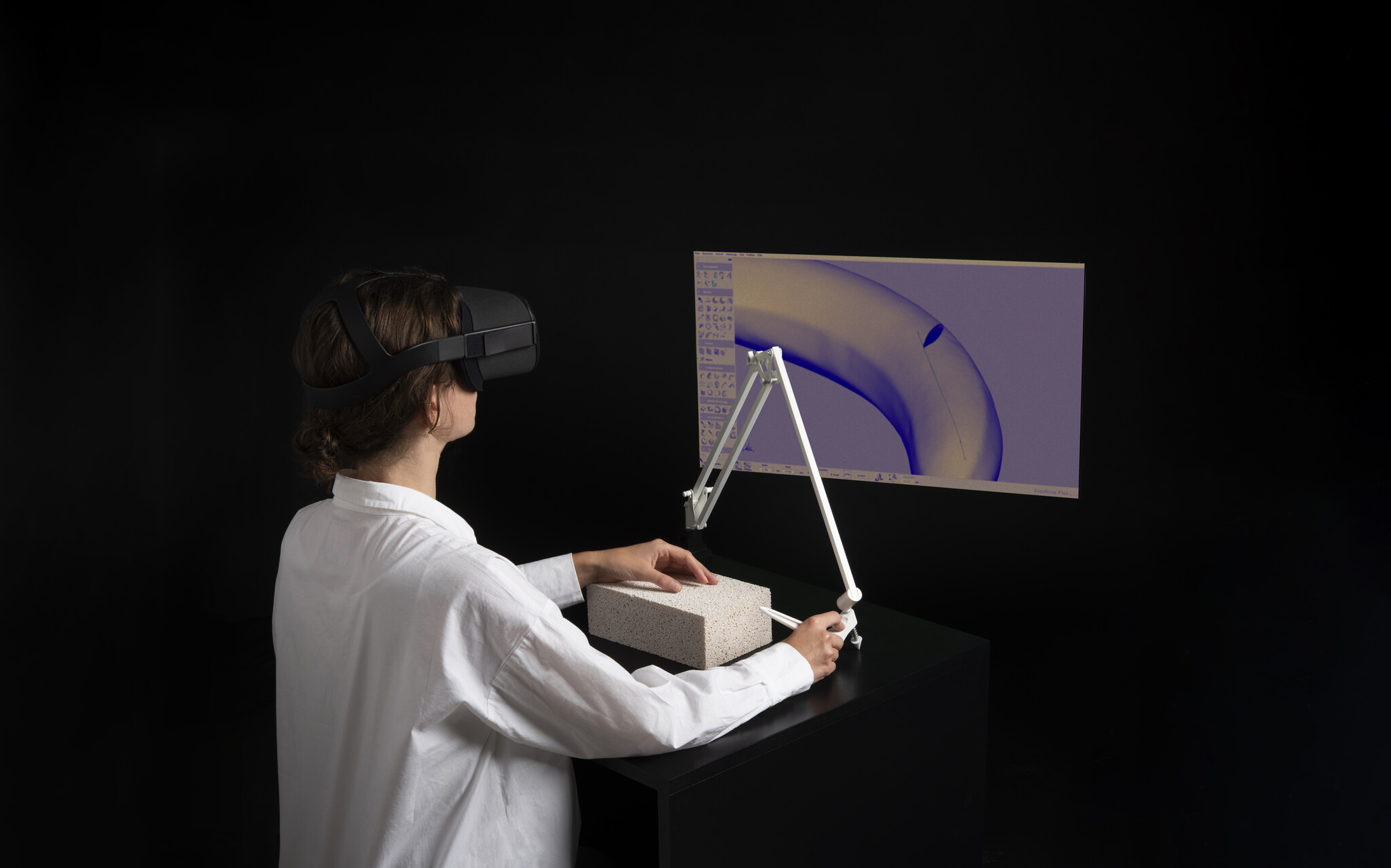 01

Alle Rechte vorbehalten Dominic Eger Domingos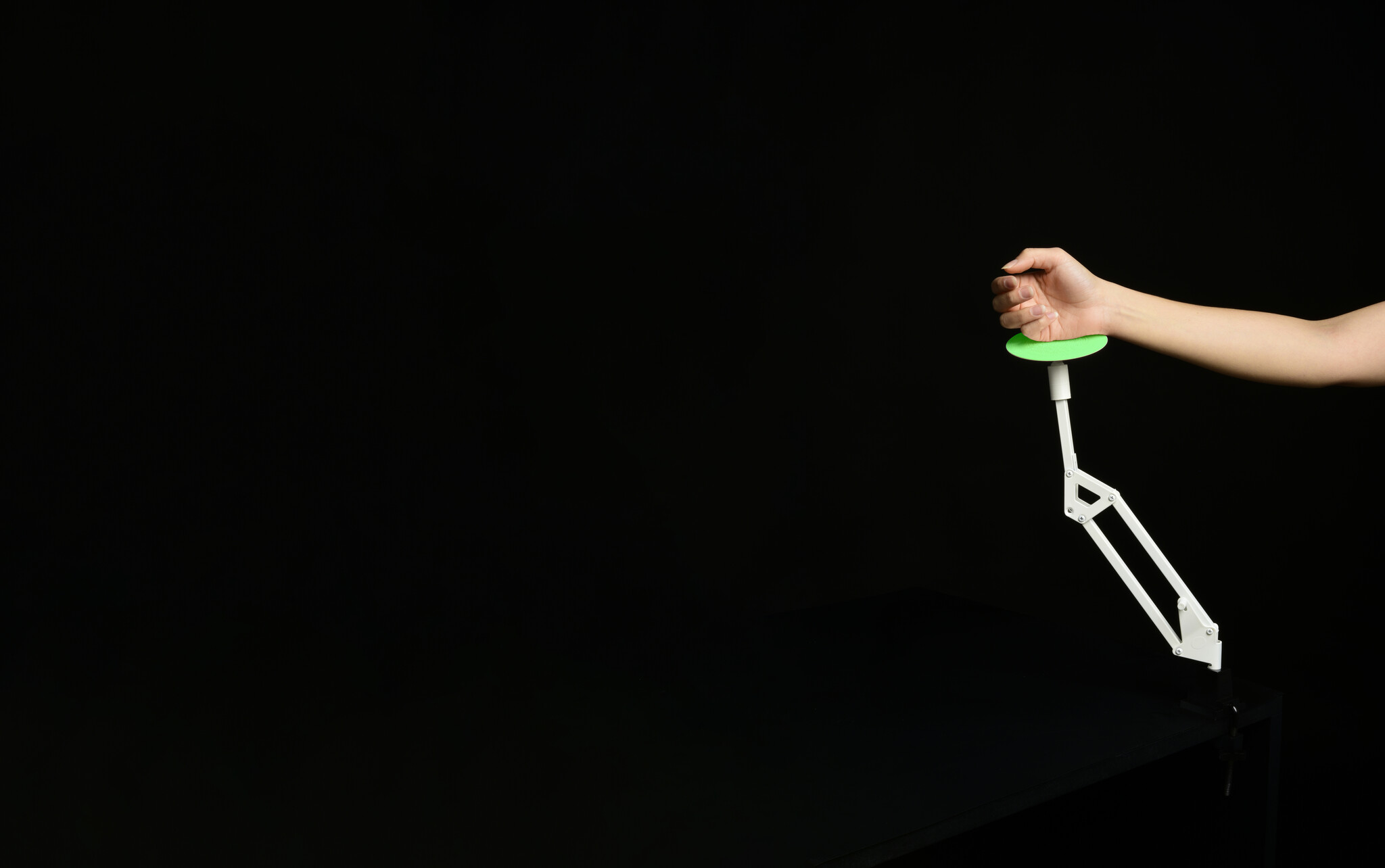 02

Alle Rechte vorbehalten Dominic Eger Domingos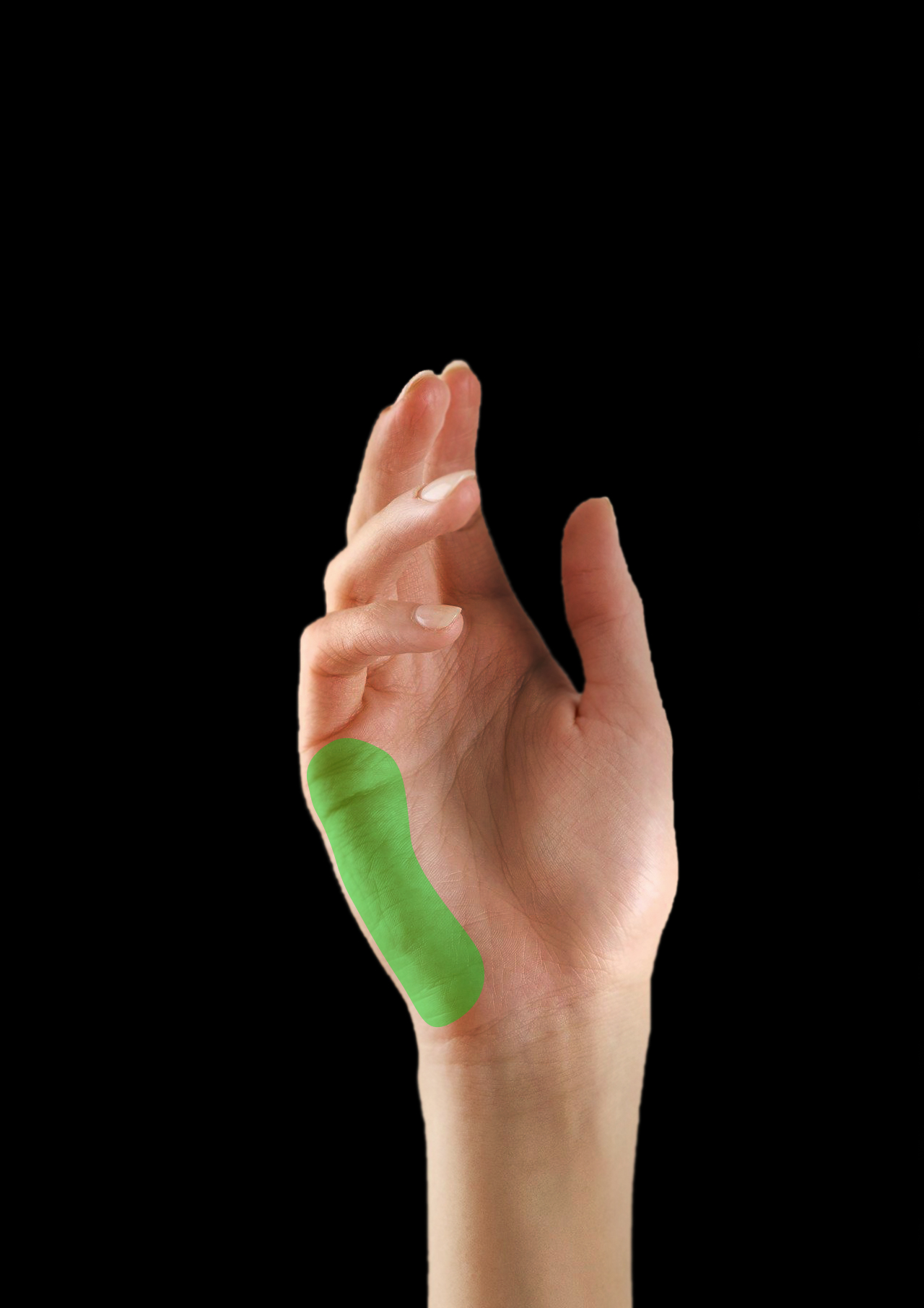 03

Alle Rechte vorbehalten Dominic Eger Domingos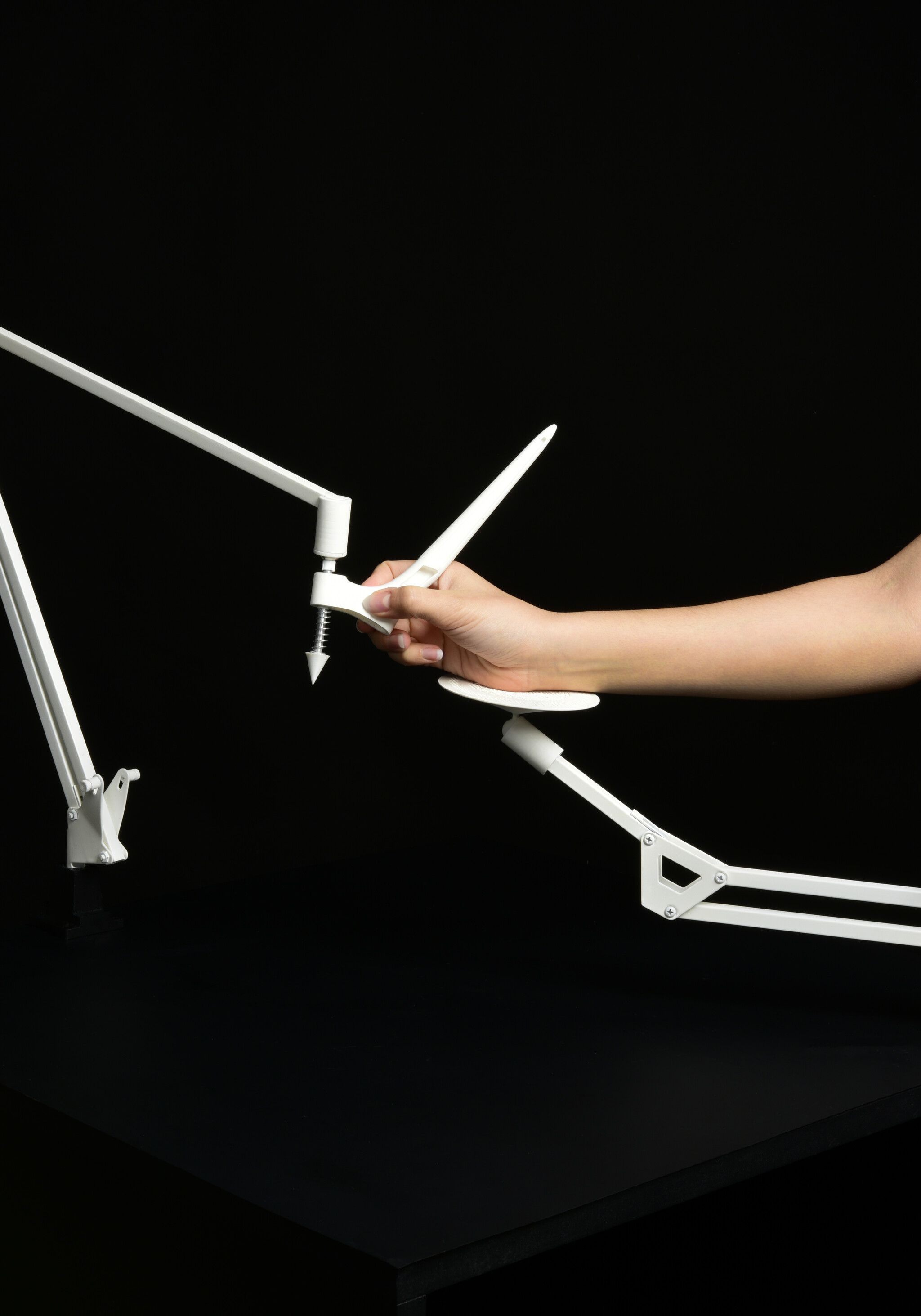 04

Alle Rechte vorbehalten Dominic Eger Domingos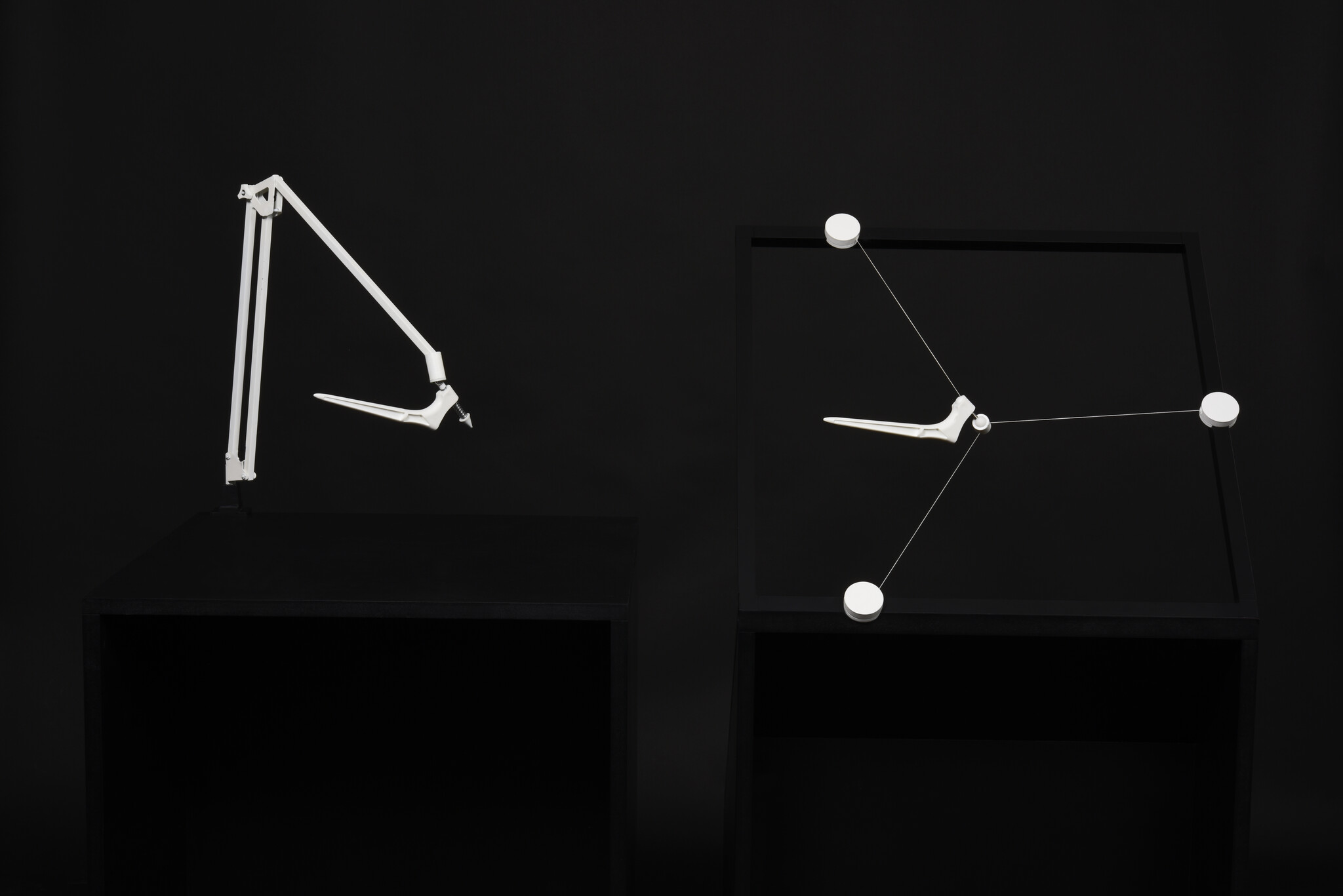 05

Alle Rechte vorbehalten Dominic Eger Domingos