Sommersemester 2021, BA/MA Mode-Design Mode_Startseite
SPACES OF DESIRE / BA / SS21 / Taskin Goec
Unsere Online- und Offline-Identitäten ergeben heute eine untrennbare Einheit. Taskin Goec schlägt mit seiner Bachelor-Kollektion "Spaces of Desire" eine Brücke zwischen Tradition und Technologie: Was nicht mehr in die physische Realität passt, wird simuliert. Es entsteht eine Kollektion, die gleichzeitig in den verschiedenen analogen und digitalen Welten unseres Alltags existiert.
Der innovative, digitale Entwurfsprozess verbraucht bis zu 70% weniger physische Ressourcen als klassische Methoden. Die expressiven Schnitte und die detaillierten Oberflächen basieren auf 3D Simulationen. Taskin Goec gestaltet das Modeobjekt neu, indem er auf die Ansprüche unserer analogen und digitalen komplexen Identitäten eingeht und die Potenziale der materiellen und virtuellen Realität ausschöpft. Die hybriden Looks sind eine Antwort darauf, wie wir uns in einer bereits durchdigitalisierten Welt ausdrücken können. Ein nachhaltiger Ansatz, der keinen Verzicht predigt, sondern neue Räume für Frivolität eröffnet.
__________
Today, our online and offline identities form an inseparable unit. With his Bachelor collection "Spaces of Desire", Taskin Goec builds a bridge between tradition and technology: what no longer fits into physical reality is simulated. The result is a collection that exists simultaneously in the different analogue and digital worlds of our everyday life. The innovative, digital design process uses up to 70% less physical resources than classic methods. The expressive cuts and detailed surfaces are based on 3D simulations. Taskin Goec redesigns the fashion object by responding to the demands of our analogue and digital complex identities and exploiting the potentials of material and virtual reality. The hybrid looks are a response to how we can express ourselves in an already thoroughly digitalised world. A sustainable approach that does not preach renunciation but opens up new spaces for frivolity.
__________
Credits:
Design: Taskin Goec
Fotograf: Jen Krause
Models: Liv Lambert, Ajsa Selimovic
Hair & Make Up: Kristin Roes
Betreuende Professor*innen:
Prof. Clara Leskovar, Prof. Doreen Schulz
Project category
Project subjects
BA/MA Mode-Design
Spaces of Desire - Kollektion
Design: Taskin Goec
Fotograf: Jen Krause
Models: Liv, Ajsa
Hair & Make Up: Kristin Roes

Alle Rechte vorbehalten Taskin Goec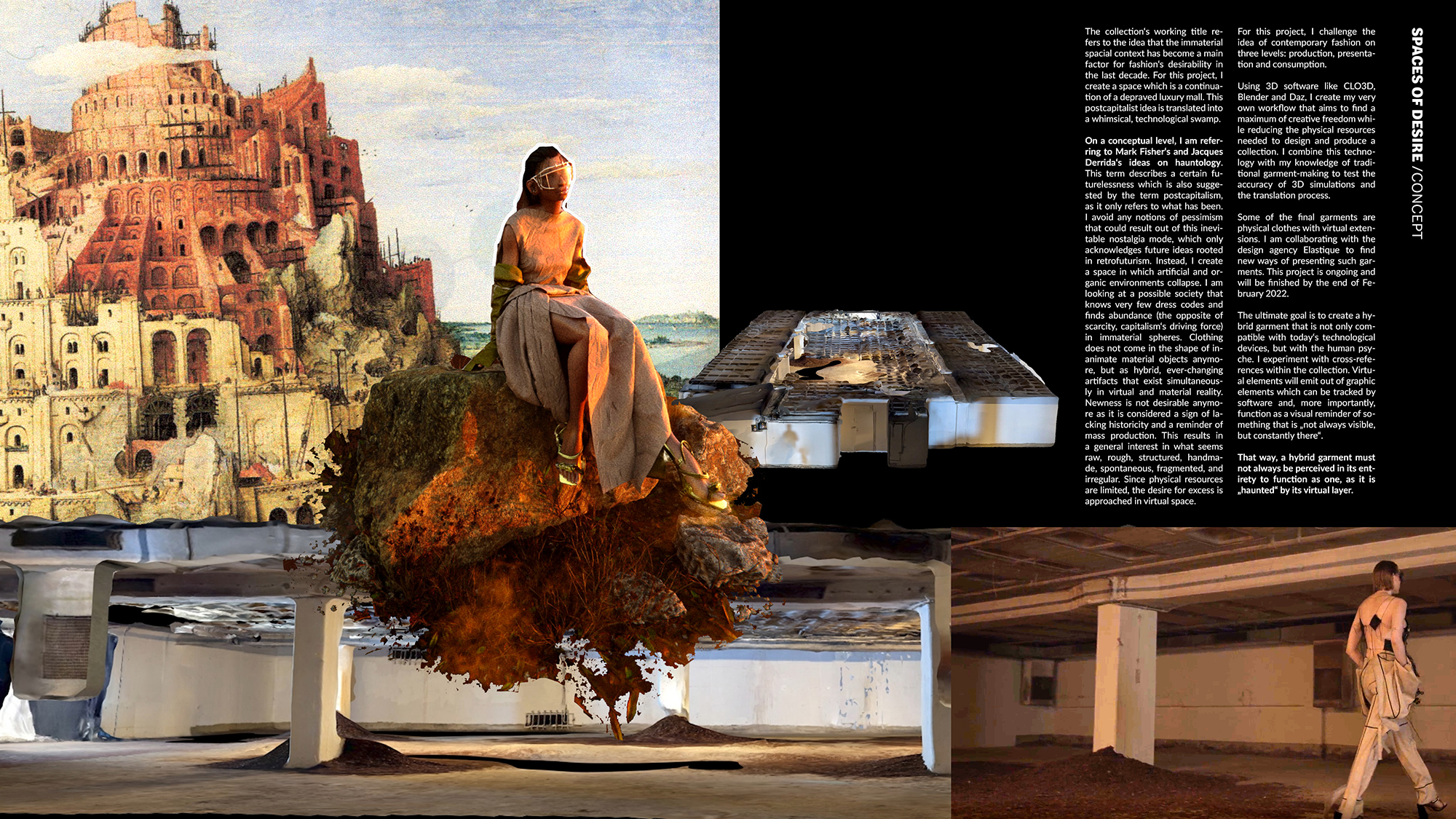 Spaces of Desire - Kollektion
Design: Taskin Goec

Alle Rechte vorbehalten Taskin Goec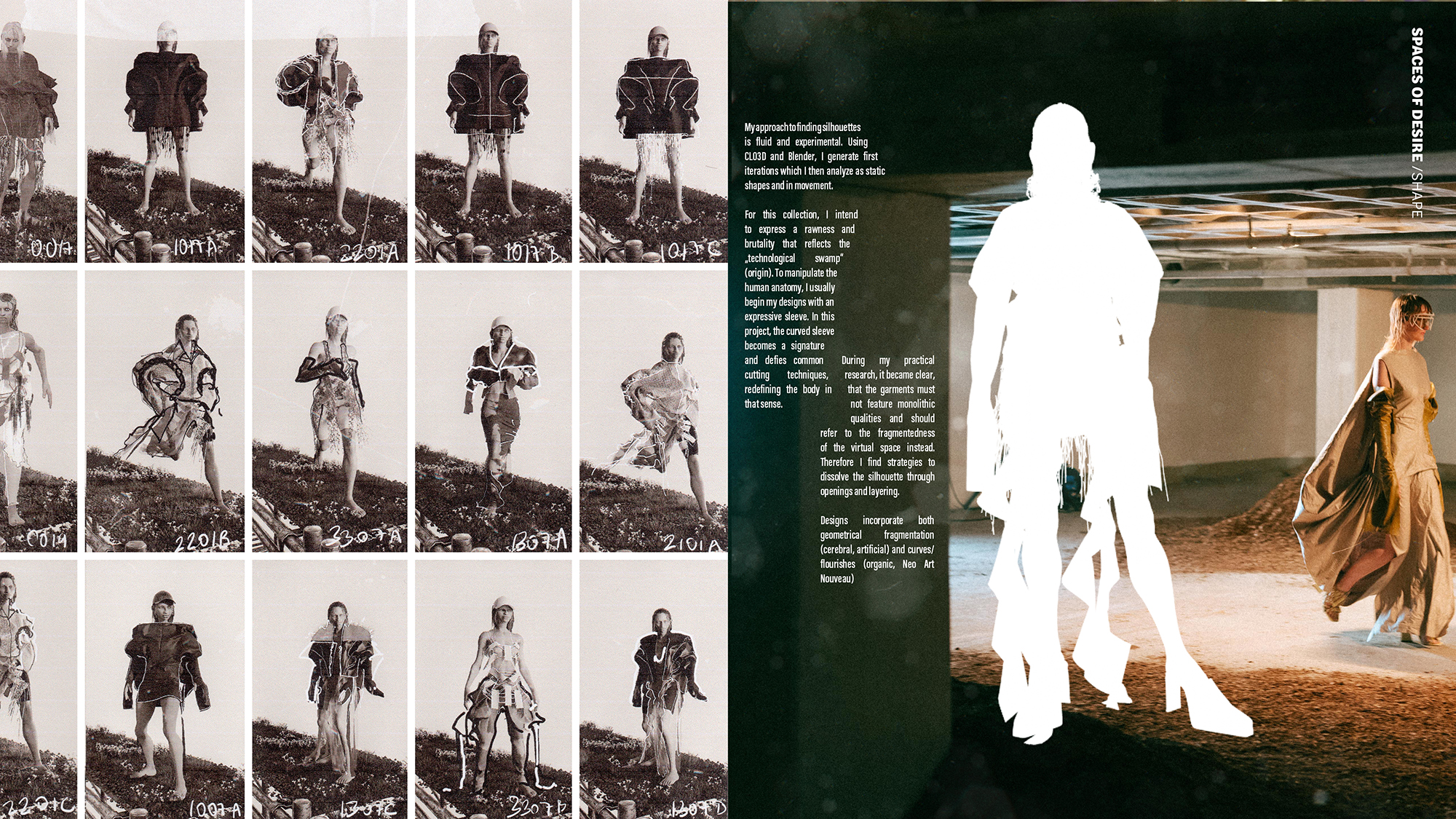 Spaces of Desire - Kollektion
Design: Taskin Goec

Alle Rechte vorbehalten Taskin Goec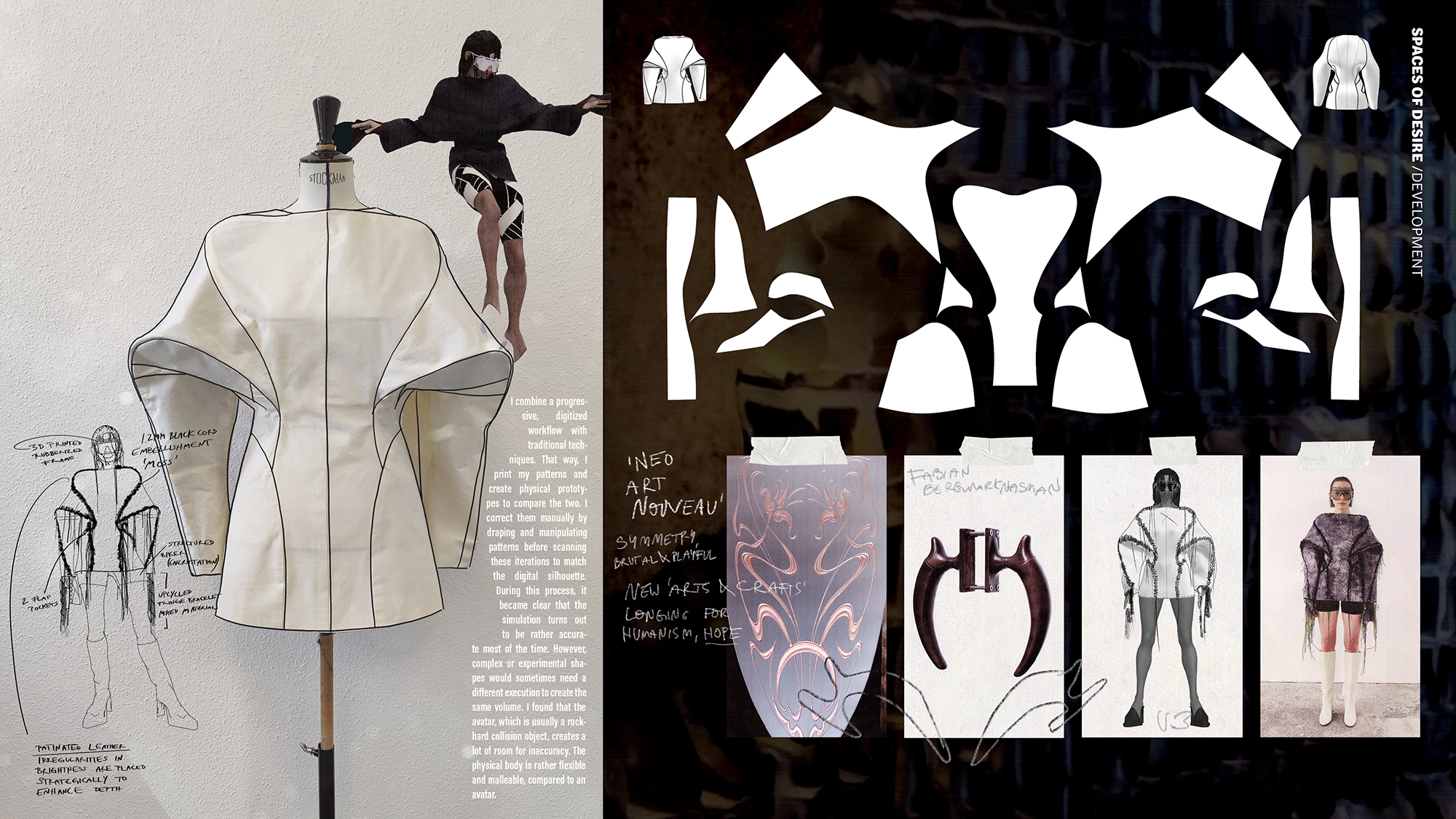 Spaces of Desire - Kollektion
Design: Taskin Goec

Alle Rechte vorbehalten Taskin Goec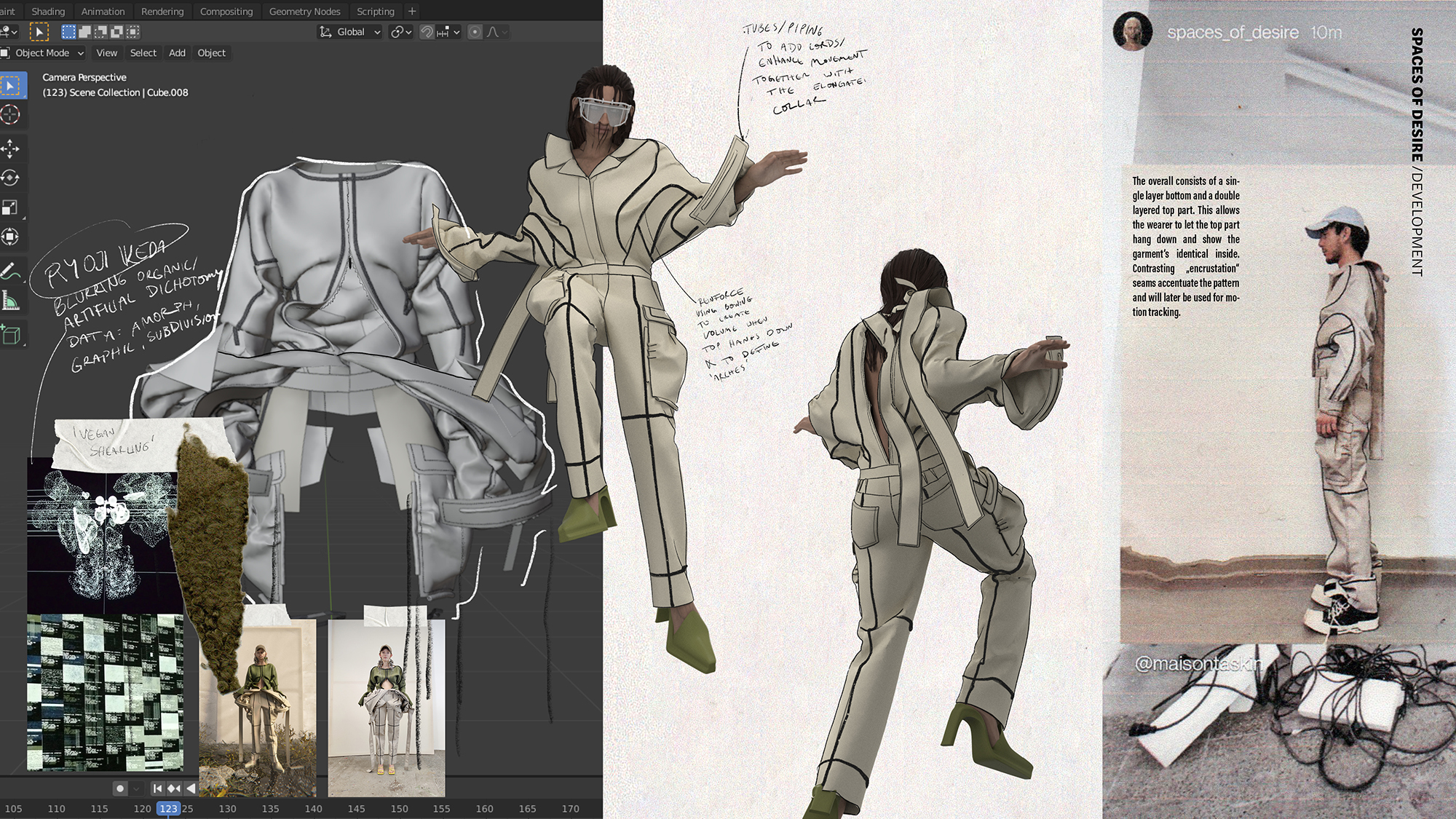 Spaces of Desire - Kollektion
Design: Taskin Goec

Alle Rechte vorbehalten Taskin Goec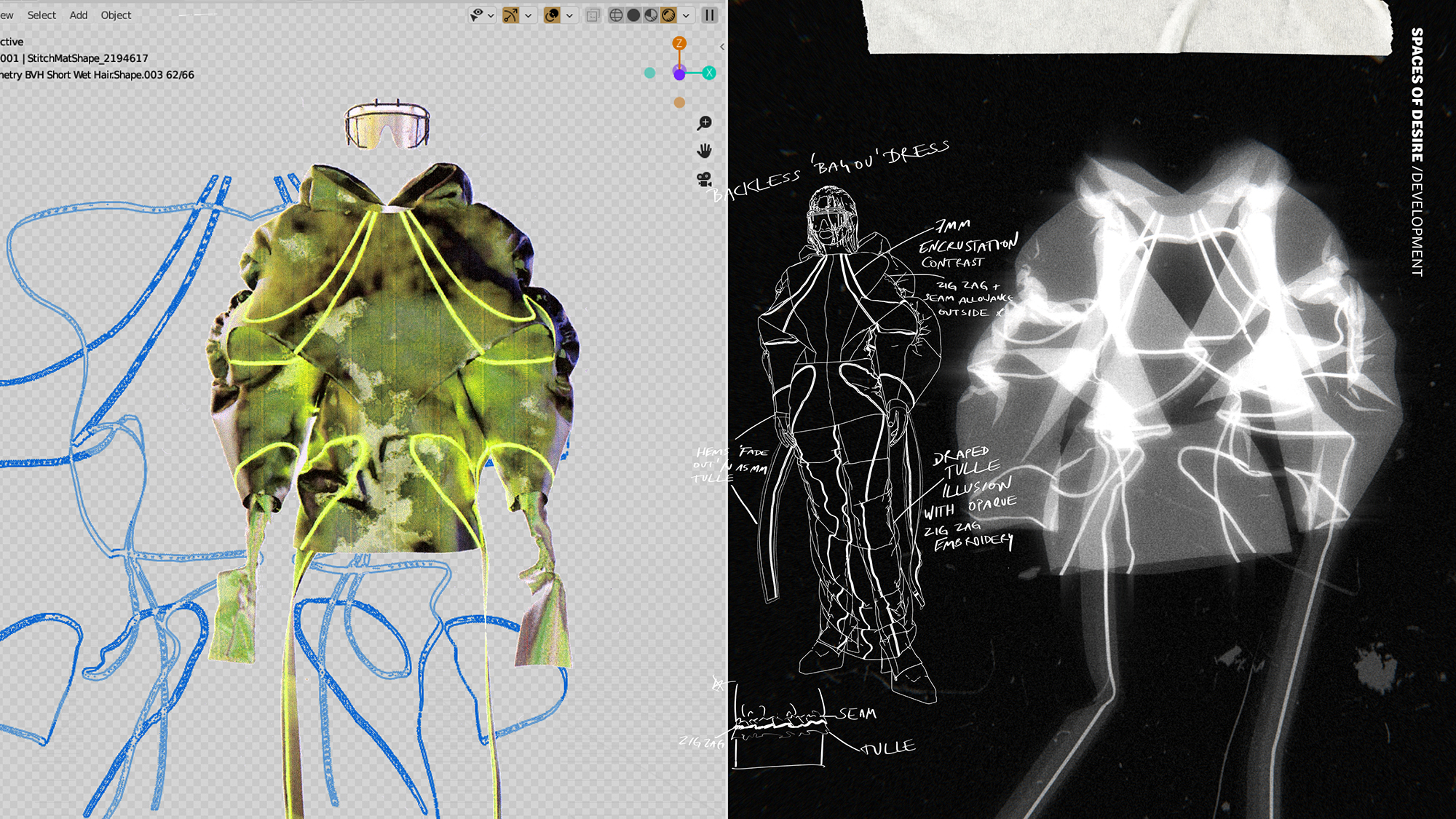 Spaces of Desire - Kollektion
Design: Taskin Goec

Alle Rechte vorbehalten Taskin Goec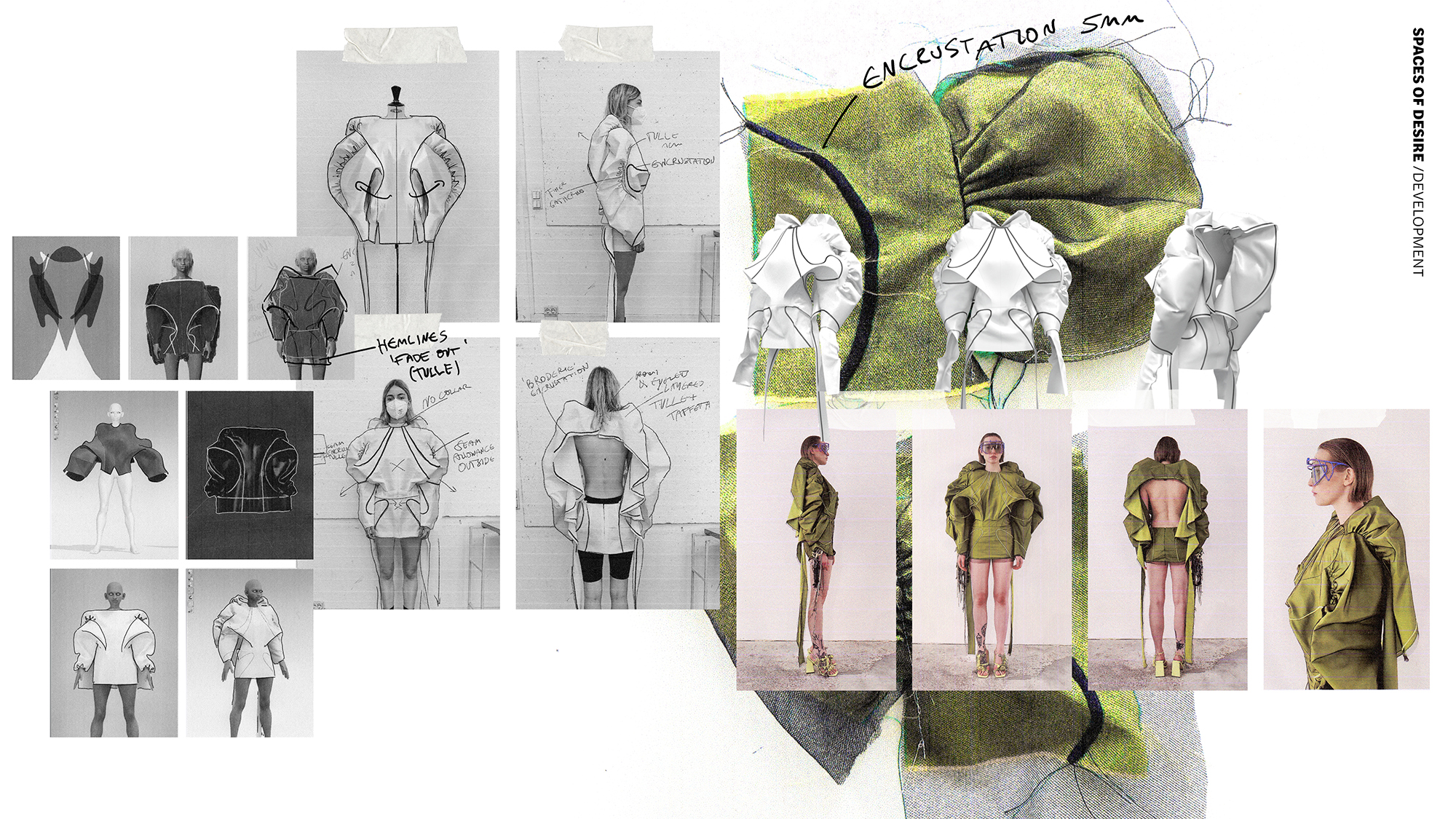 Spaces of Desire - Kollektion
Design: Taskin Goec
Alle Rechte vorbehalten Taskin Goec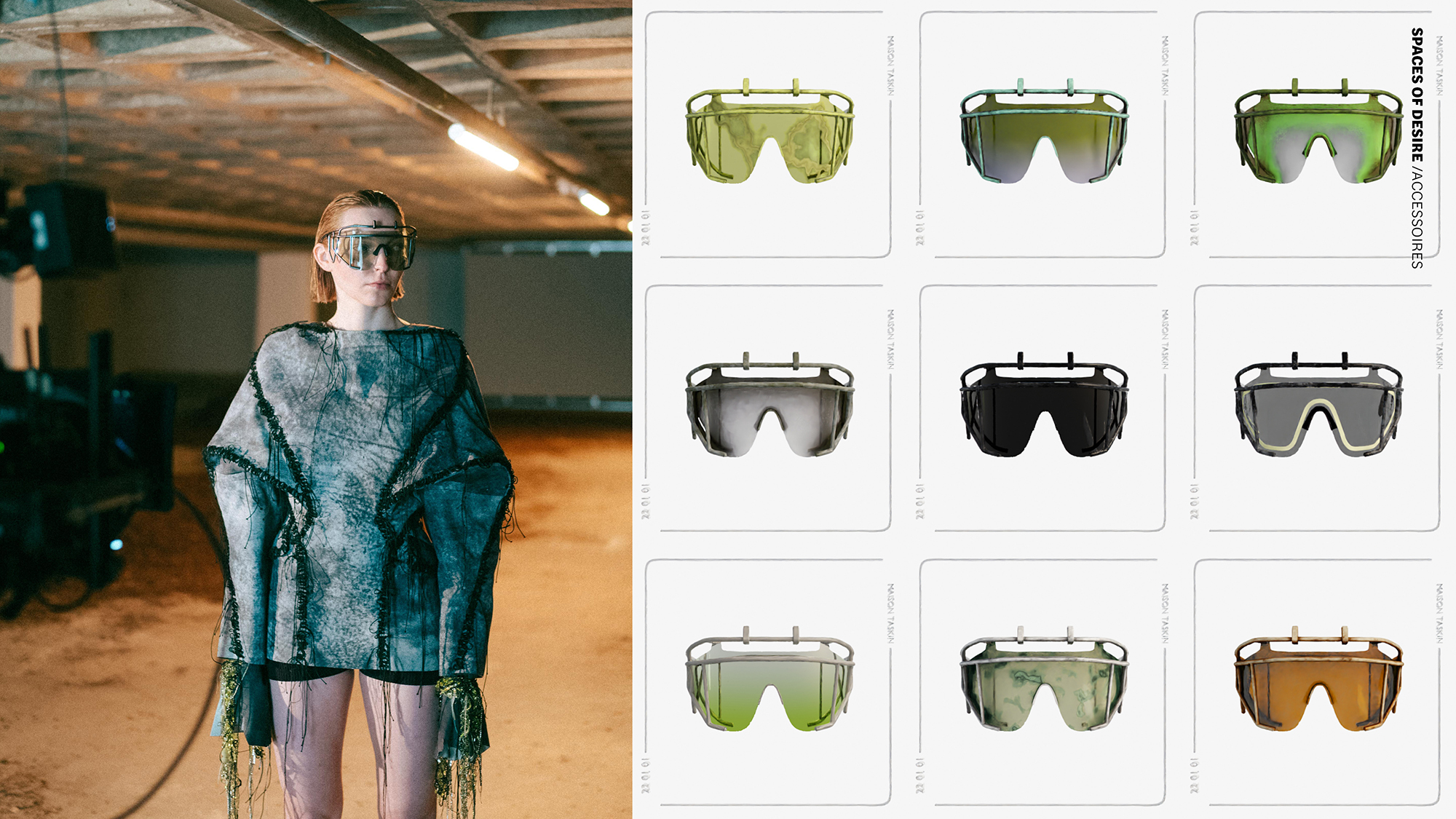 Spaces of Desire - Kollektion
Design: Taskin Goec
Fotograf: Jen Krause
Models: Liv, Ajsa
Hair & Make Up: Kristin Roes


Alle Rechte vorbehalten Taskin Goec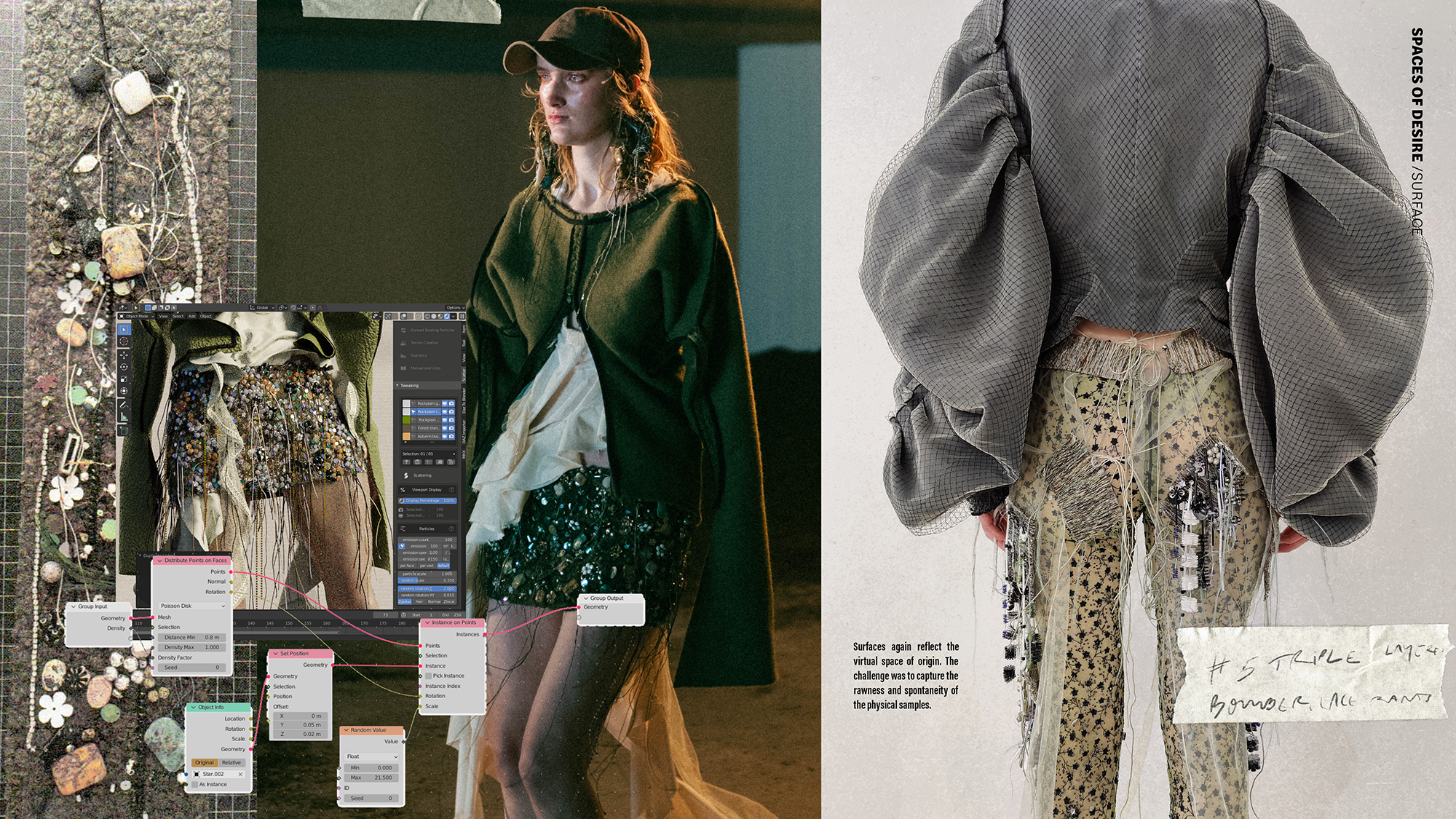 Spaces of Desire - Kollektion
Design: Taskin Goec
Fotograf: Jen Krause
Models: Liv, Ajsa
Hair & Make Up: Kristin Roes

Alle Rechte vorbehalten Taskin Goec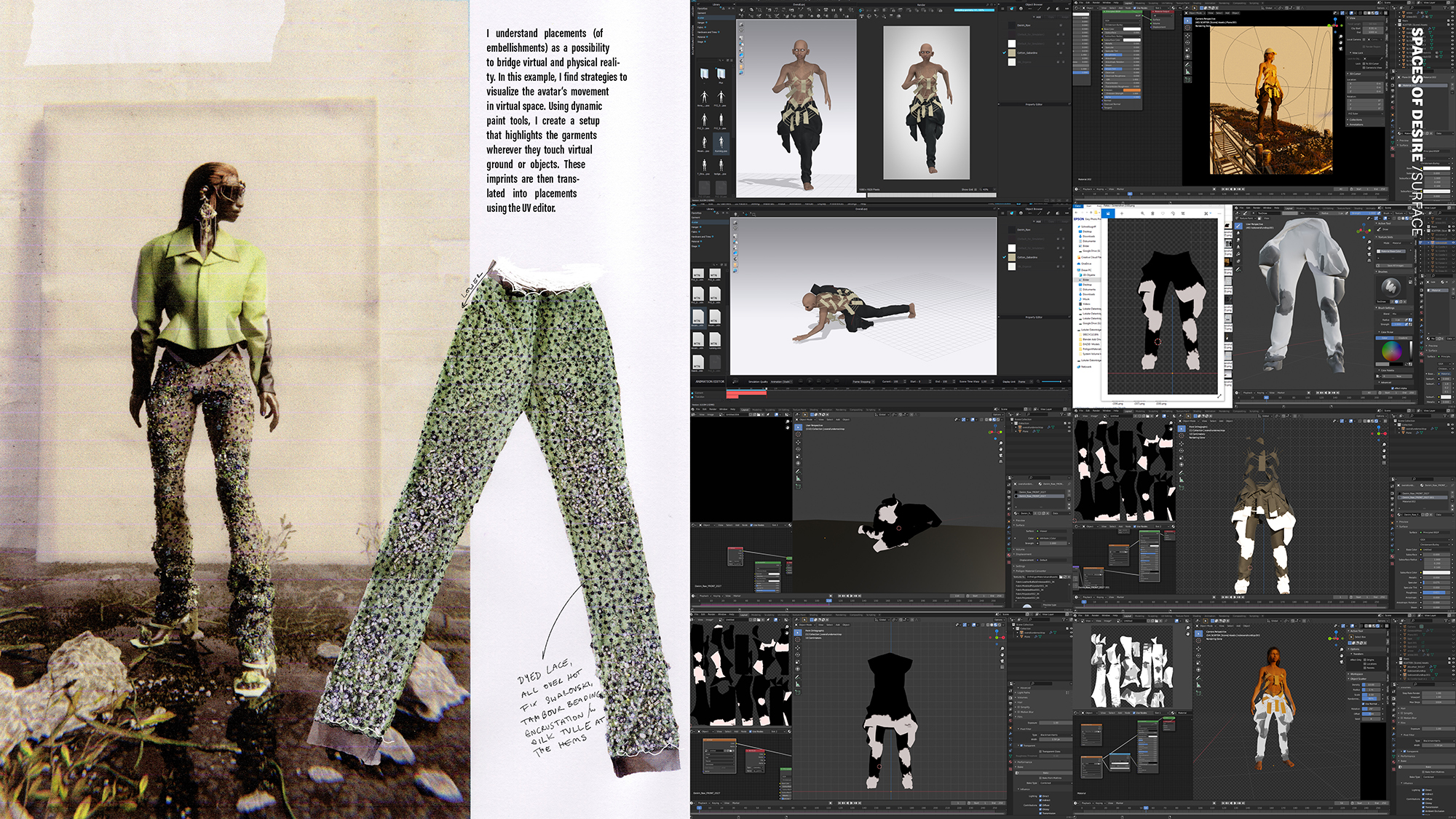 Spaces of Desire - Kollektion
Design: Taskin Goec

Alle Rechte vorbehalten Taskin Goec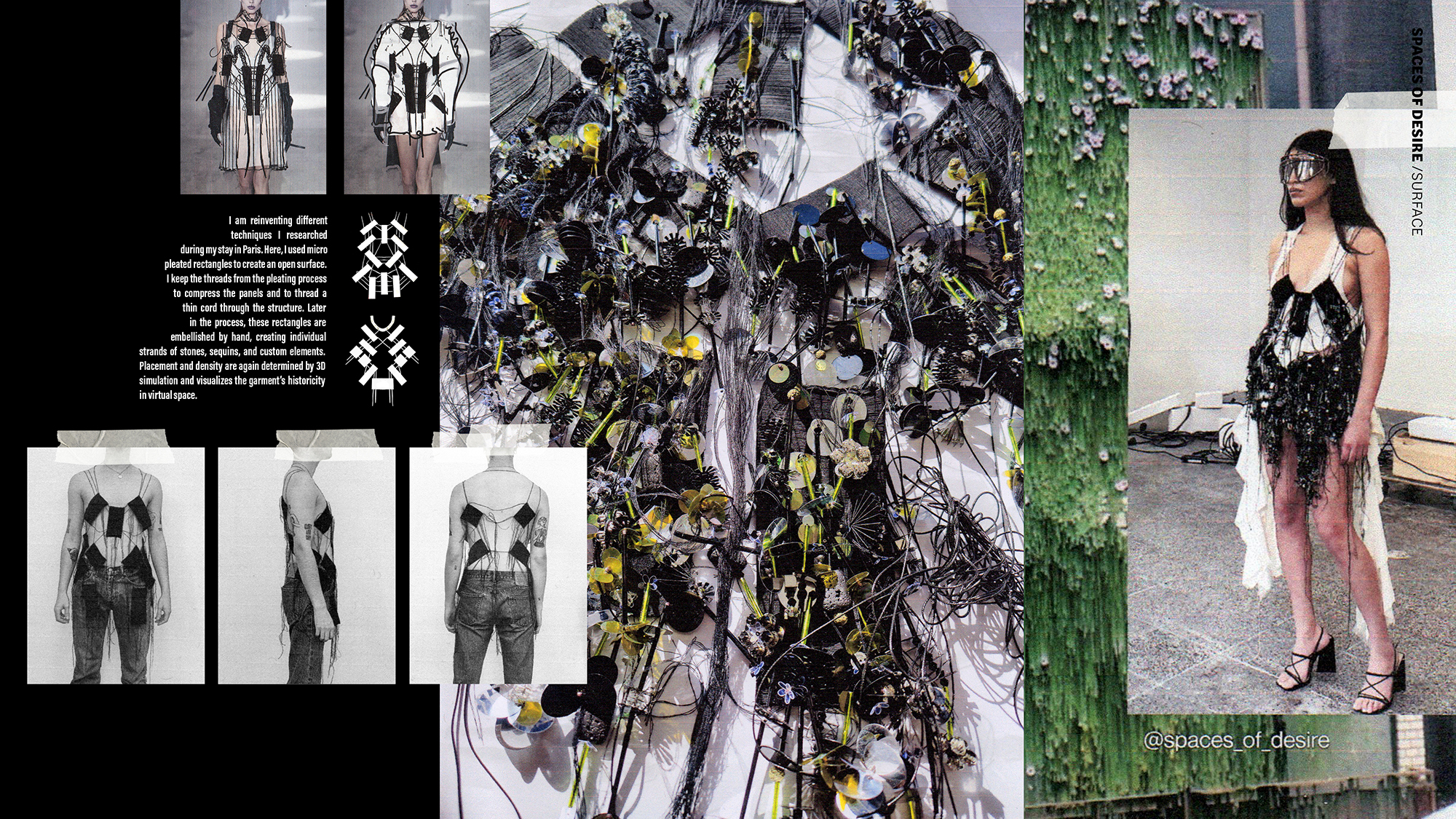 Spaces of Desire - Kollektion
Design: Taskin Goec
Fotograf: Jen Krause
Models: Liv, Ajsa
Hair & Make Up: Kristin Roes

Alle Rechte vorbehalten Taskin Goec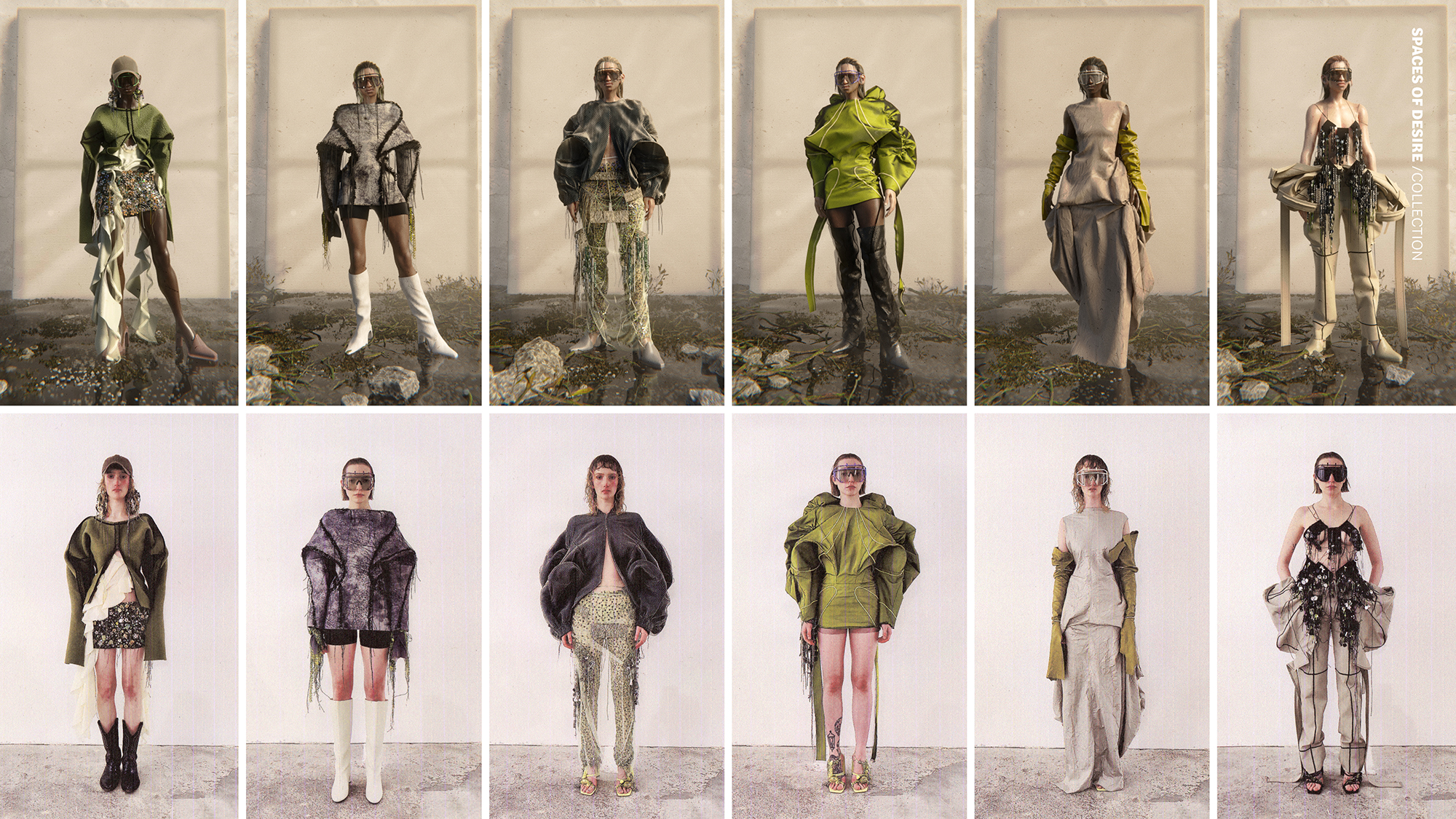 Spaces of Desire - Kollektion
Design: Taskin Goec
Fotograf: Jen Krause
Models: Liv, Ajsa
Hair & Make Up: Kristin Roes


Alle Rechte vorbehalten Taskin Goec
Spaces of Desire - Kollektion
Design: Taskin Goec Fotograf*in: Jen Krause Models: Liv, Ajsa, Hair & Make Up: Kristin Roes
Alle Rechte vorbehalten Taskin Goec