Wintersemester 2021/2022, BA/MA Produkt-Design
Bubble+
Explore your new digital world
by Ran Zhang (PD), Alspaslan Inceismail (Computer Science), Sarah Leicher (PD)
While we are surfing the Internet, data is collected about us, from which personalized filter bubbles are created. In order to improve the user experience, they filter out content that is of no interest to us. However, the bubble only allows a limited diversity of opinions and makes it difficult to discover new things on the Internet.
Bubble+ helps the user to modify their filter bubbles for their own benefit with expert bubbles. These influence the existing search history of the user so that selected topics appear immediately without having to make many search queries. In addition, the expert bubbles contain extra information such as most viewed pages, videos or articles to make learning and pursuing interests more effective. Because everybody is an expert on something, we can collectively feed the expert bubbles with elements of our own filter bubbles.
Topics and expert bubbles can be found in the bubble bank of the browser add-on. Once an expert bubble has been chosen, it will be inserted into the analog object as a physical ball. In the following three weeks, user behavior will be analyzed by the add-on and the fusion process will be displayed in the object in real time. The expert and filter bubbles merge permanently only if the user clicks regularly on the newly suggested results. Otherwise, the bubbles will repel each other again - the expert bubble will be ejected.
Project category
Semester Project
Project subjects
BA/MA Produkt-Design

Bitte Lizenz eintragen!
Konzept Video

Alle Rechte vorbehalten Sarah Leicher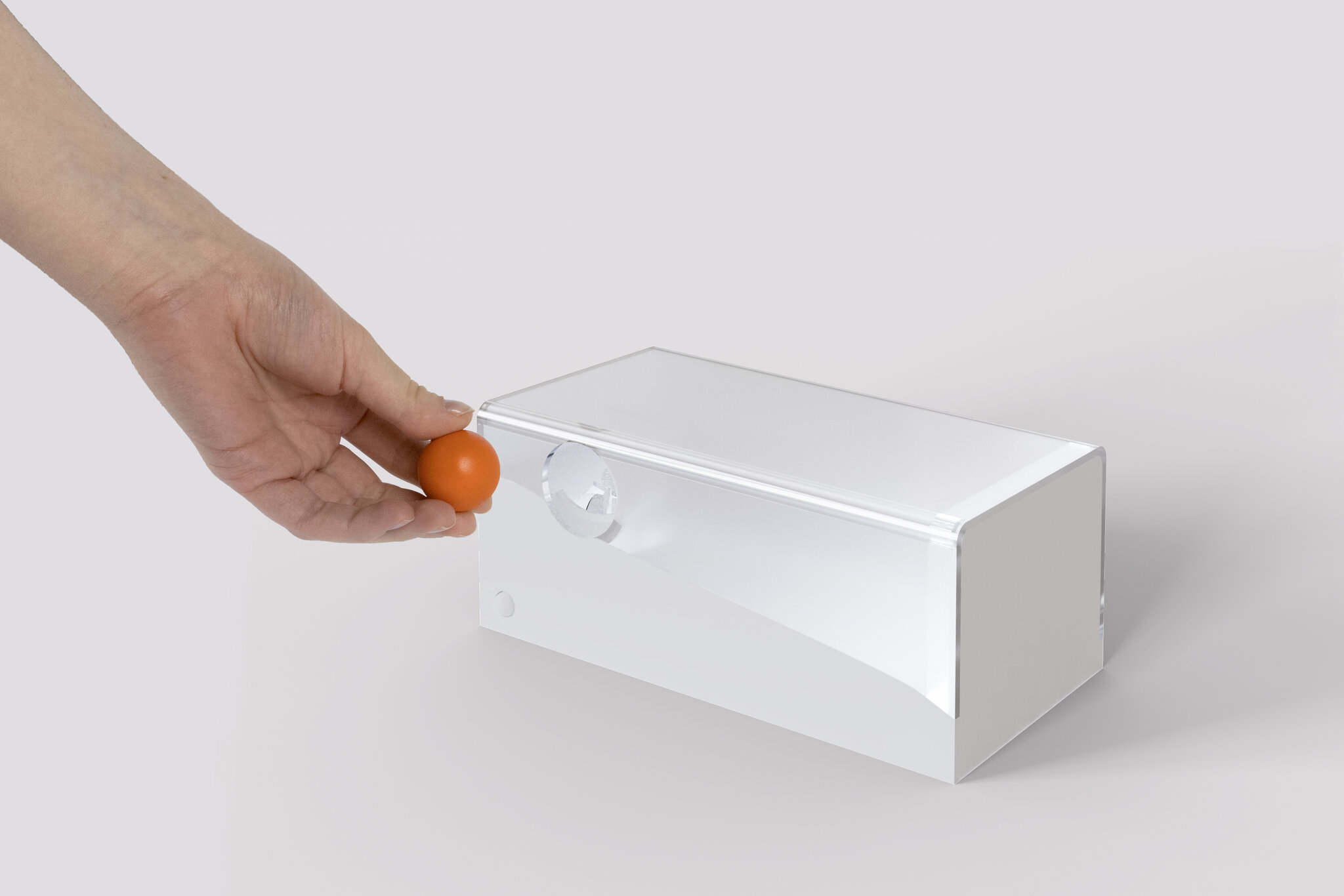 Picture 2

Alle Rechte vorbehalten Ran Zhang
Picture 3

Alle Rechte vorbehalten Ran Zhang
Blending Process

Alle Rechte vorbehalten