Wintersemester 2020/2021, BA/MA Produkt-Design eLab
Wair
'Feeling what you're breathing.'
How can we transform invisible data into virtual textures we can perceive?
There is a lot of data in our lives that is invisible but important to us, and we often access it by using tools to turn it into numbers or words. But could we interpret this data as surface textures? We can sense the information we want directly with our skin, no longer relying on cold numbers, but on our sense of touch.
Air quality was selected as an example for the implementation of this principle. Air quality is not visible, not touchable, not smellable. It is difficult for us to perceive it directly under normal circumstances. However, air quality directly impacts our health. Air pollution is harmful both psychologically (e.g., tiredness, difficulty concentrating) and physically (e.g., respiratory illnesses, headaches). Indoors or outdoors, air pollution varies from block to block, hour to hour. Air quality is like the texture of air: if only we could find a way to 'feel' it?
Experiments in Sprint 3 provided the groundwork for turning these 'textures' into vibration patterns. The intensity of the vibration varies as graphic patterns are read, for example by the size of the overlap between two shapes, or in the case of the final prototype, by the steepness of a curve.
The outcome is a wearable air quality monitor called 'Wair'. It feels the air quality in real time like a new sense. The air quality is set to different levels, such as fresh air, low pollution, and high pollution, and this data is translated into different curves. These curves are then translated into ripple-like vibrations felt by the user. The worse the air quality, the greater the curvature and the stronger the vibration.
When the air is fresh, the user feels a low frequency, slight vibration, which is a reminder to the user that this is a safe state. When the air quality gradually becomes worse, the vibration becomes more intense and high frequency. For testing, I used a marker to pollute the air as it evaporates alcohol and the prototype works well. Wair can work like a skin patch or can be implanted into other wearables such as wristbands, masks and so on.
Project category
Semester Project
Project subjects
BA/MA Produkt-Design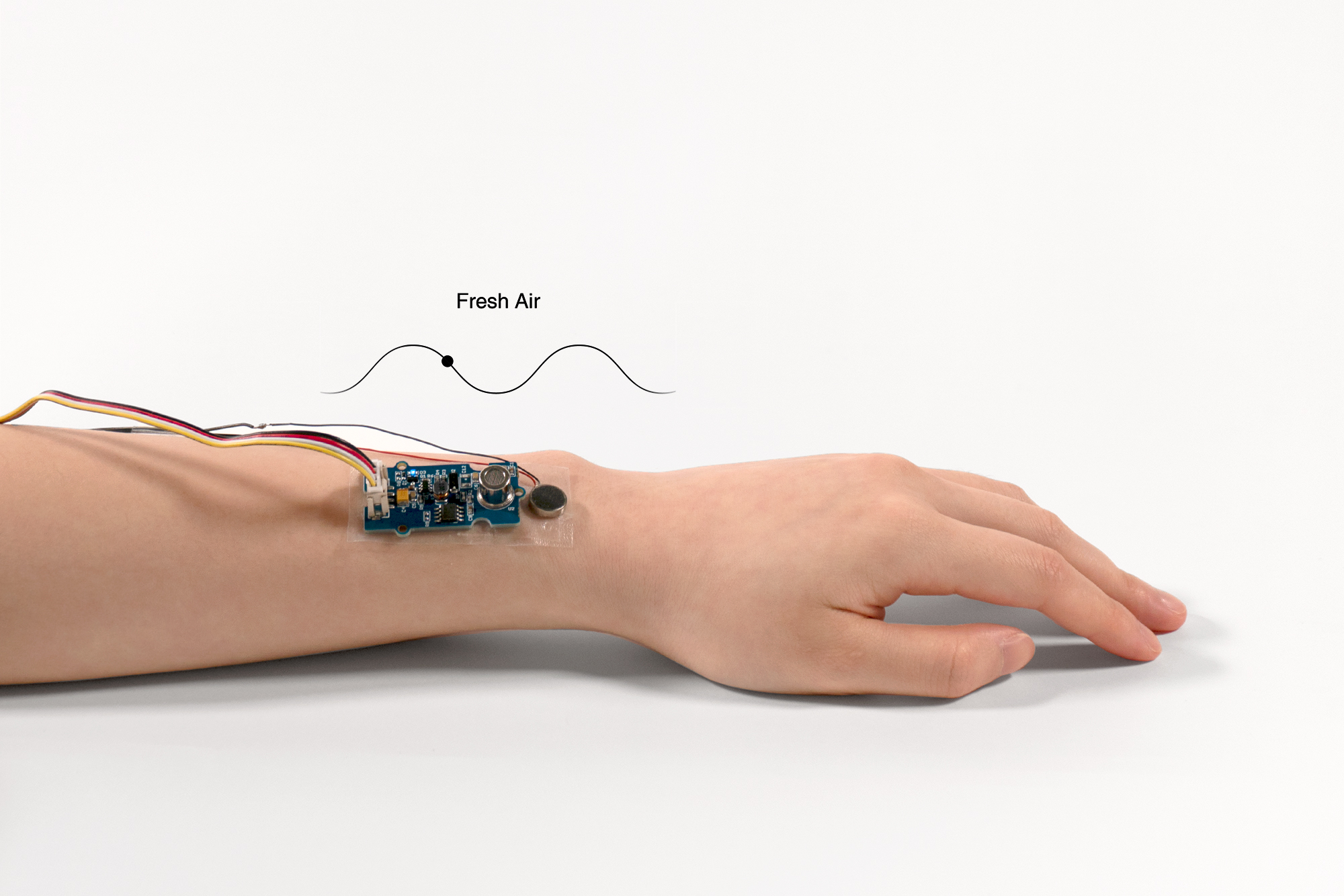 Wair

Alle Rechte vorbehalten Ran Zhang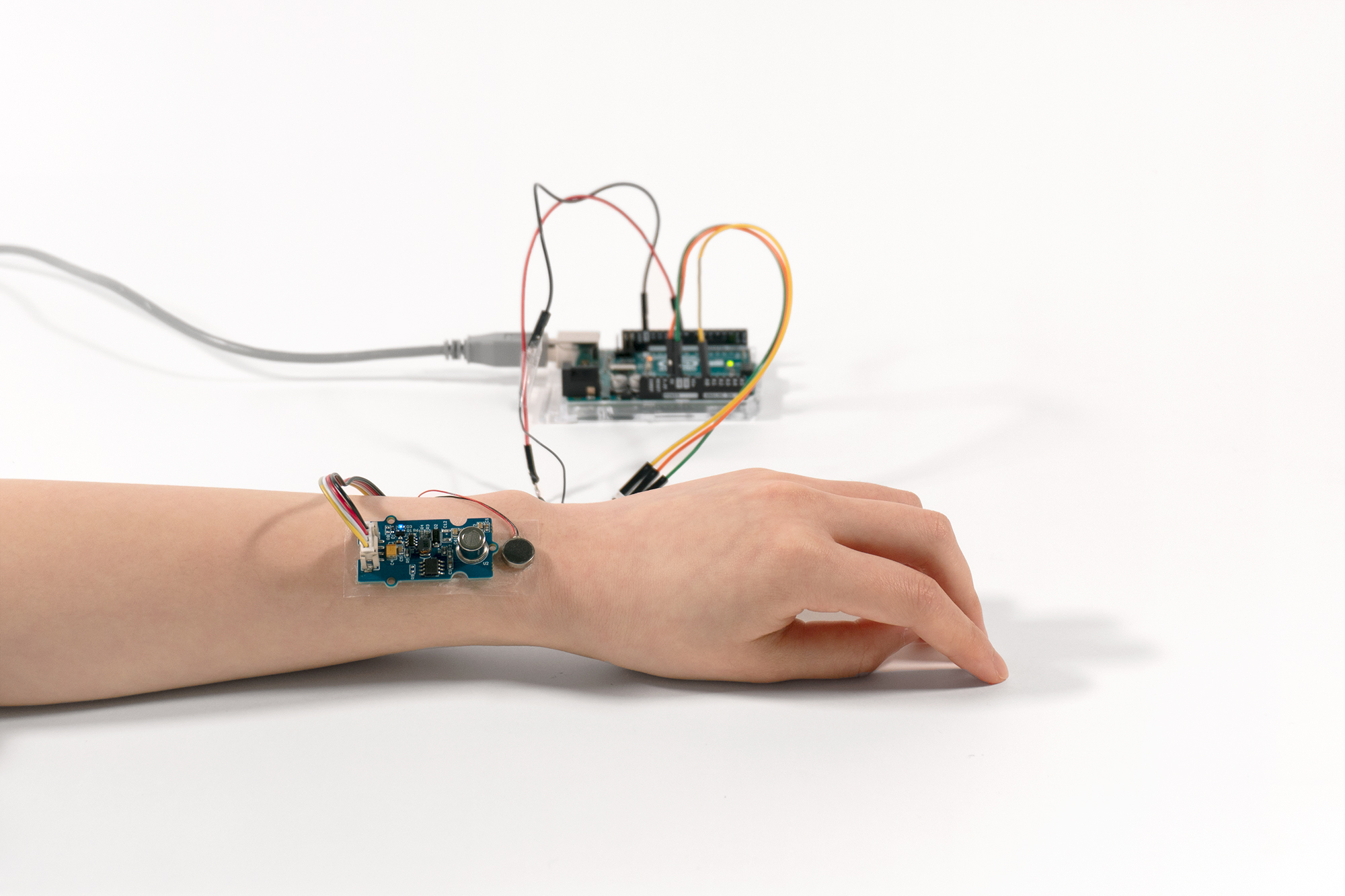 Wair

Alle Rechte vorbehalten Ran Zhang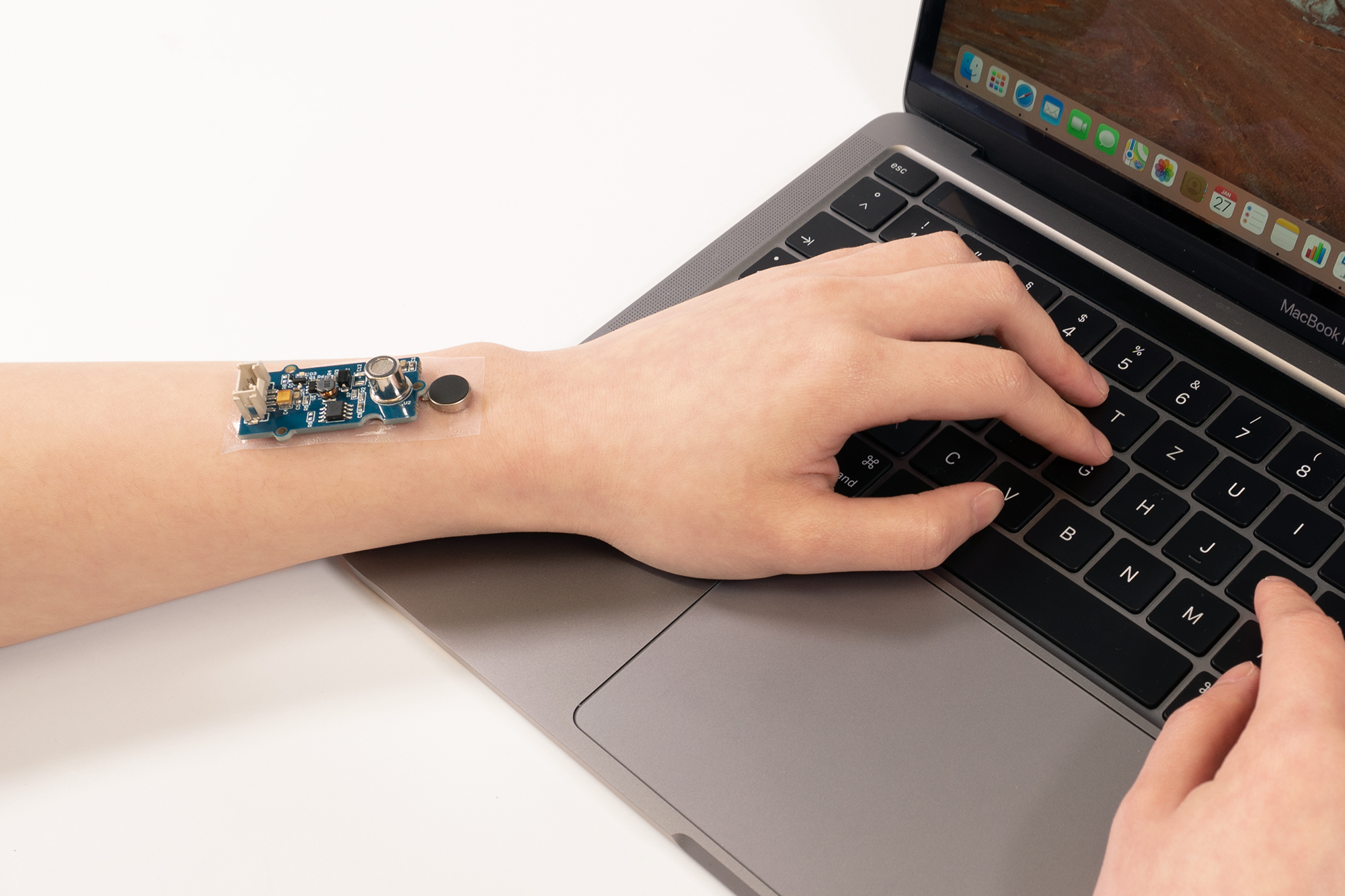 Wair

Alle Rechte vorbehalten Ran Zhang
Wair_video

Alle Rechte vorbehalten Ran Zhang