Wintersemester 2019/2020, BA/MA Mode-Design Mode_Startseite
A Rather Complex Situation / BA / WS19/20 / Greta Linkogel
"Starting point of my final collection is the theme of my last project " Imitation of Luxury and Identity" . Within it I dealt with a vulgar and superficial concept of luxury, which is characterized by branding and a generally striking symbolic language.
In the course of researching for my bachelor collection, I found out that the point of performance is particularly exciting for me, because it is about constructing a social character with the clothes and playing it, but embedded in the luxury theme.
The collection deals more with the veiling and disguising of the body than with its vulgar display. Nevertheless, influences from the original luxury theme remain as well as abstract monogram prints and influences from sportswear.
It is about the construction of worlds of their own in which women performatively emphasize their humanity, but above all their femininity. They thus become unreal beings in their own dream world and resemble robots. Their clothing functions as armor and offers protection.
Therefore I work mainly with materials that have an unnatural and metallic surface. The colours are subdued as if you would see them through a veil.
It is supposed to be a new way to stage and deconstruct luxury. The outfits are a protective shield, an armor behind which the actual person is hiding. It is a publicly consumed luxury that attracts attention and at the same time offers protection and privacy behind the protective cover."
photos: Greta Linkogel
model: Carlotta Schulz
Project category
Project subjects
BA/MA Mode-Design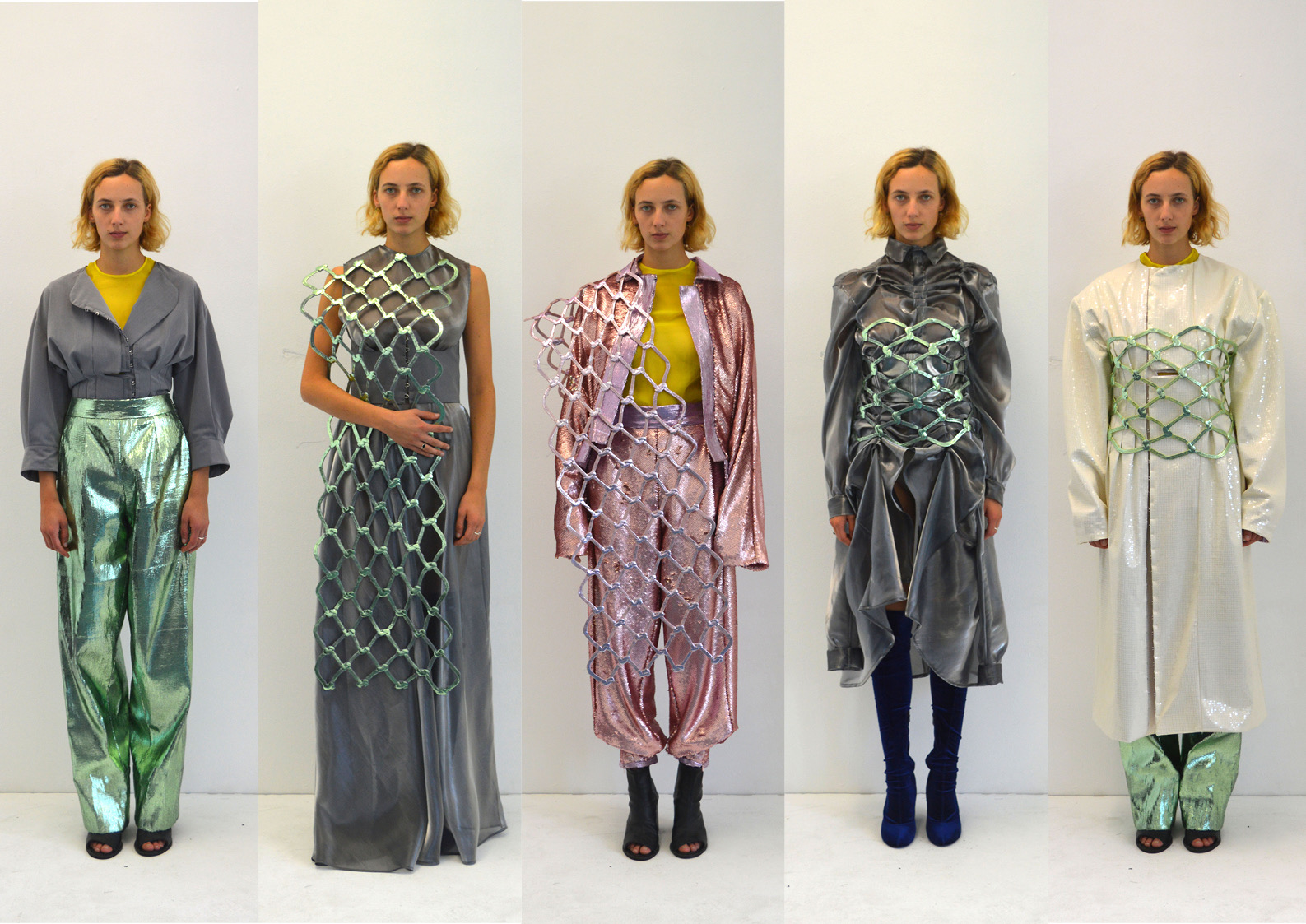 A Rather Complex Situation

Alle Rechte vorbehalten Greta Linkogel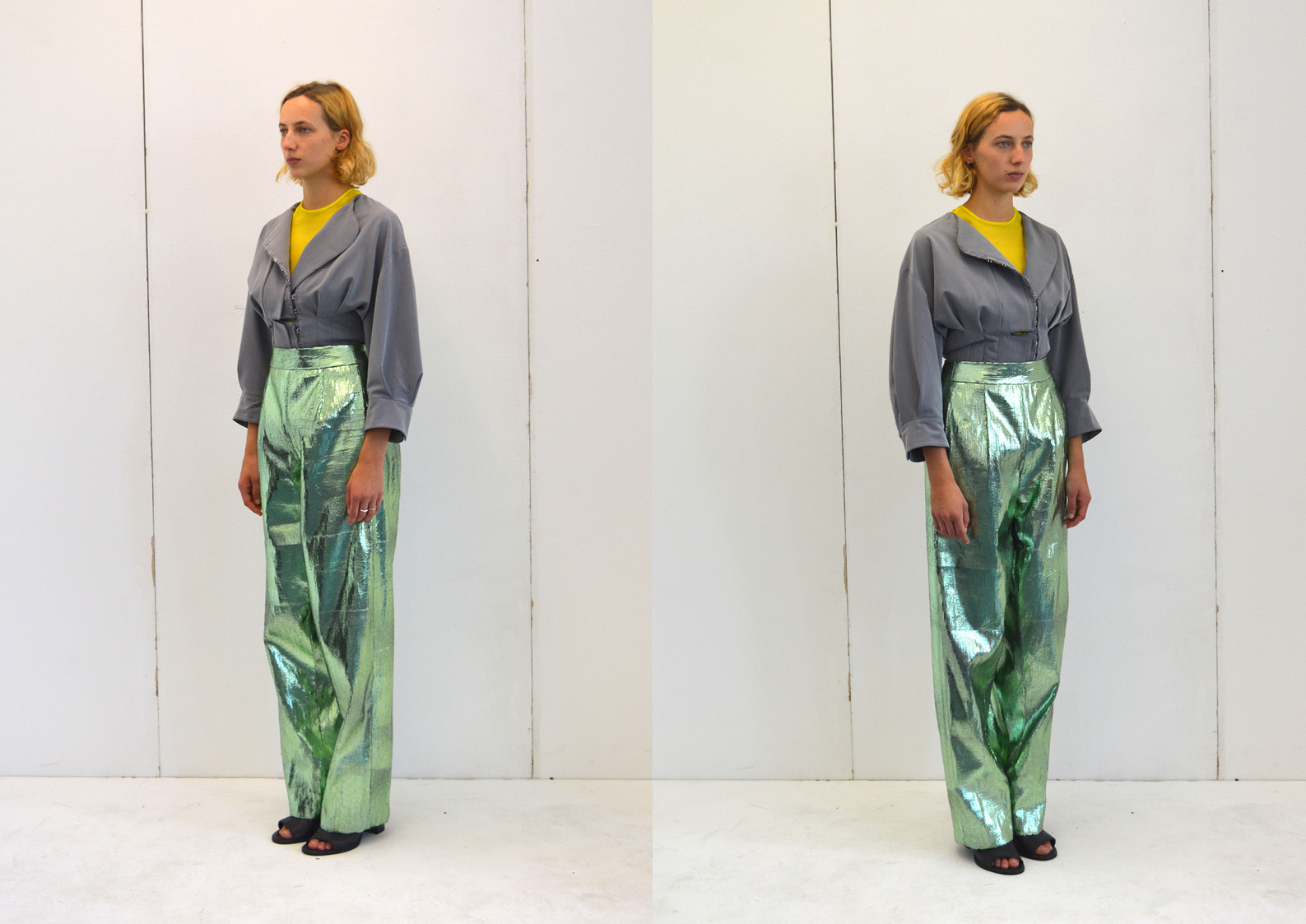 A Rather Complex Situation

Alle Rechte vorbehalten Greta Linkogel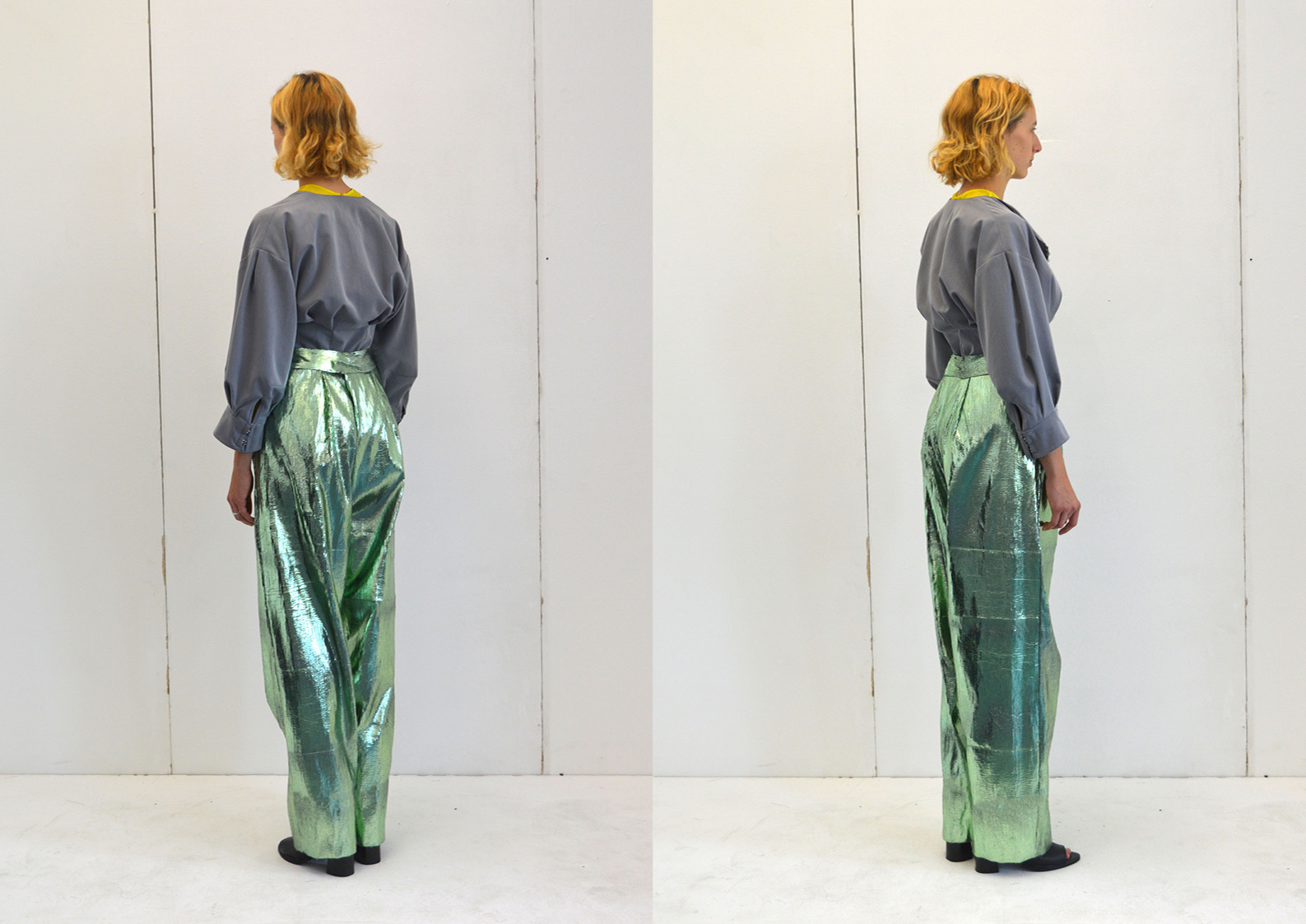 A Rather Complex Situation

Alle Rechte vorbehalten Greta Linkogel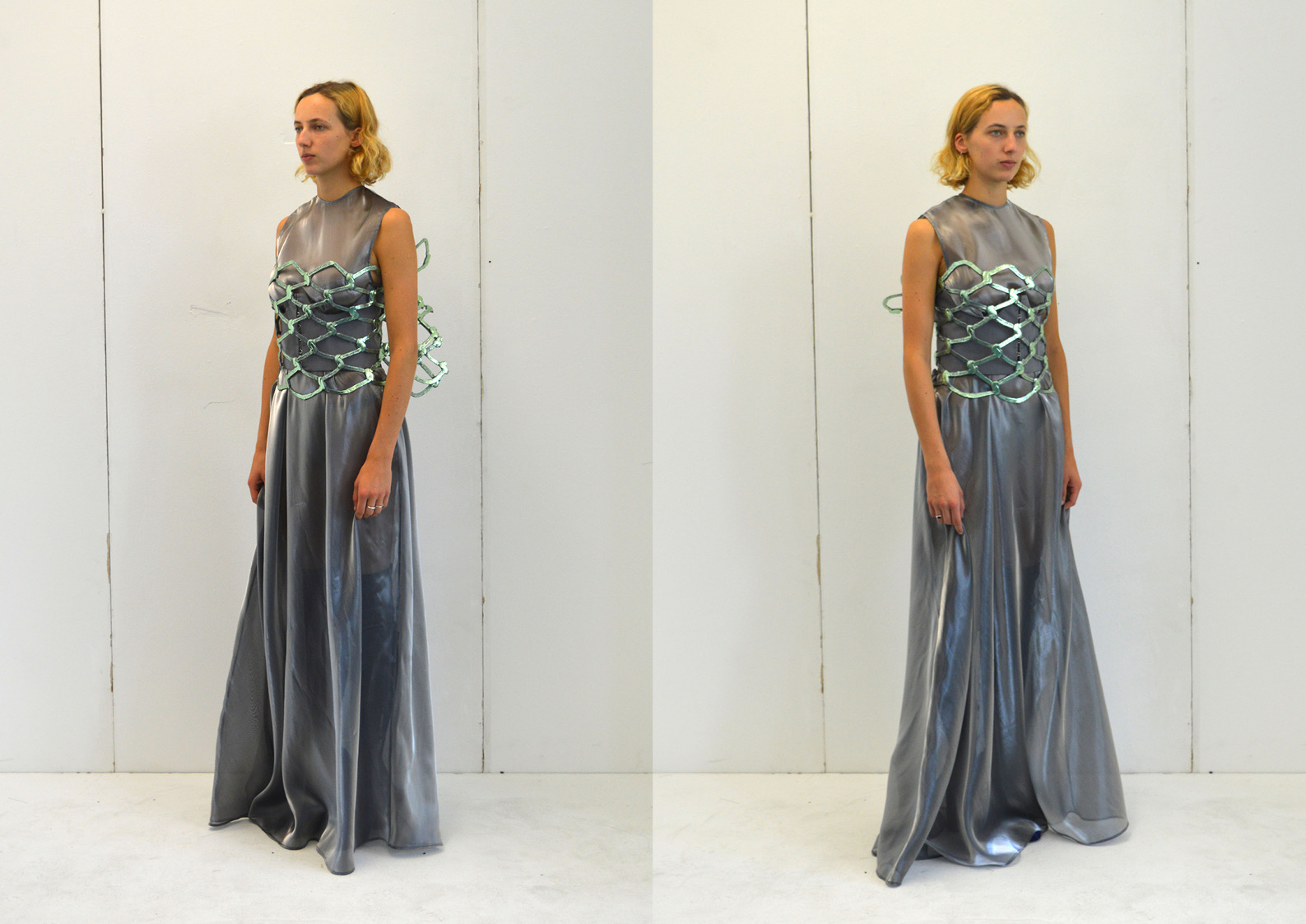 A Rather Complex Situation

Alle Rechte vorbehalten Greta Linkogel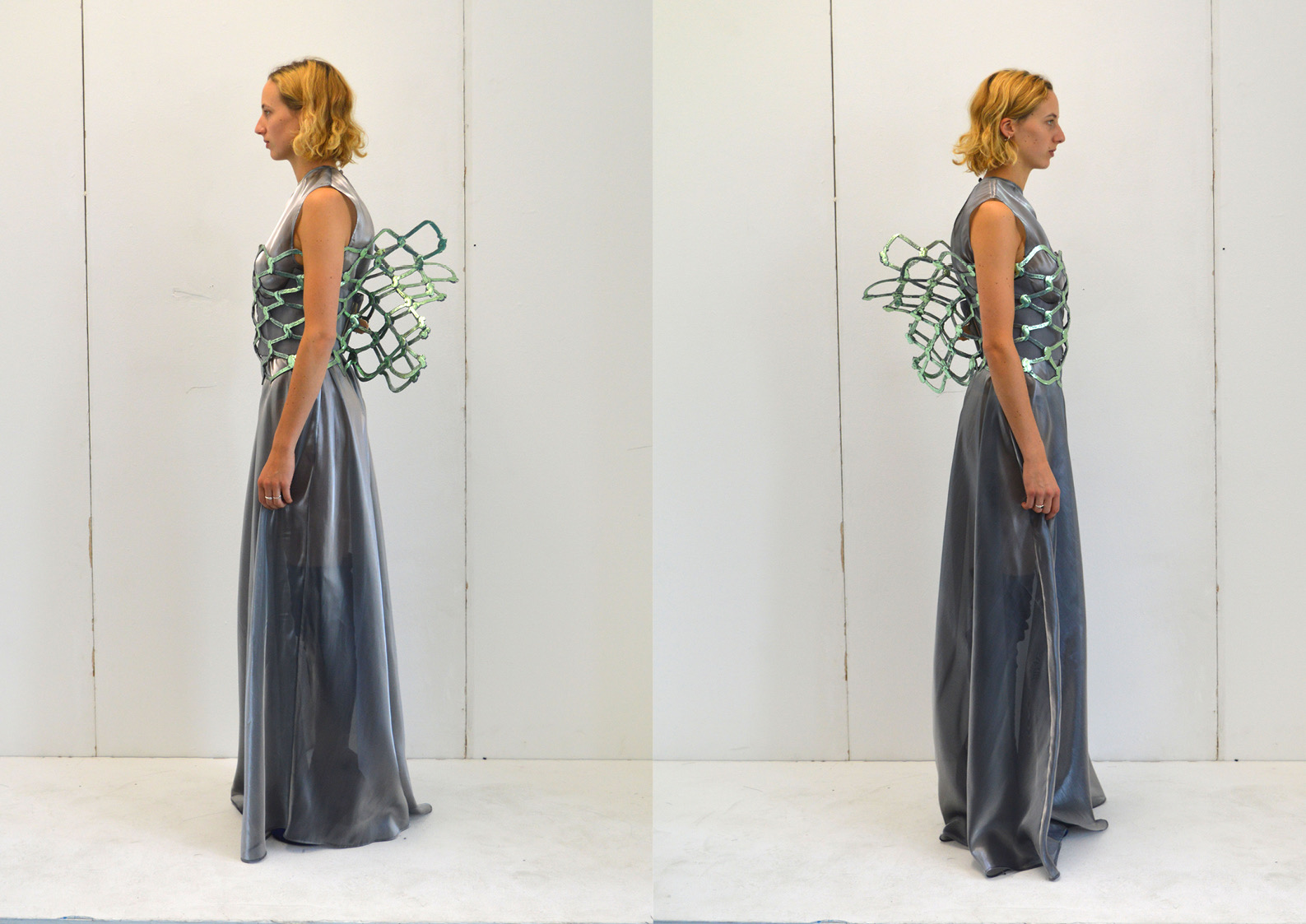 A Rather Complex Situation

Alle Rechte vorbehalten Greta Linkogel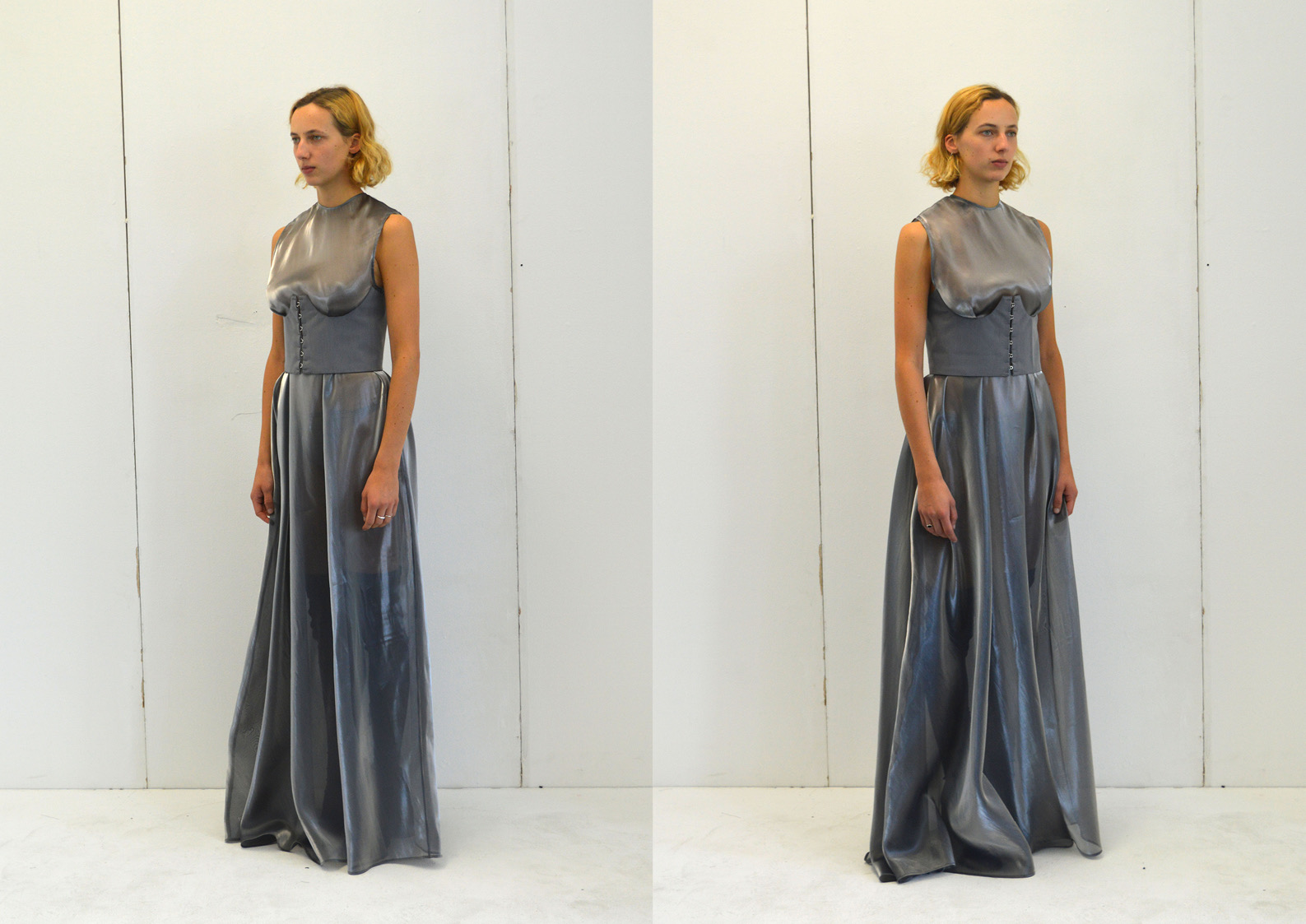 A Rather Complex Situation

Alle Rechte vorbehalten Greta Linkogel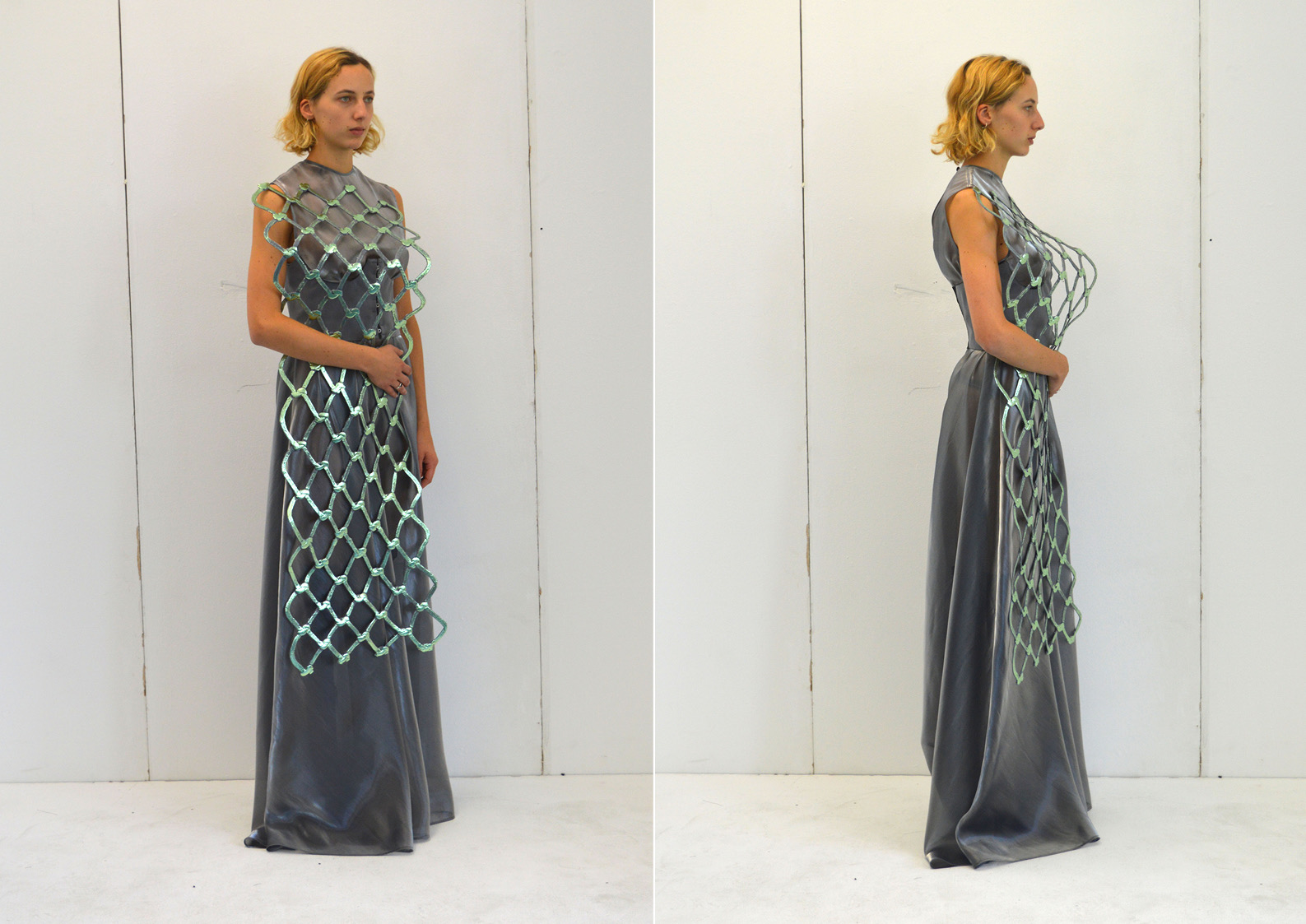 A Rather Complex Situation

Alle Rechte vorbehalten Greta Linkogel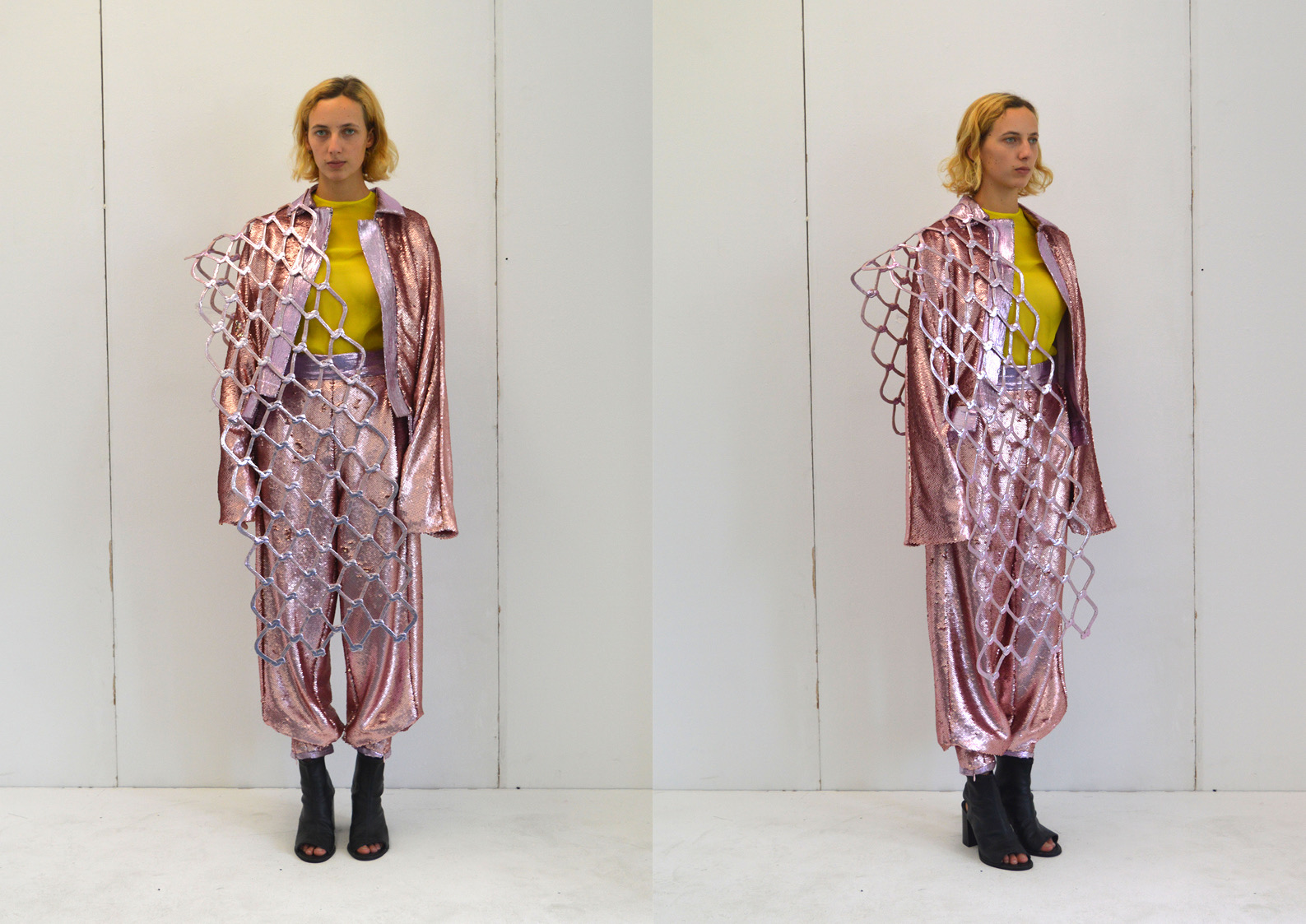 A Rather Complex Situation

Alle Rechte vorbehalten Greta Linkogel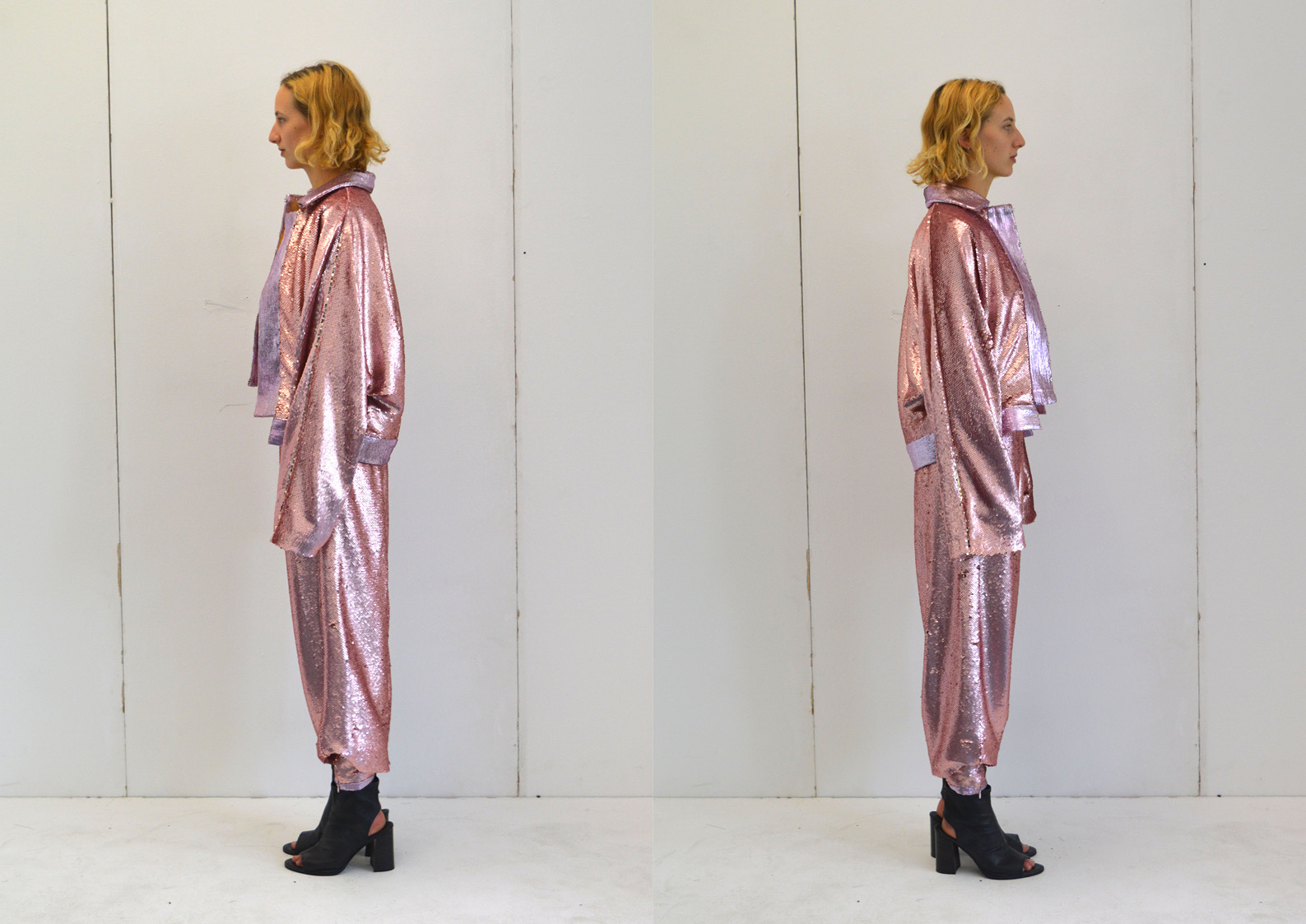 A Rather Complex Situation

Alle Rechte vorbehalten Greta Linkogel
A Rather Complex Situation

Alle Rechte vorbehalten Greta Linkogel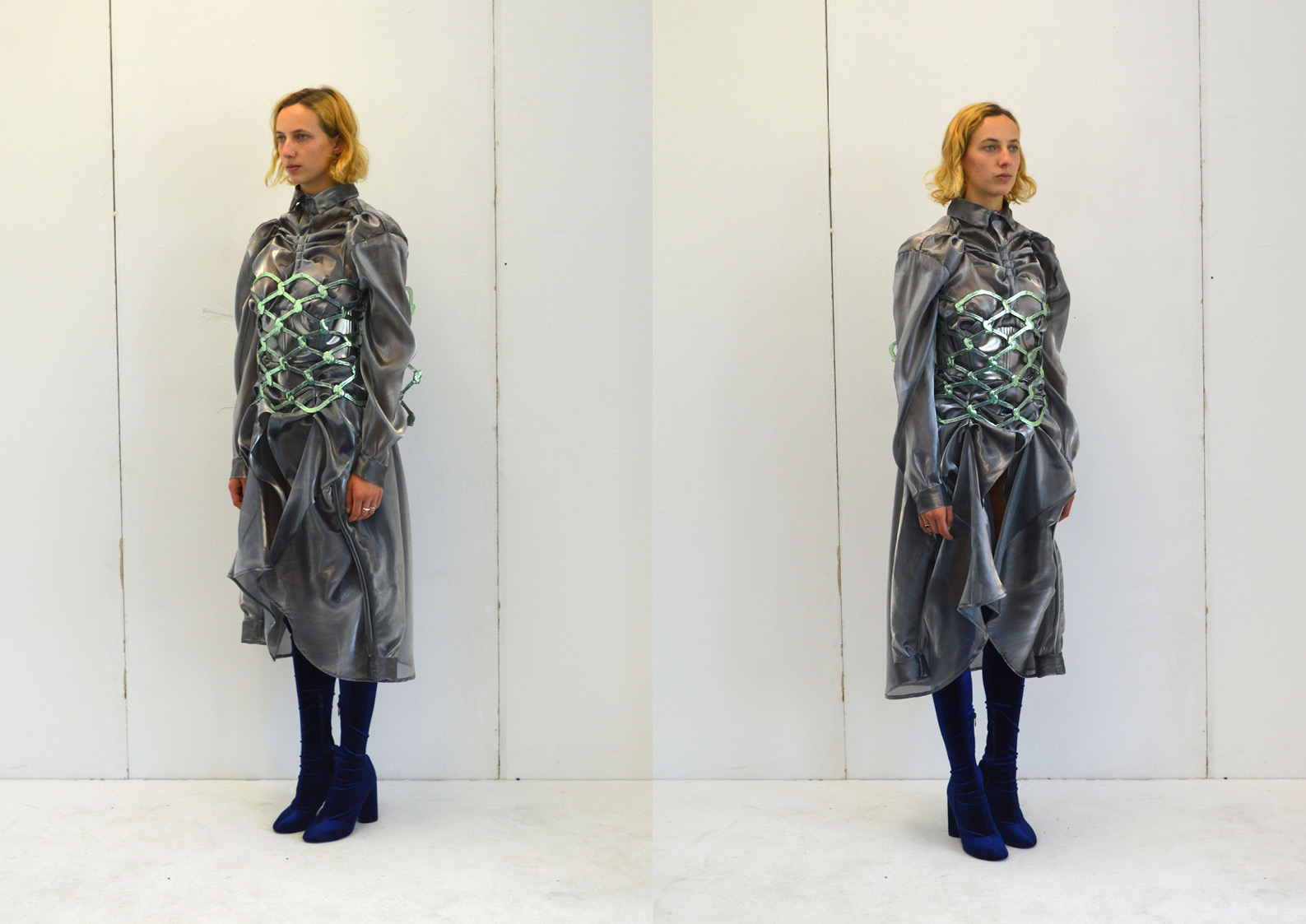 A Rather Complex Situation

Alle Rechte vorbehalten Greta Linkogel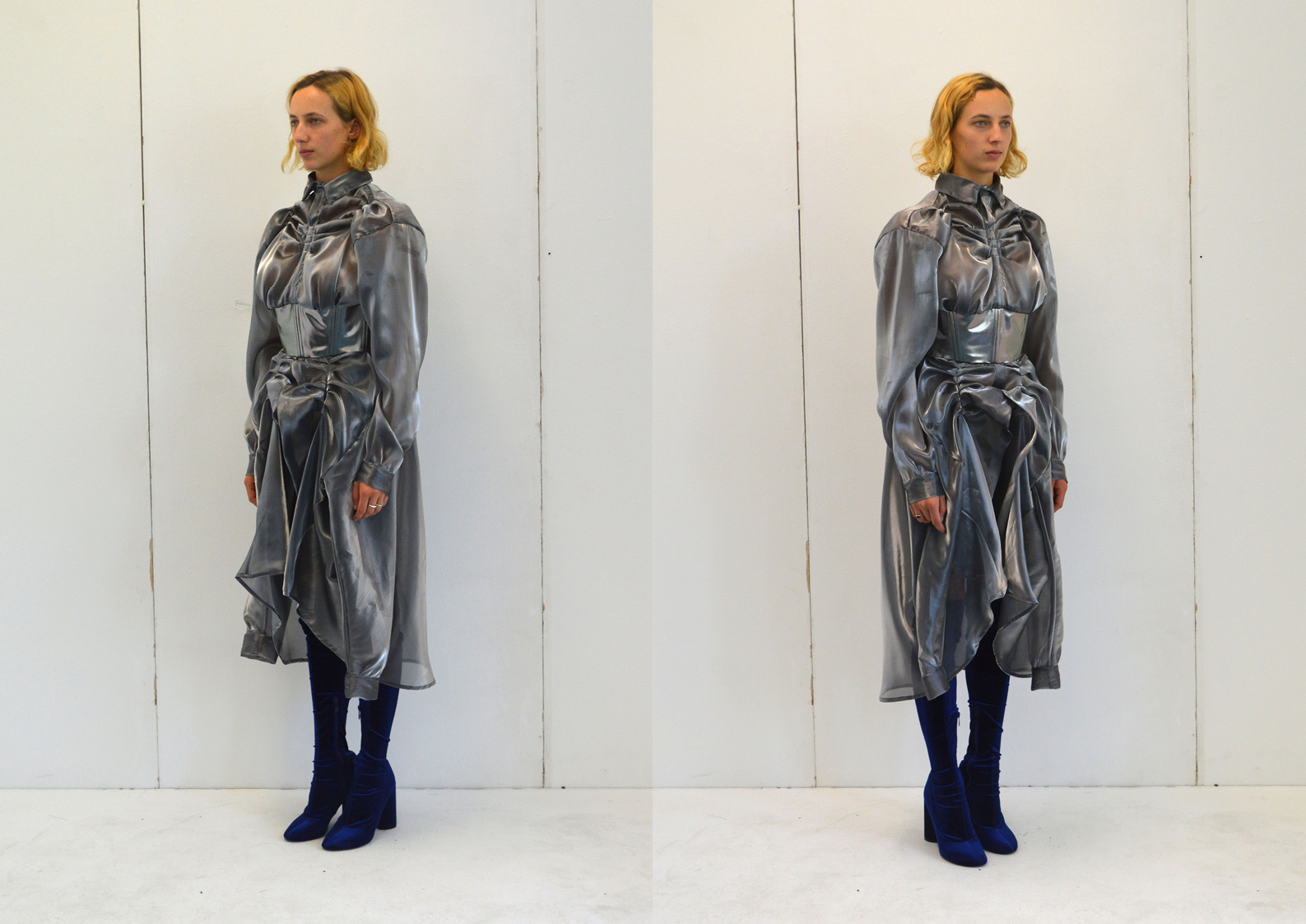 A Rather Complex Situation

Alle Rechte vorbehalten Greta Linkogel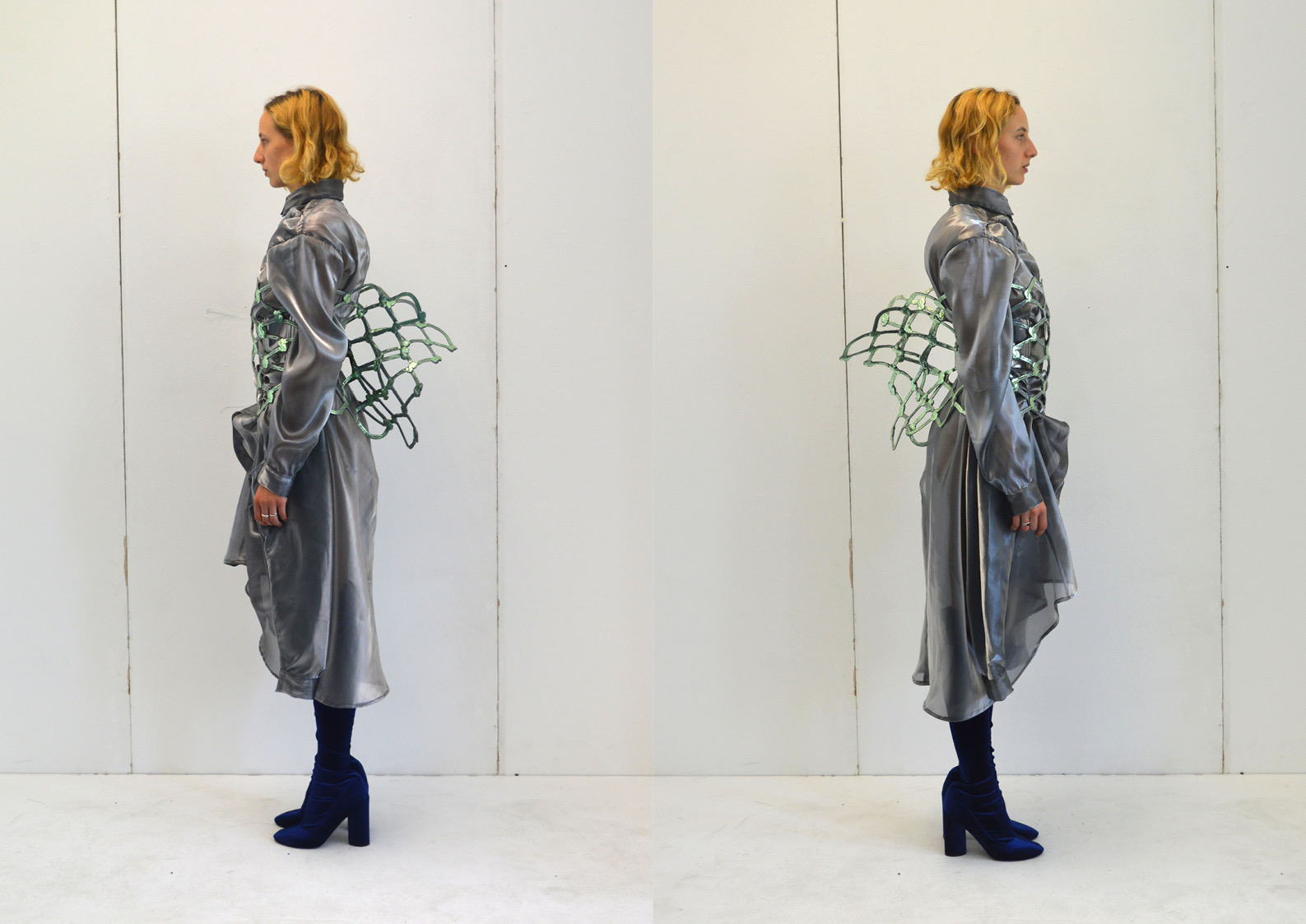 A Rather Complex Situation

Alle Rechte vorbehalten Greta Linkogel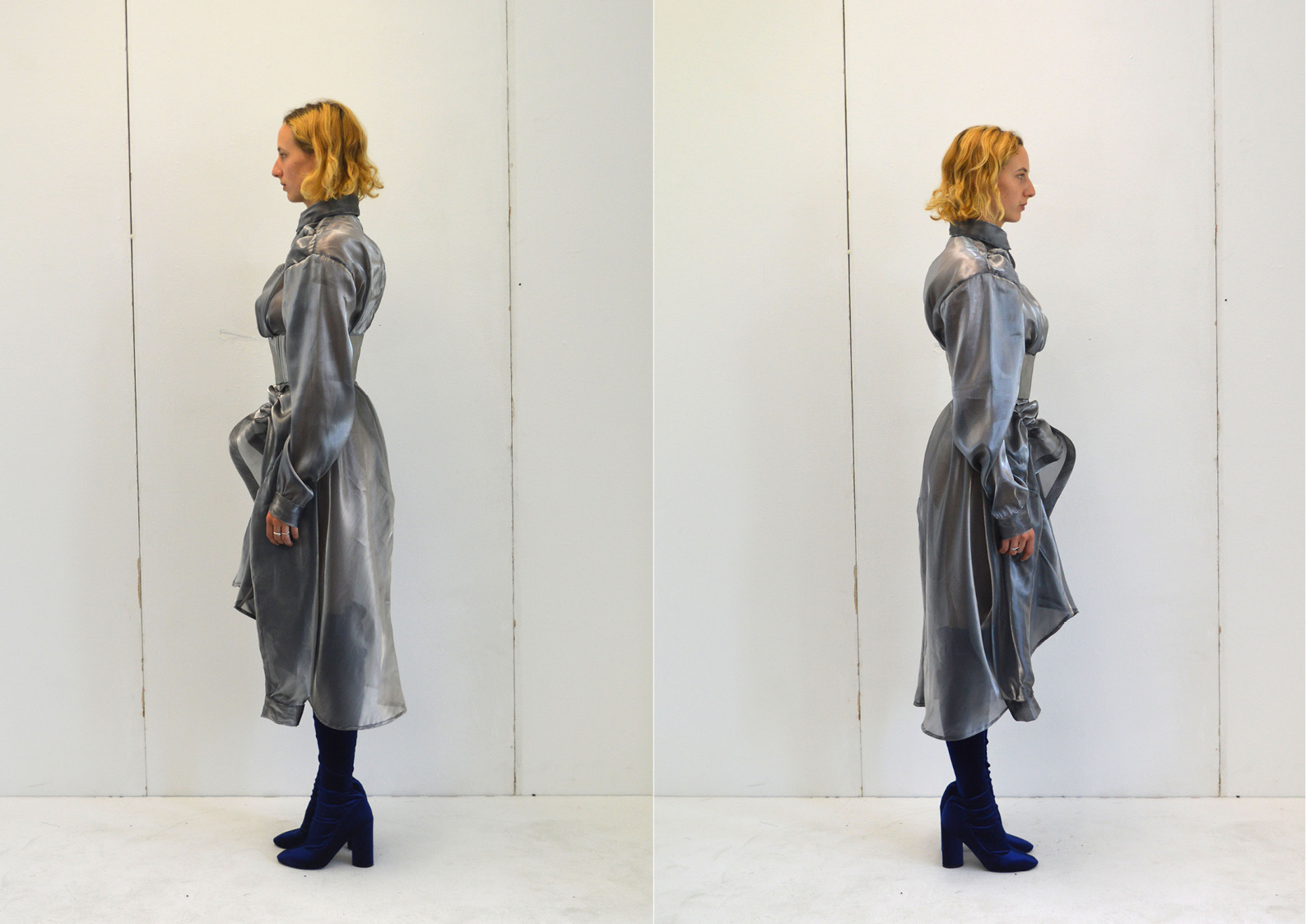 A Rather Complex Situation

Alle Rechte vorbehalten Greta Linkogel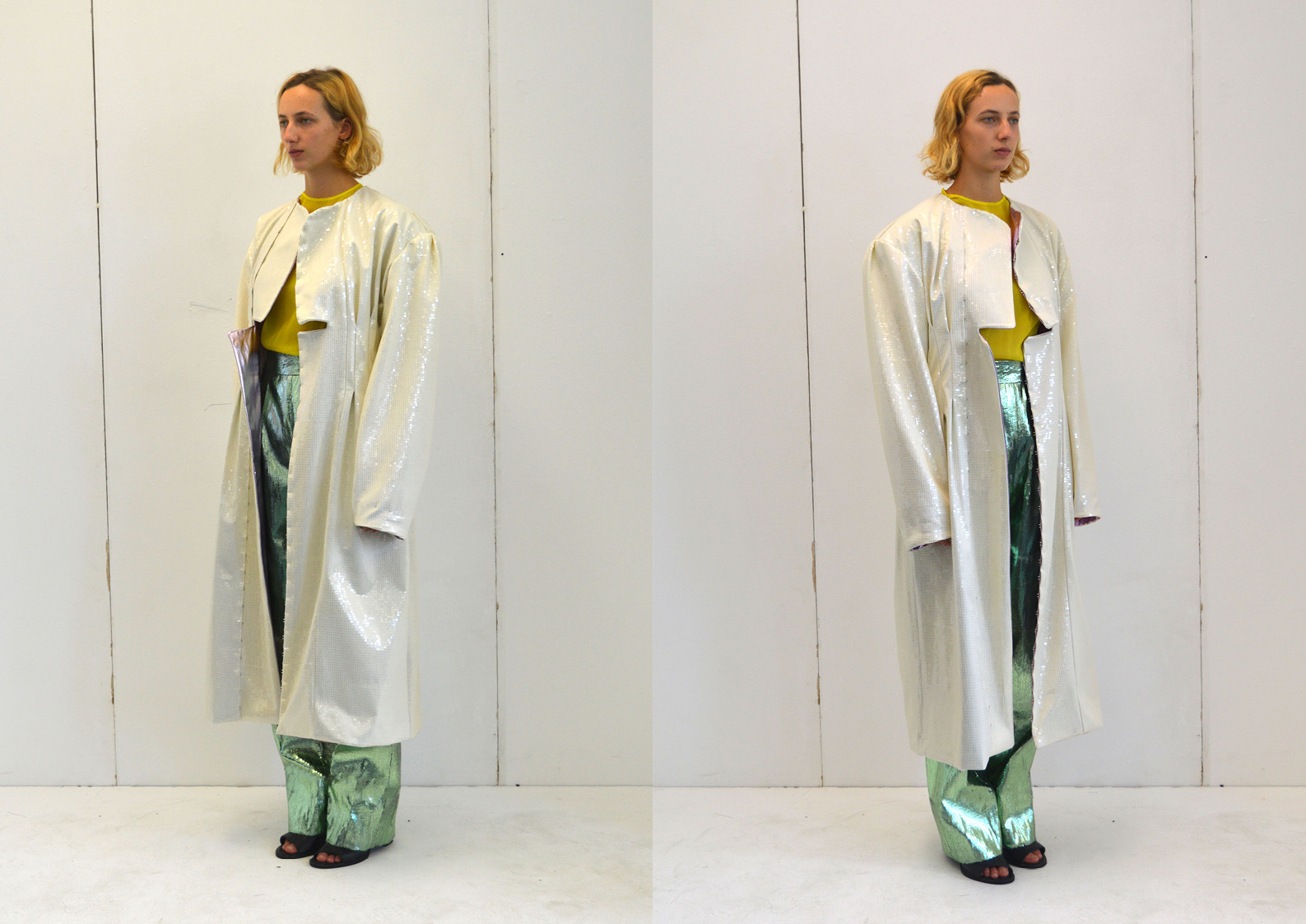 A Rather Complex Situation

Alle Rechte vorbehalten Greta Linkogel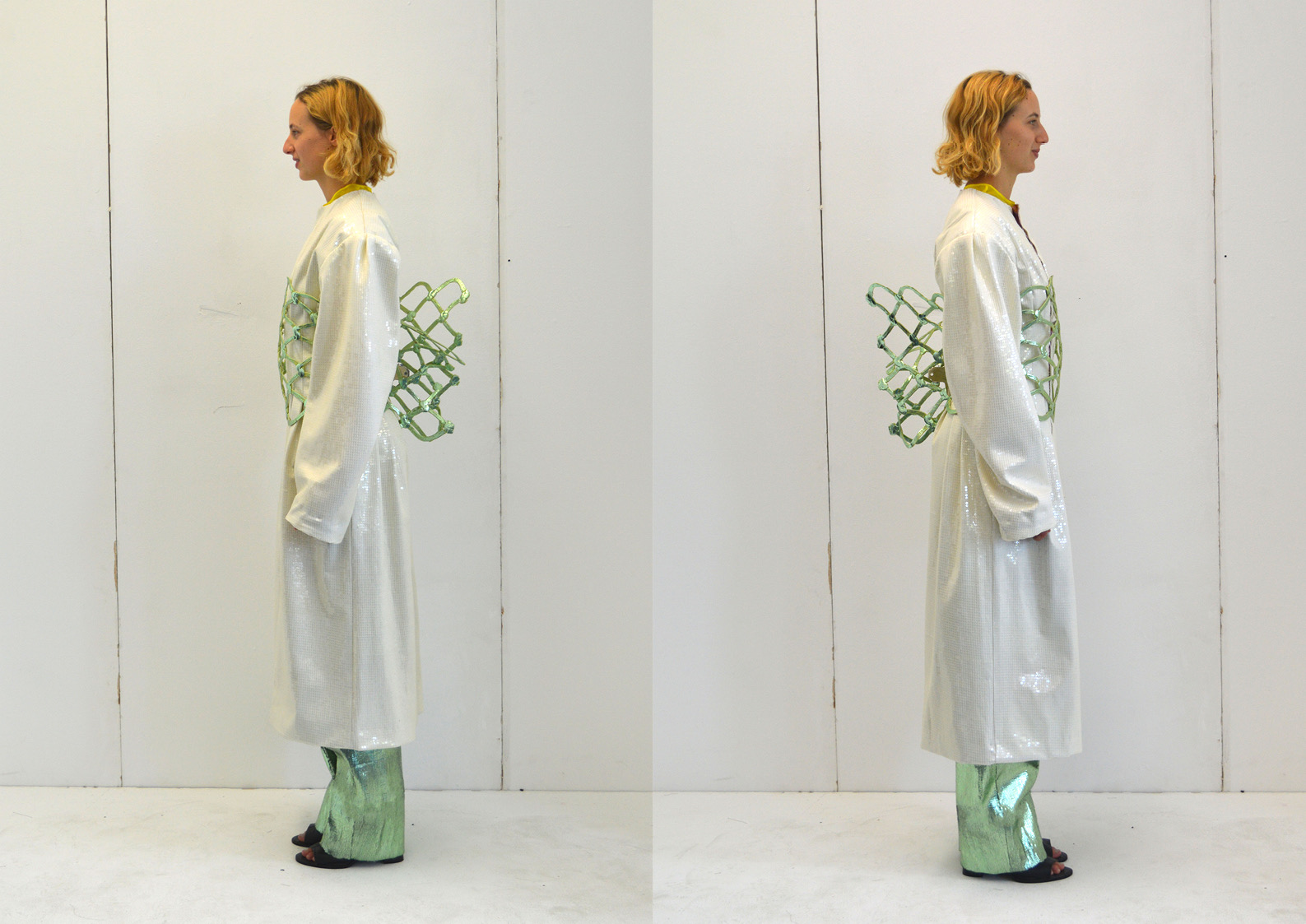 A Rather Complex Situation

Alle Rechte vorbehalten Greta Linkogel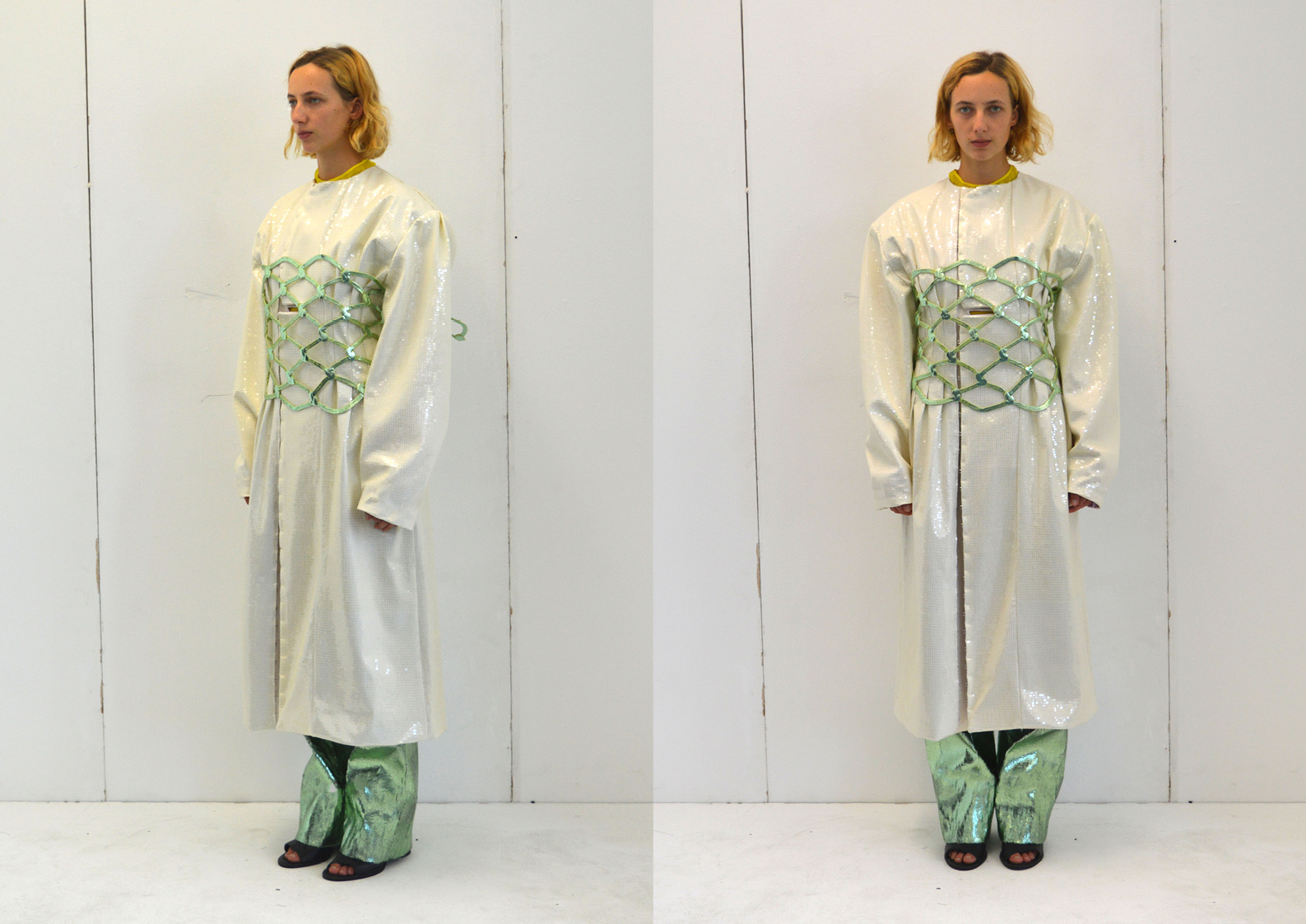 A Rather Complex Situation

Alle Rechte vorbehalten Greta Linkogel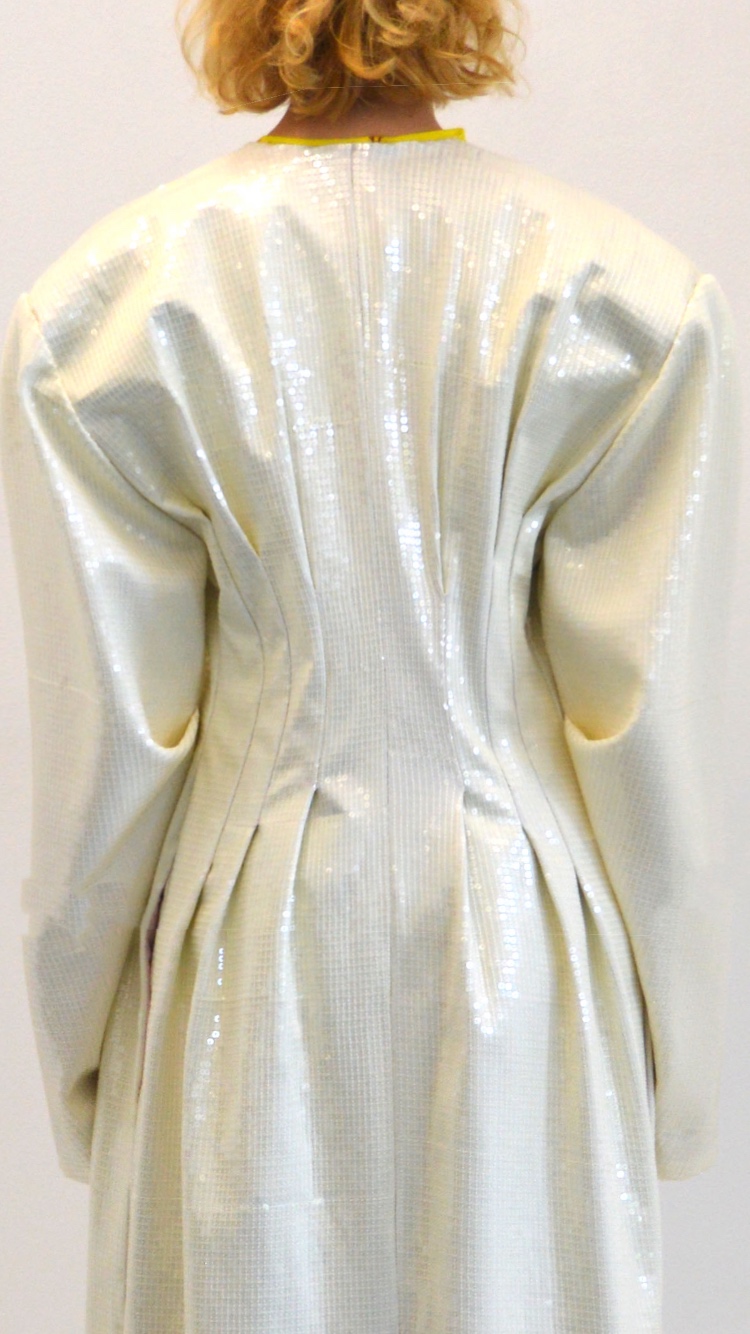 A Rather Complex Situation

Alle Rechte vorbehalten Greta Linkogel