Sommersemester 2019, BA/MA Produkt-Design
Hybrid Interactions for Neurosurgical Planning
In neurosurgery a pressing need to find new solutions for viewing and interacting with 3D data is expressed as the possibilities of surgical practices are determined by the visualization of a pathology, before and during surgery. This MA project explores hybrid forms of interaction. Spatial acting is allowing surgeons to tap into their field of long learned, highly professional motor behavior. Through trial acting surgeon and surgeon team can create a shared mental model of individual patients pathologies and risk areas.
One focus of the investigation was the replication of a virtual cut to the user. Which senses are included in cutting? Which feedback is helpfull and how can visual information be reduced to not create visual noise? The digital cut should reveal just the exact mode of information. Therefore various virtual representations have been investigated and tested.
The approach of using AR technologies to strengthen the mental model of the surgeon rather than superimposing visualizations during the operation is seen as a potential paradigm shift and will be further explored.
This project was supervised by Prof. Carola Zwick & Prof. Jörg Petruschat
Collaboration with MoA Cluster of Excellence
Neurosurgery Charité Berlin (Dr. Thomas Picht & Dr. Lucius Fekonja)
Project category
Project subjects
BA/MA Produkt-Design

MRI Scan
Provided by Dr. Lucius Fekonja Image Guidance Lab Charité
Alle Rechte vorbehalten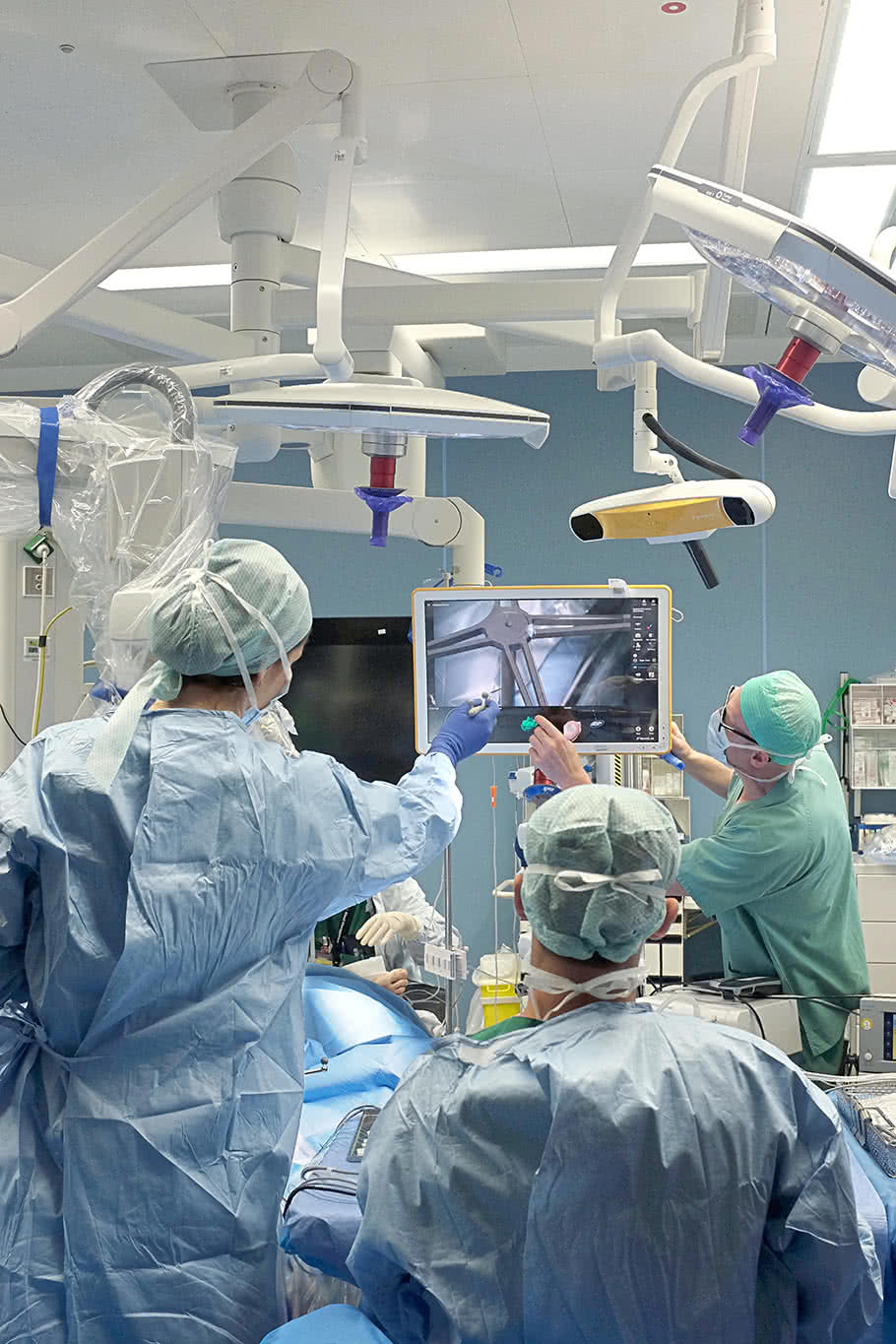 Operating Theatre
Tumor Intervention at Charité
Alle Rechte vorbehalten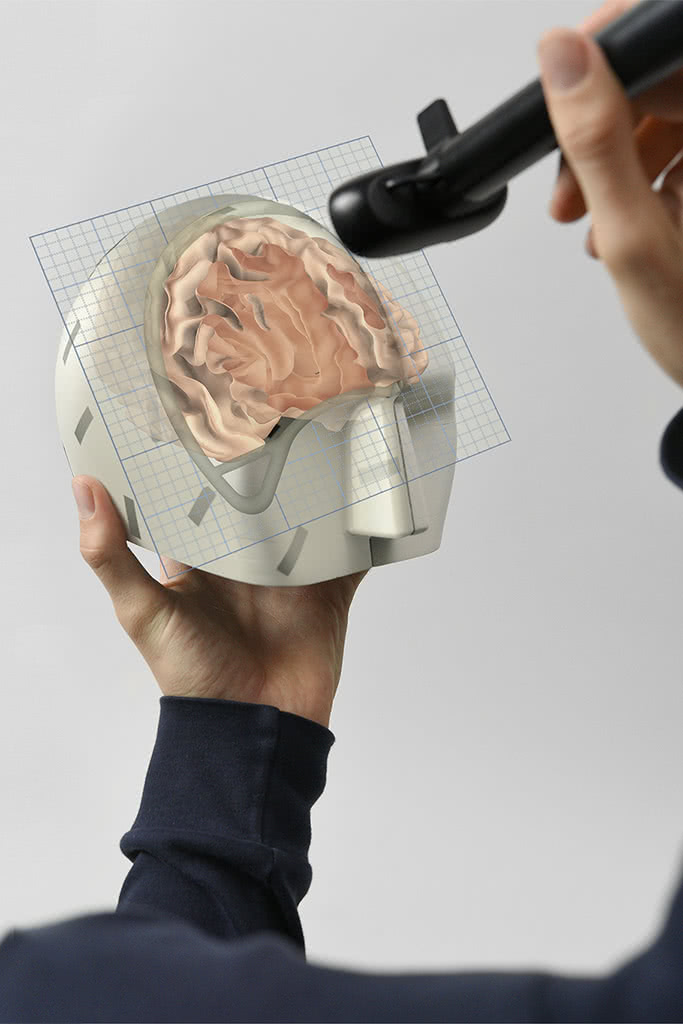 Hybrid Knife Prototype

Alle Rechte vorbehalten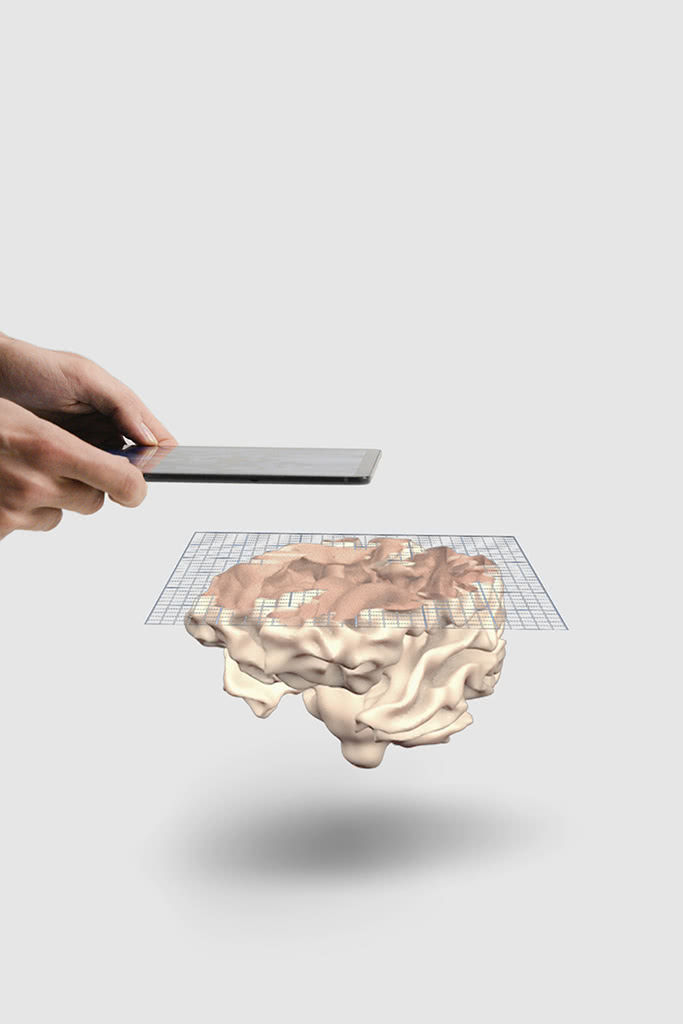 Hybrid Cutting Plane Prototype

Alle Rechte vorbehalten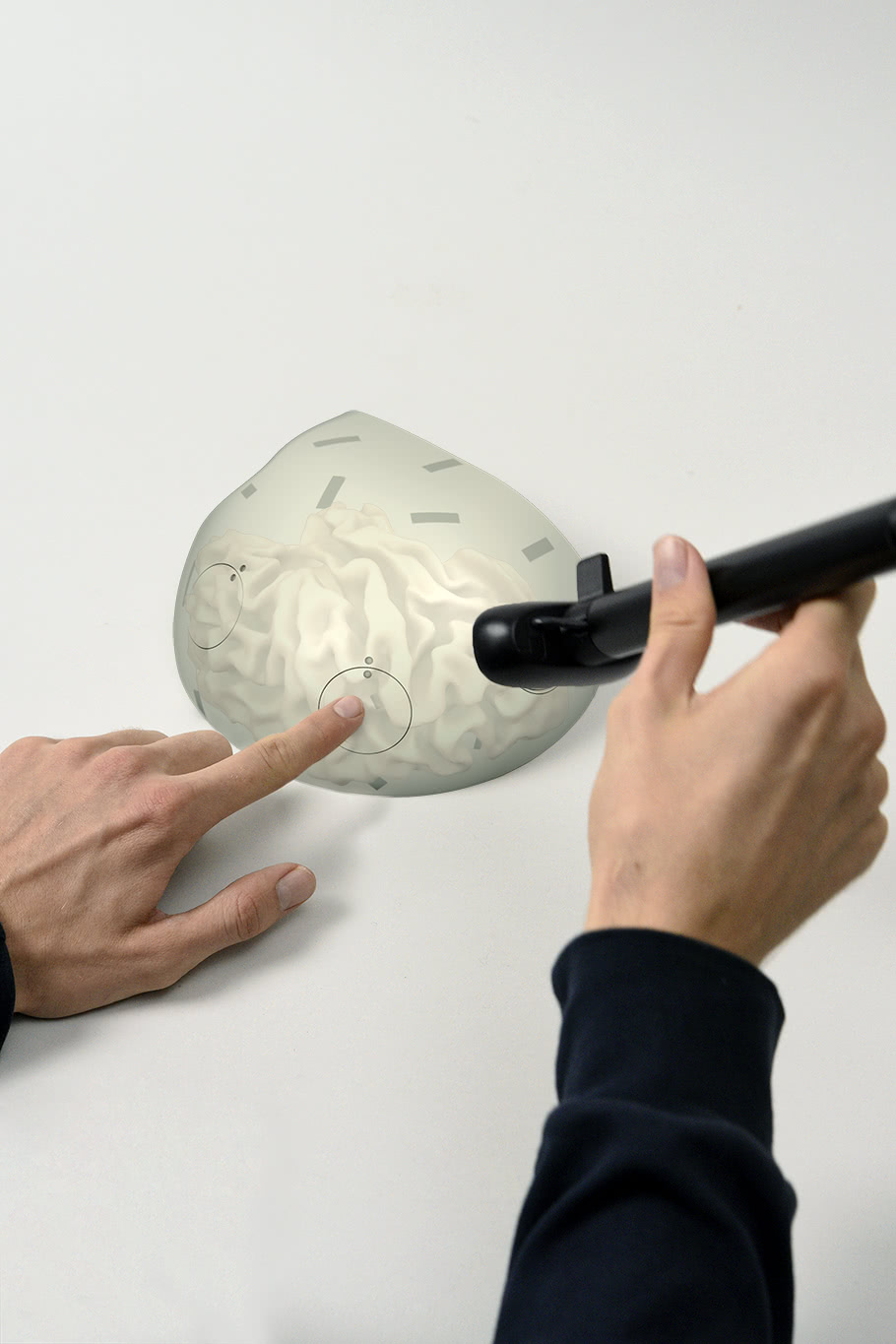 Hybrid Knife Prototype / Skull Representation

Alle Rechte vorbehalten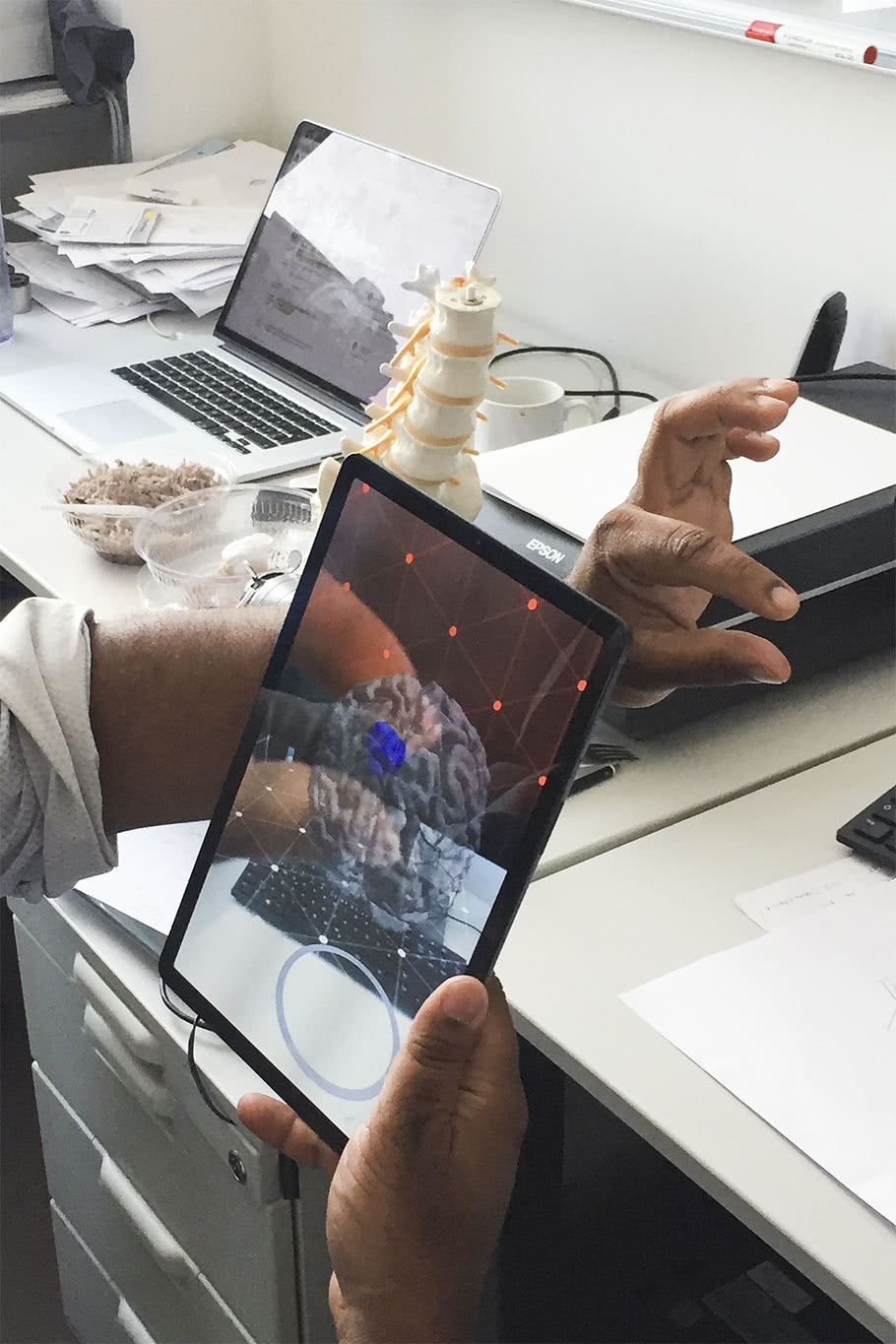 Prototyping / Testing

Alle Rechte vorbehalten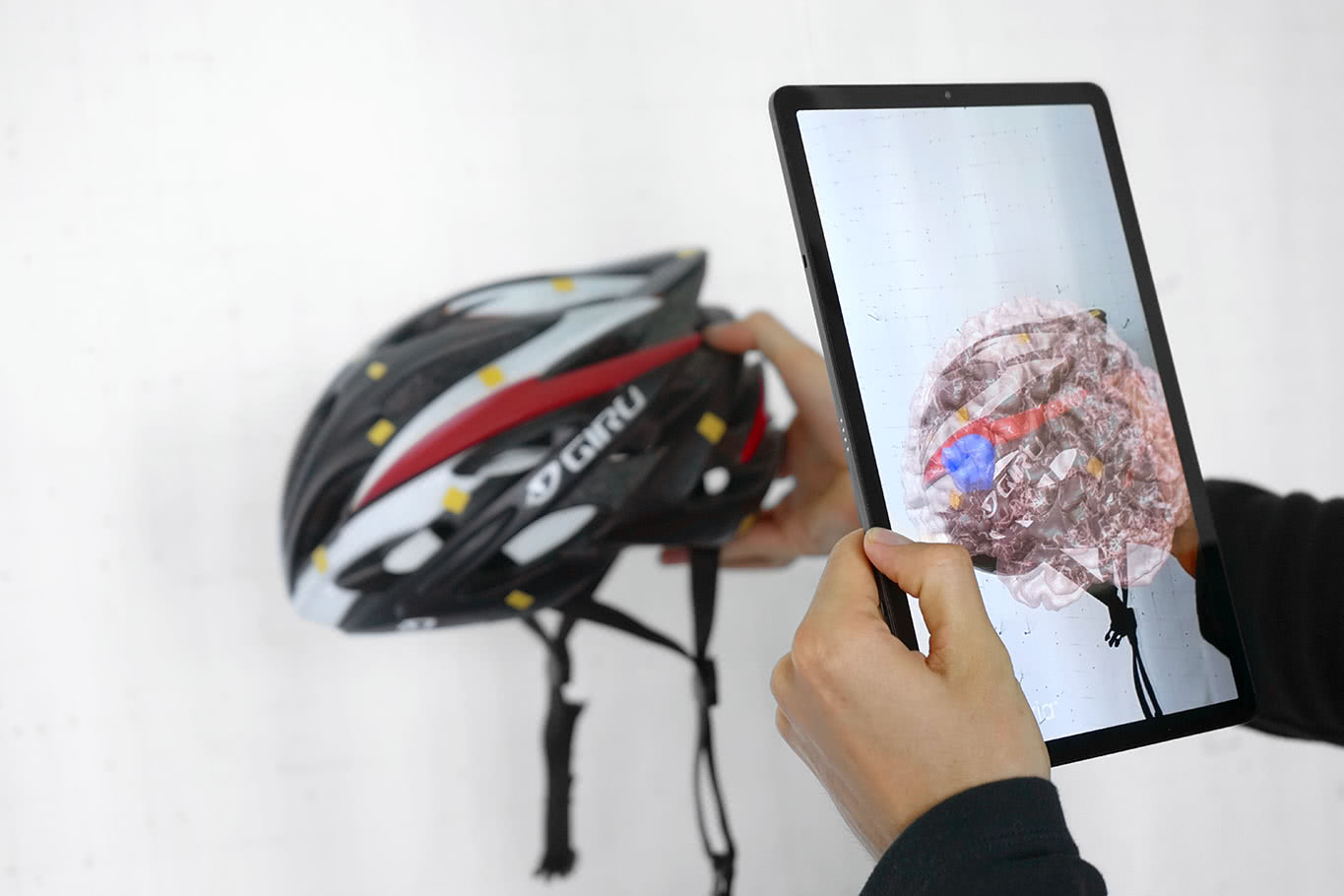 Prototyping / Testing

Alle Rechte vorbehalten