Sommersemester 2020, BA/MA Produkt-Design
AKT!V LABOR
Teaching methods for road safety are outdated: the traffic landscape is constantly evolving, and there is no standardised and updated syllabus for teaching kids about safety. If there is any teaching material available, it is usually uninspired. Despite recent research showing that children often learn better through play, and holistic approaches that engage their senses, kids are still expected to memorise rules from photocopied worksheets. In an age of smart technologies, we can do better than this. Children growing up now deserve an interactive traffic education that equips them for the smart city of tomorrow.
Aktiv Labor combines modern technologies with familiar gestures, creating an interactive toolkit for schoolchildren to learn about traffic safety. It aims to improve the learning experience for primary school children through neo-analog tools, equipping them at a key age when their sensory perceptions are improving and they are gaining increasing independence. Aktiv Labor's three independent neo-analog tools can be used to teach various skills, and can be adapted to the needs of different age groups.
Introducing our three tools:
HÖRIBUS conveys the ability of directional hearing by simulating familiar street sounds inside the safe space of the school. Sounds sampled from the environment help children to practice identifying the direction and nature of the sounds and to serve as a basis for communicating and discussing potential dangers.
ORIENTA assists the children to train their navigation and orientation skills by practicing paths, like their route to the school, while in a safe space. Digitally enhanced milestones are scattered around the school, communicating with the Orienta device to help kids learn the way.
DISTANZO is designed to train the children's perception of distance, and at a later stage can be used to teach them an awareness of speed and braking distance. The tool facilitates a playful game in which distances can be estimated and checked immediately: kids find it easy and fun to use, either individually or as a team, thanks to the intuitive neo-analog interaction.
Participants
Mattis Obermann
Project category
Semester Project
Project subjects
BA/MA Produkt-Design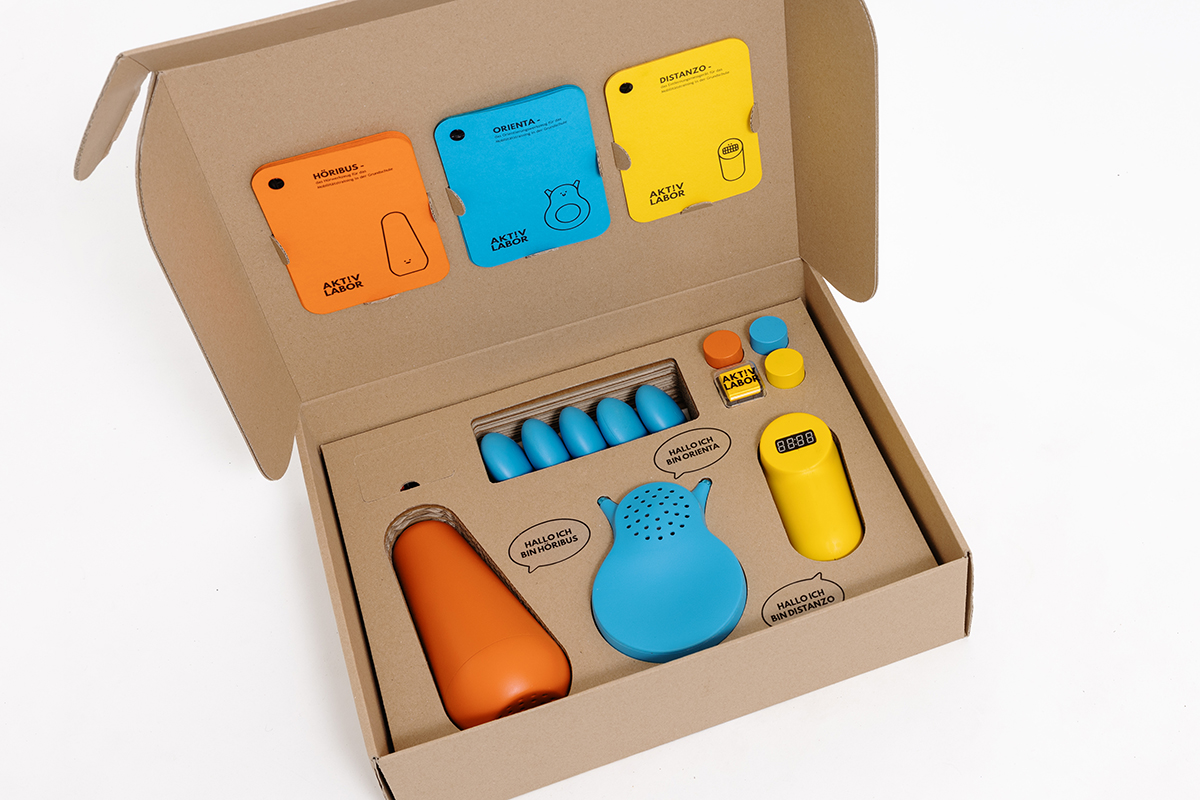 AKT!V LABOR
Alles in Einem - Drei neoanaloge Lerntools, Spielbeschreibungen und Stempelabzeichen
Alle Rechte vorbehalten Jacob Sasse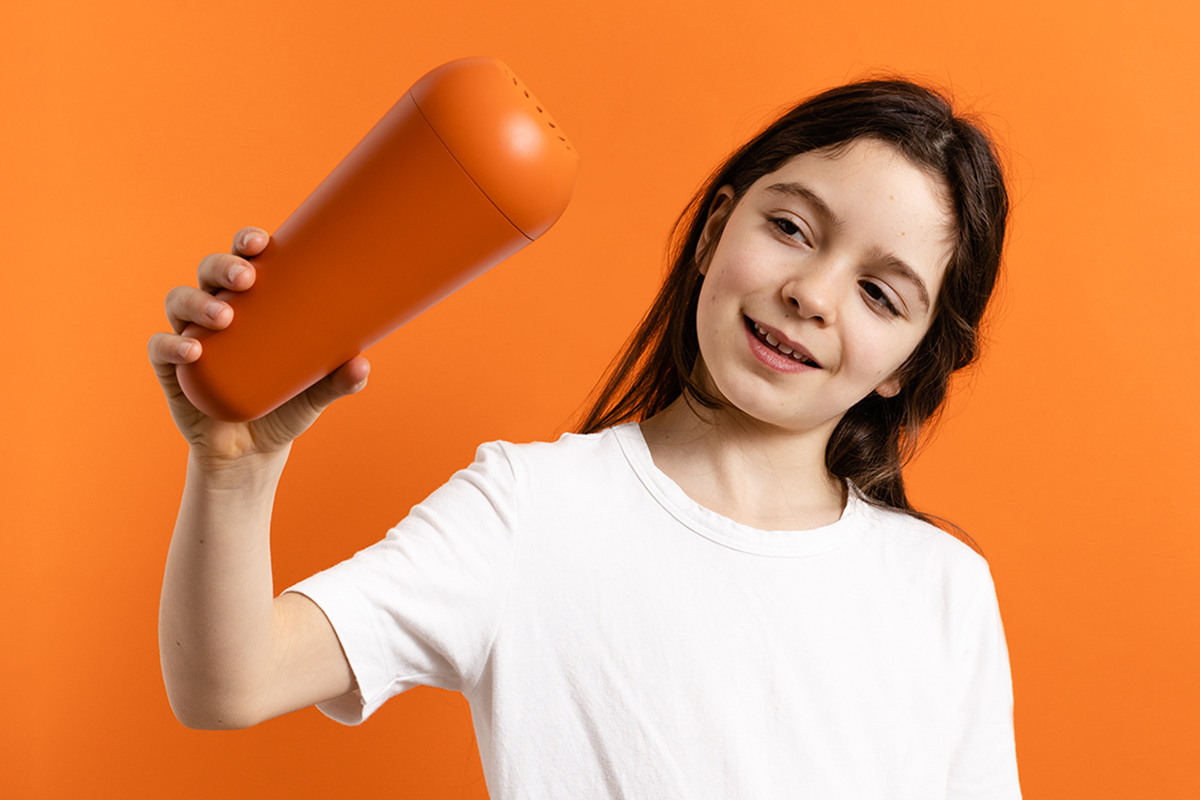 HÖRIBUS
Das Hörwerkzeug für das Mobilitätstraining in der Grundschule
Alle Rechte vorbehalten Jacob Sasse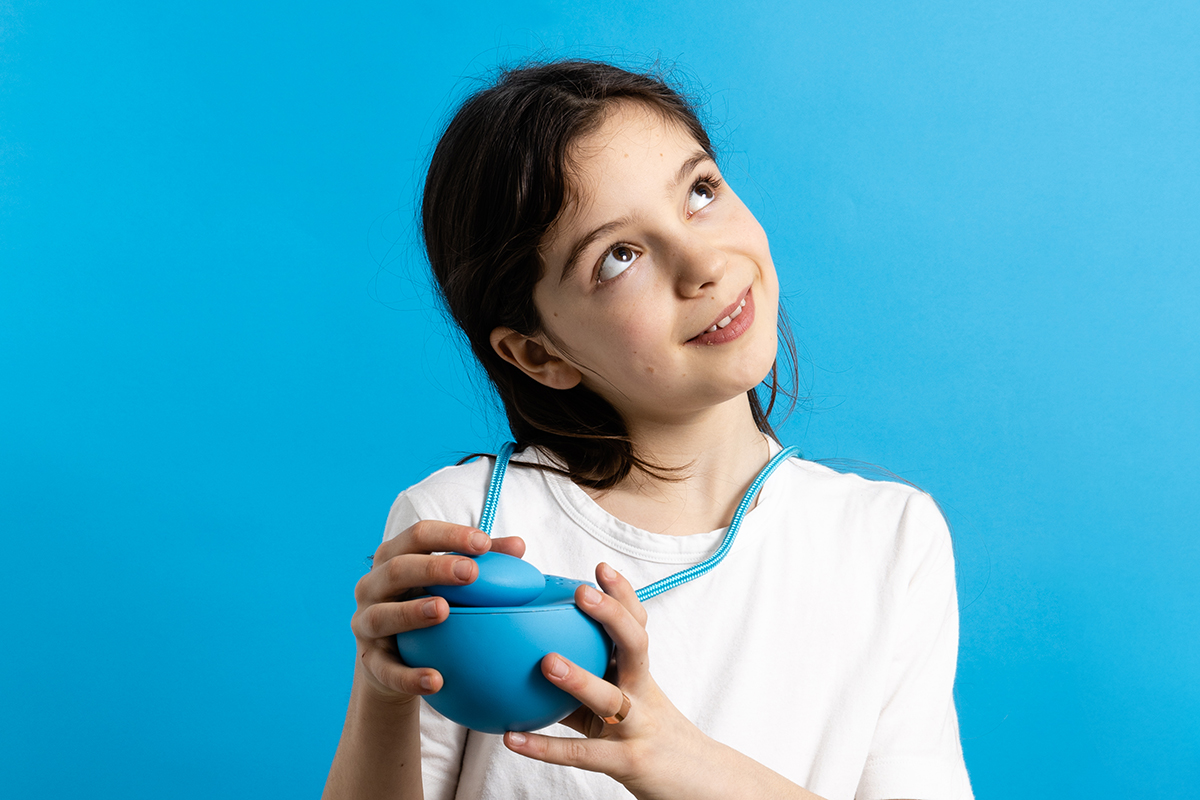 ORIENTA
Das Orientierungswerkzeug für das Mobilitätstraining in der Grundschule
Alle Rechte vorbehalten Jacob Sasse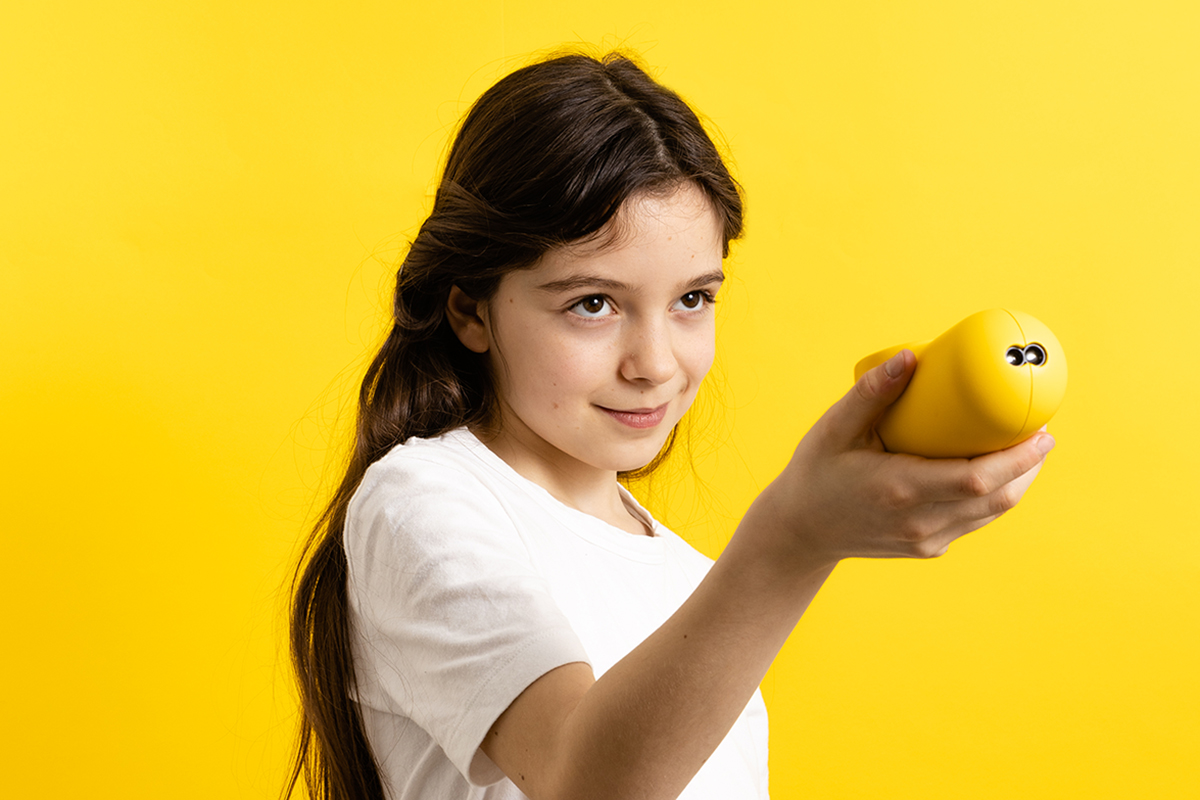 DISTANZO
Das Entfernungsmessgerät für das Mobilitätstraining in der Grundschule
Alle Rechte vorbehalten Jacob Sasse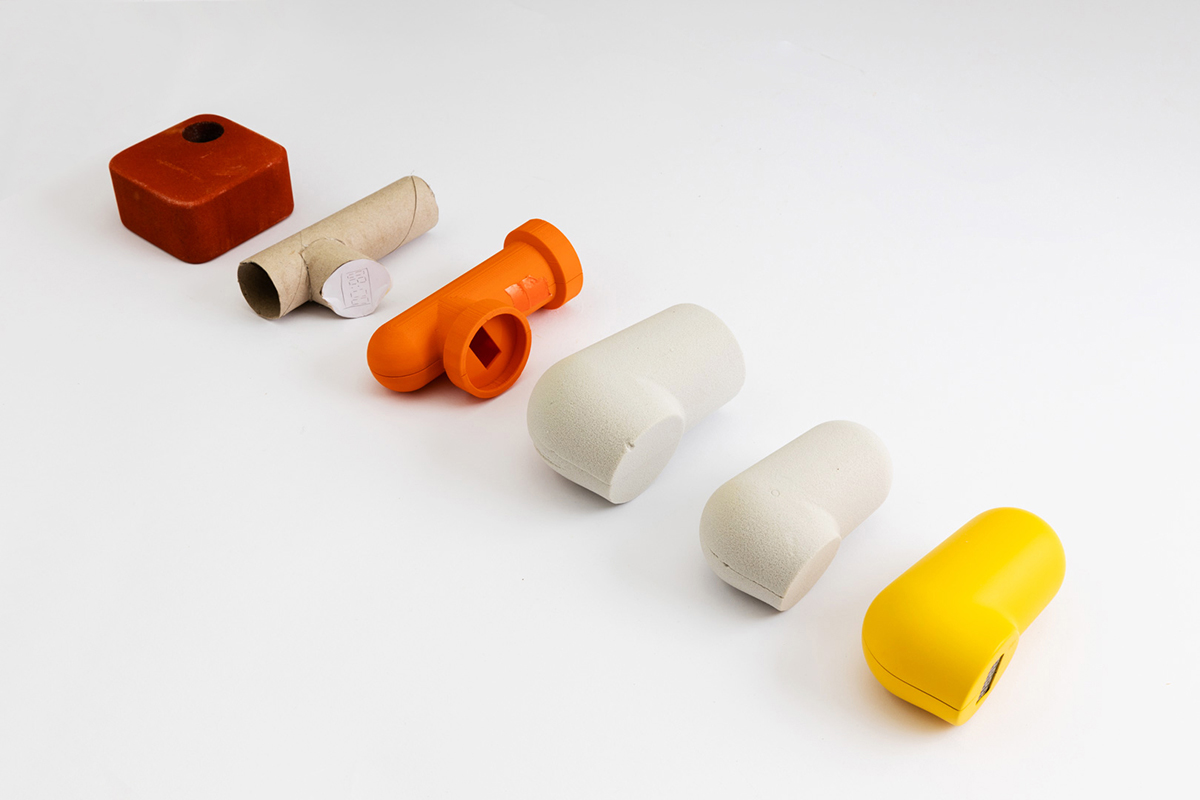 FORMFINDUNG
Zahlreiche Workshops in Zusammenarbeit mit Kindern und Lehrern der Hermann-Boddin-Grundschule, Berlin Neuköln waren ausschlaggebend sowohl für Form als auch für Funktion des AKT!V LABORs.
Alle Rechte vorbehalten Jacob Sasse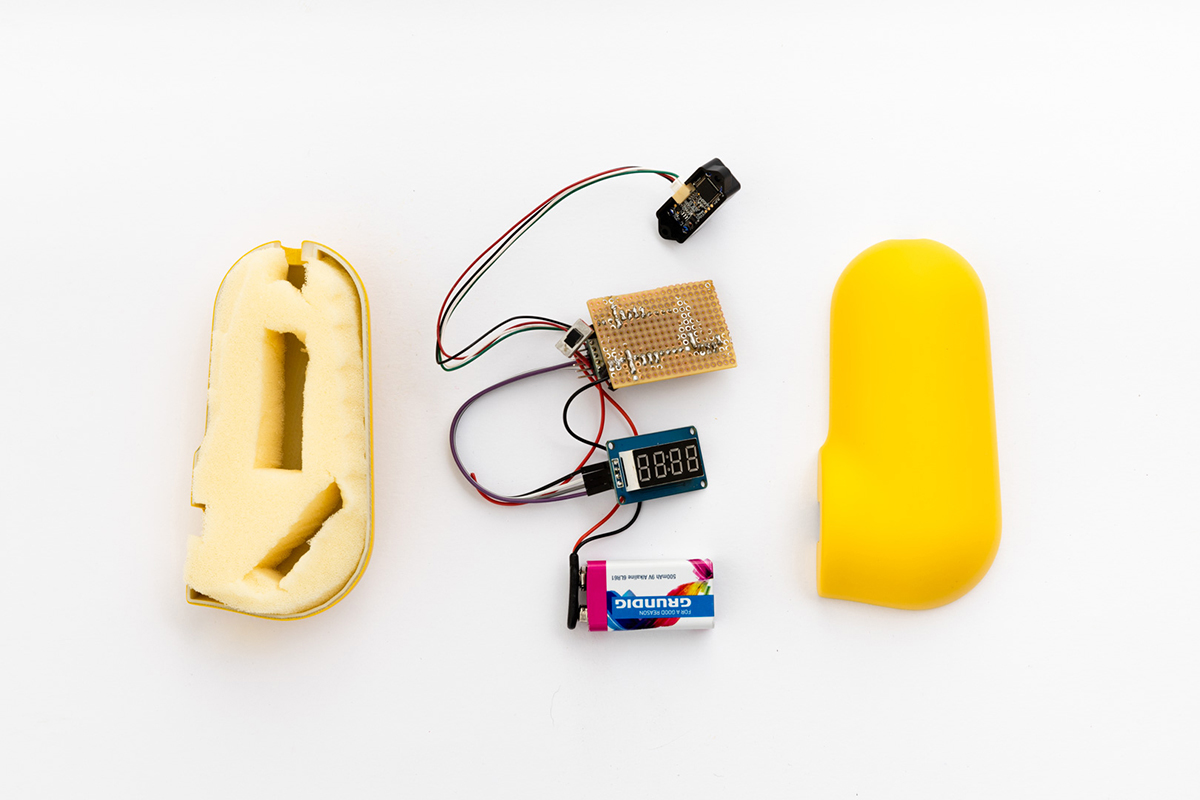 HARDWARE + SOFTWARE
Durch die interdisziplinäre Kooperation mit Informatikstudenten der FU Berlin, entwickelten wir sowohl Hardware als auch Software des AKT!V LABORs.
Alle Rechte vorbehalten Jacob Sasse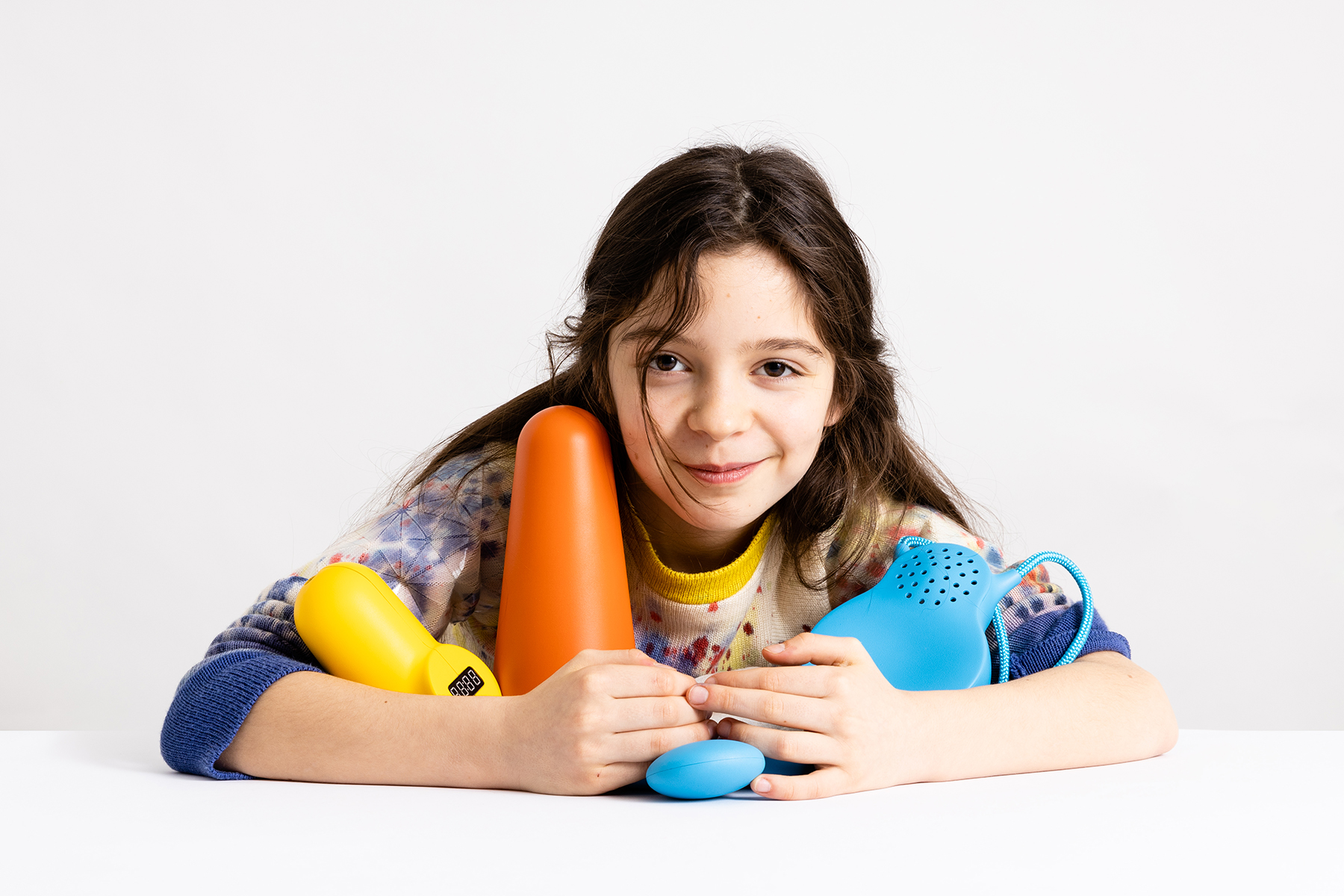 AKT!V LABOR
Das interaktive Mobilitäts-Lernset für den Grundschulunterricht.
Alle Rechte vorbehalten jacob Sasse