Wintersemester 2019/2020, BA/MA Produkt-Design
Firefly - Data driven Passenger dispatch
Berlin. Over the course of more than 100 years one of the oldest subway systems in the world has grown organically with its surroundings. As passenger numbers exploded in recent years, older trains had to be brought back into service to cope with the growing demand. Improvements to the U-Bahn are introduced gradually; the idea that Berlin transport authority BVG would introduce a whole new fleet at once is unrealistic. Any solution must be cost-effective and build on existing infrastructure. Nevertheless, the current situation is causing unnecessary friction.
Project Firefly has determined the key 'pain points' that really grate on passengers; friction builds station by station, resulting in delayed trains and passenger stress. We propose a way to reduce this friction and avoid its knock-on effects, by simply distributing data and passengers more evenly.
Firefly is a lighting solution that provides passenger information in an immediate way, appealing to human instincts. Making use of data input from previous stations, the firefly modules first light up to indicate exactly where the train will stop, notifying passengers ahead of time whether or not they are standing in range. Once they are on board, the remaining capacity of personal space inside the train carriage is measured and then communicated to passengers in the oncoming station, motivating them to seek out less crowded areas.
This visual communication of the data encourages passengers to disperse more evenly across the train and platforms, which should positively impact customer experience and prevent delays. The modules fit onto the existing track infrastructure, functioning as an easy add-on element to any station. Firefly's installation could serve as a beta-testing phase to test this hypothesis and gather valuable data for future use cases, in order to assess the value this simple data-driven design solution could contribute, to both passengers and BVG.
Participants
Nils Jünke, Johannes Müller
Project category
Semester Project
Project subjects
BA/MA Produkt-Design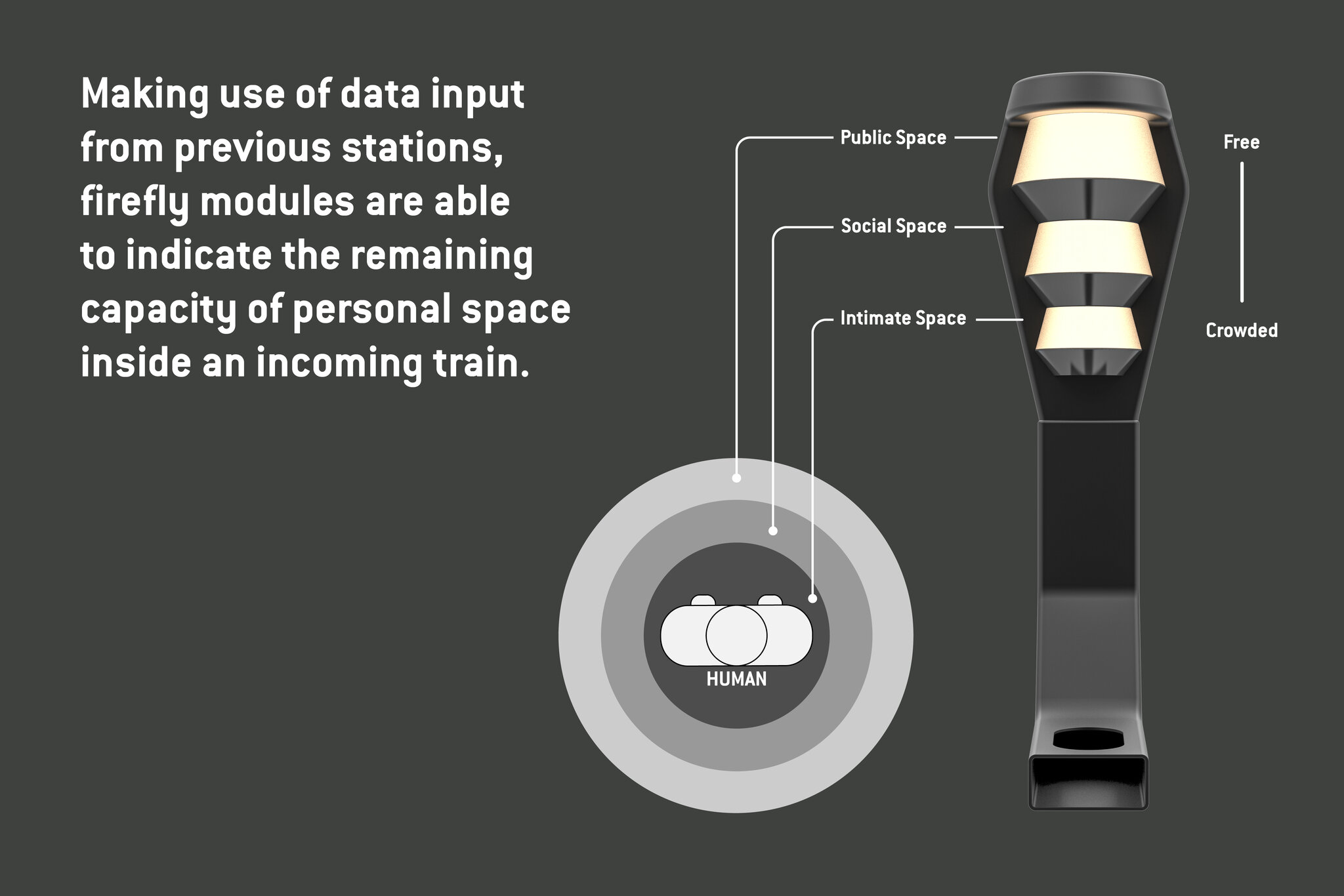 Overview

Alle Rechte vorbehalten Johannes Müller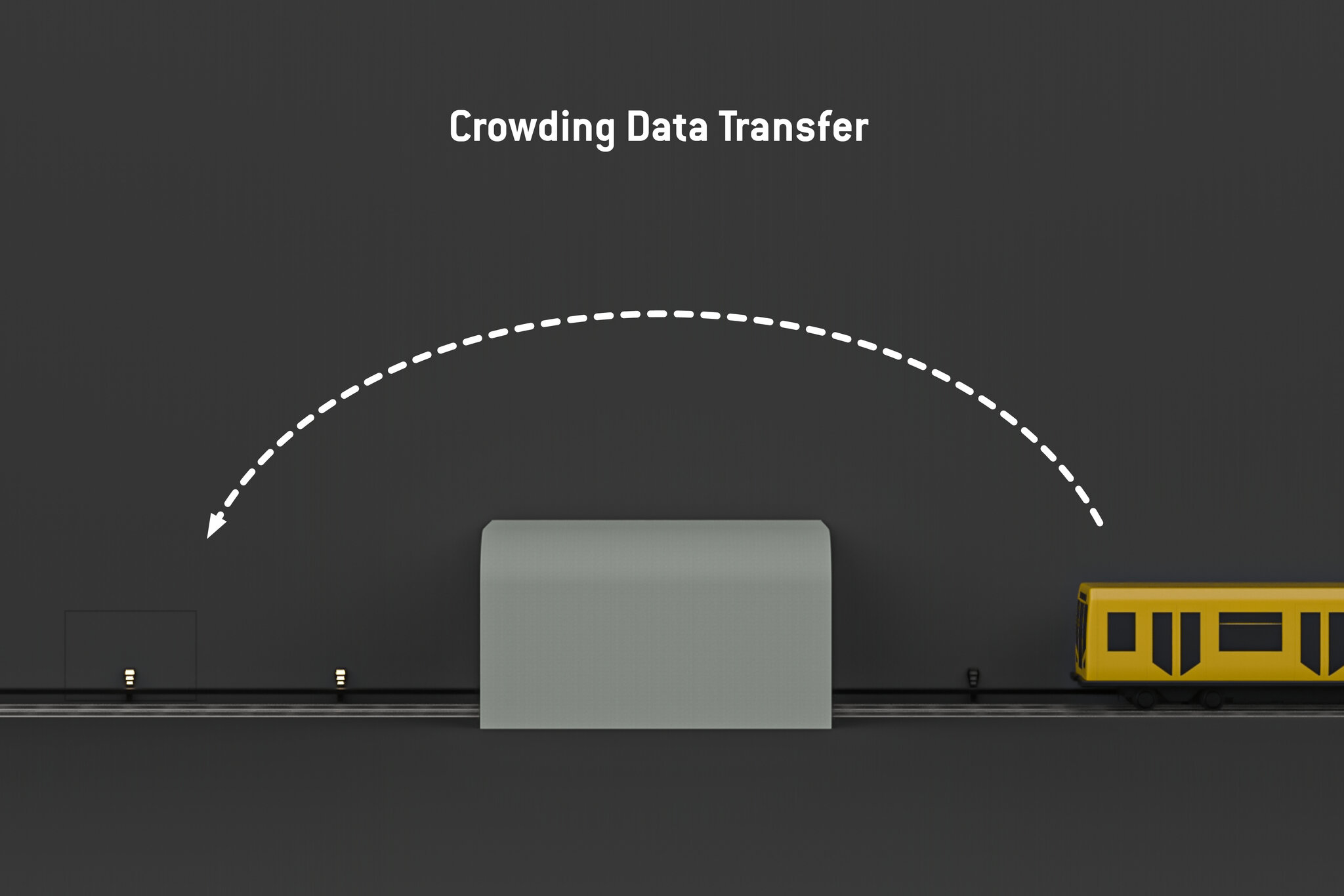 Communication

Alle Rechte vorbehalten Johannes Müller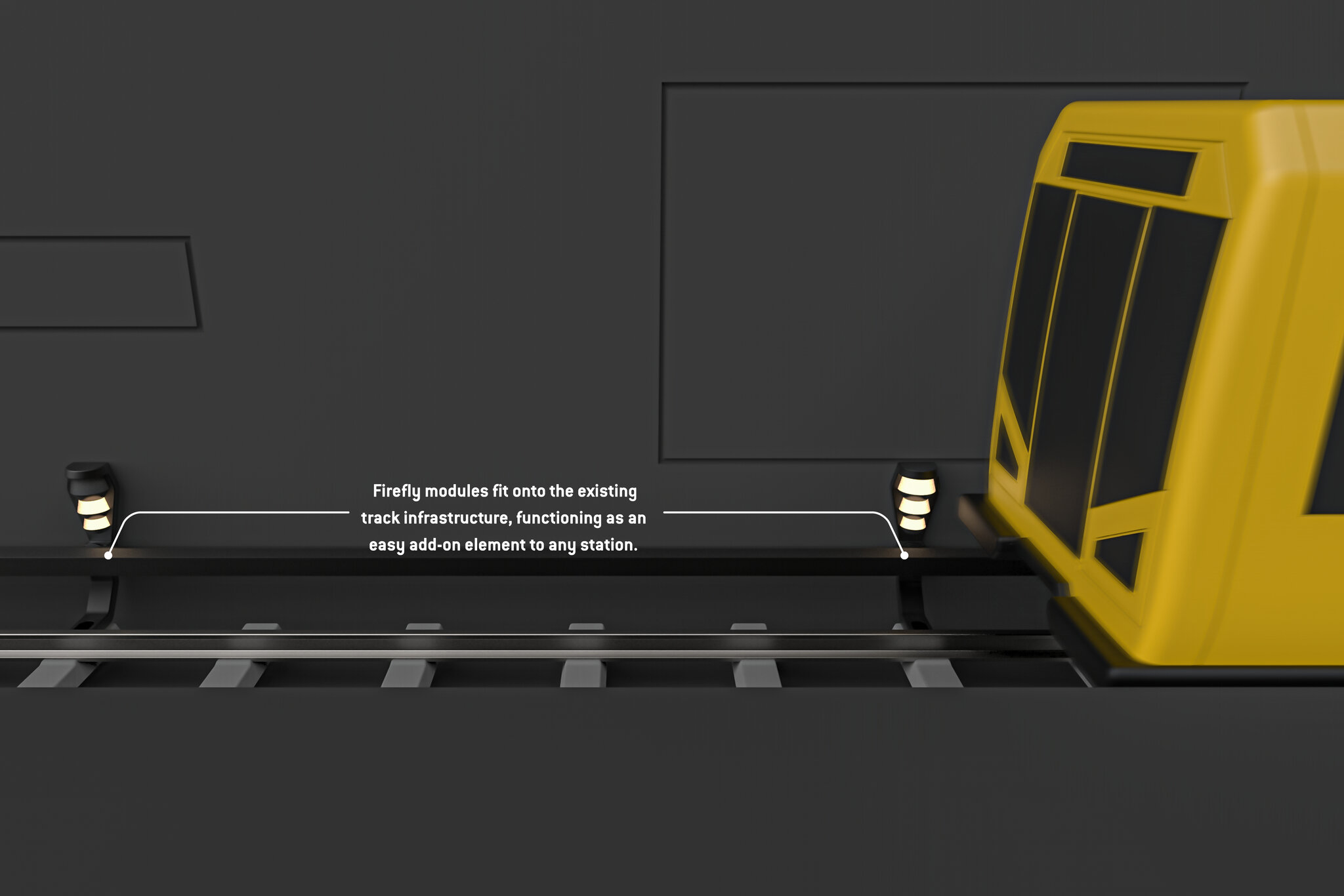 Overview 2

Alle Rechte vorbehalten Johannes Müller
Project-overview

Alle Rechte vorbehalten Johannes Müller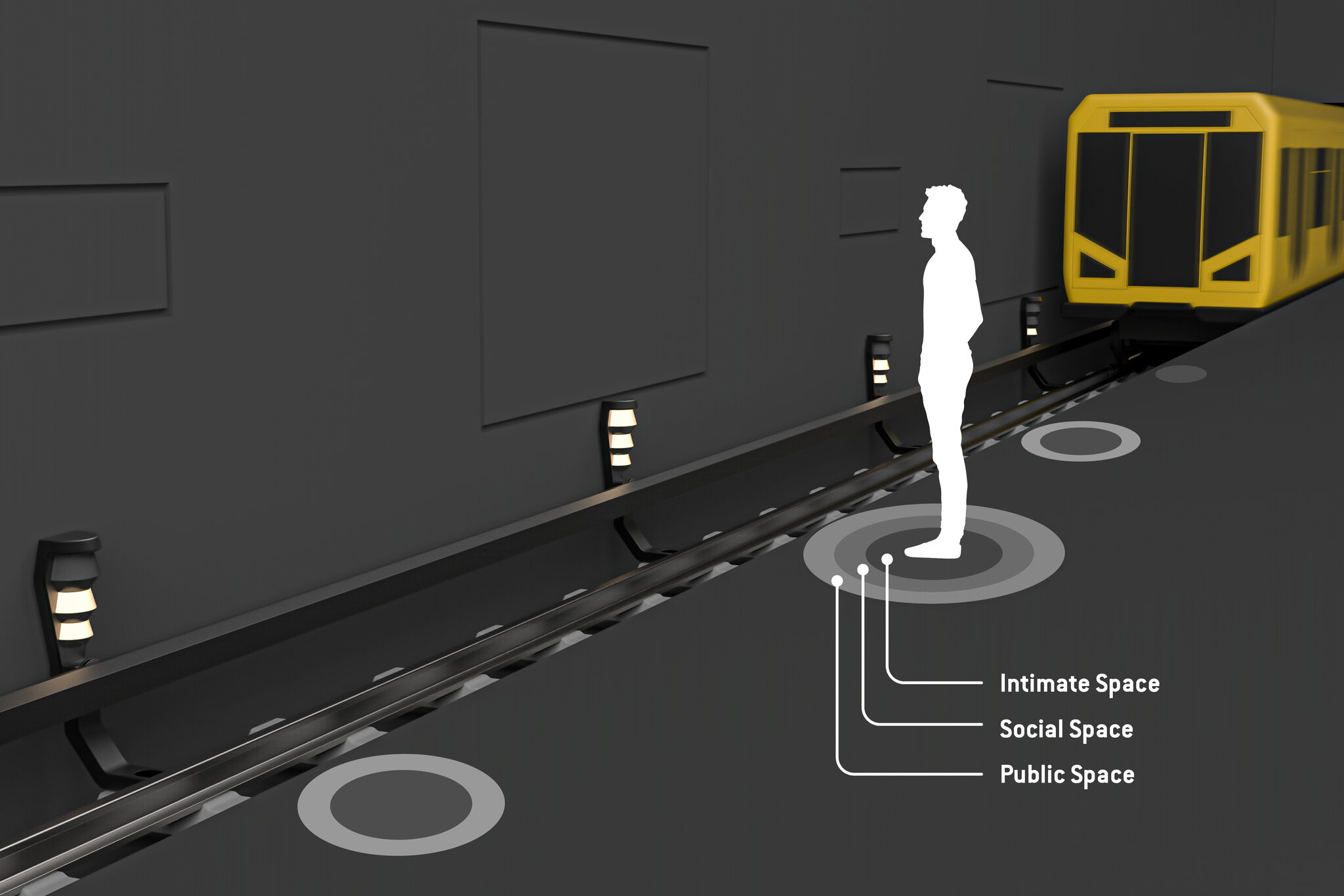 Header

Alle Rechte vorbehalten Johannes Müller