Wintersemester 2018/2019, BA/MA Produkt-Design Produkt_Startseite
Hybrid Interfaces
Georg Klöck
Touchscreens haben sich als universelle Eingabemethode etabliert. Hapticals sind robuste Eingabemodule, welche die Sensorik kapazitiver Touchscreens nutzen, um vielfältige, haptische Sinneseindrücke zu emulieren, z.B. Rastpunkte. Das Projekt Hybrid Interfaces untersucht, wie Hapticals die Interaktion mit Touchscreens um neue physische
Interaktionsqualitäten erweitern können. Dazu wurden Funktionsweise und Formen von Hapticals systematisch exploriert und anschließend für das Infotainment Konzept eines teilautonomen Fahrzeuges prototypisch eingesetzt.
Touchscreens have established themselves as a universal input method. Hapticals are robust input modules, which use the sensors of capacitive touchscreens to emulate various haptic sensations, e.g. snap-in points. The
project Hybrid Interfaces investigates how hapticals can extend the interaction with touchscreens to enable embodied cognition and new physical interaction qualities. To this end, the functionality and forms of hapticals were systematically explored and subsequently used to create a prototype for the infotainment of a semi-autonomous vehicle.
Project category
Project subjects
BA/MA Produkt-Design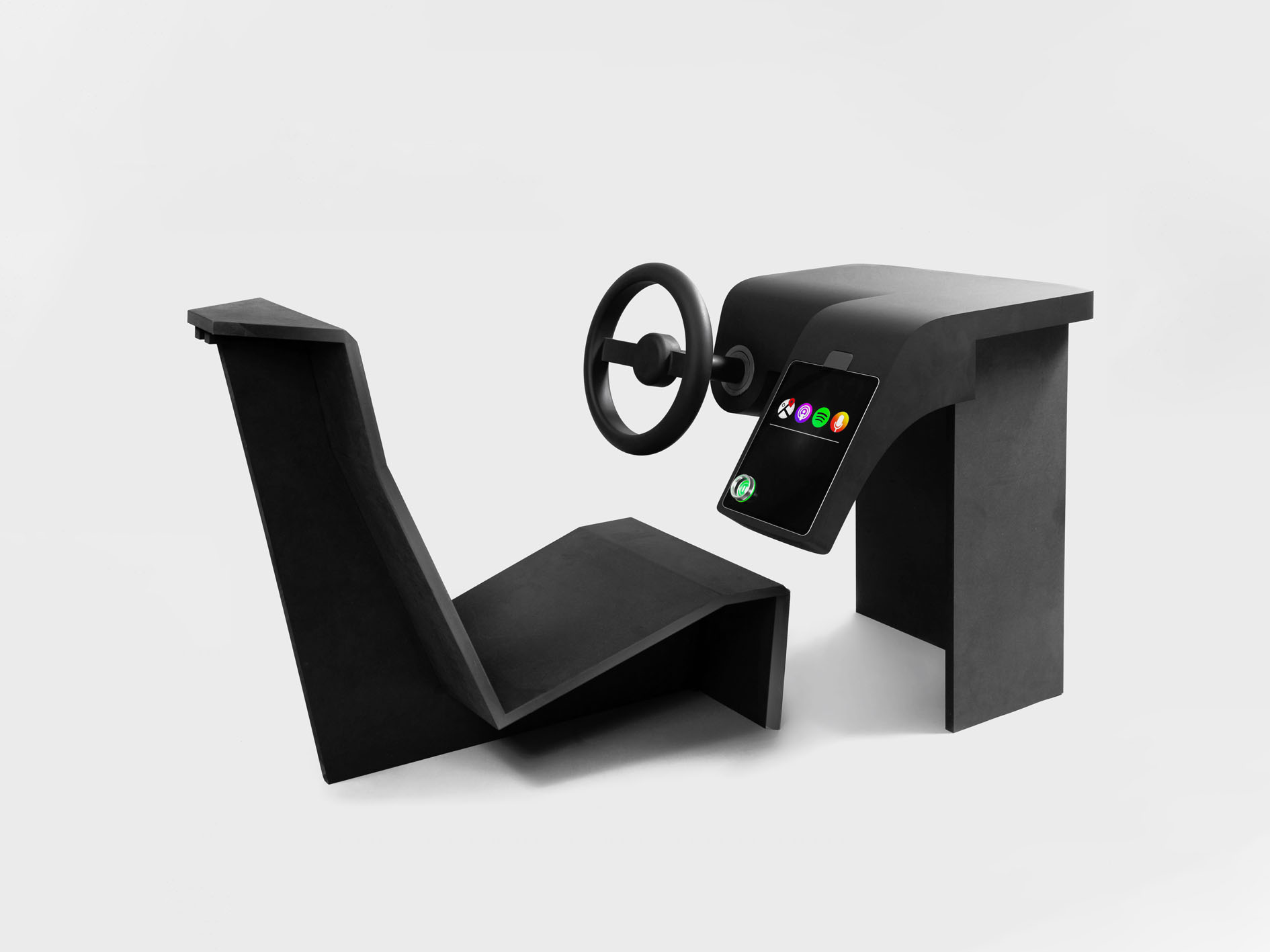 01

Alle Rechte vorbehalten Georg Klöck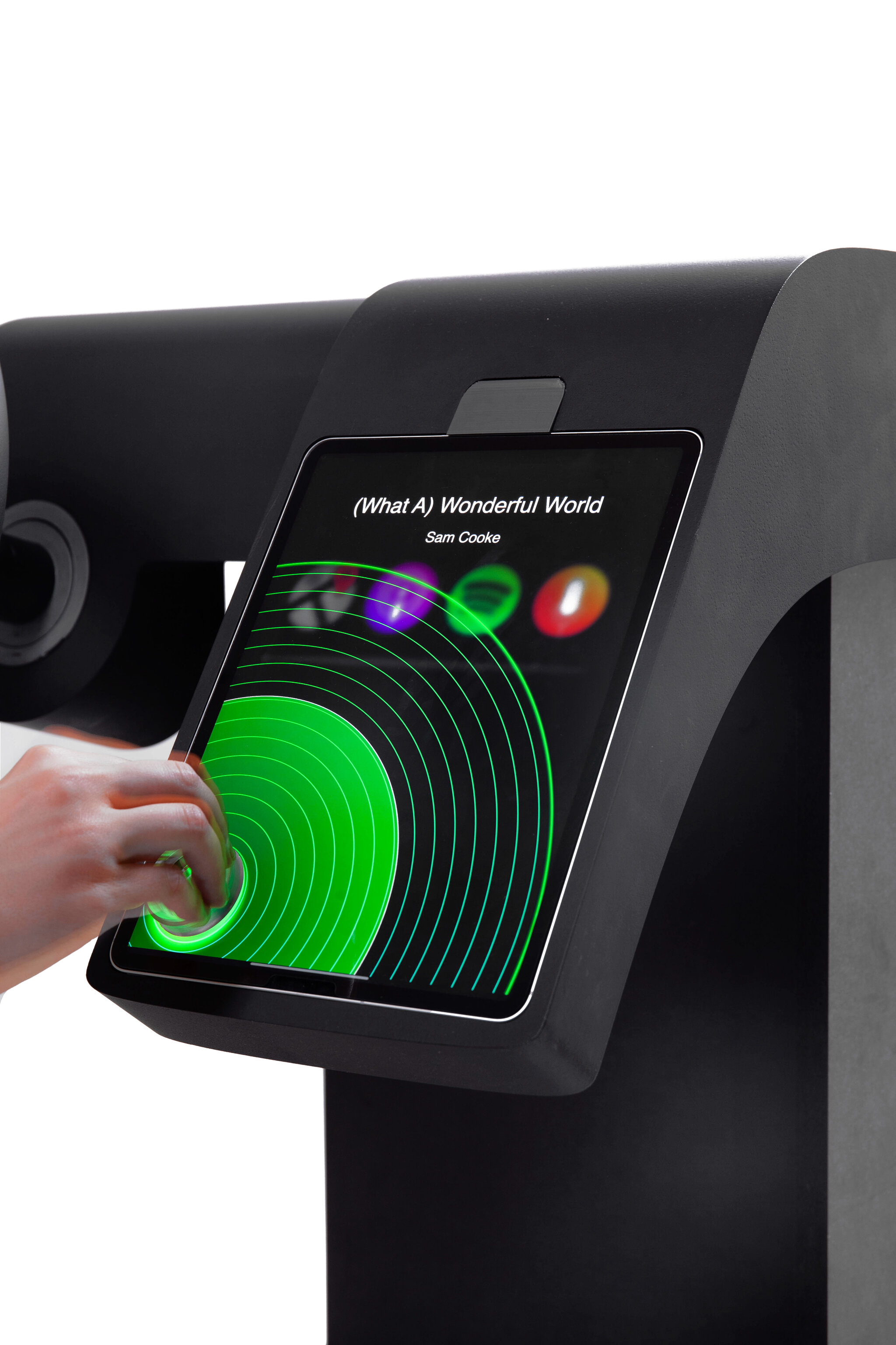 02

Alle Rechte vorbehalten Georg Klöck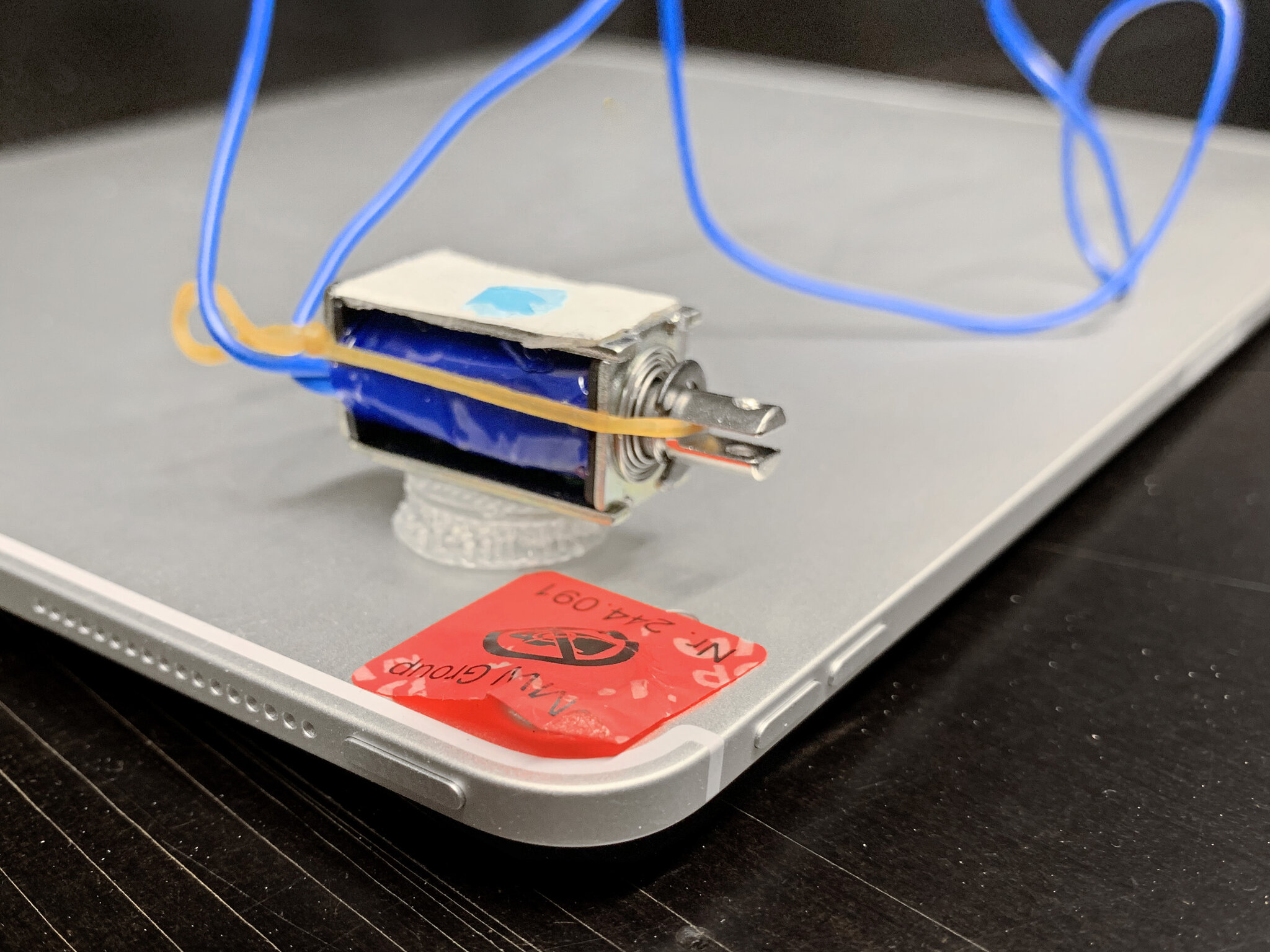 03

Alle Rechte vorbehalten Georg Klöck