Wintersemester 2018/2019,
DENDRITIC
The dendritic cells are highly specialized cells, which have the purpose to contain and destroy antigens before they affect the body system. As collaborative cells, they work in a network composed by their external membrane folds. This surface, made of elastin is naturally designed to carry the immune triggers to the T-cells, an action that together with their covering capacities creates a transportation system non harmful for the body. The work of these cells and their mutual enforcement activities clearly represent an interconnection endeavour that encourages developing systems of interrelated design elements.
To reconstruct the cell´s connecting structure on a different scale and with a different material, it was crucial to meet the mechanic as well as the organic properties of the natural model. For starting, the aspects of elasticity, durability and resistance were reprocessed trough the analisis and experimentation with natural latex. The material also takes on organic modular shapes creating an appealing surface. Furthermore it has the ability to serve as a carrying membrane while at the same time being usable as a cover to any possible area or shape. The design combines simplicity in aesthetics with a significant adaptability to various shapes creating a biomimetic versatile textile.
Participants
Maria Paula Barbosa Posada
Project category
Semester Project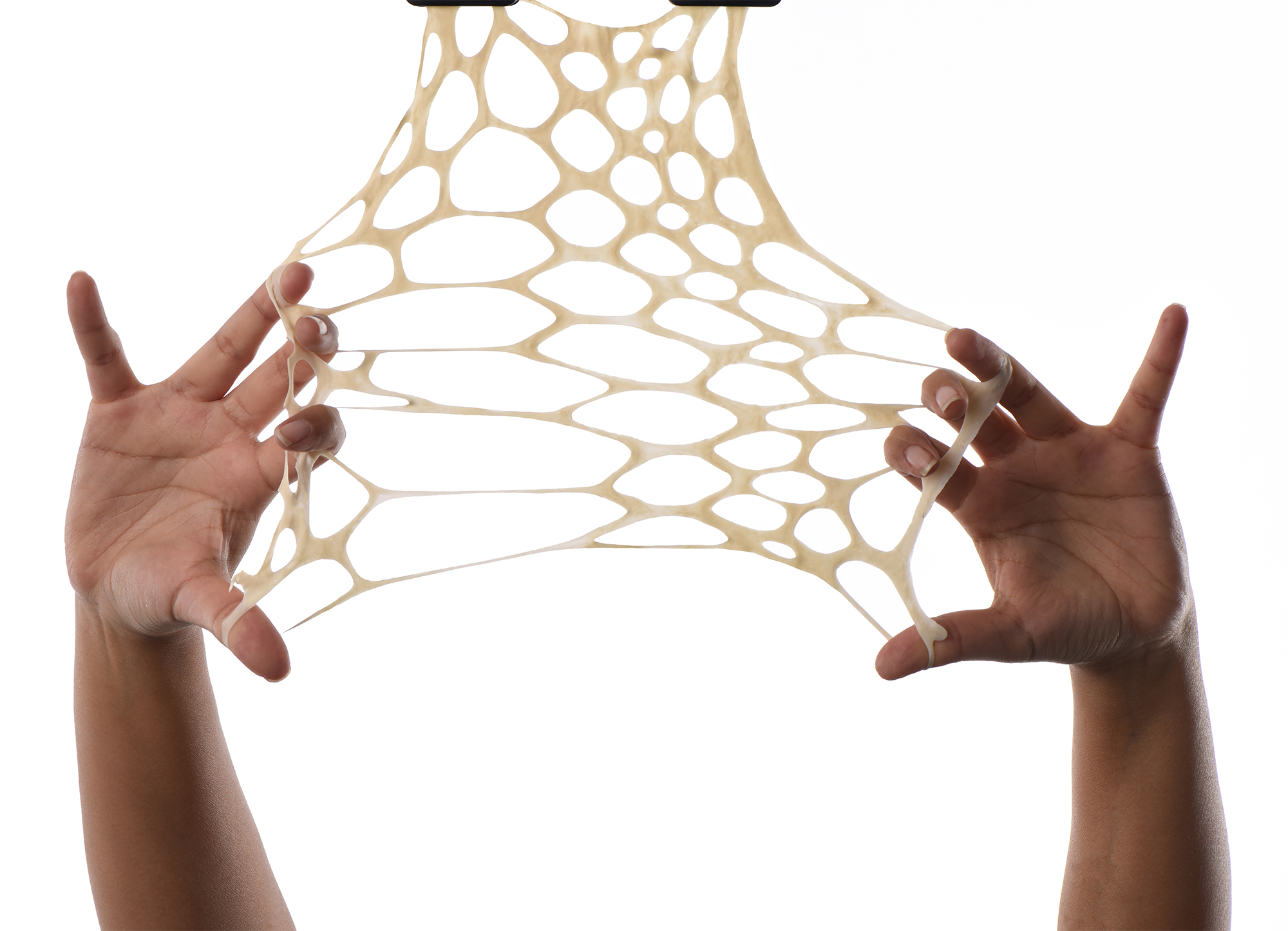 Dendritic_2

Alle Rechte vorbehalten Paula Barbosa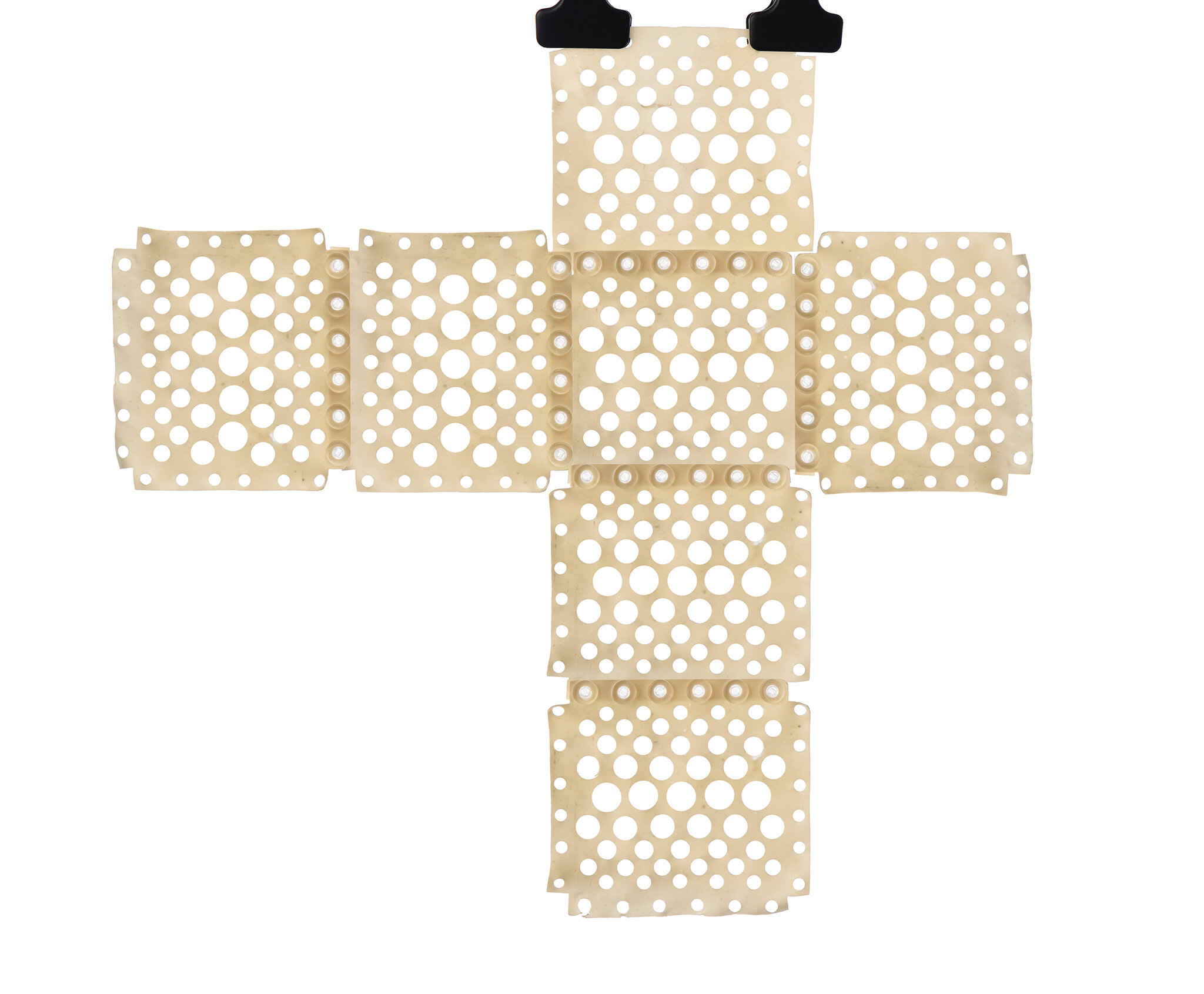 Dendritic_3

Alle Rechte vorbehalten Paula Barbosa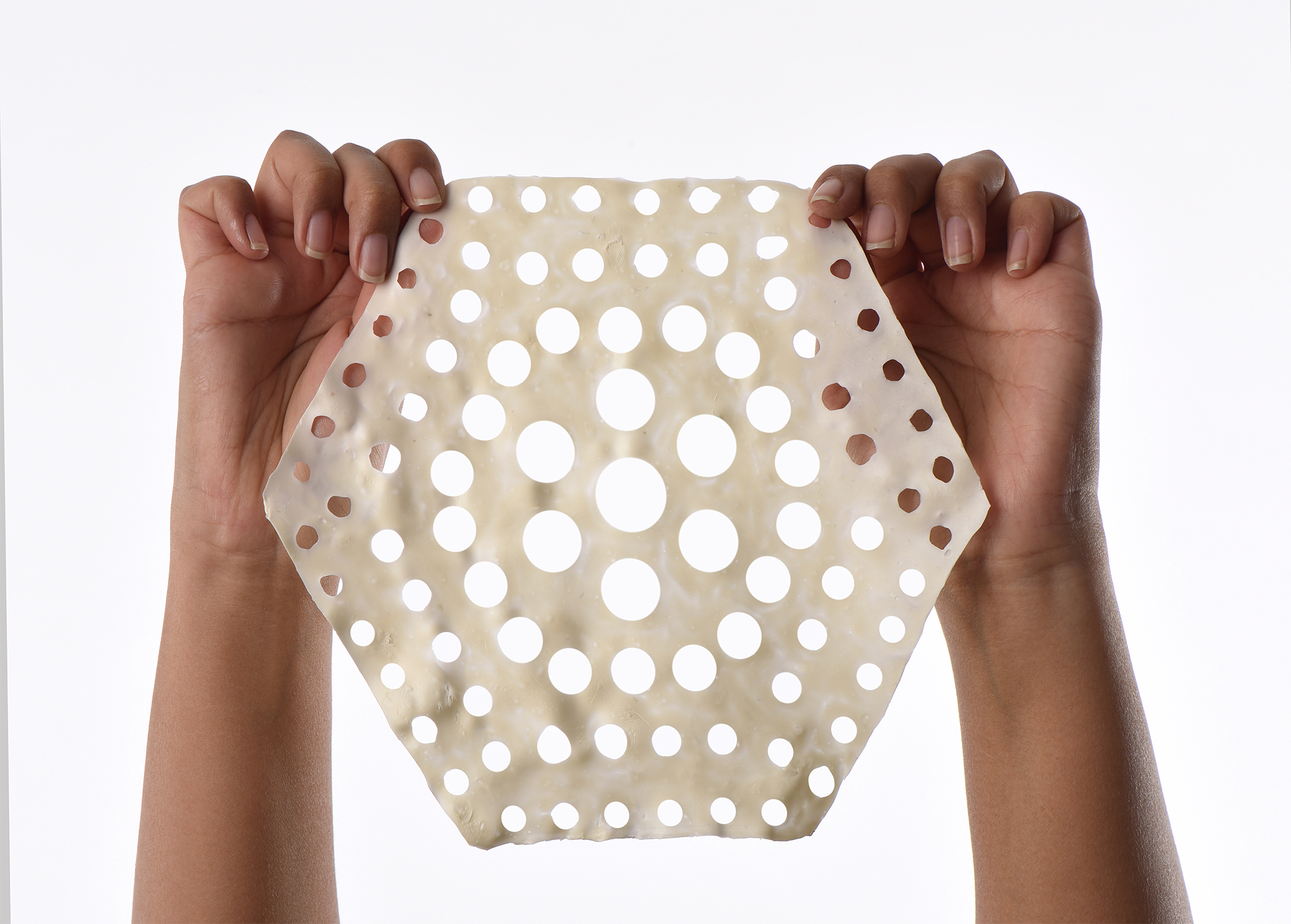 Dendritic_1

Alle Rechte vorbehalten Paula Barbosa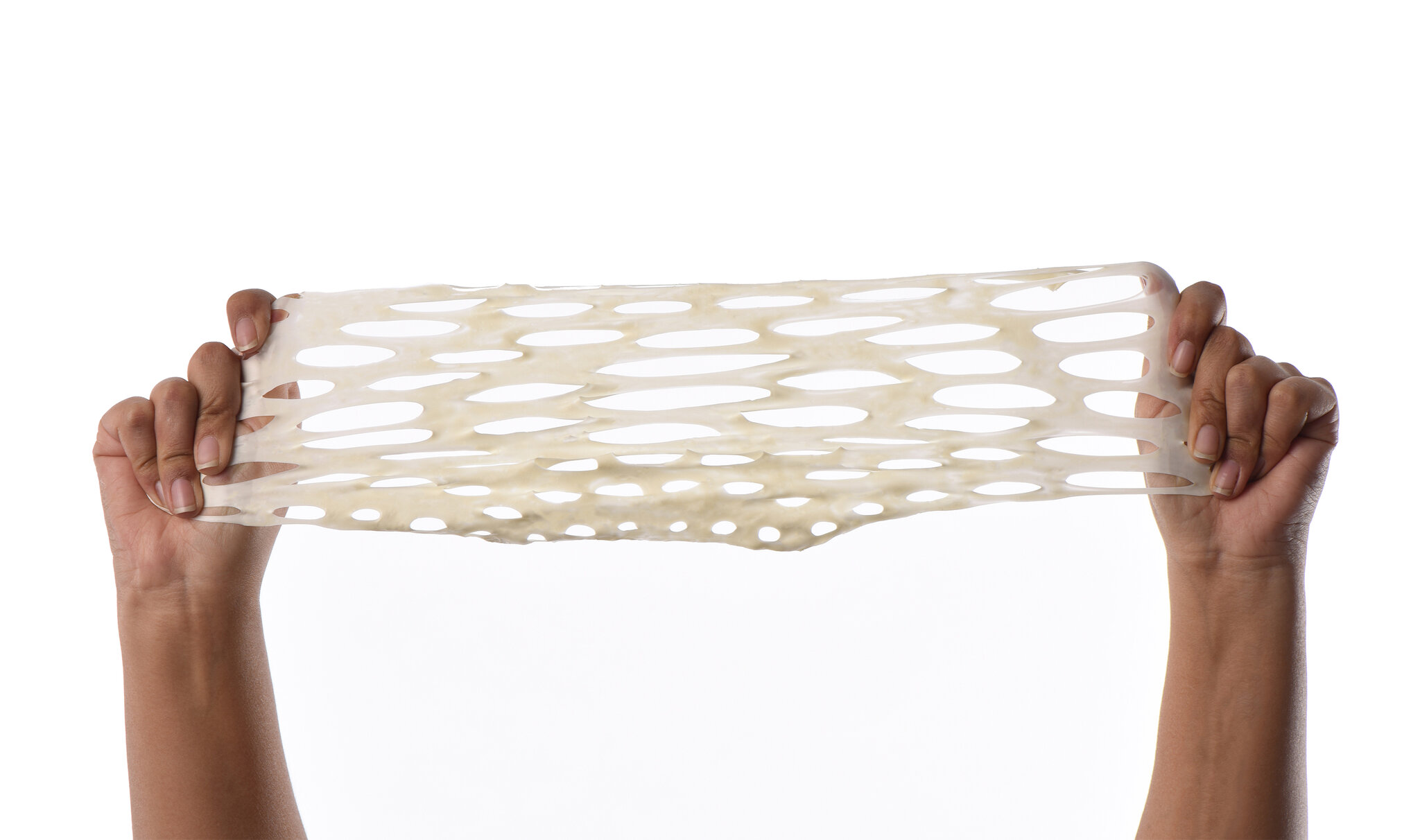 Dendritic_4

Alle Rechte vorbehalten Paula Barbosa