Wintersemester 2018/2019,
Re-thinking the Life of a Polythene Bag
My project researches single use plastic bags. It treats the single use plastic bag as a valuable material with potential beyond its designed function. The project explores ways waste plastic bags can be repurposed to create a usable material, diverting it from entering the environment.
The project studies the properties of Polyethylene and the political and economic implications of the global plastic bag industry and the solutions communities are developing to deal with the environmental issues plastic bags create.
The aim of the work is to interrupt the current life line of Polyethelene, by repurposing it to a usable material before it enters the recyling process. By using the spinning machine the waste bags are made into yarn, which can be used for knitting, weaving, sewing, as well as other processes. The spinning machine is made from open source blueprints designed by Studiohilo, Berlin, allowing this technique to be adopted and developed by people all over the world enabling people to transform their waste into valuable material.
Project category
Semester Project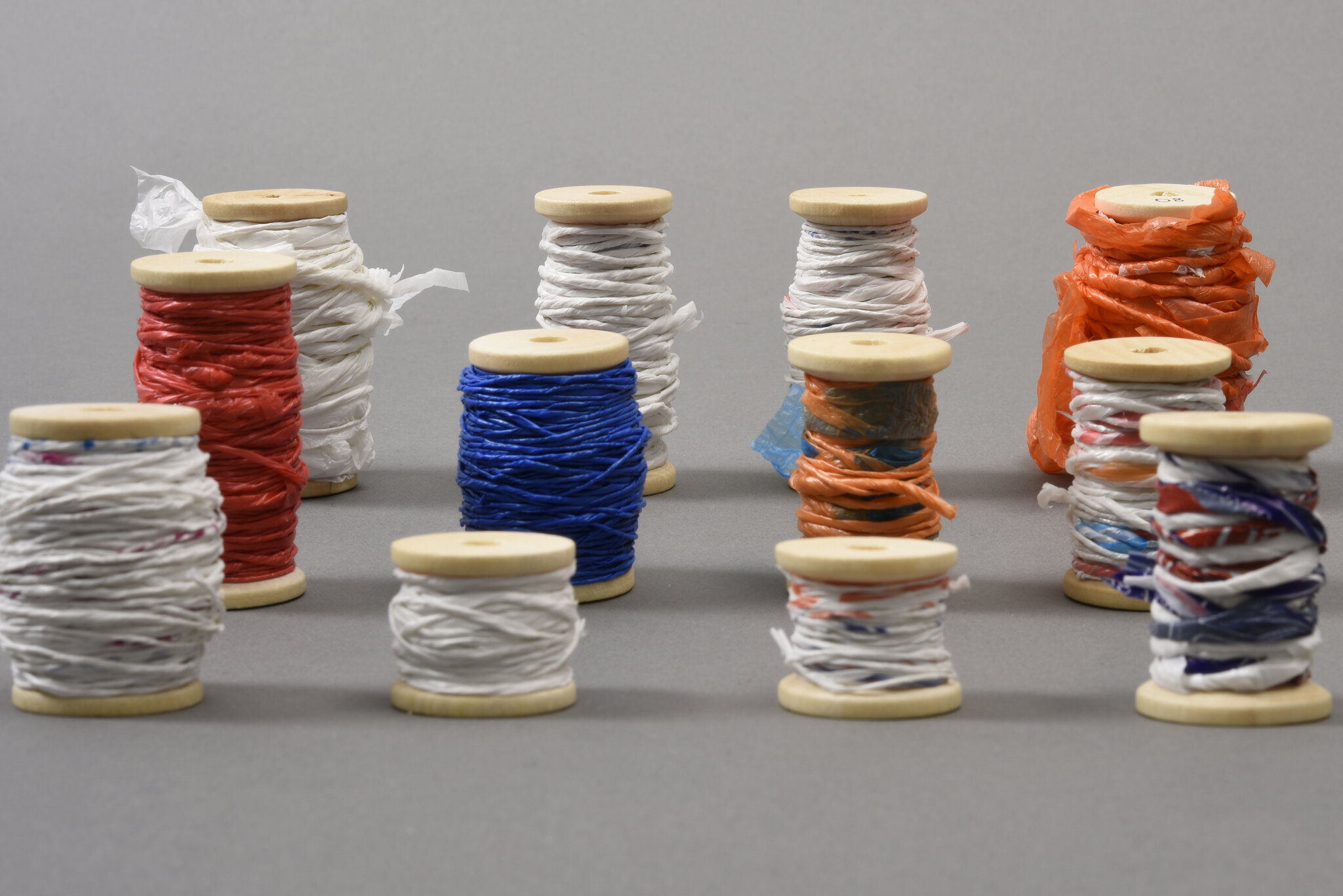 Re-thinking_1

Alle Rechte vorbehalten Jojo Stone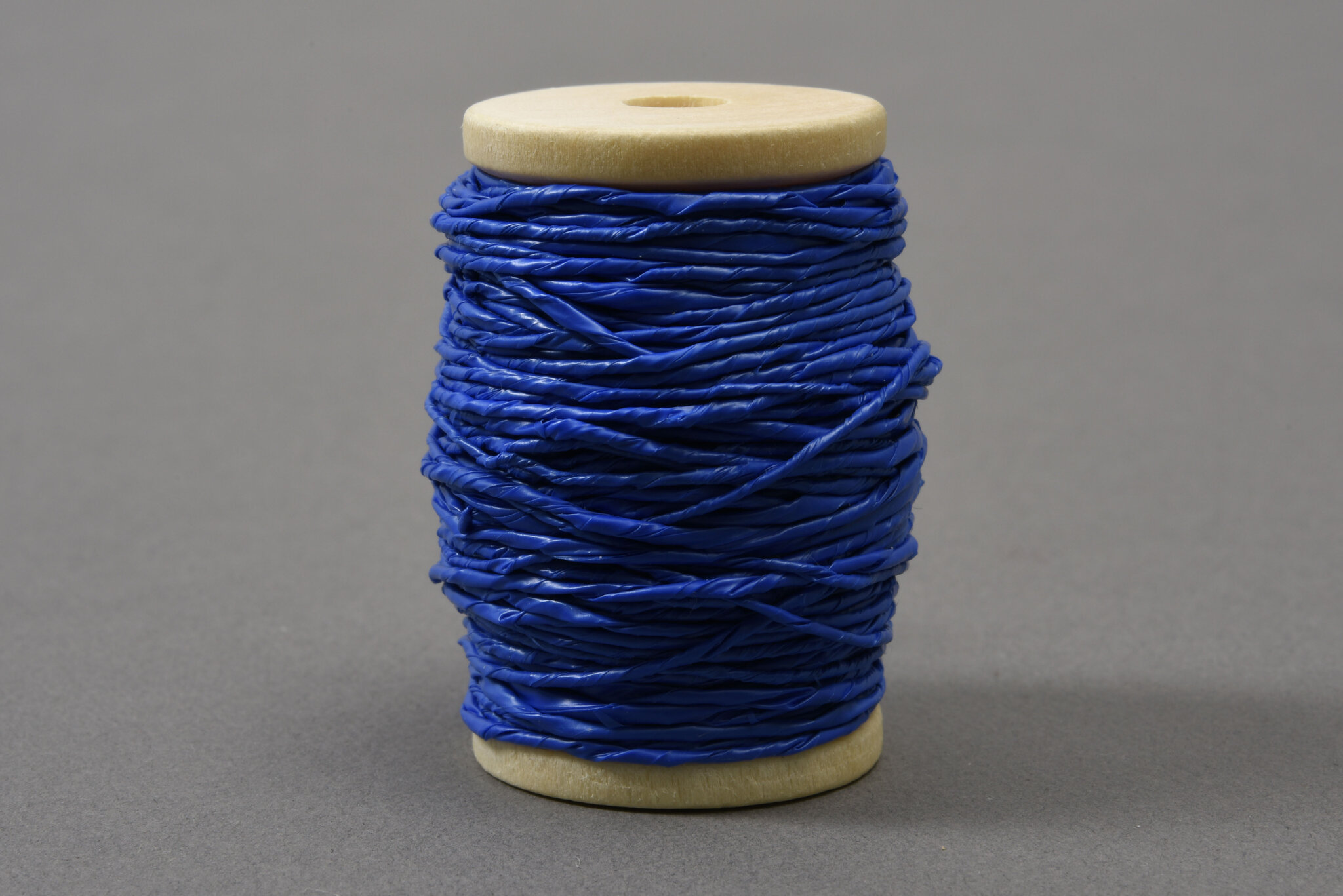 Re-thinking_6

Alle Rechte vorbehalten Jojo Stone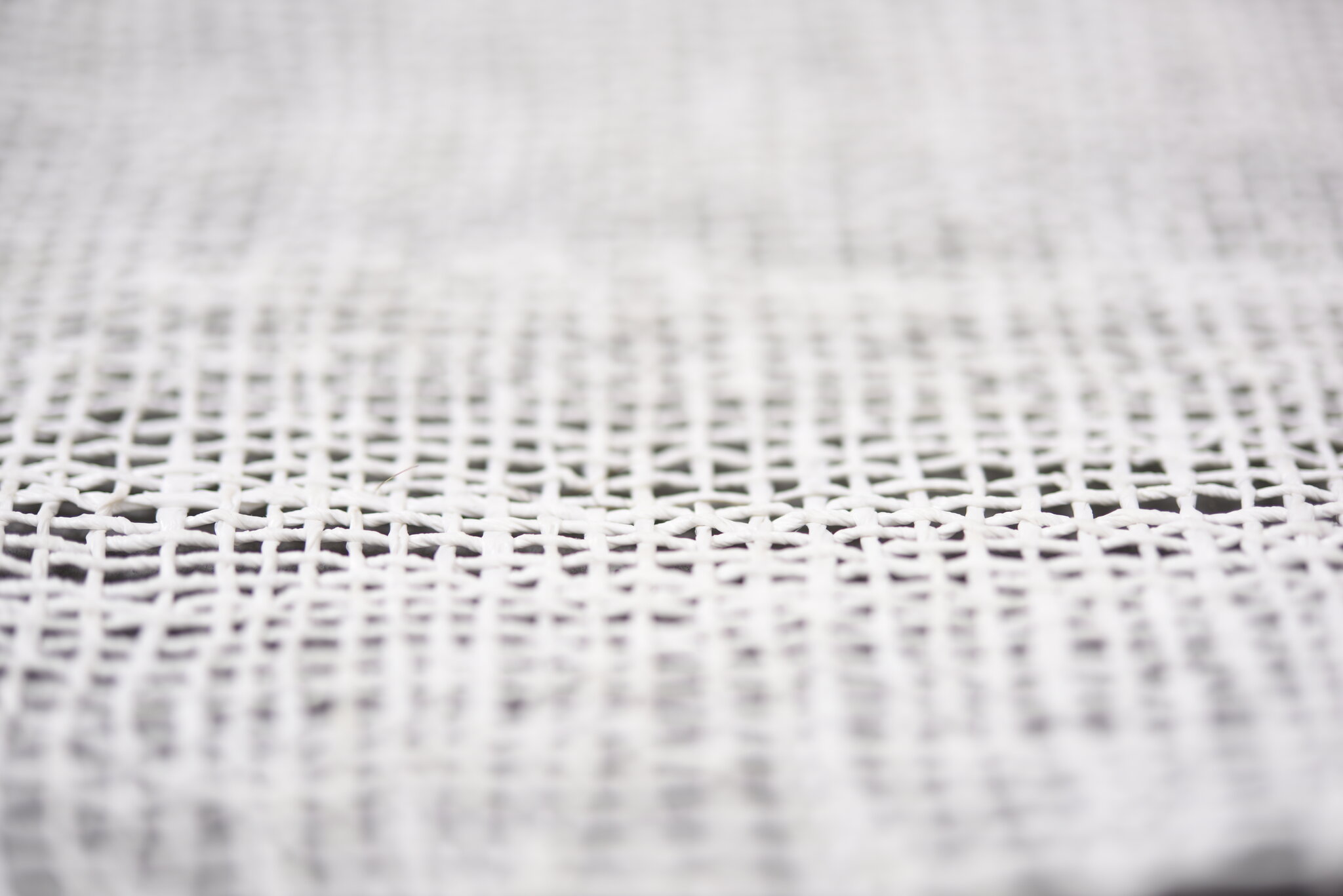 Re-thinking_5

Alle Rechte vorbehalten Jojo Stone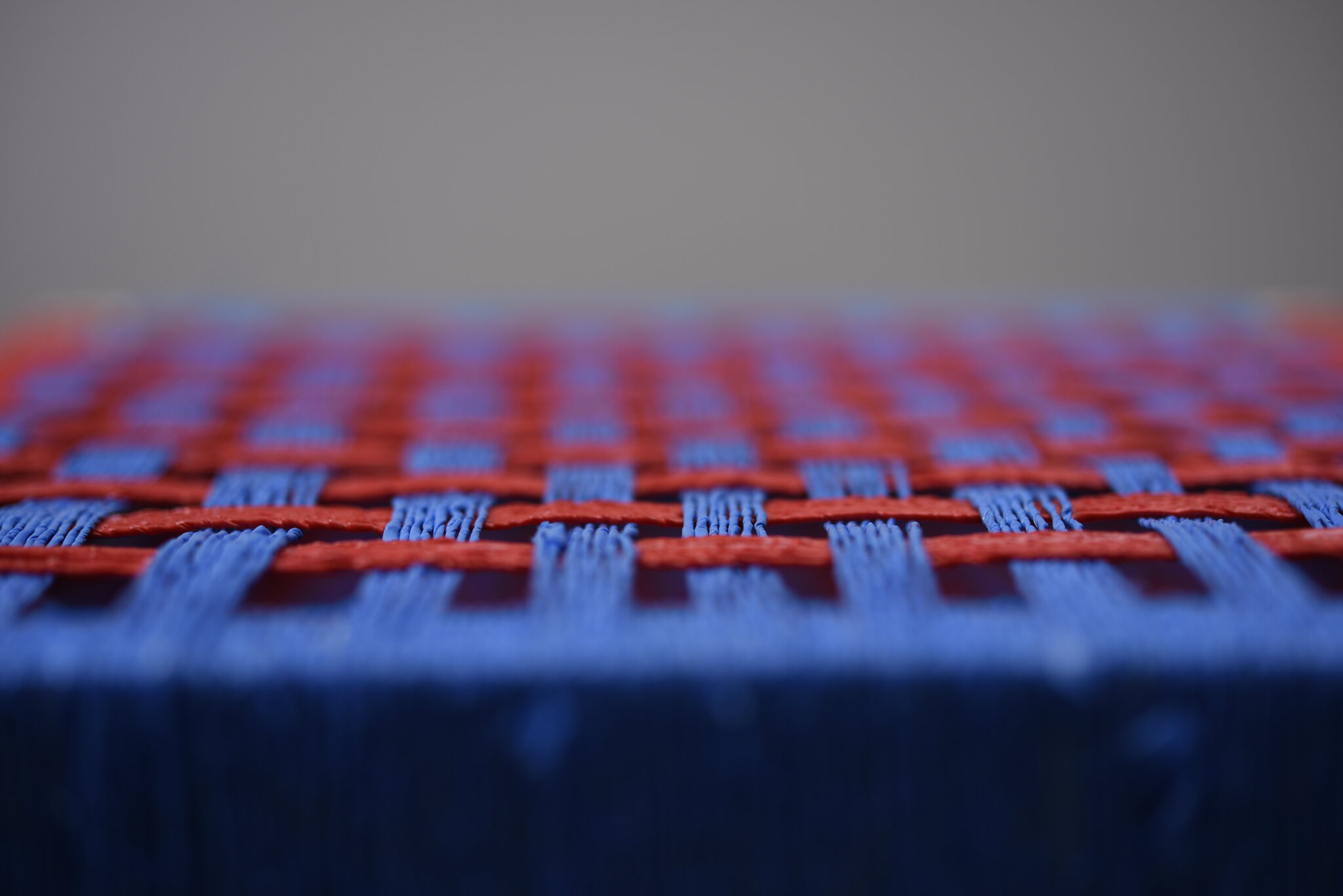 Re-thinking_4

Alle Rechte vorbehalten Jojo Stone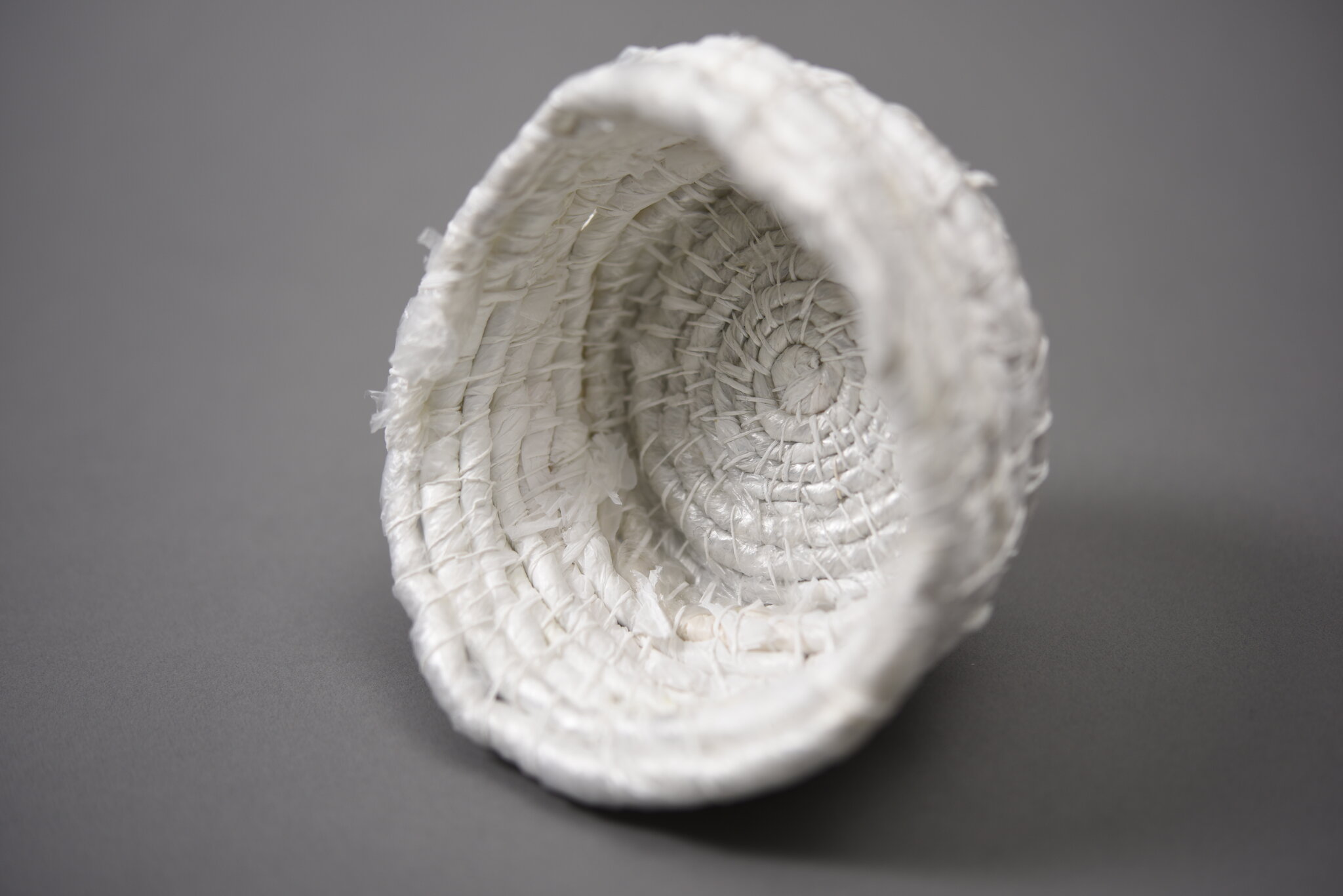 Re-Thinking_2

Alle Rechte vorbehalten Jojo Stone