Wintersemester 2017/2018, BA/MA Textil- und Flächendesign
Shaping Paper
Natural structures like plants are built up in layers. They are composed of a range of elements that vary in their orientation, stiffness and in their shrinkage/swelling rates. Such contrasting combinations provide these structures with specific properties and functions, i.e they are programmed to develop or to react to their environment in a pre-determined way. One example is humidity loss in plants' leaves in combination with disparate shrinkage/swelling rates. When the layers dry, the different expansion rates of their fibrous tissues cause tensional forces within the internal structure. The stresses that build up are then released through movements such as bending or curling.
Cellulose is a self-binding material that is an essential compound in plant fibres and as such also the primary resource for the production of paper. Furthermore, paper can have a wide range of qualities depending on fibre length, structure, manufacturing processes etc. With the self-binding properties of cellulose it is then possible to combine paper materials with different characteristics and thus mimic the natural behaviour of drying plant organs.
The paper making technique is an additive, low tech method to layer fibre material into different densities or even embed other paper materials. It also enables the re-pulping of paper materials to use as a raw material. In this project available wood based fibre types were selected (although other plant-based fibres with the same contrasting qualities could have been processed). Second hand translucent paper that has a high shrinkage rate was re-pulped and combined with low or almost non-shrinkage rate papers in the form of paper cuttings or other recycled paper. By combining such properties a mono-material compound is created in which each paper element exerts its respective influence.
The process of making the structures adopts shape-changing characteristic features found in nature that are also being researched for applications in technical sectors. One such example is the so called self-assembly process, attempting to pre-program a singular material structure to exert multiple functions and adapt its shape or purpose according to environmental changes. This concept of pre-programming a material to morph from one state to another is here transferred to paper. Different paper elements which by themselves are "inactive" become "active" agents in shape development when combined. Layering singular materials, with contrasting properties, will then affect the structure's shape development by humidity loss (drying) from a two-dimensional wet state to a three-dimensional dry state. Similar to humidity loss in plants, the paper compound attains a curved shape through drying.
Manipulating the material for a desired curved end-shape is however not an entirely controllable process; the constructed material takes on a certain autonomy. The maker defines the material constructional input such as geometry, size, thickness and a drying method. After that the maker takes on the passive role of an observer. The unrestrained drying method, combined with the inherent characteristics and the activeness of the material and the low-tech approach, will always lead to comparable, yet unique results.
The paper making method allows the maker to adapt the construction and experiment in a quick manner, which could not be carried out with fixed moulds. Also, the uniqueness and individual characteristics of the structure could otherwise not emerge. The curving feature of the paper compound, its contrasting transparencies, together with uneven surfaces, embodies the characteristics of natural forms. The maker's physical engagement with the material results in a unique quality that is transmitted to the ultimate user.
The structures are open for different usages. As single elements, for e.g. experimental packaging or food experiences that individualise and animate the consumer experience, they can act like a medium between the creator and the user. Assembled into bigger surfaces for interior use, the paper structures contribute an organic element to the space. Here, the paper elements become part of a larger composition, which merges singularity with a kind of collective arrangement, embodying the serial and the individual at the same time.
Project category
Project subjects
BA/MA Textil- und Flächendesign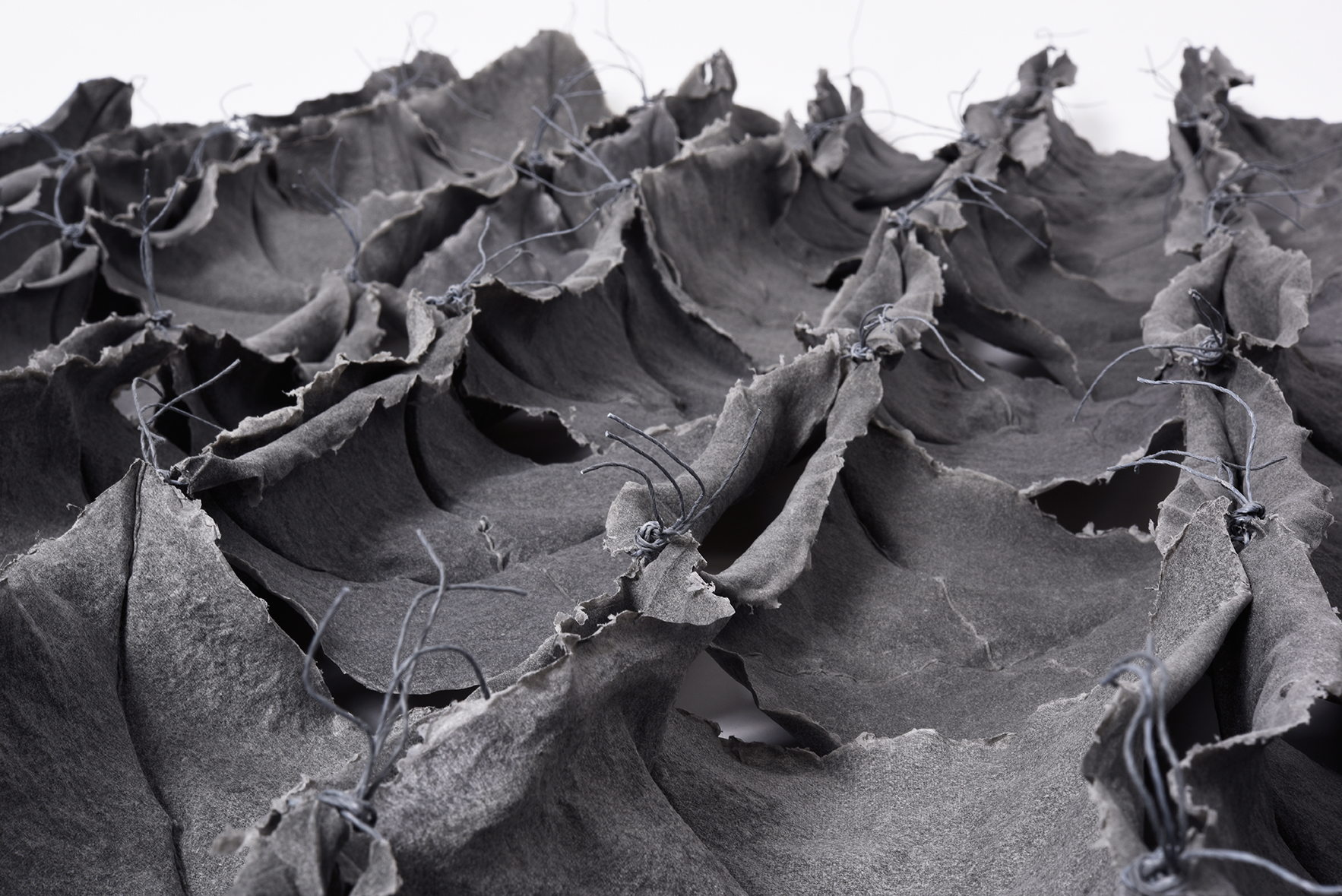 Shaping Paper

Alle Rechte vorbehalten Bára Finnsdóttir
Shaping Paper

Alle Rechte vorbehalten Bára Finnsdóttir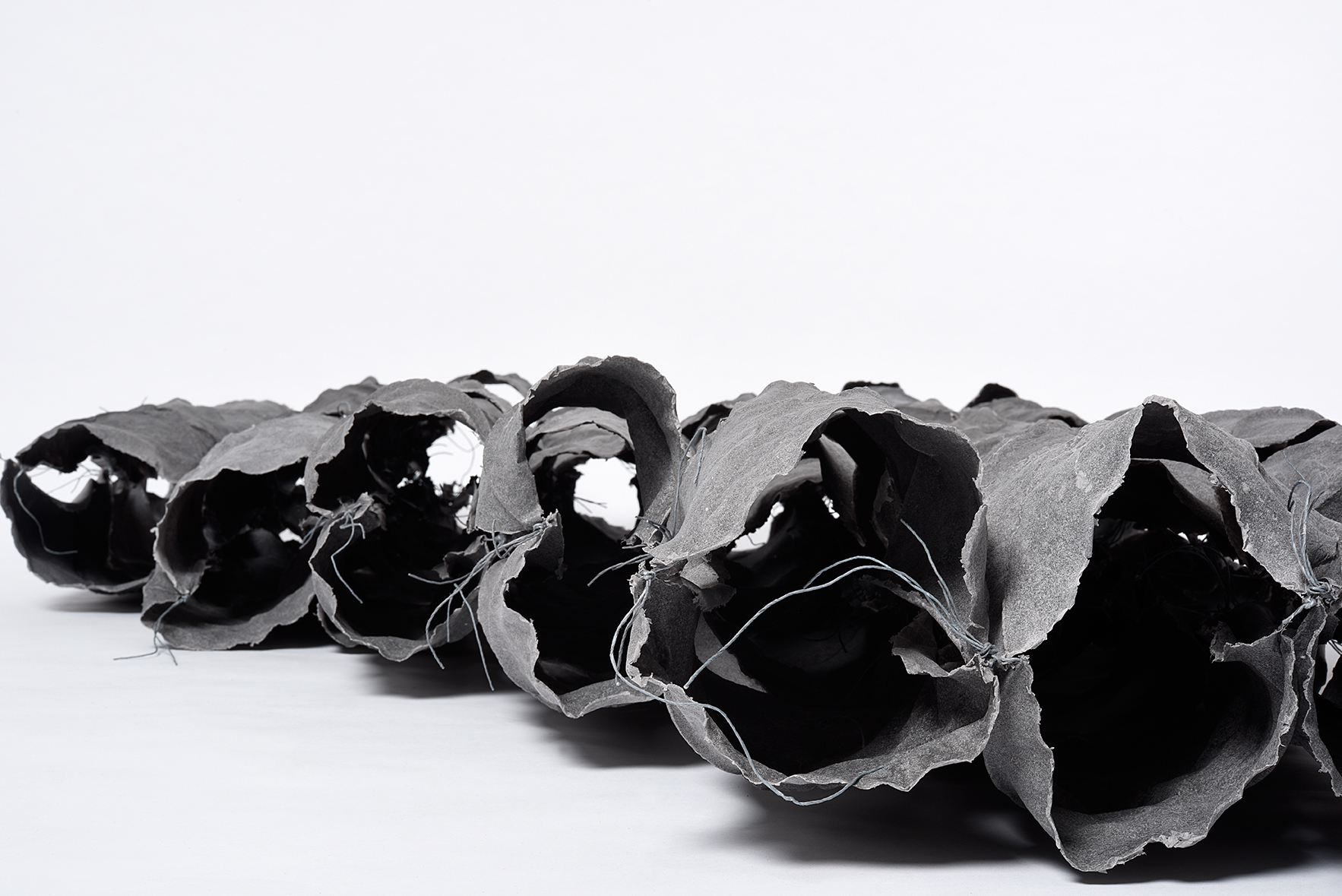 Shaping Paper

Alle Rechte vorbehalten Bára Finnsdóttir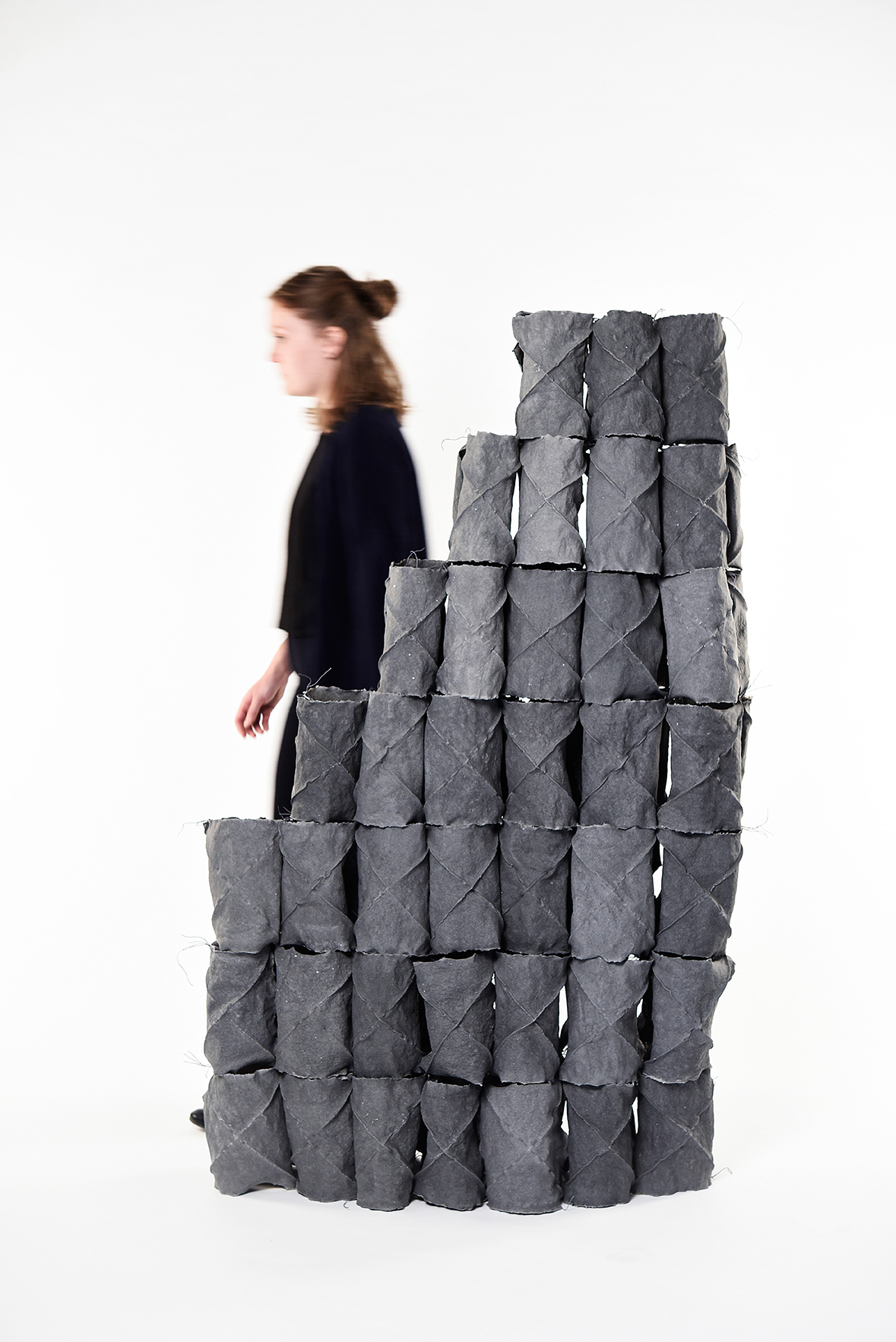 Shaping Paper_Standing structure

Alle Rechte vorbehalten Bára Finnsdóttir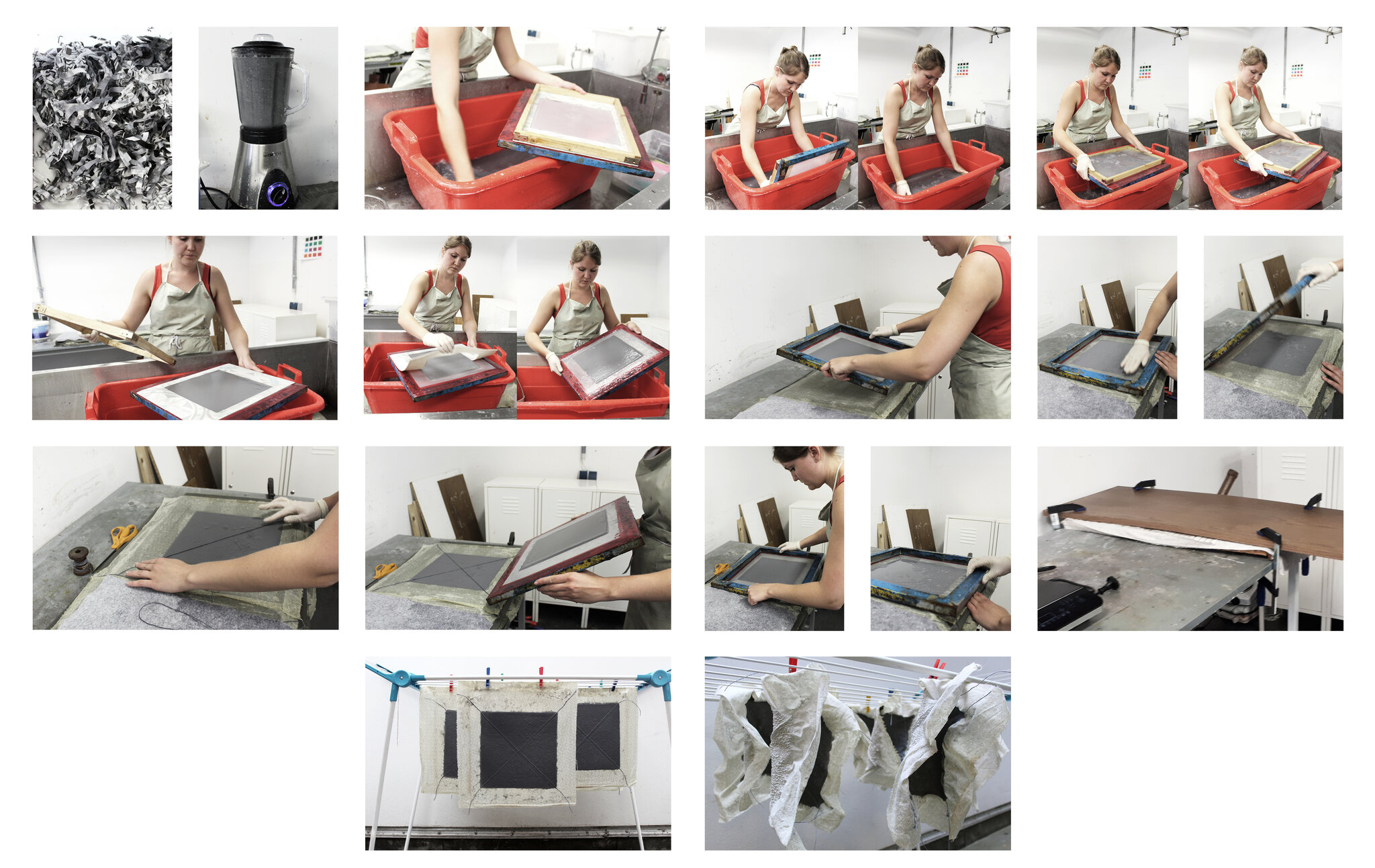 Shaping Paper_Making of

Alle Rechte vorbehalten Bára Finnsdóttir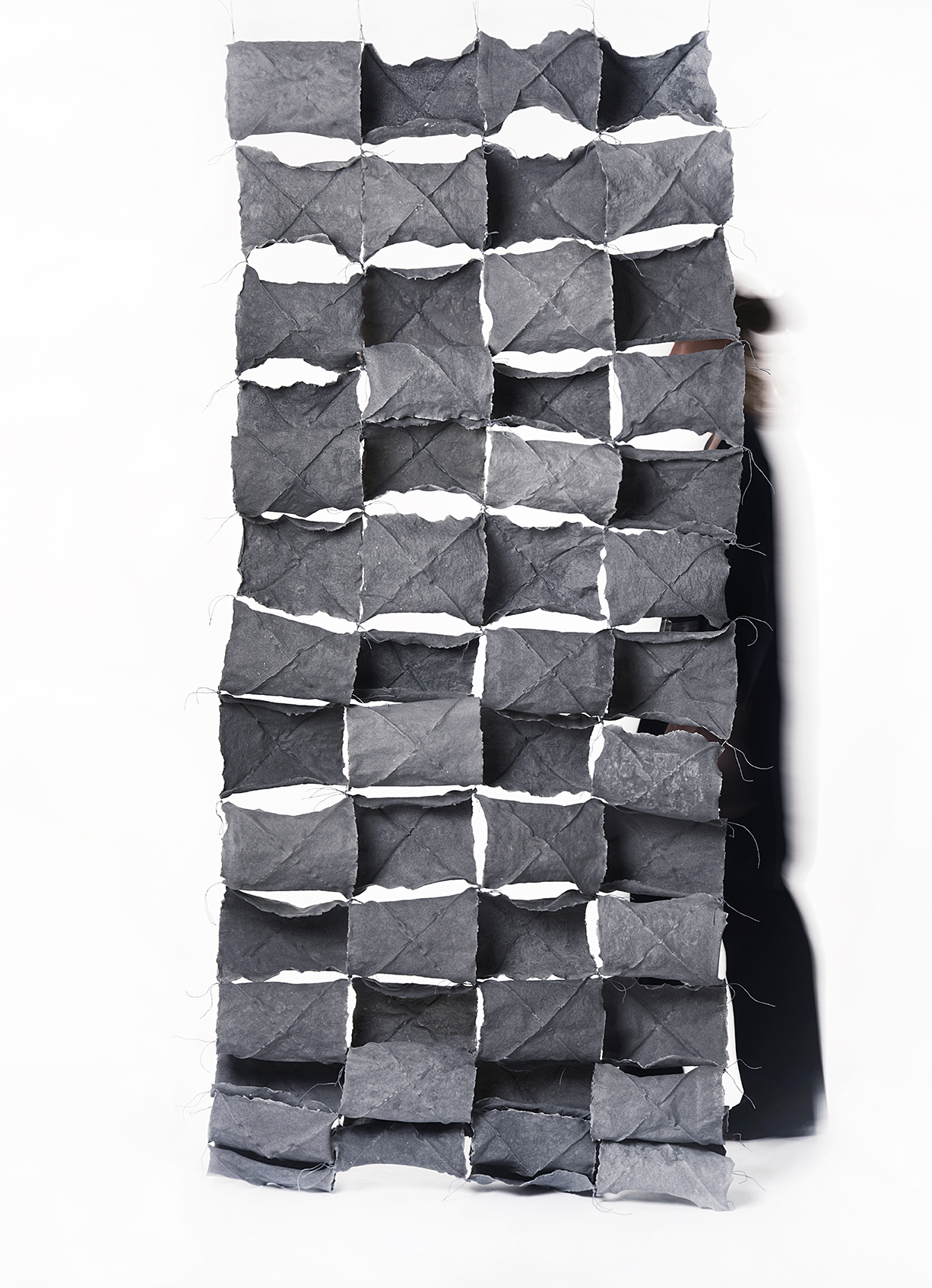 Shaping Paper_Hanging structure

Alle Rechte vorbehalten Bára Finnsdóttir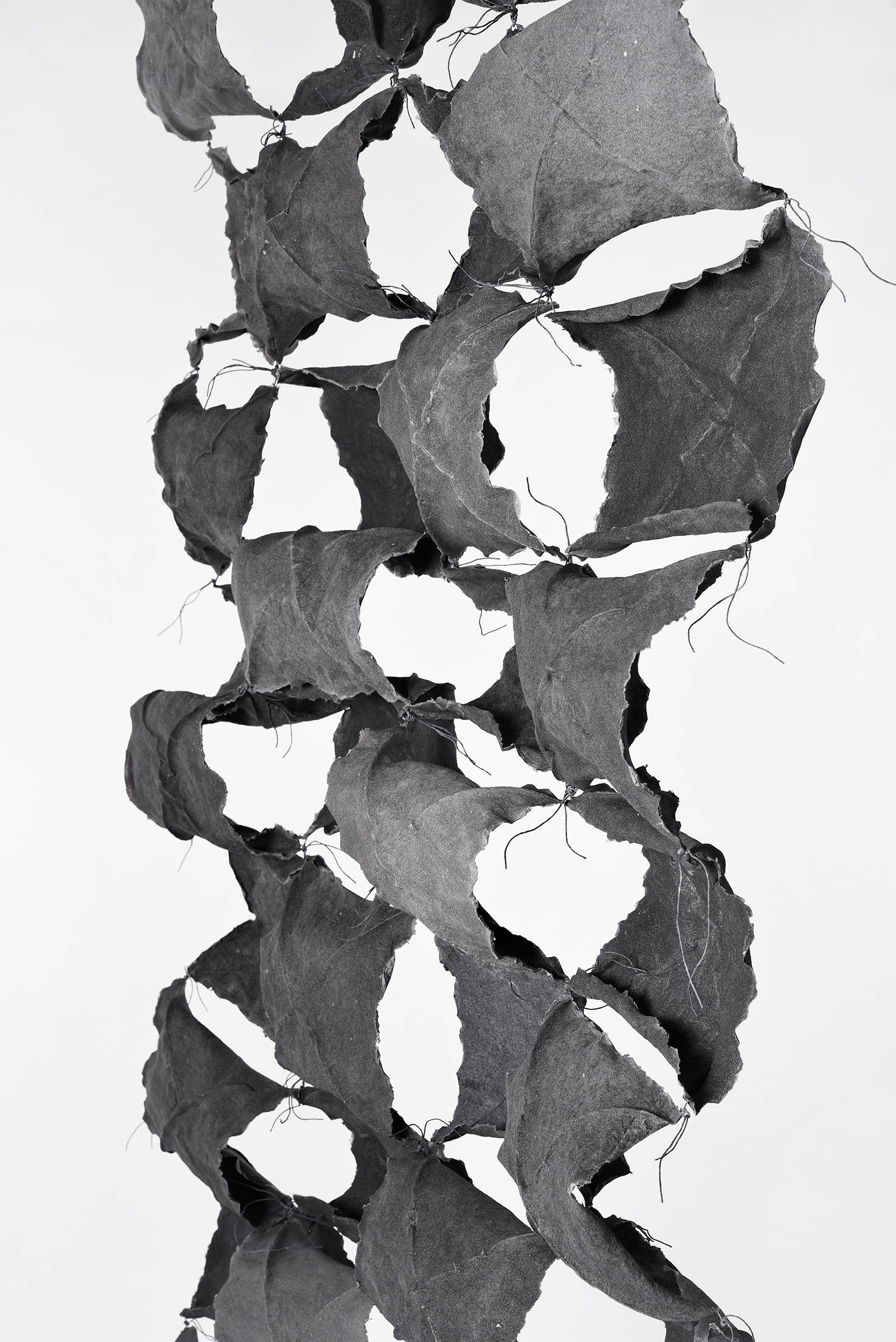 Shaping Paper_Hanging structure detail

Alle Rechte vorbehalten Bára Finnsdóttir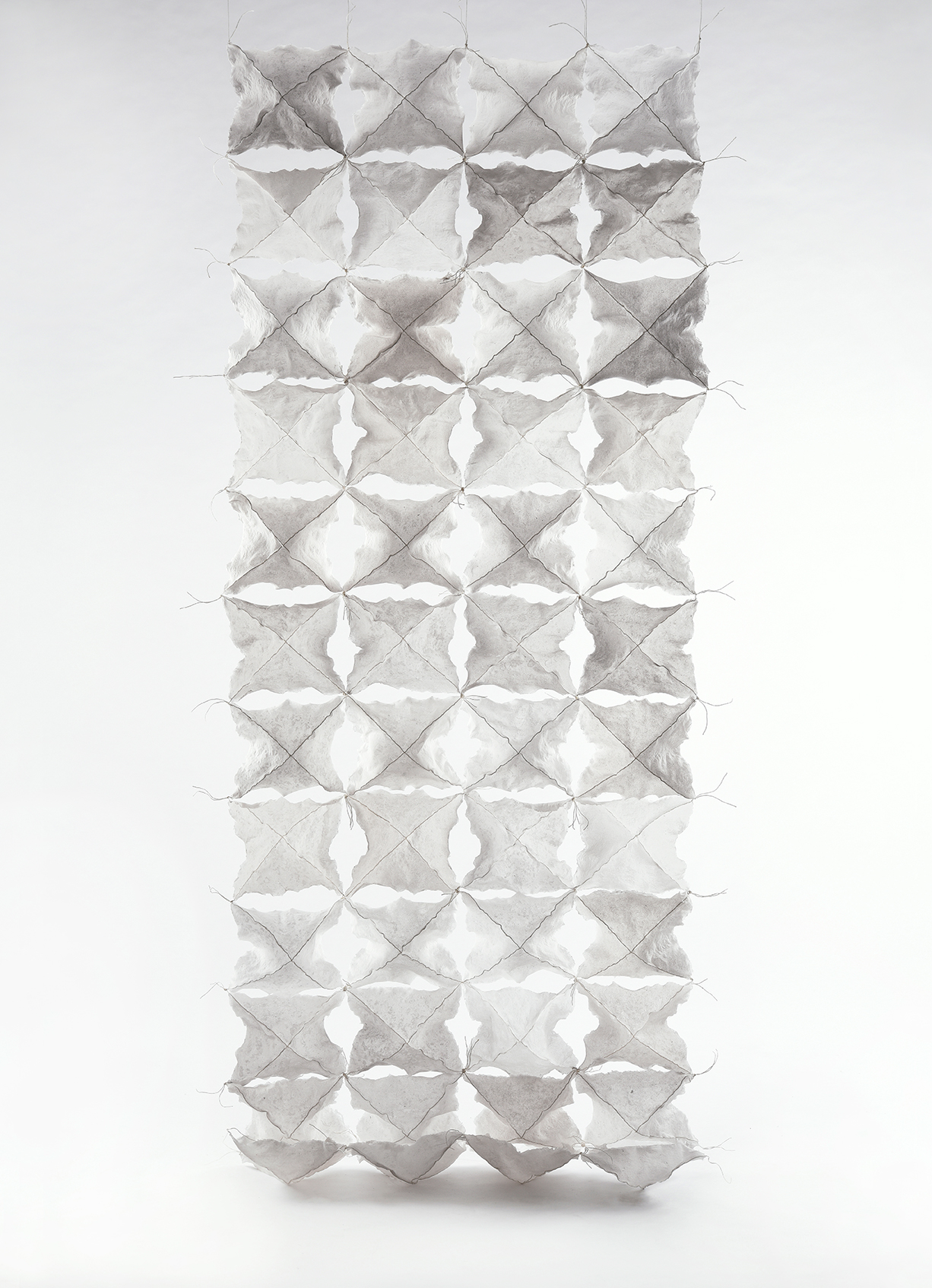 Shaping Paper_Hanging structure light

Alle Rechte vorbehalten Bára Finnsdóttir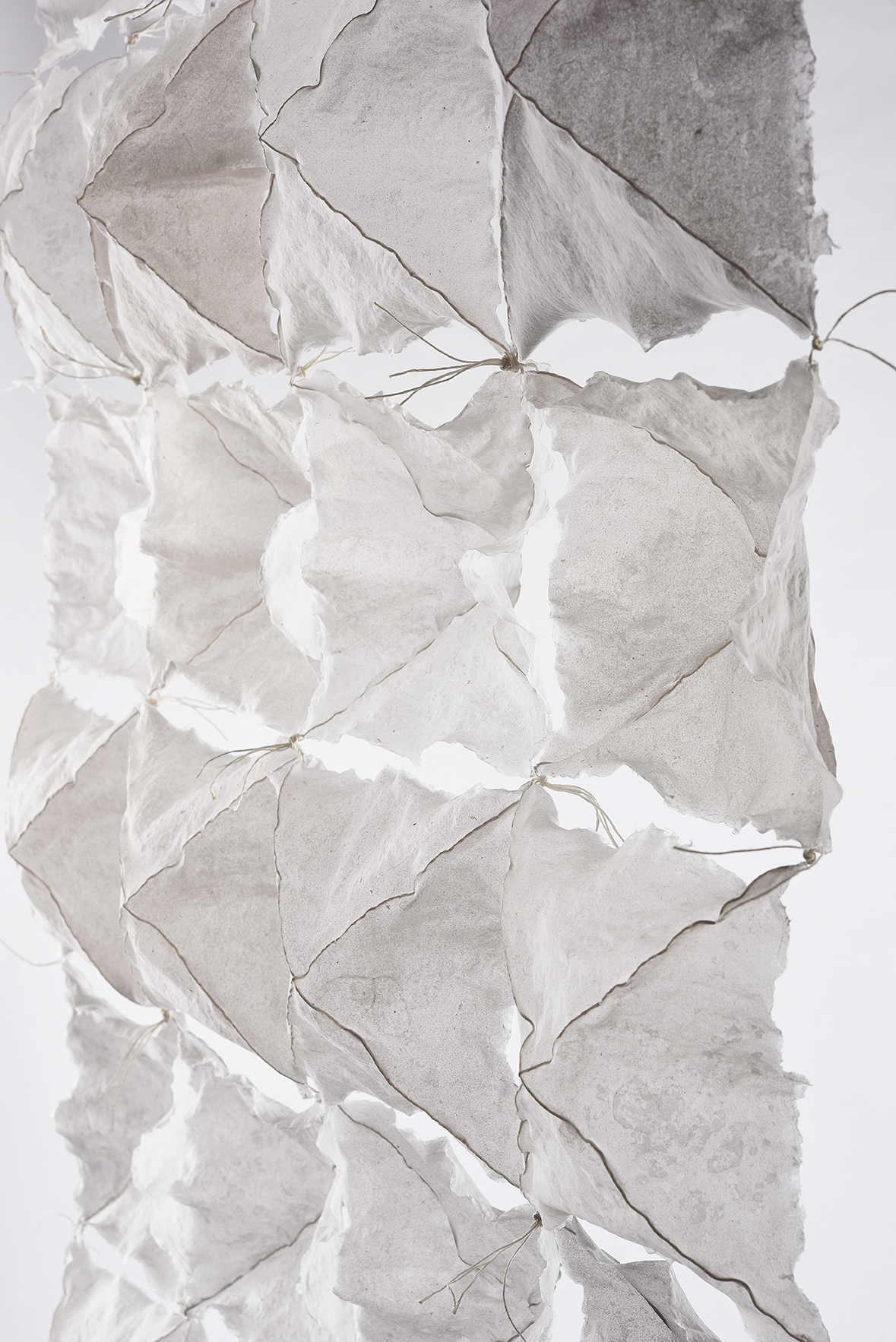 Shaping Paper_Hanging structure light detail

Alle Rechte vorbehalten Bára Finnsdóttir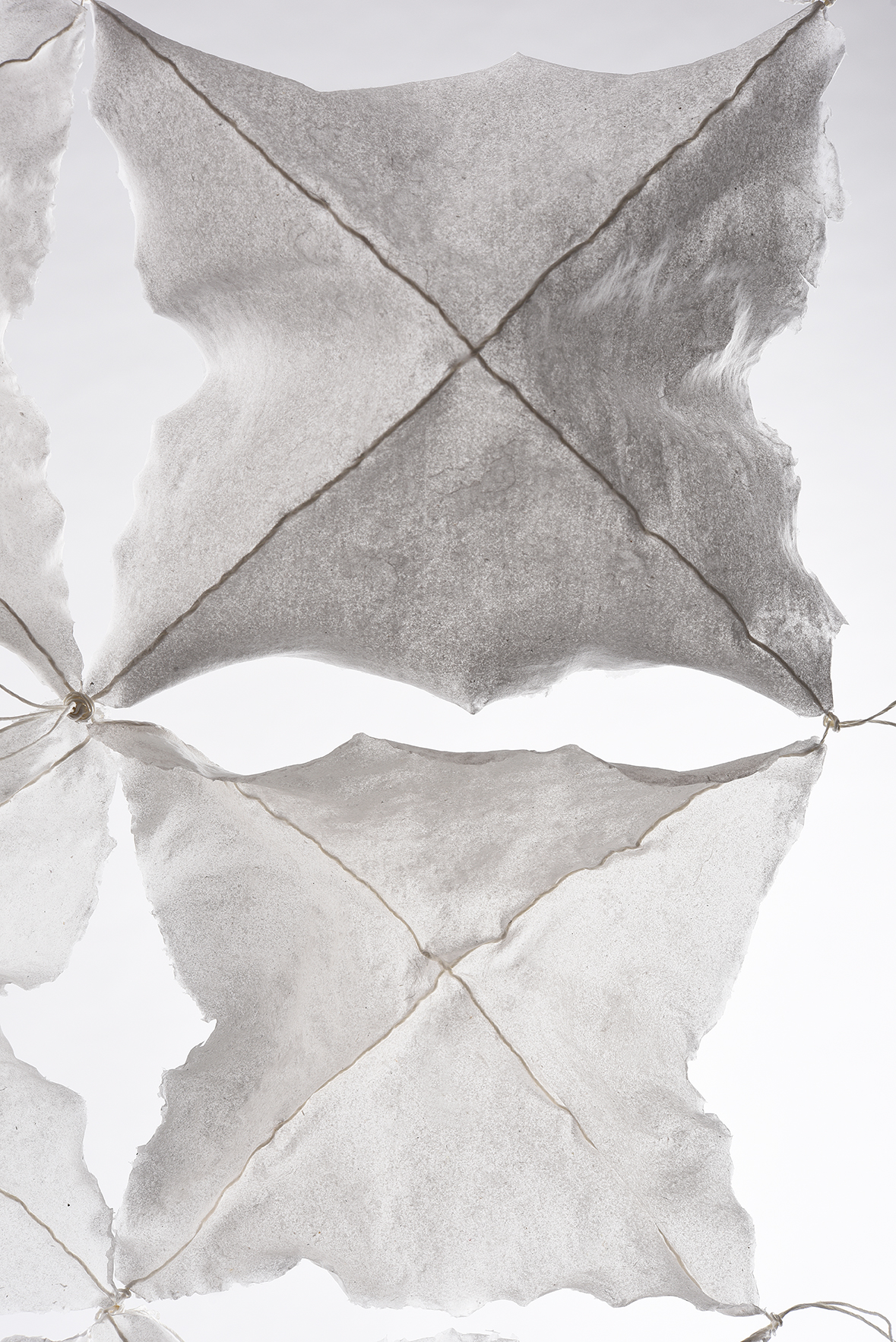 Shaping Paper_Hanging structure light detail 2

Alle Rechte vorbehalten Bára Finnsdóttir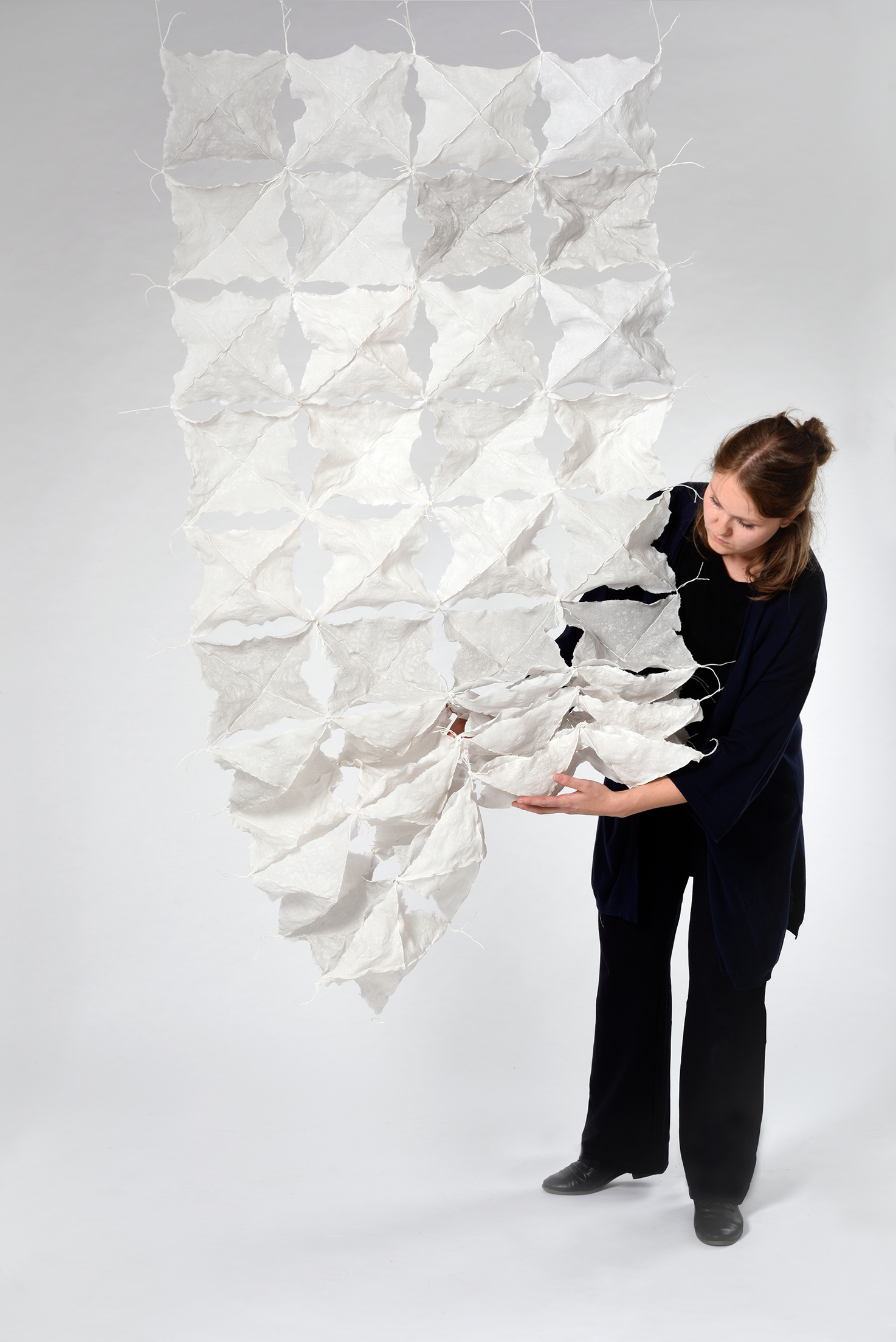 Shaping Paper_Hanging structure light

Alle Rechte vorbehalten Bára Finnsdóttir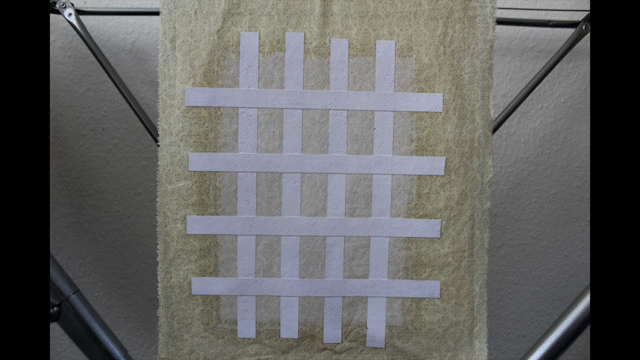 Shaping Paper_Drying of shapes

Alle Rechte vorbehalten Bára Finnsdóttir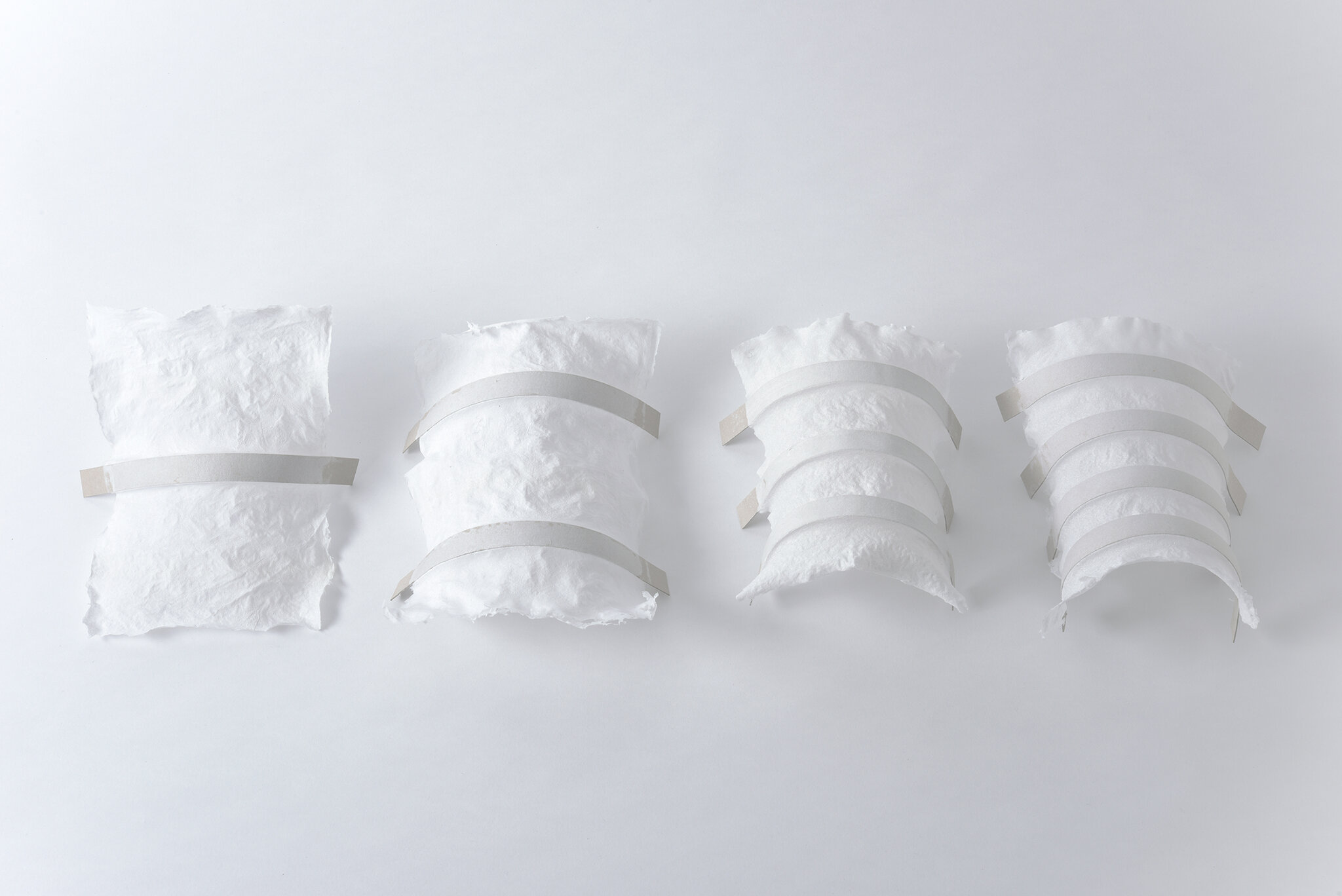 Shaping Paper_Form study. Translucent paper pulp as an outer material

Alle Rechte vorbehalten Bára Finnsdóttir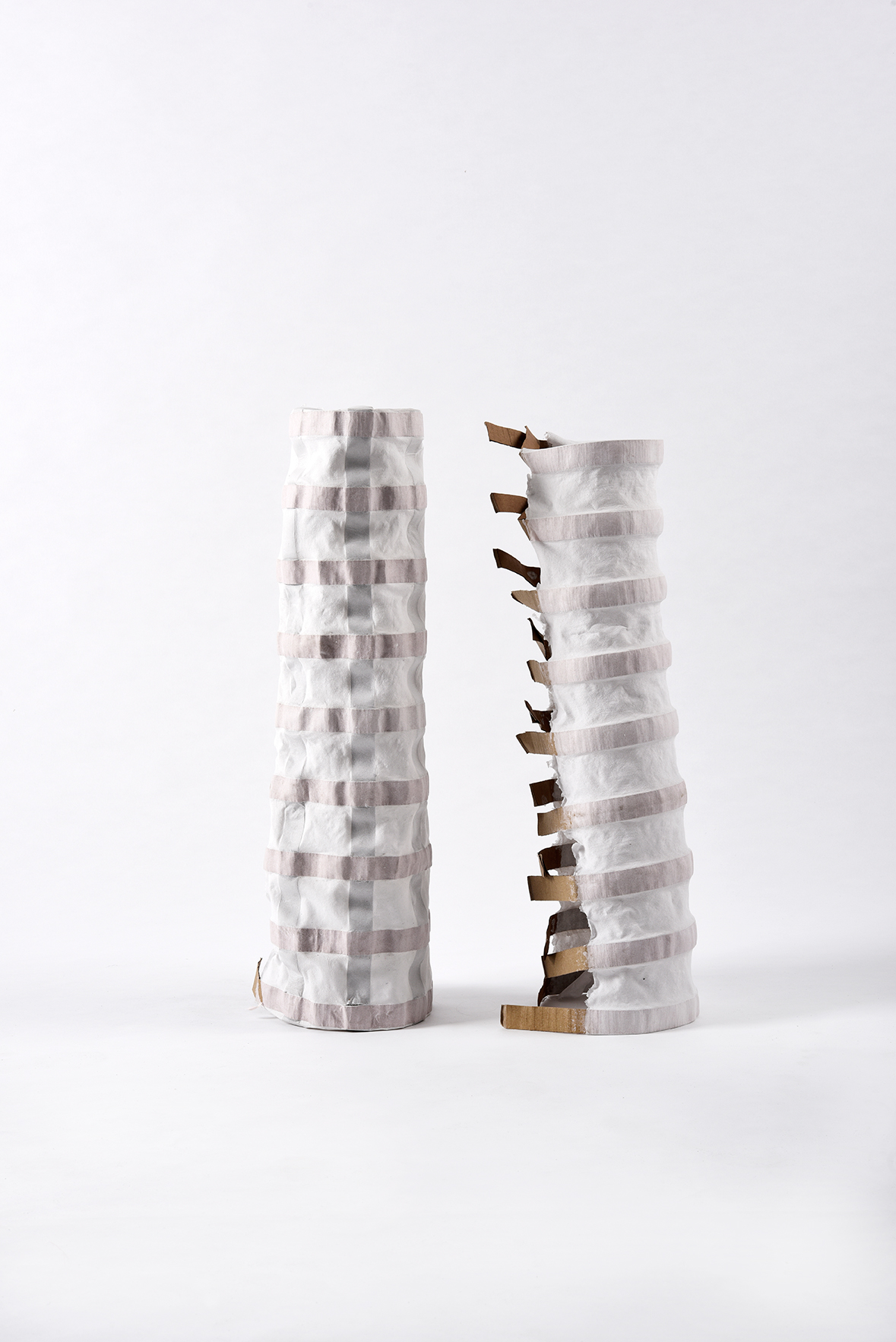 Shaping Paper_Standing structures

Alle Rechte vorbehalten Bára Finnsdóttir
Shaping Paper_Stability testing

Alle Rechte vorbehalten Bára Finnsdóttir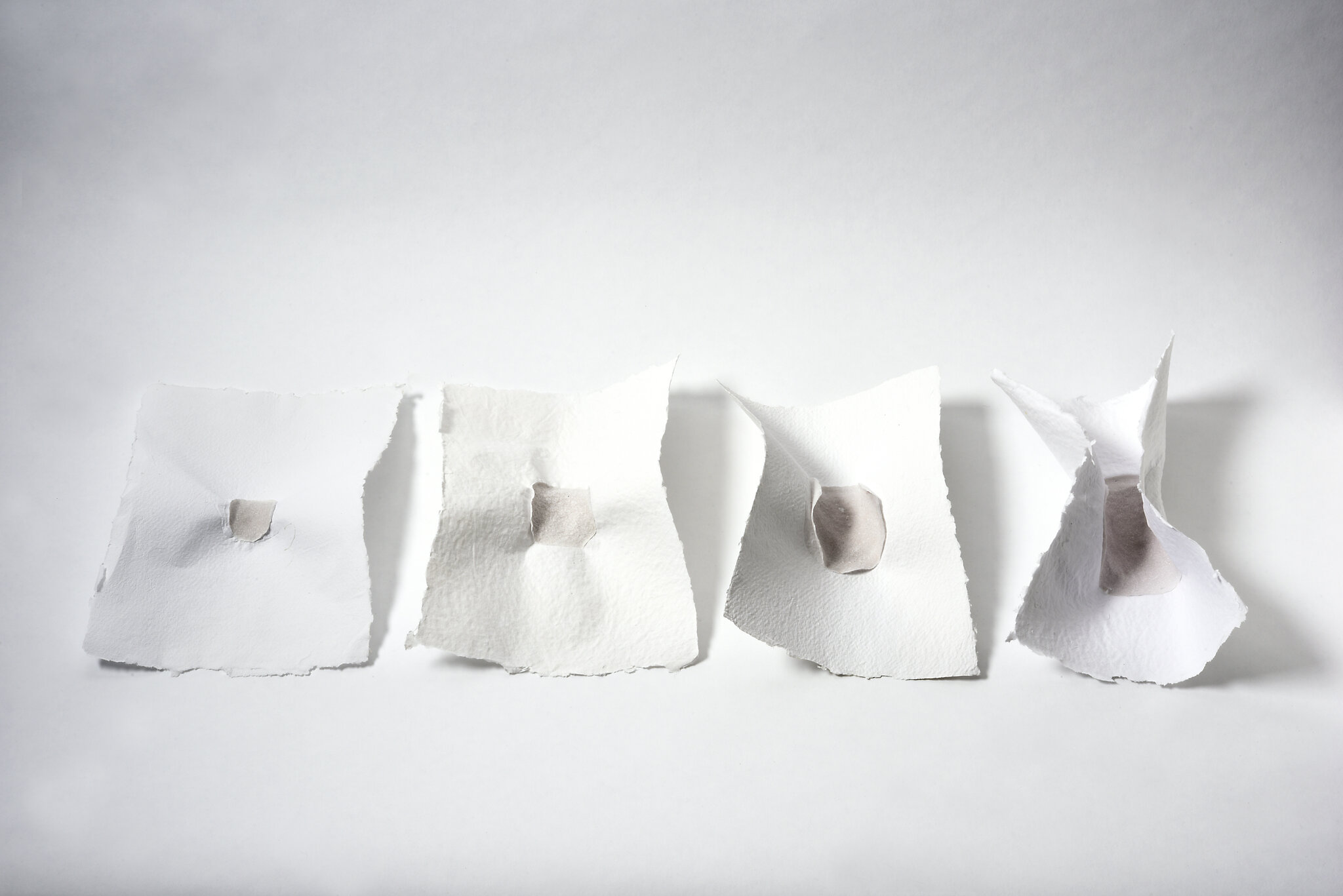 Shaping Paper_Form study. Translucent paper pulp as an embedded material

Alle Rechte vorbehalten Bára Finnsdóttir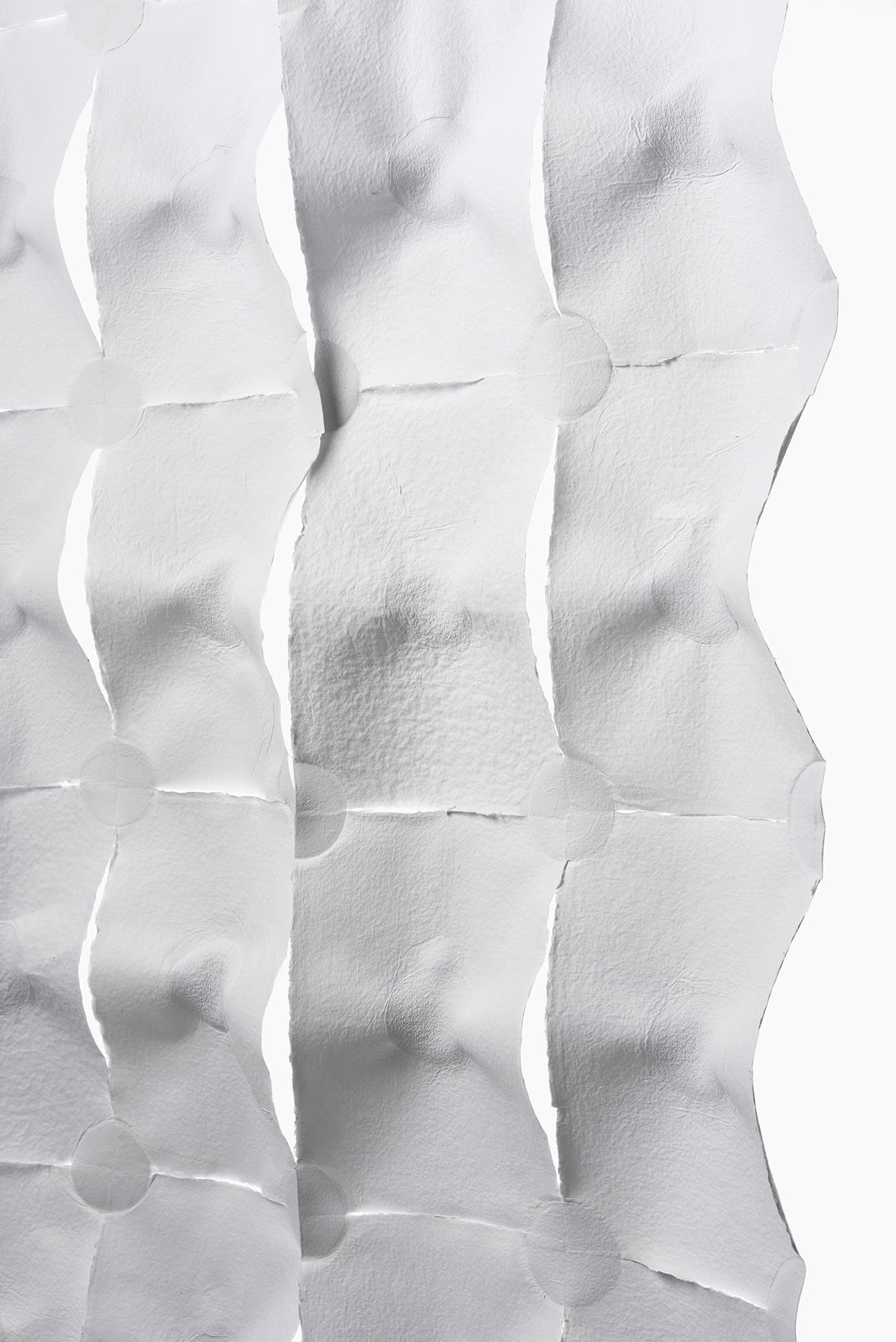 Shaping Paper_Hanging structure. Translucent paper as an embedded material

Alle Rechte vorbehalten Bára Finnsdóttir
Shaping Paper_Hanging structure. Translucent paper as an embedded material

Alle Rechte vorbehalten Bára Finnsdóttir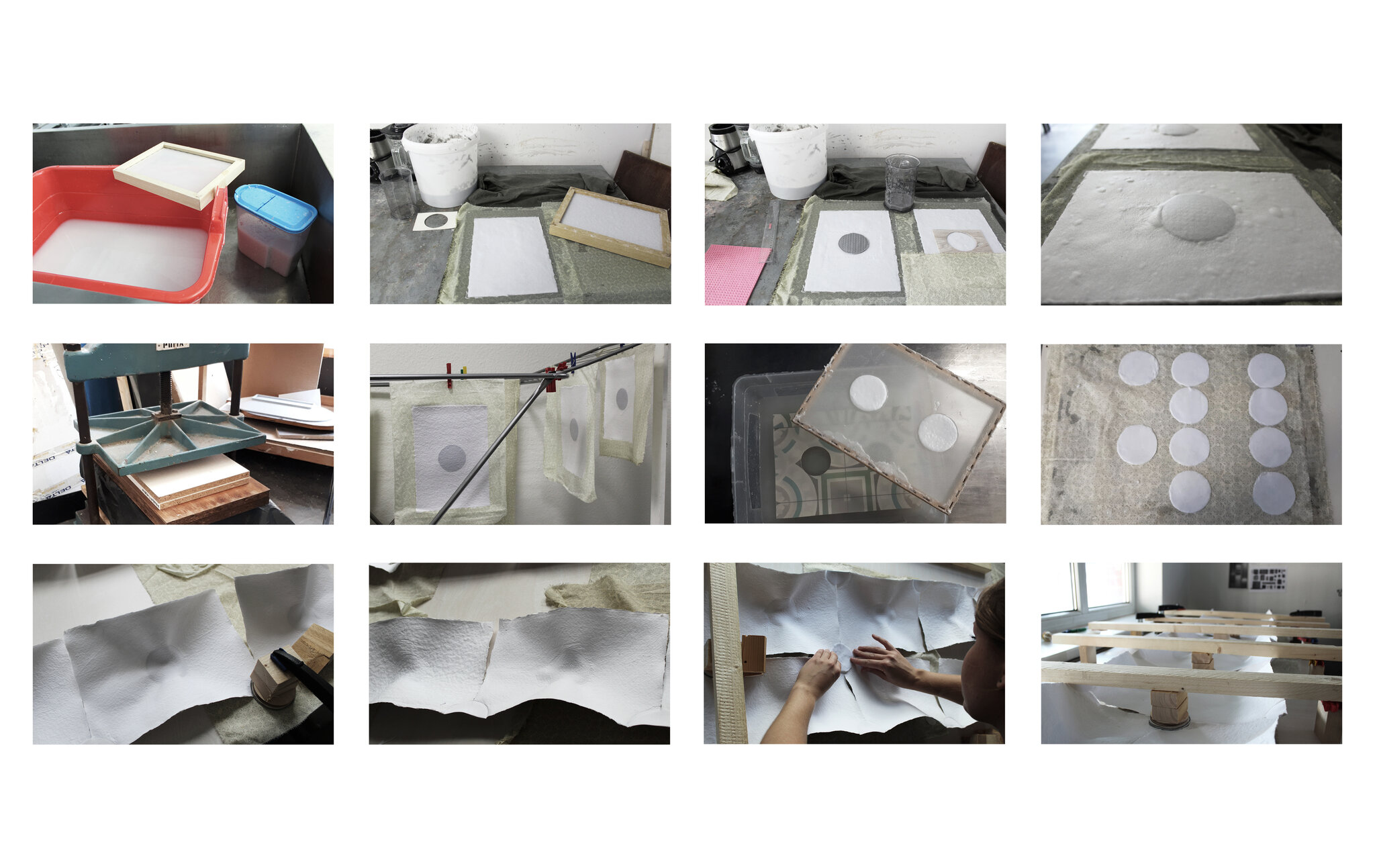 Shaping Paper_Making of

Alle Rechte vorbehalten Bára Finnsdóttir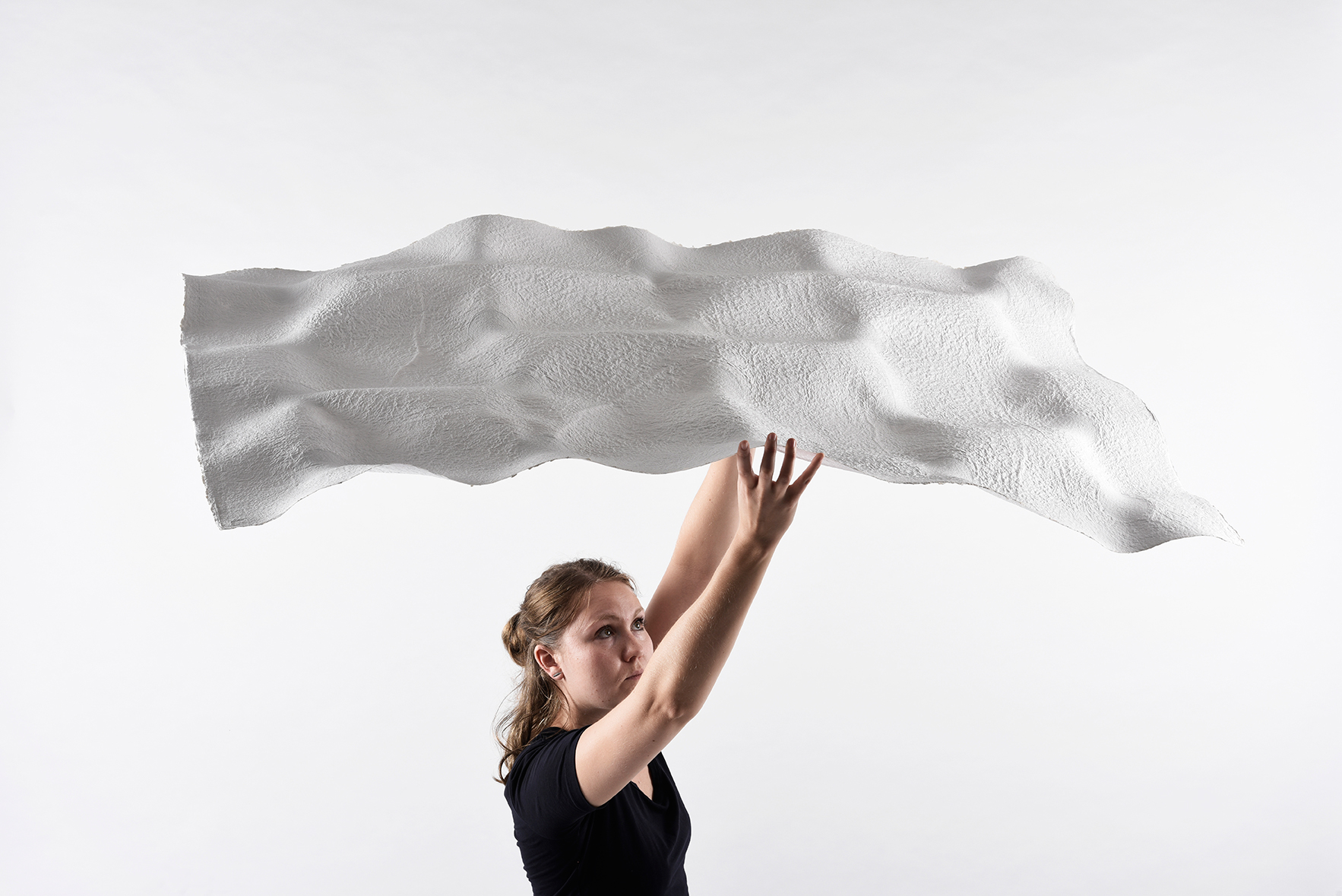 Shaping Paper_larger interconnected surface.
Dried on a flat surface.
Alle Rechte vorbehalten Bára Finnsdóttir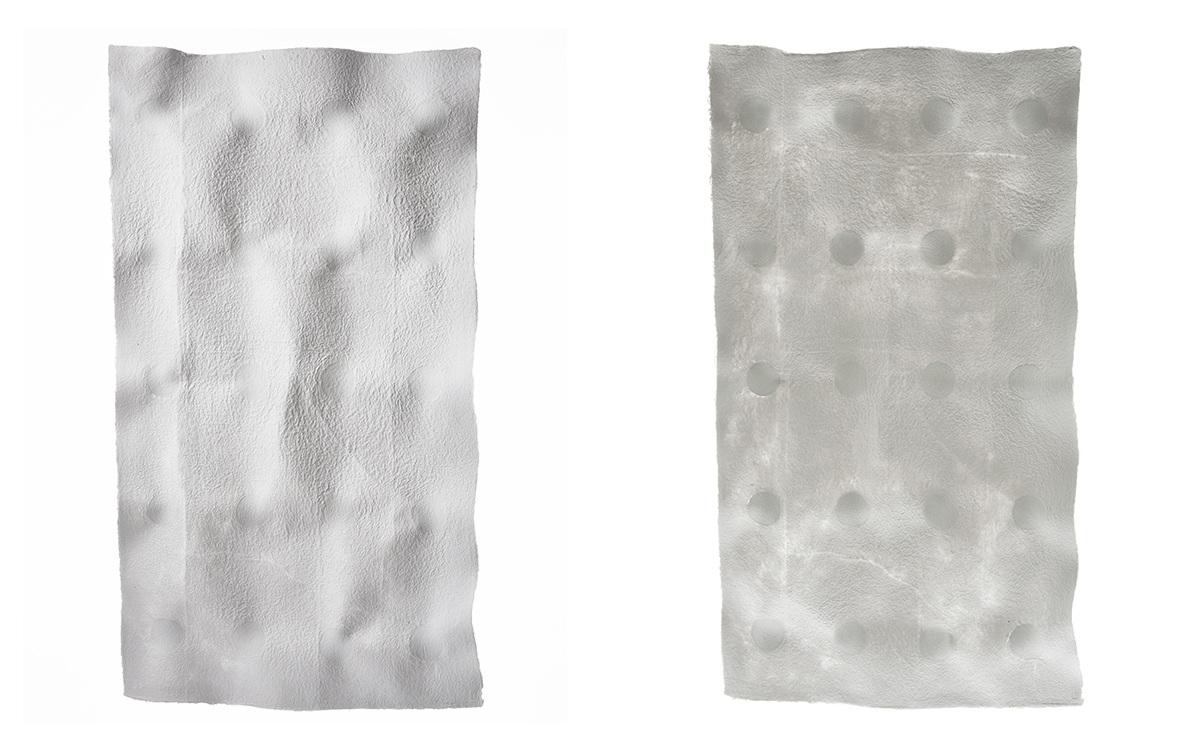 Shaping Paper_larger interconnected surface.
Dried on a flat surface. Visual effects with light.
Alle Rechte vorbehalten Bára Finnsdóttir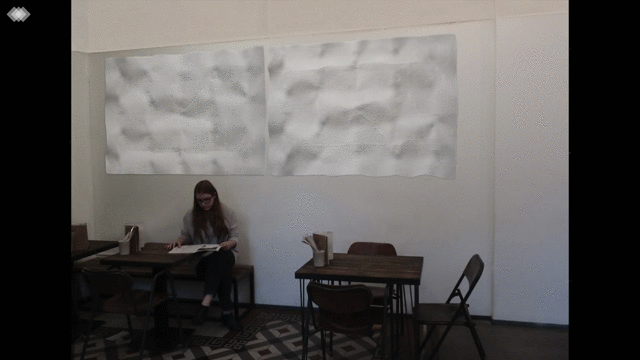 Shaping Paper_Visualisation

Alle Rechte vorbehalten Bára Finnsdóttir
Shaping Paper_Making of

Alle Rechte vorbehalten Bára Finnsdóttir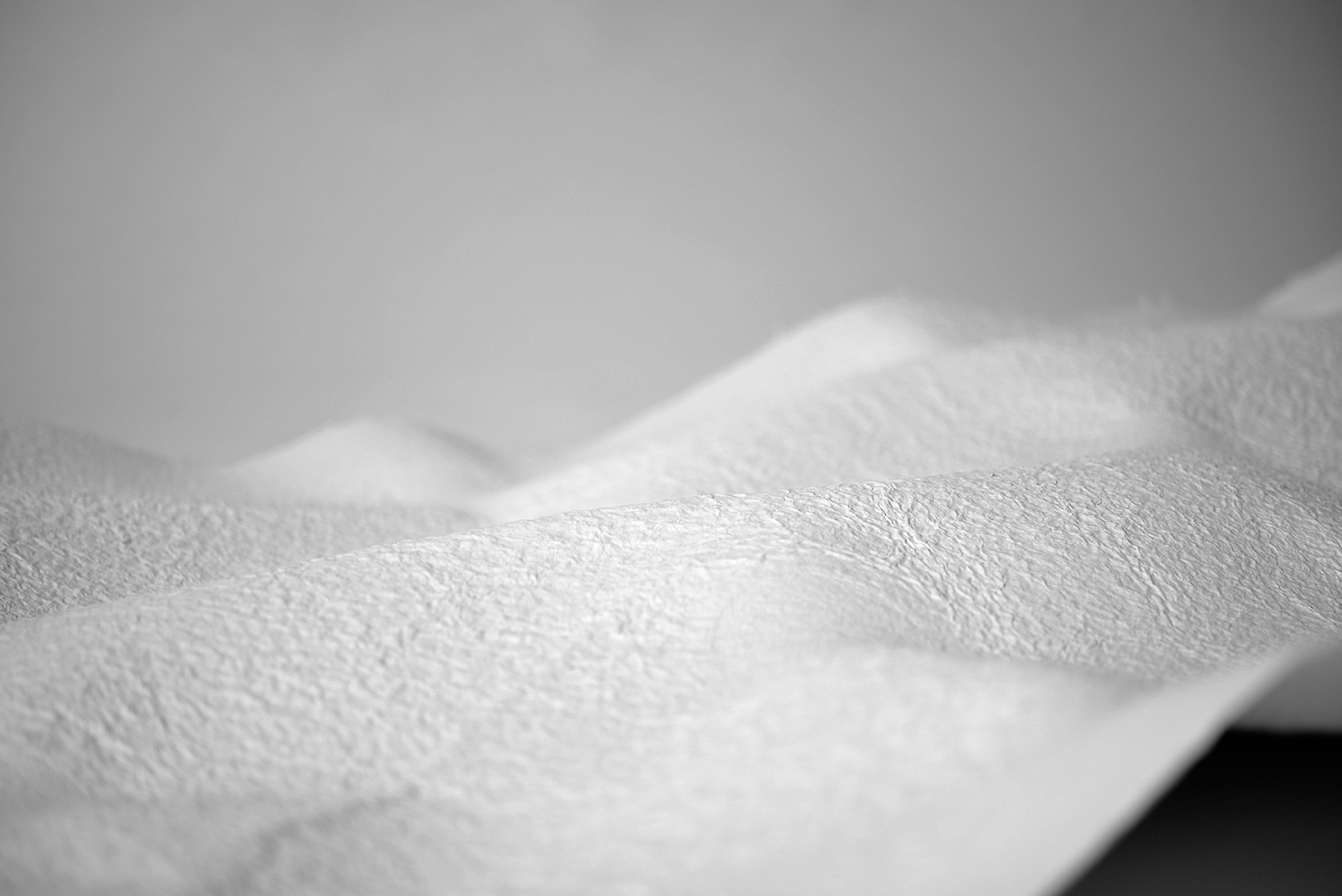 Shaping Paper_larger interconnected surface.

Alle Rechte vorbehalten Bára Finnsdóttir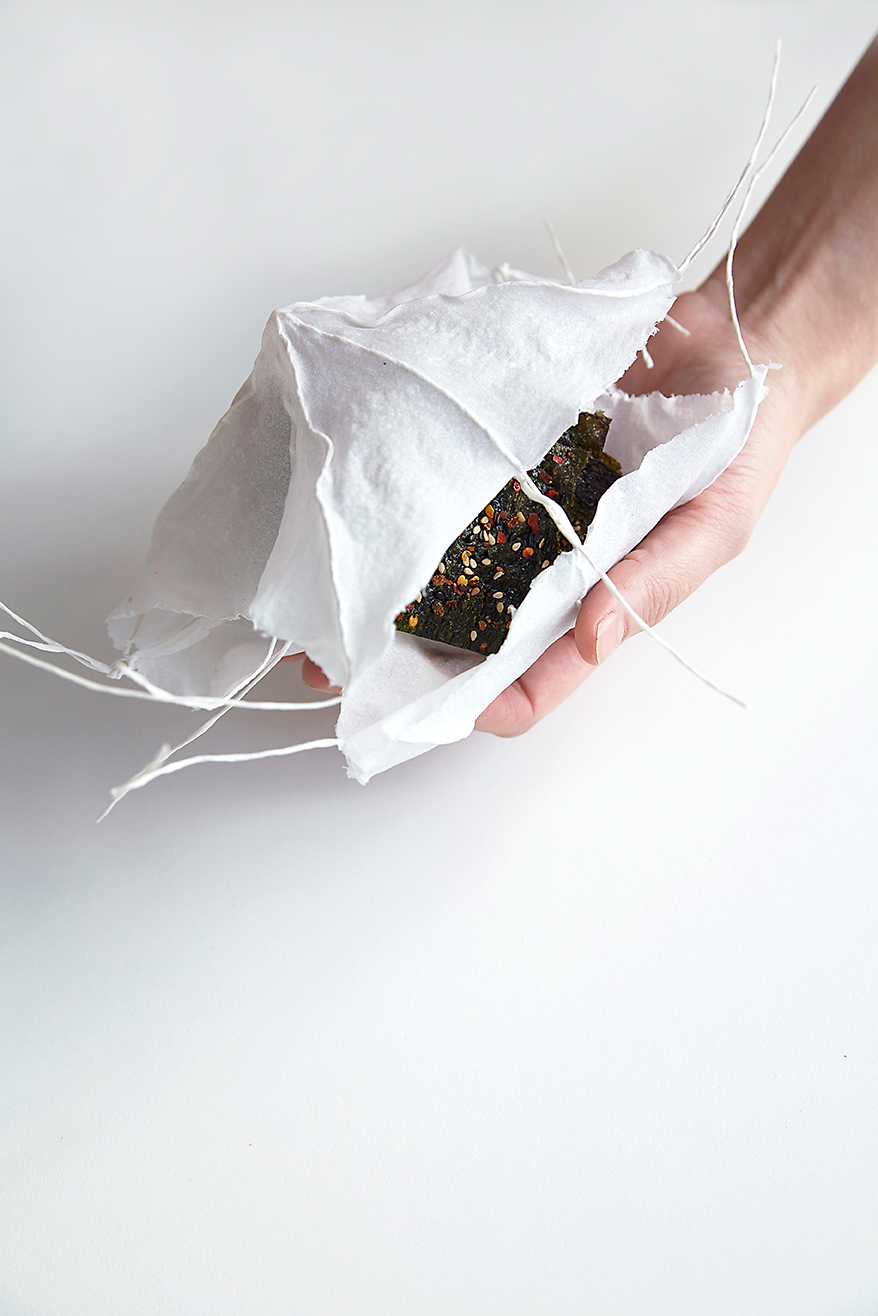 Shaping Paper_Food and other contents

Alle Rechte vorbehalten Jonathan Brooking, Bára Finnsdóttir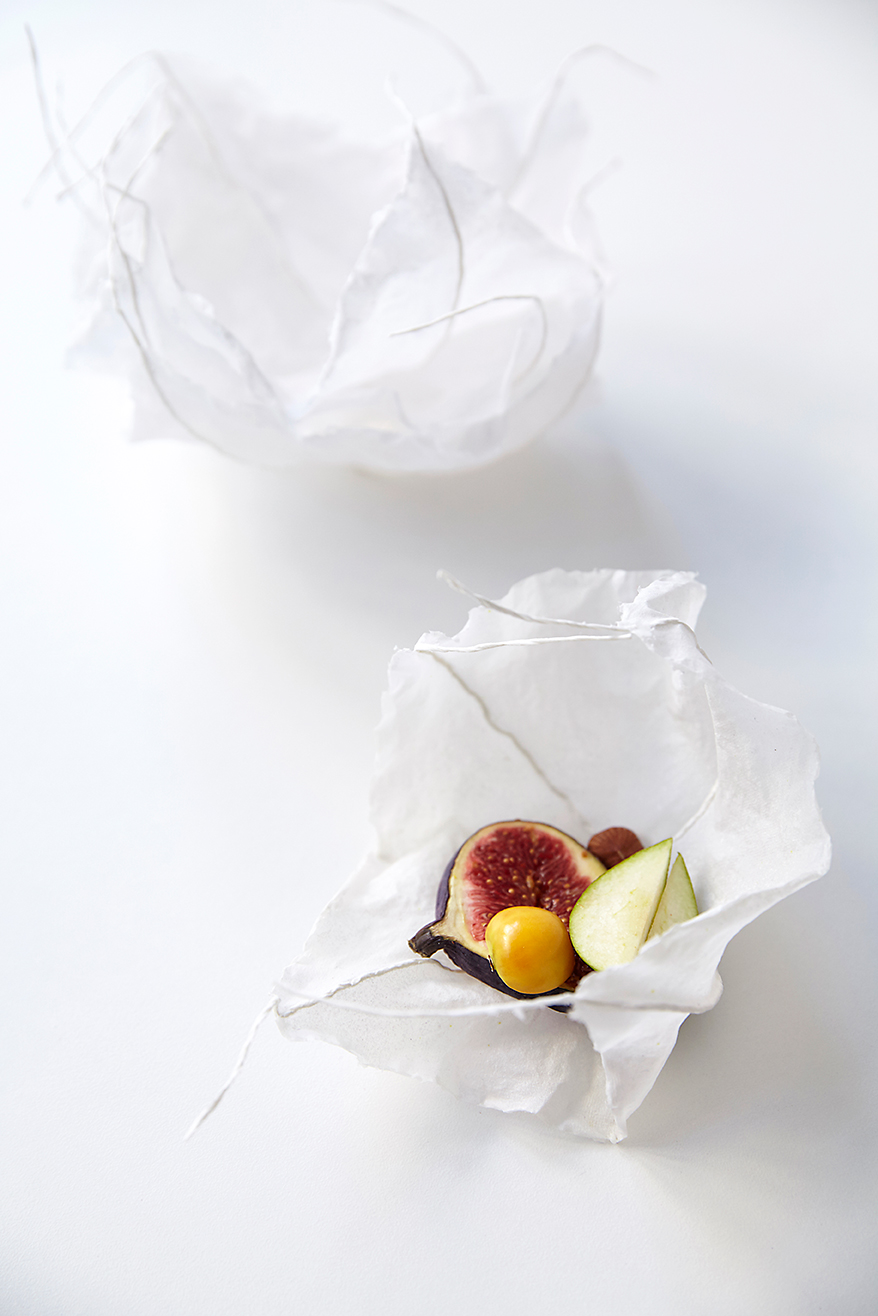 Shaping Paper_Food and other contents

Alle Rechte vorbehalten Jonathan Brooking, Bára Finnsdóttir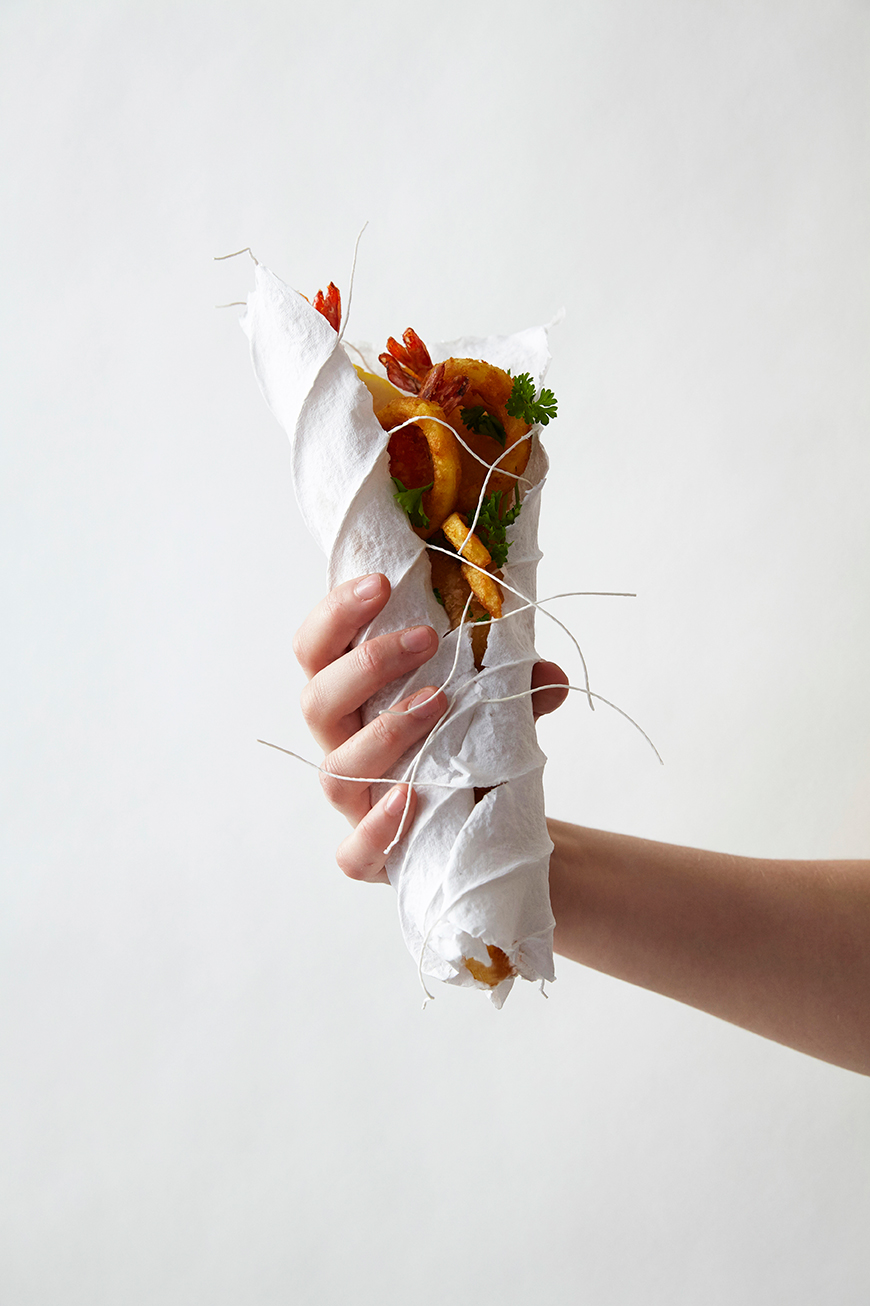 Shaping Paper_Food and other contents

Alle Rechte vorbehalten Jonathan Brooking, Bára Finnsdóttir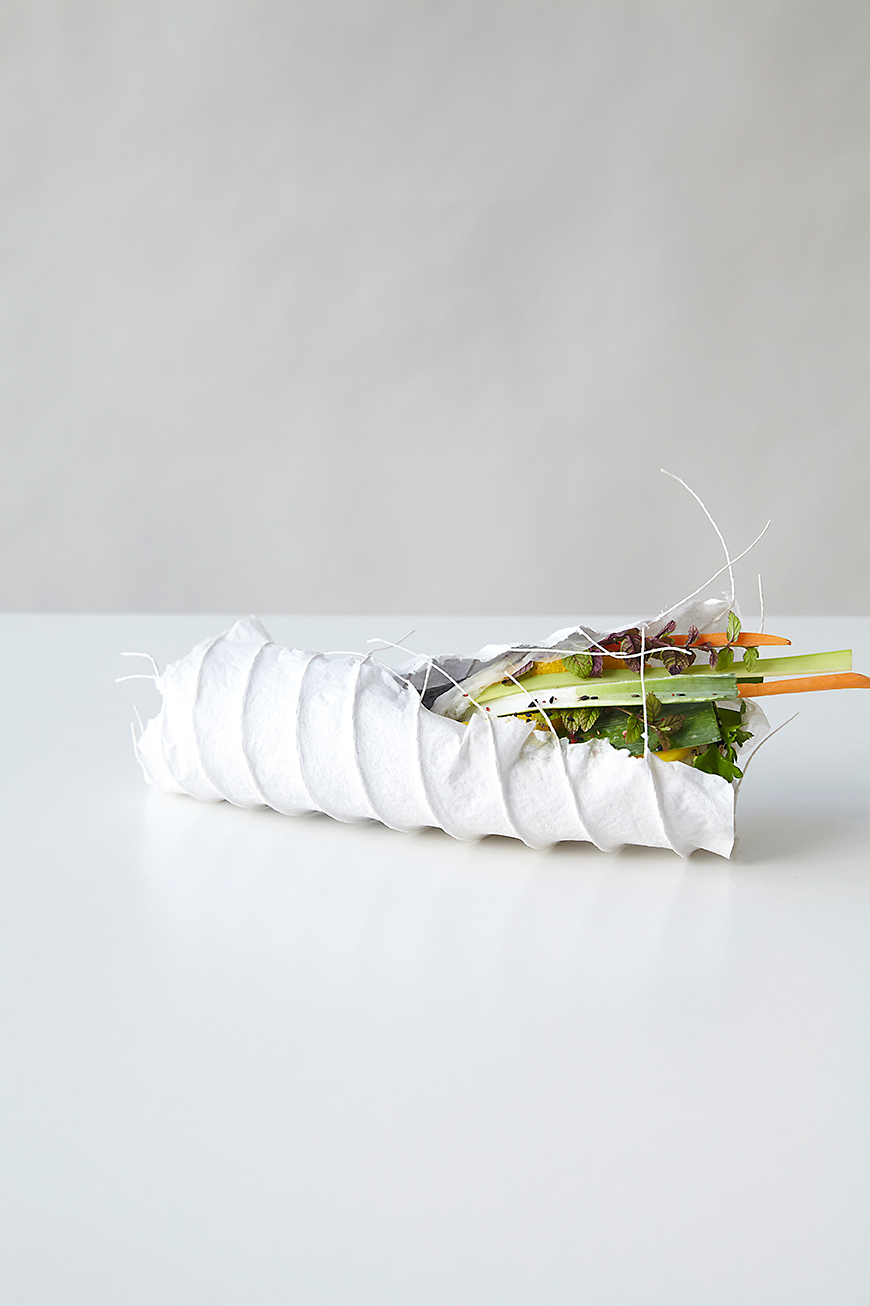 Shaping Paper_Food and other contents

Alle Rechte vorbehalten Jonathan Brooking, Bára Finnsdóttir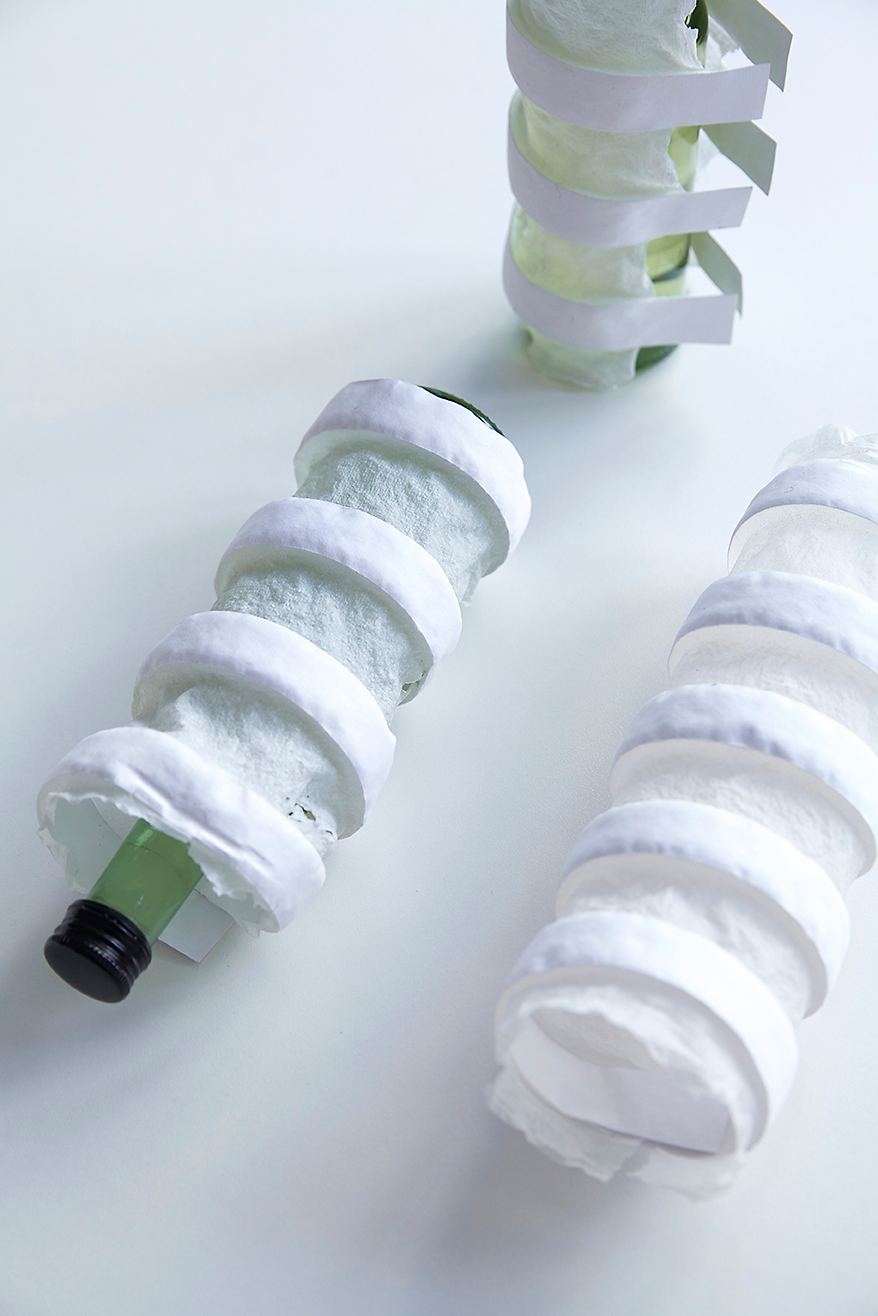 Shaping Paper_Food and other contents

Alle Rechte vorbehalten Jonathan Brooking, Bára Finnsdóttir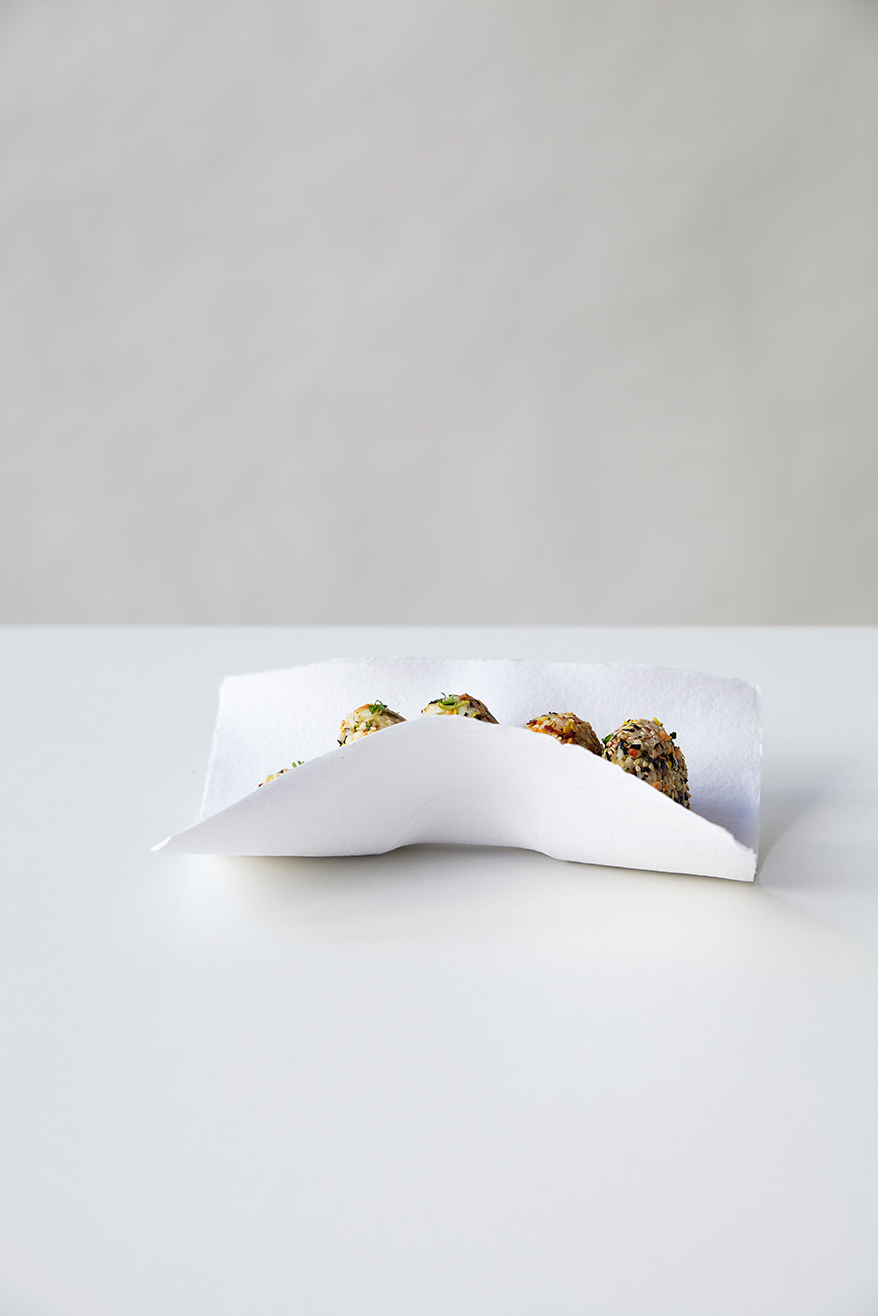 Shaping Paper_Food and other contents

Alle Rechte vorbehalten Jonathan Brooking, Bára Finnsdóttir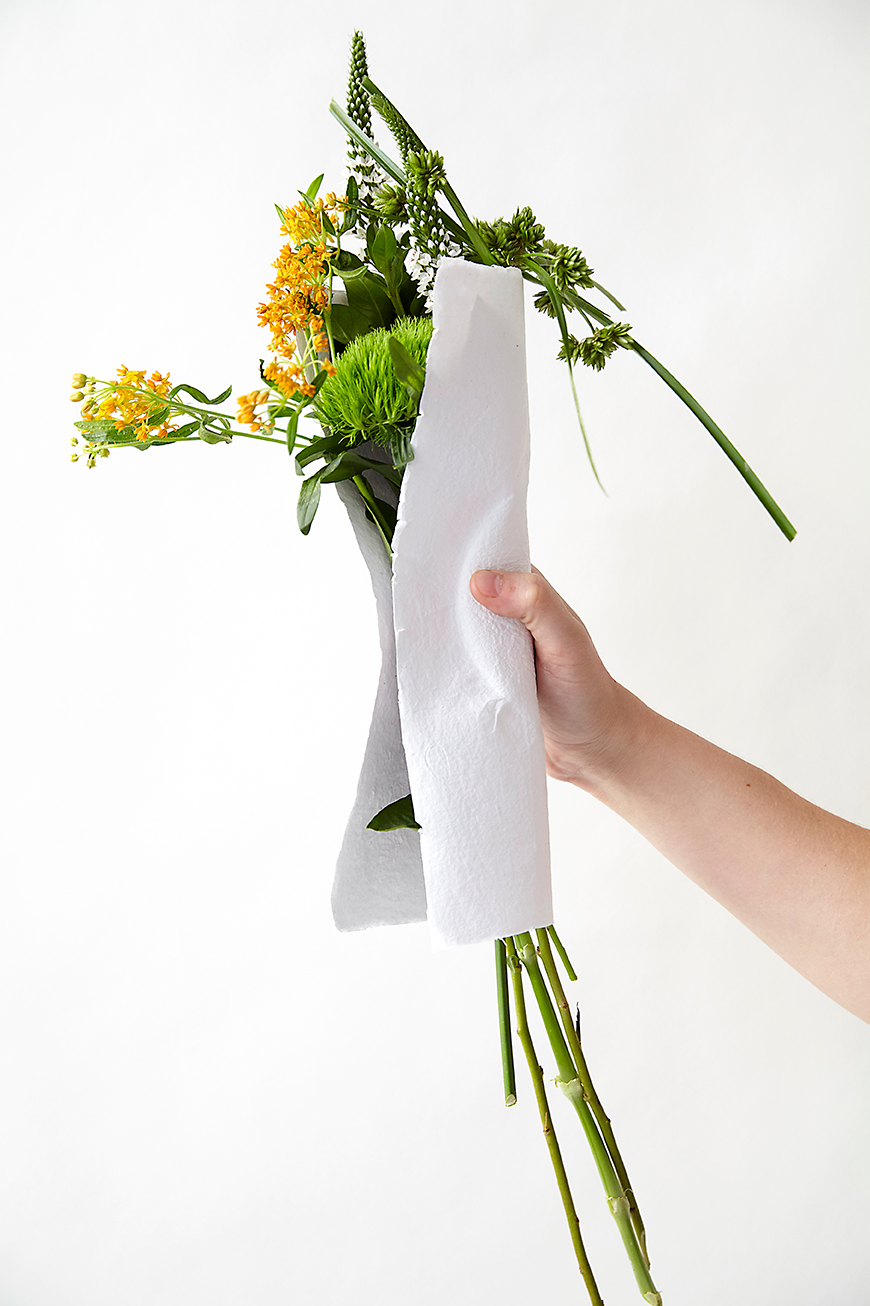 Shaping Paper_Food and other contents

Alle Rechte vorbehalten Jonathan Brooking, Bára Finnsdóttir