Wintersemester 2006/07,
Newsware - Digital Toolkit for Reporters
In the news business the factor time is crucial. The reporter's need to gather, process and deliver information instantly demands mobile ability in the first place. Newsware is intended to equip reporters with a handy set of digital tools which can operate together or autonomously. The four mobile devices don't need any cables or plugs nor any adapters or different rechargers. They communicate and transmit data wireless. For recharging they are just put into a central recharging unit like a small bag, which connects to one power port. Newsware consists of the VoiceStick, the Camera, the NotePad and the Keyboard.
Project category
Diploma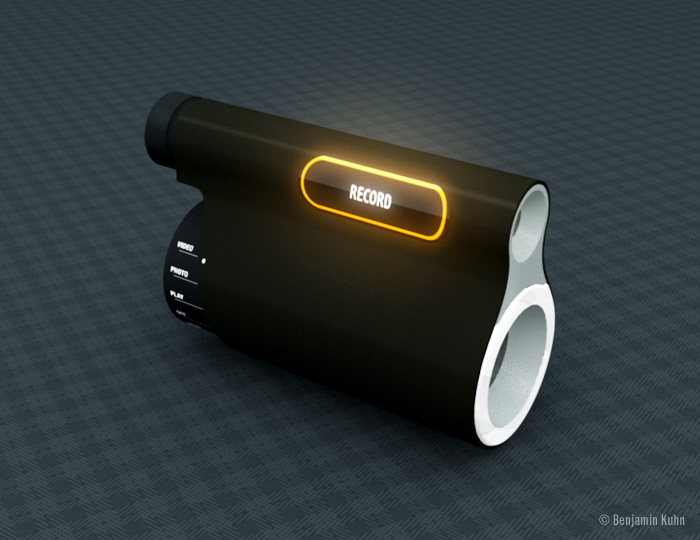 Newsware Camera
The Camera works according to the same principle, always showing only the information needed. What distinguishes it from conventional digital cameras is the absence of a display. In order to take photos or record video, the user has to look through the view-finder. Or he connects the camera wireless to an external display, i.e. the NotePad or a mobile phone, where the shoots can be viewed, too. The recordings and shoots are stored in the devices themselves and then saved onto the memory of the NotePad.
Alle Rechte vorbehalten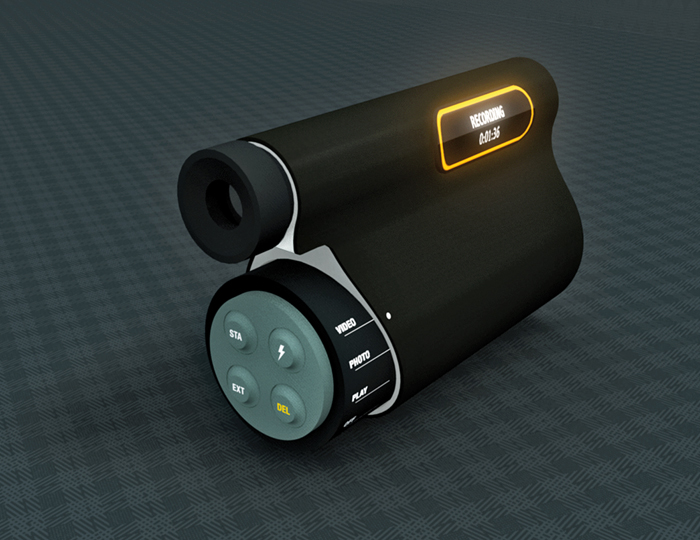 Newsware Camera
The Camera works according to the same principle, always showing only the information needed. What distinguishes it from conventional digital cameras is the absence of a display. In order to take photos or record video, the user has to look through the view-finder. Or he connects the camera wireless to an external display, i.e. the NotePad or a mobile phone, where the shoots can be viewed, too. The recordings and shoots are stored in the devices themselves and then saved onto the memory of the NotePad.
Alle Rechte vorbehalten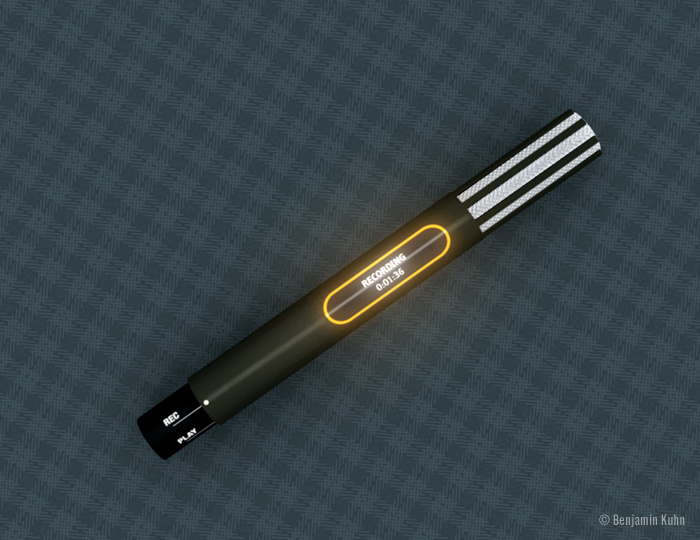 Newsware VoiceStick
The VoiceStick is a very compact pen-like voice recorder. The modus is set by turning the small wheel at the end. A touch sensitive display button (OLED) shows context-based functions and facilitates the use. An automatic back-up function helps to avoid an accidental loss of recordings.
Alle Rechte vorbehalten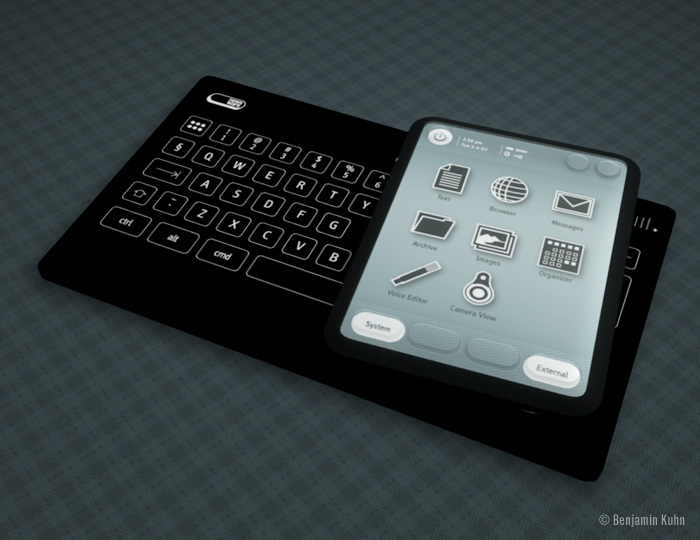 Newsware NotePad & Keyboard
The NotePad is a palm-size handheld computer that offers two touch displays to the user – one on the upside, the other on the bottom. A built-in sensor detects the position of the device and activates the display showing to the user. Thus it is possible to use the NotePad like flipping pages of a book or change quickly between applications. Embossed buttons show frequently used functions within an application. Text processing still remains the main part of the reporter's work hence the applications of the NotePad are optimized for that purpose. A vital feature is the conversion of recorded speech into editable text, which will save a considerable amount of time. Furthermore there are communication functions like E-Mail and Instant Messaging, a calendar and address book and a browser. Text can be put in conveniently through the soft keyboard.
Alle Rechte vorbehalten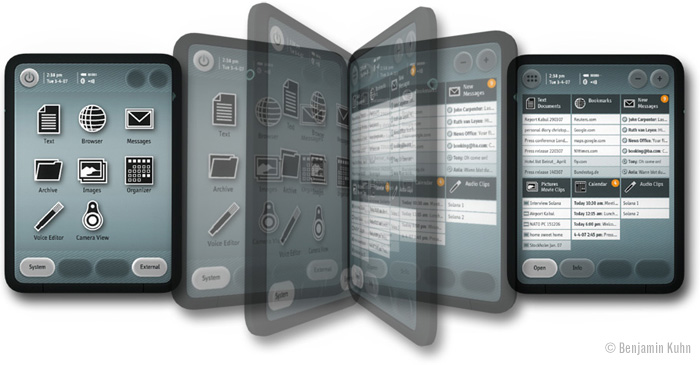 Newsware NotePad
The NotePad is a palm-size handheld computer that offers two touch displays to the user – one on the upside, the other on the bottom. A built-in sensor detects the position of the device and activates the display showing to the user. Thus it is possible to use the NotePad like flipping pages of a book or change quickly between applications. Embossed buttons show frequently used functions within an application. Text processing still remains the main part of the reporter's work hence the applications of the NotePad are optimized for that purpose. A vital feature is the conversion of recorded speech into editable text, which will save a considerable amount of time. Furthermore there are communication functions like E-Mail and Instant Messaging, a calendar and address book and a browser. Text can be put in conveniently through the soft keyboard.
Alle Rechte vorbehalten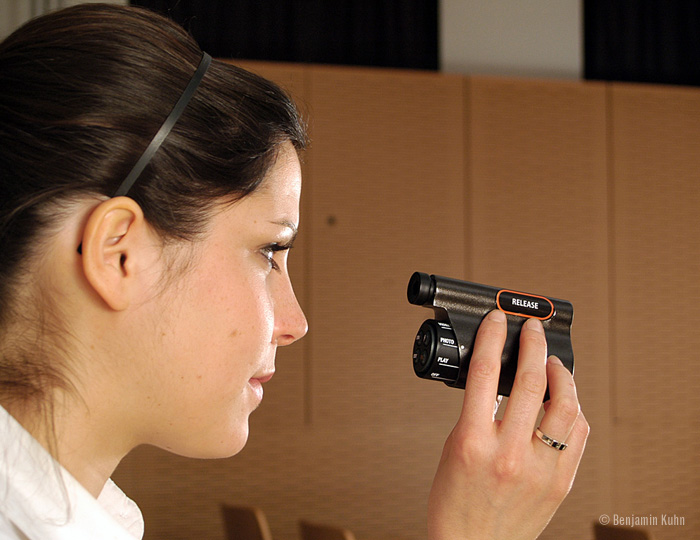 Newsware Camera

Alle Rechte vorbehalten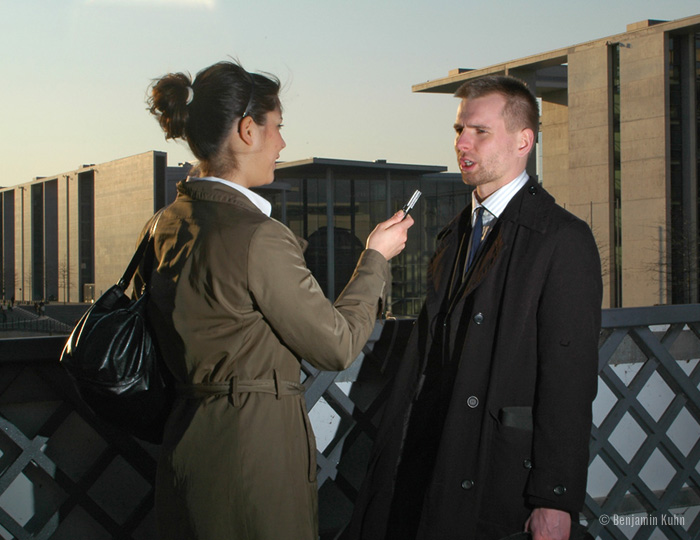 Newsware VoiceStick

Alle Rechte vorbehalten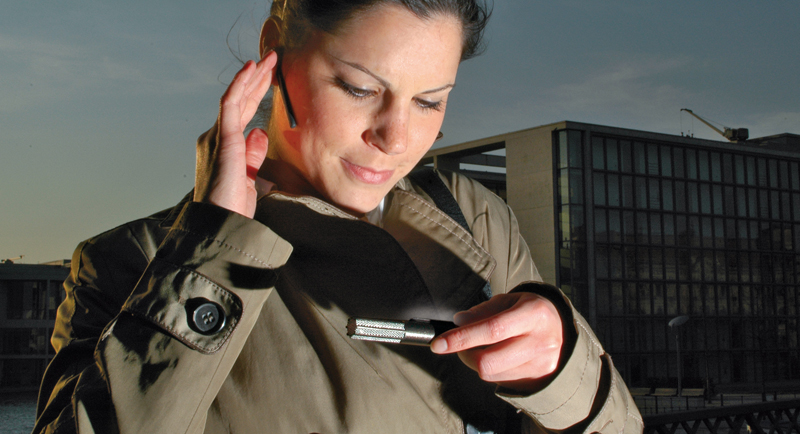 Newsware VoiceStick

Alle Rechte vorbehalten