Wintersemester 2016/2017, BA/MA Textil- und Flächendesign eLab
Blowin In the Wind
Blowin in the Wind
Gregory Krouse
The natural power and unpredictable rhythms and patterns of wind are captured by a motion sensitive surface to produce a programmable symphony of naturally influenced sounds. Inspired by numerous natural structures such as leaves, grass, hair and even the tail of the Western Diamondback Rattlesnake, it combines simple flexible materials with conductive materials to form a texture that is digital in function while remaining organic in stimulus, handing over control of the melody to nature.
This project takes a step towards translating movement into sound similar to wind chimes. With a surface made from flexible and conductive materials the object no longer produces sound through its acoustic properties but becomes a translator of movement through random electrical contacts. By linking these contacts to various sounds from nature, one can imagine filling an interior space with the songs of birds or rustling leaves each time the wind blows outside.
However, the project's implications are even wider by literally connecting a natural environment with the virtually unlimited realm of digital information. This results in a division of the actual movement and the resulting auditory phenomenon. Thus the device creates a link from analog forces and a world of digital possibilities.
Project category
Semester Project
Project subjects
BA/MA Textil- und Flächendesign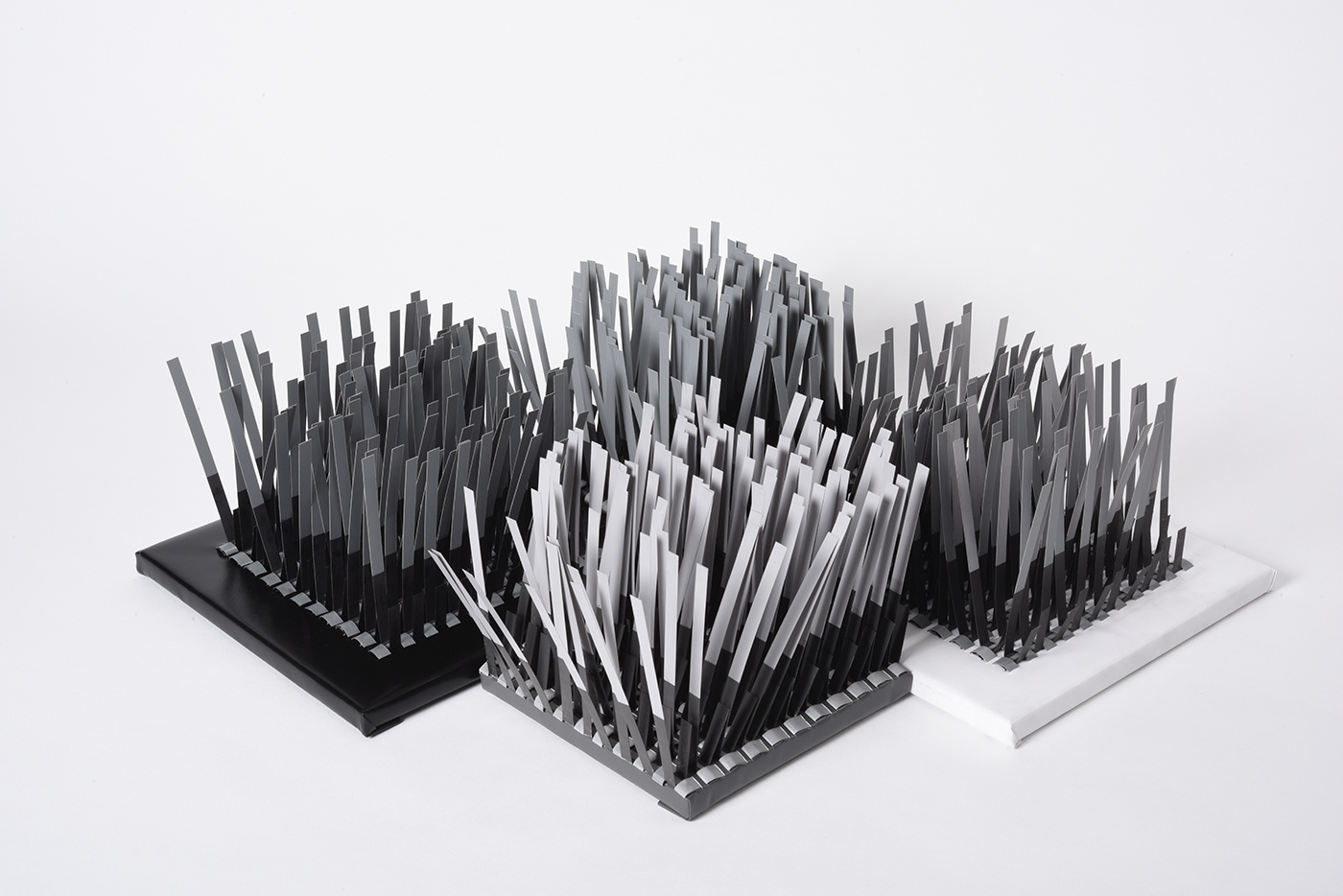 4 Tiles

Alle Rechte vorbehalten Gregory Krouse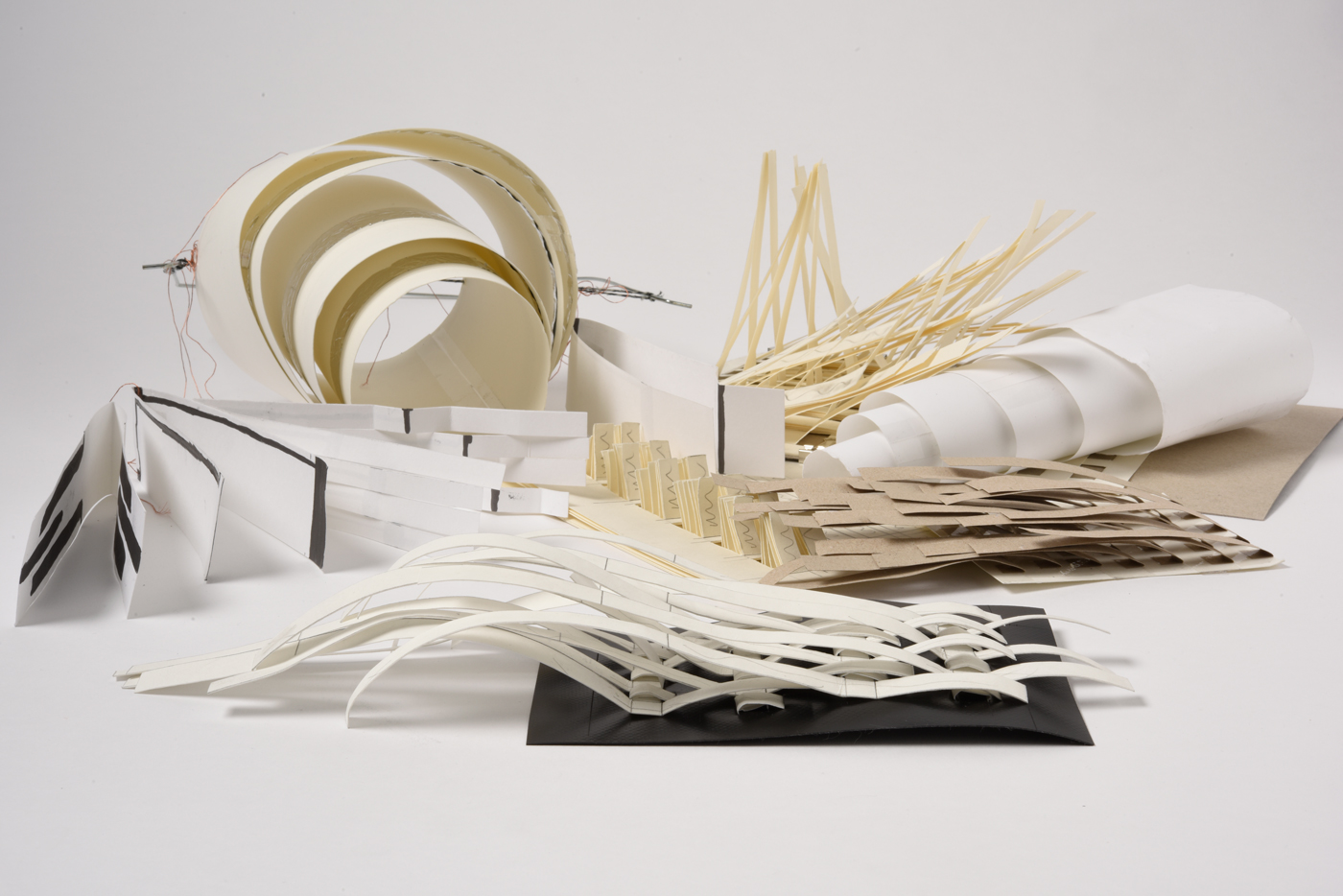 Paper Prototypes

Alle Rechte vorbehalten Gregory Krouse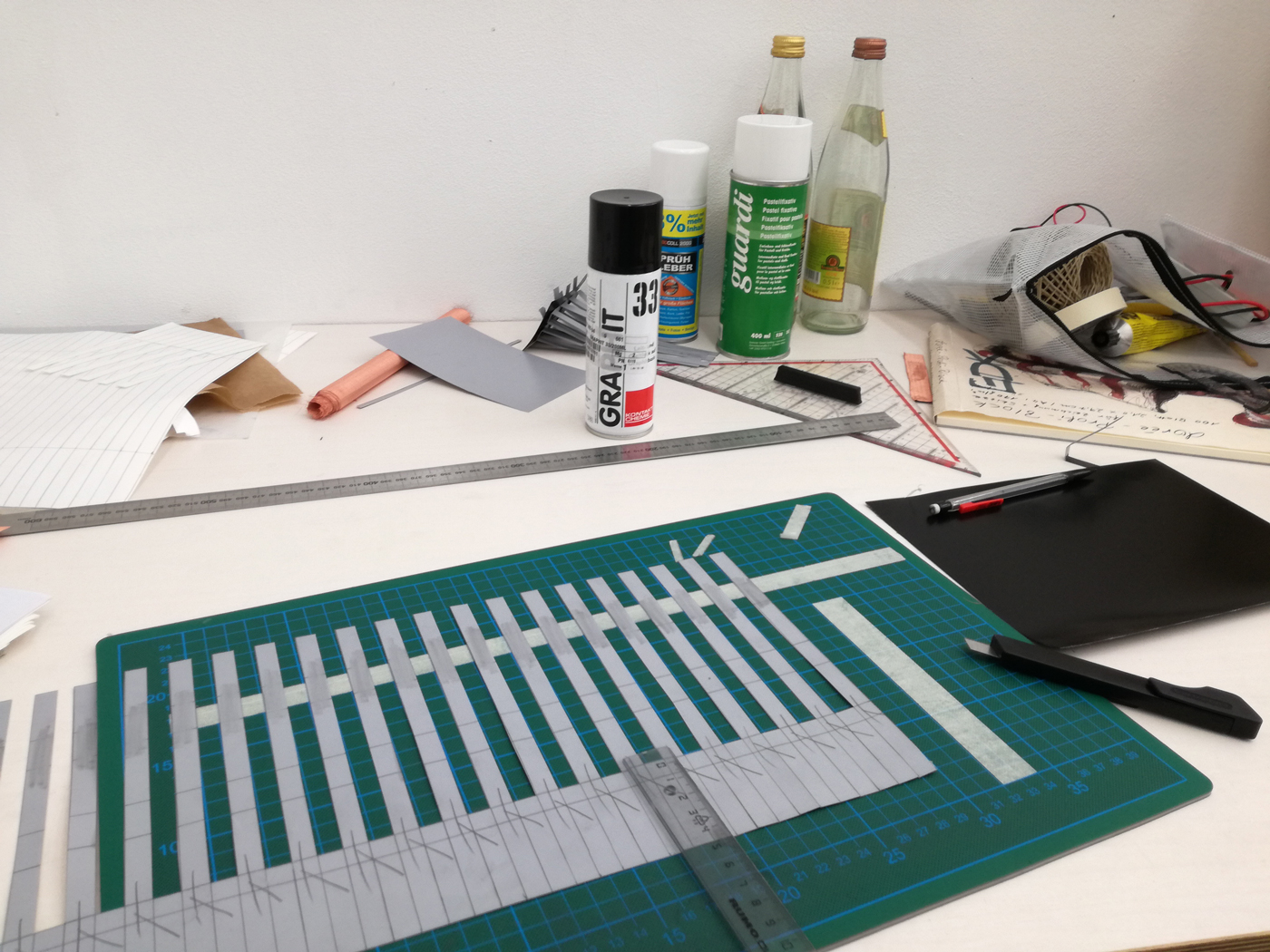 Process1

Alle Rechte vorbehalten Gregory Krouse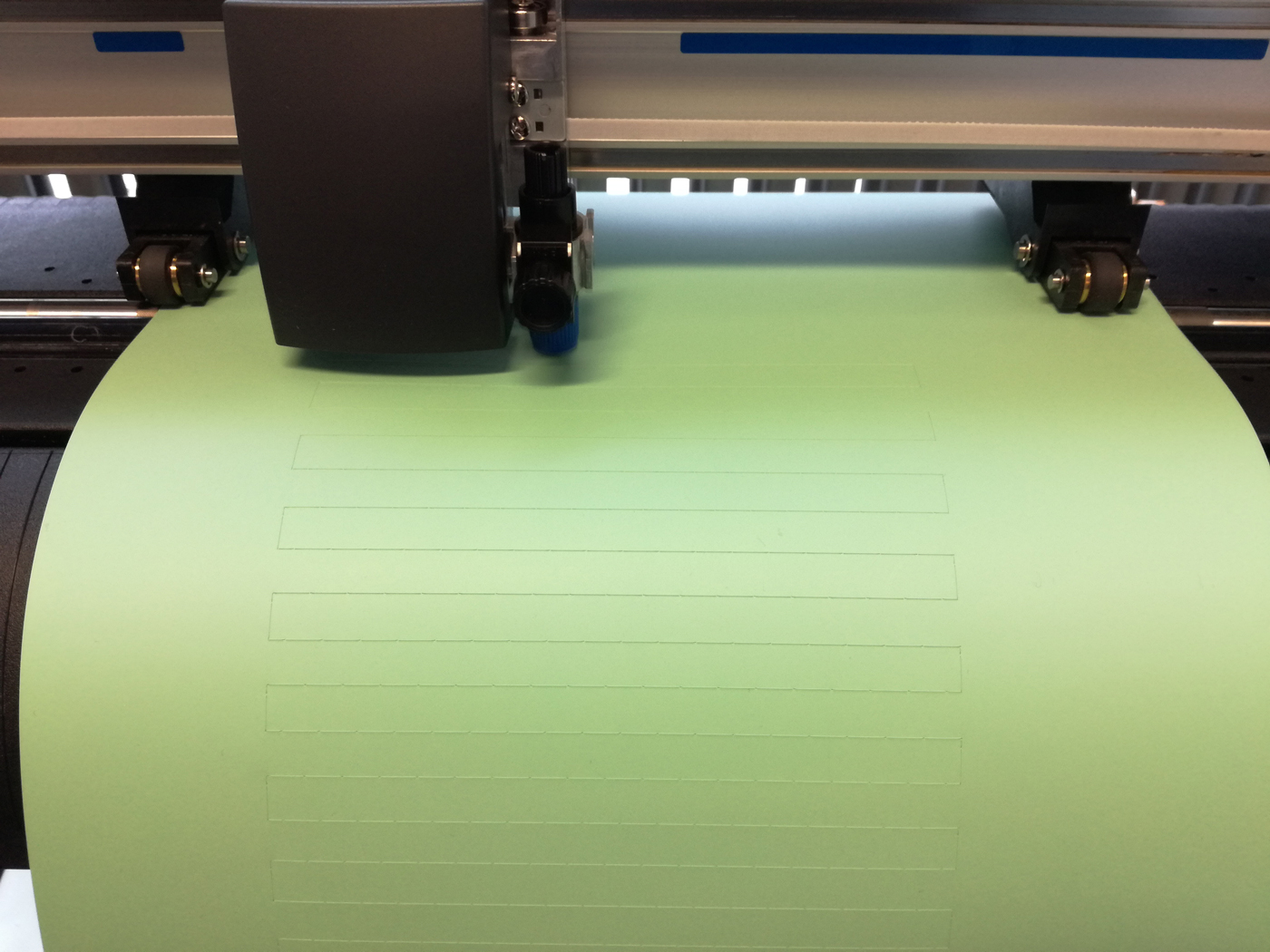 Process2

Alle Rechte vorbehalten Gregory Krouse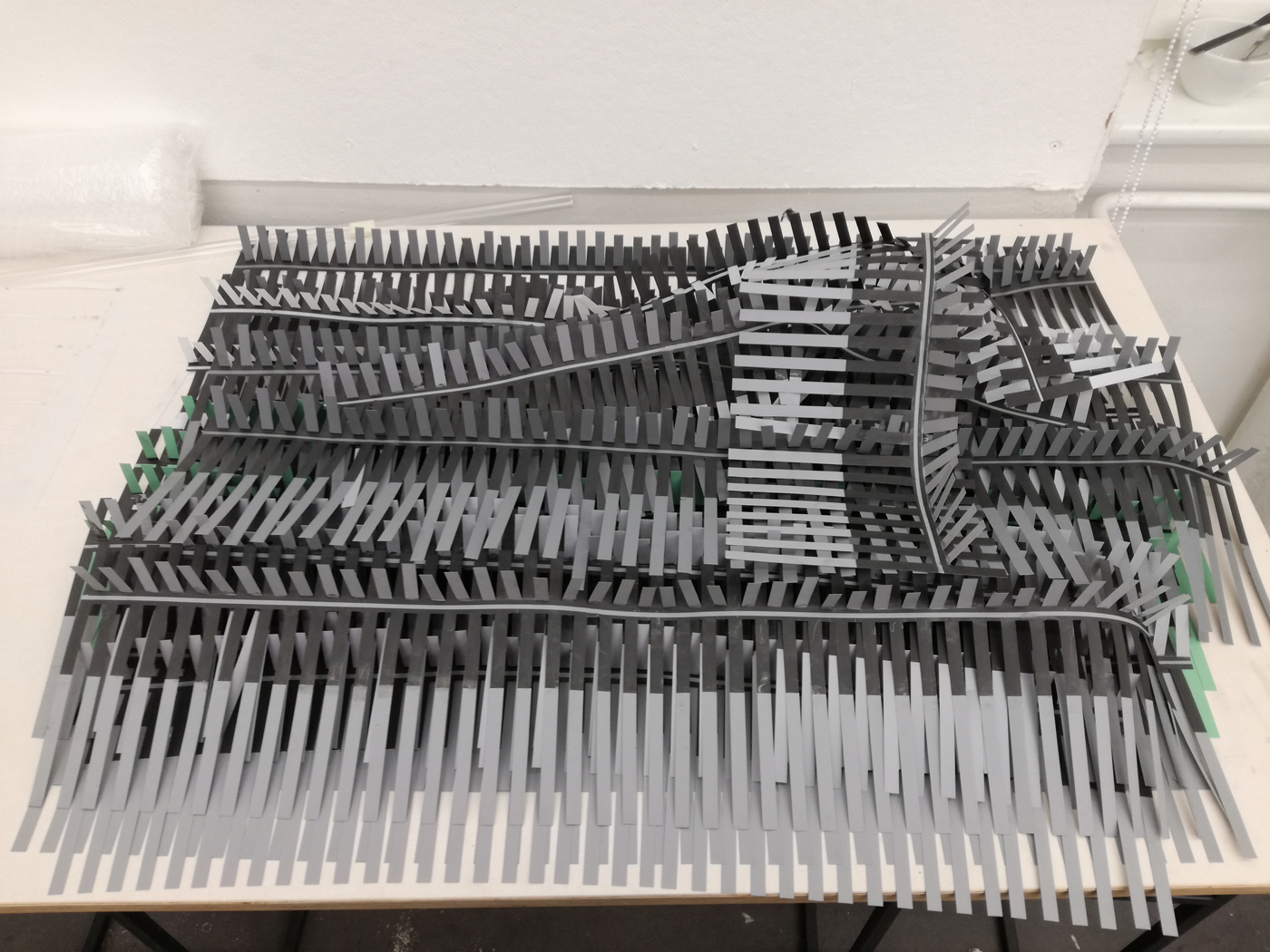 Blades

Alle Rechte vorbehalten Gregory Krouse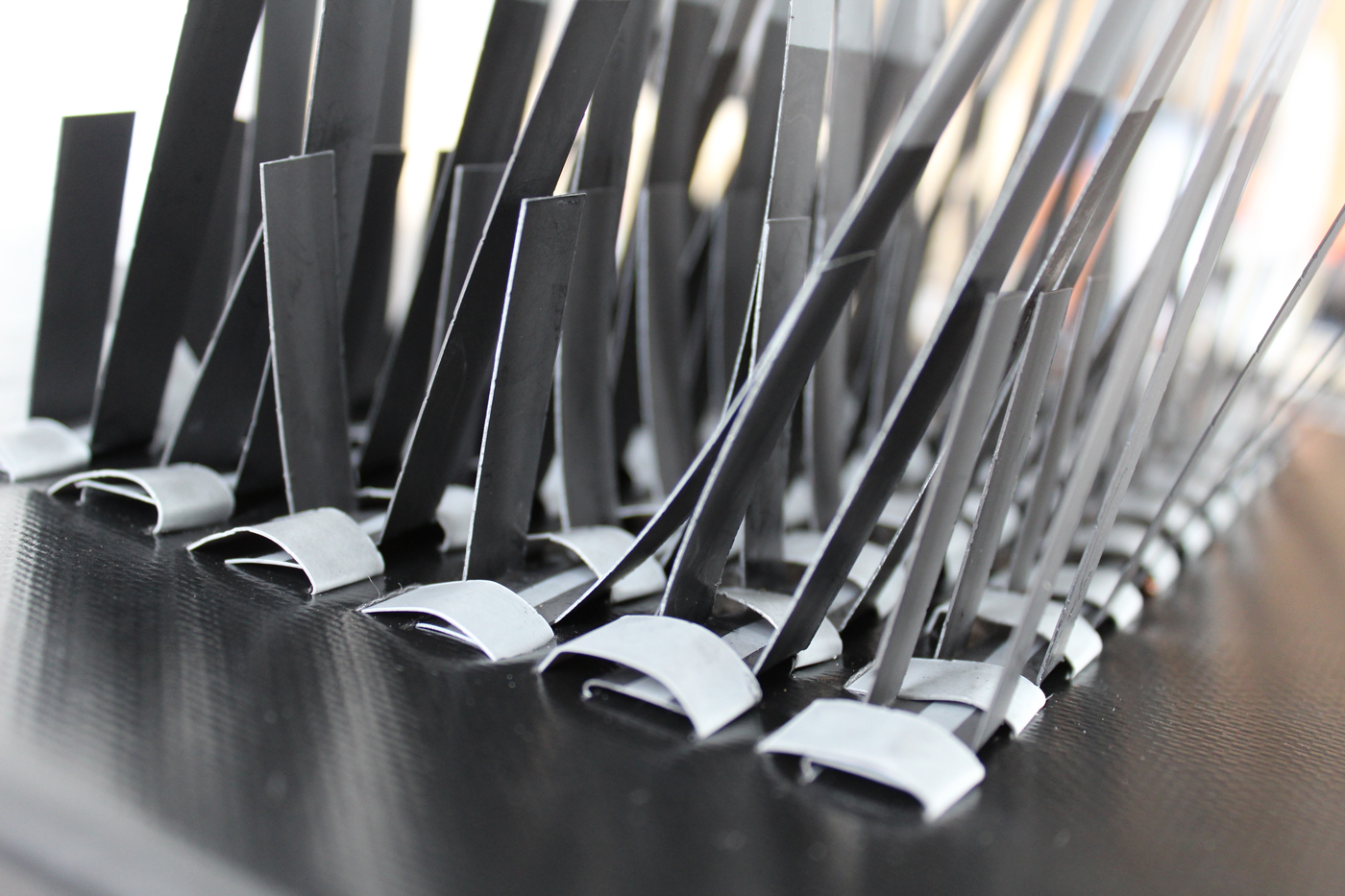 Construction

Alle Rechte vorbehalten Gregory Krouse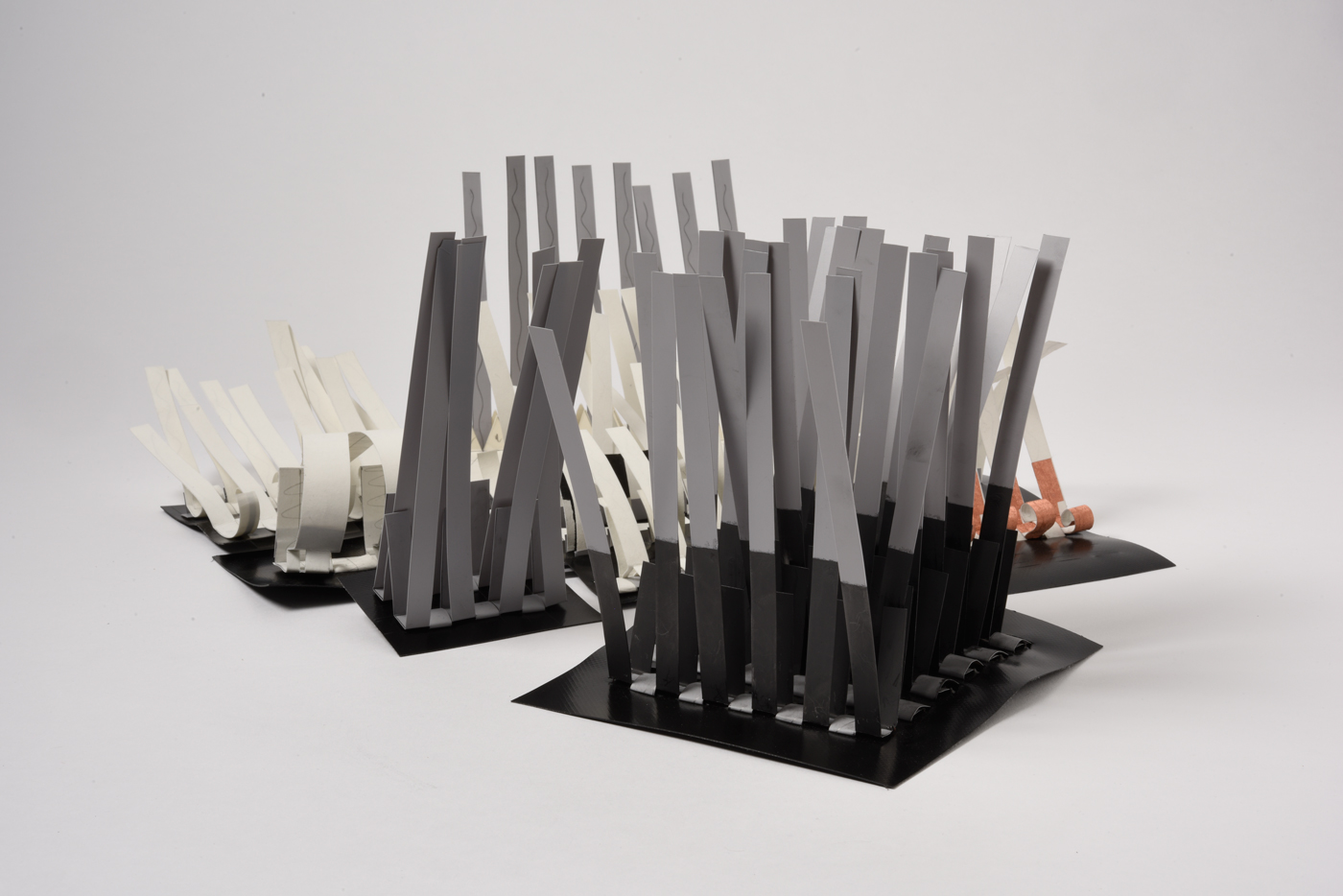 Functioning Prototypes

Alle Rechte vorbehalten Gregory Krouse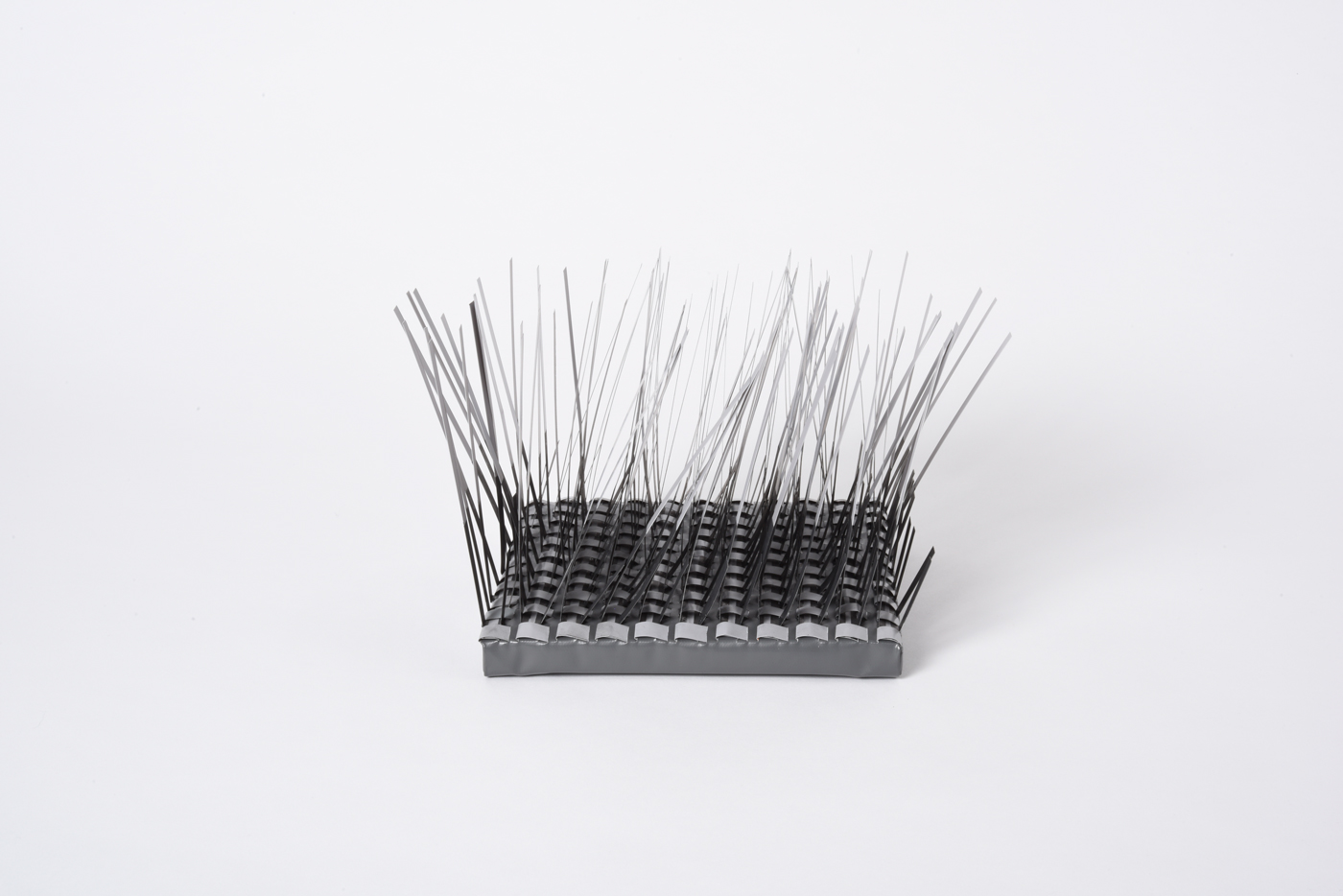 Tile1

Alle Rechte vorbehalten Gregory Krouse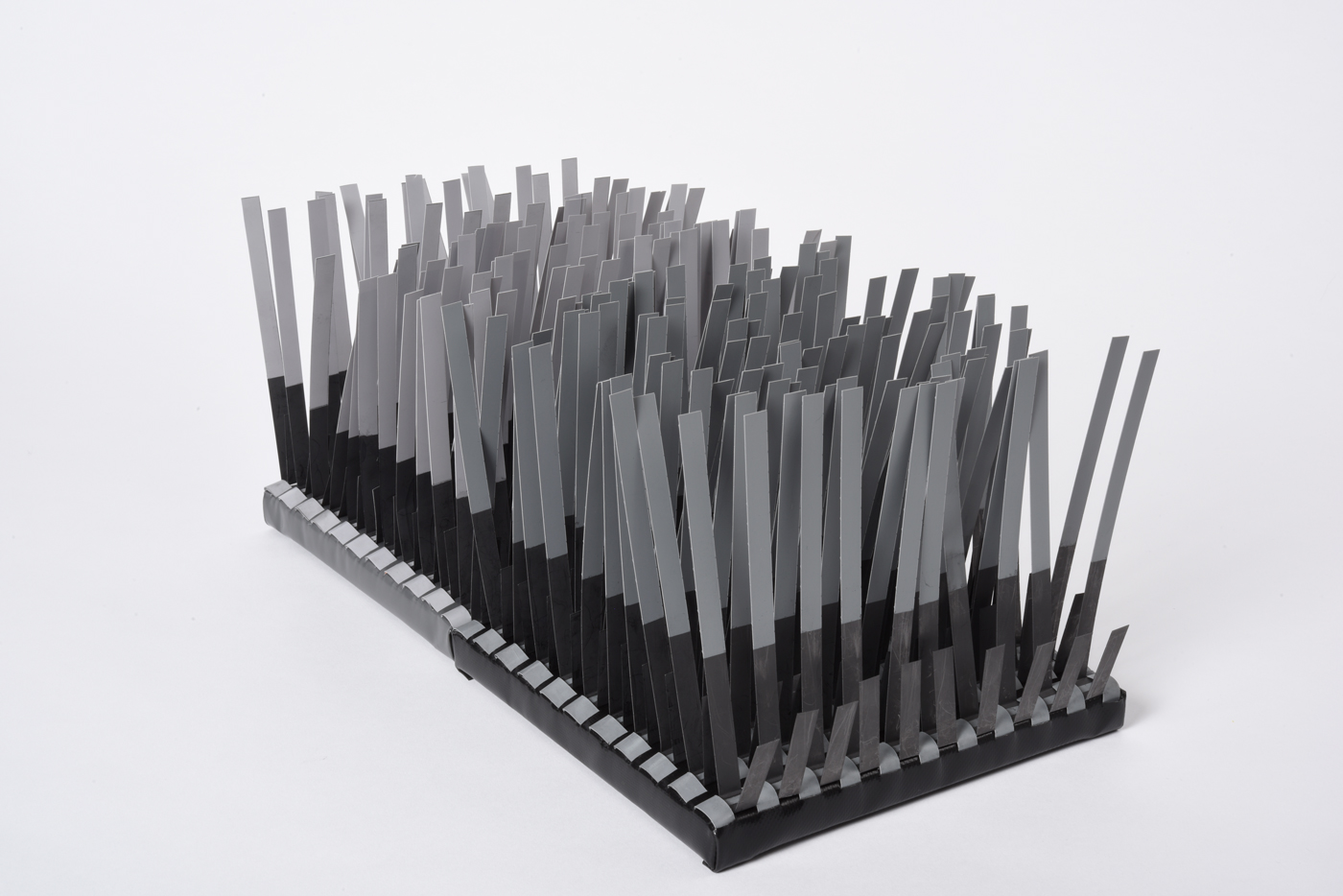 Tile 2

Alle Rechte vorbehalten Gregory Krouse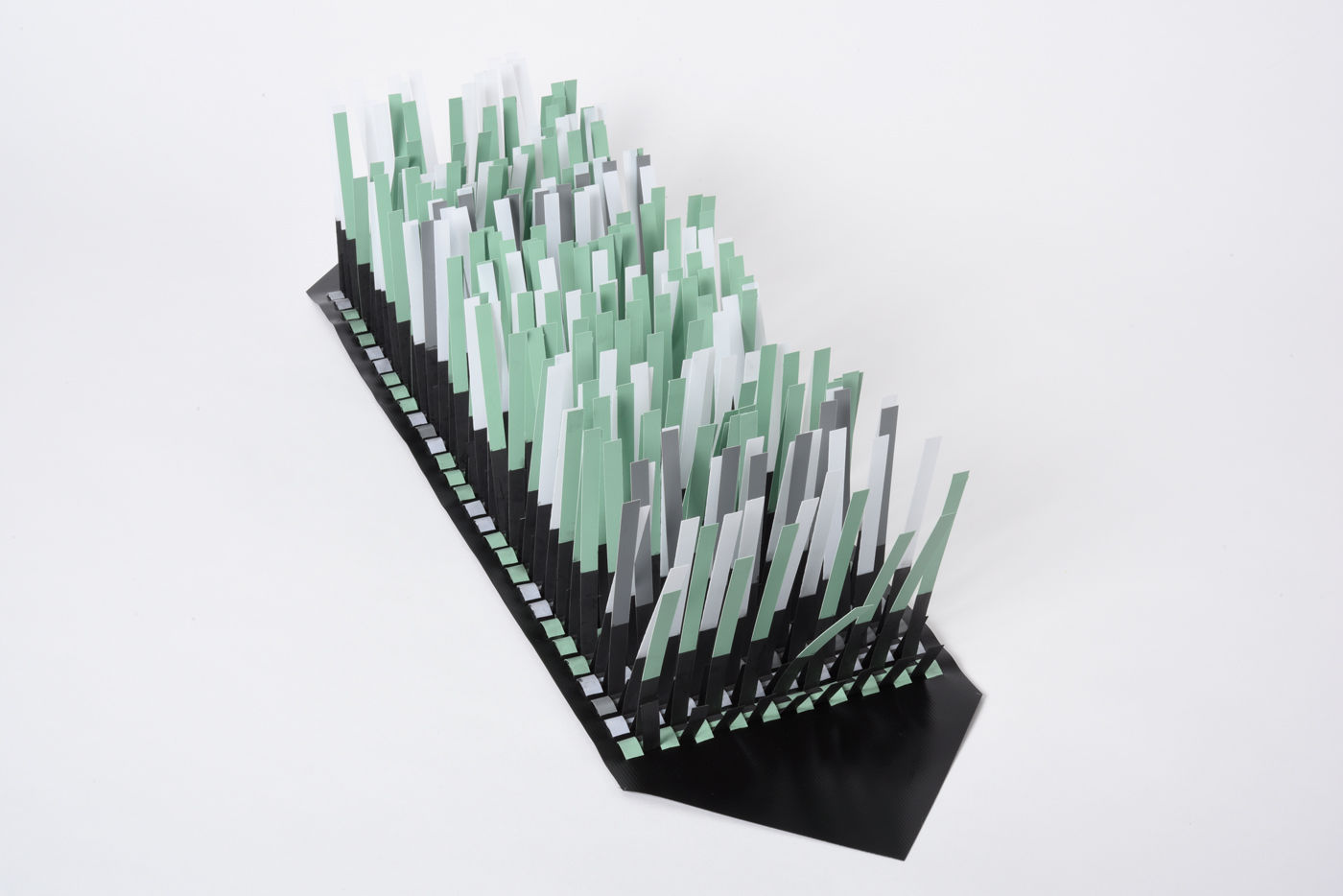 Strip 1

Alle Rechte vorbehalten Gregory Krouse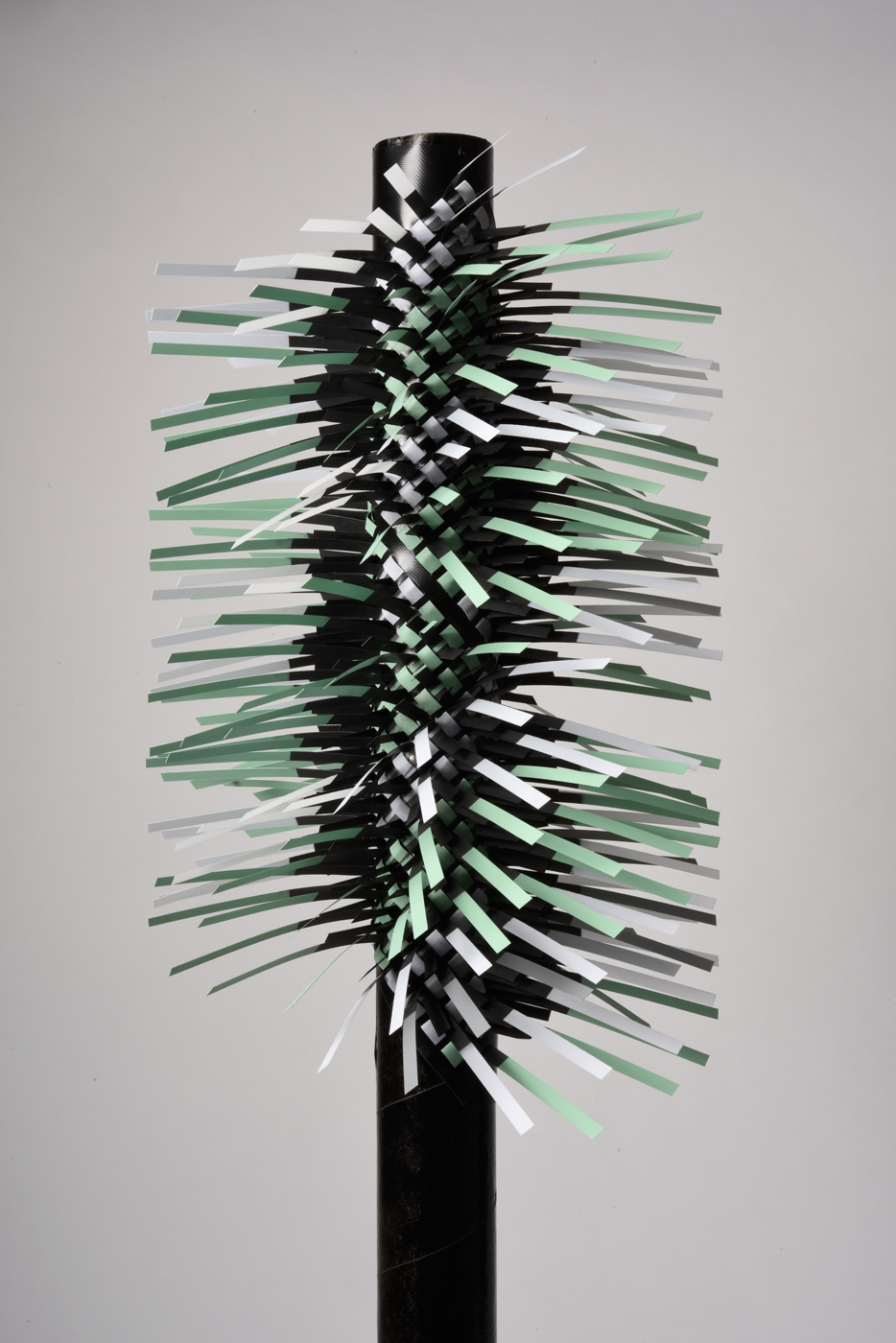 Strip 2

Alle Rechte vorbehalten Gregory Krouse