Wintersemester 2013/2014, BA/MA Textil- und Flächendesign
A Romance of Many Dimensions
Everybody knows what >>Unkraut<< is botanically supposed to mean, but as there is no biological definition of it, it becomes clear that >>Unkraut<<
in its term is a social and personal judgement.
A judgement about(un)desirebility and (un)controllability.
How do we deal with phenomena we do not like – so strong, we cannot control? What is true tolerance, how does intolerance hide?
And also: what do words determine in our minds?
This work gives shape to it in different forms and layers.
The letter – the word – the text - became in form and
content a tool of ambivalence.
The >>Unkraut-project<< - under the artistic direction
of Hella Jongerius and Lucas Verweij - was devided
into three parts: an asthetic part, a machine part
and a metaphorical part.
Project category
Semester Project
Project subjects
BA/MA Textil- und Flächendesign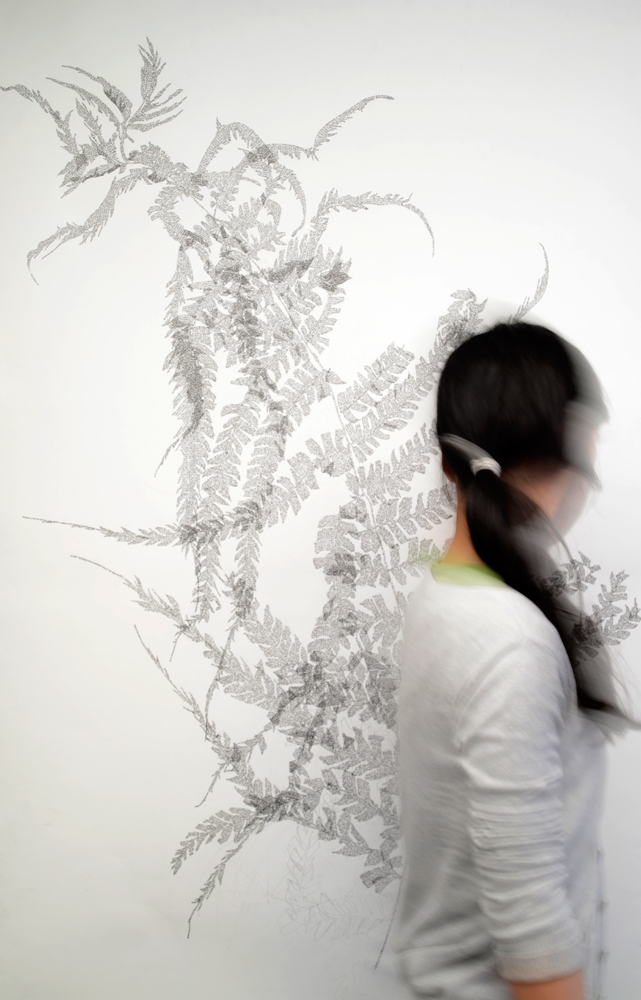 A Romance of Many Dimensions
90cm x 150cm
Alle Rechte vorbehalten Chiemi Miura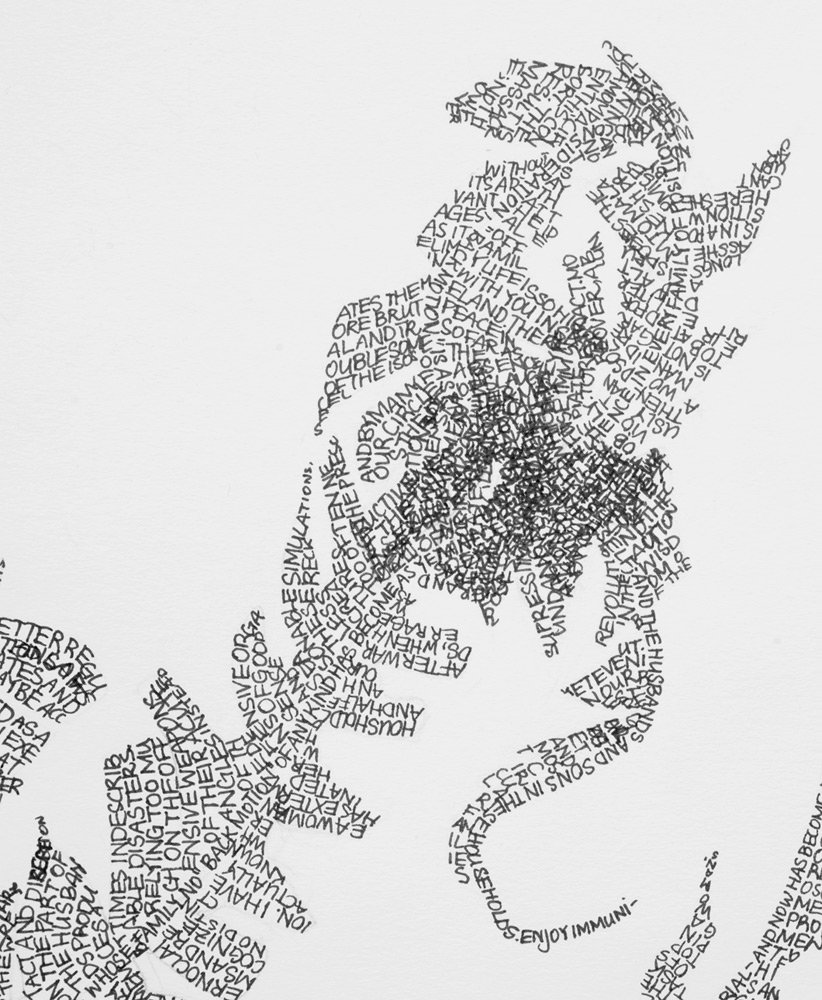 A Romance of Many Dimensions - Detail

Alle Rechte vorbehalten Chiemi Miura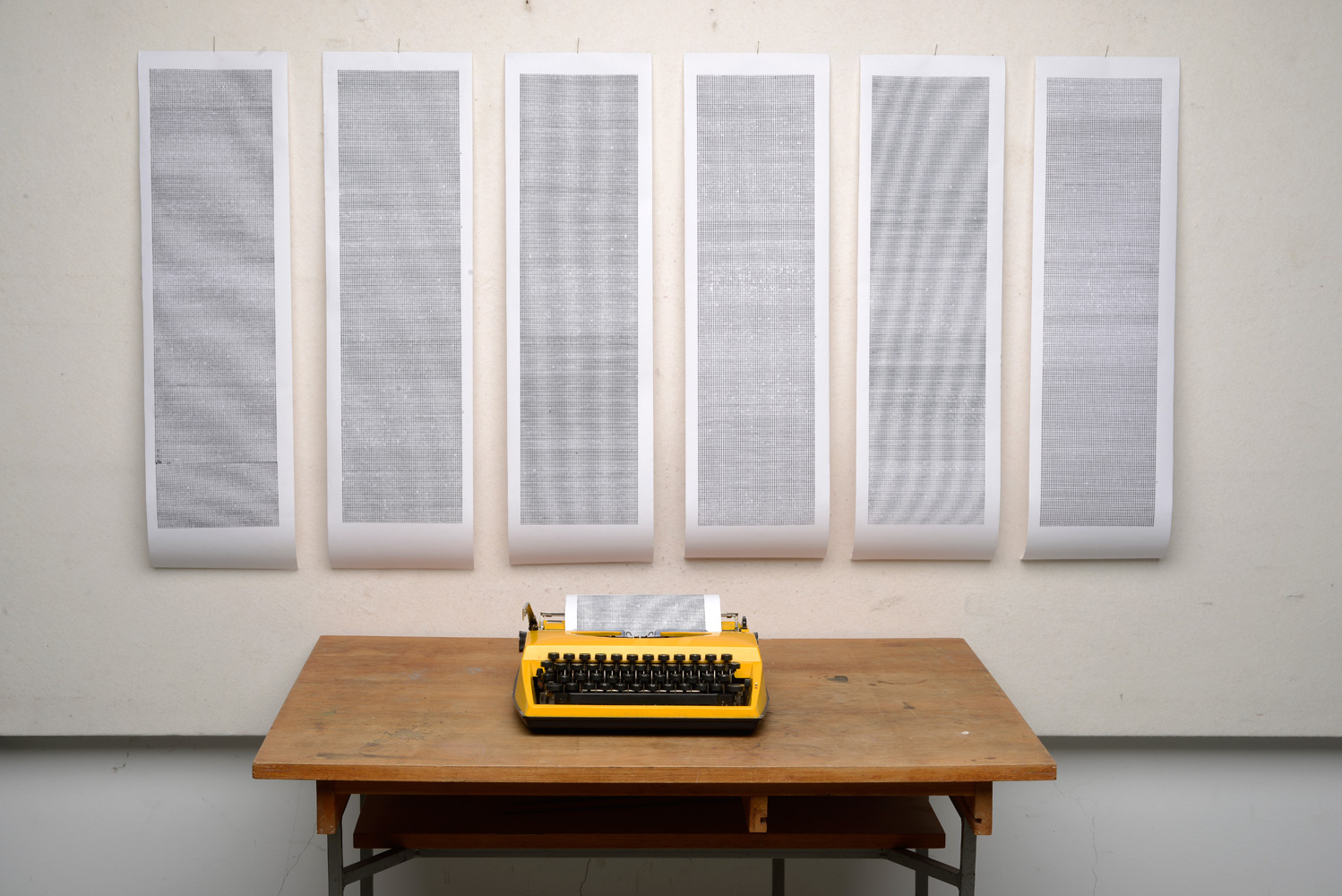 U N K R A U T
7 x 75cm x 20cm
Alle Rechte vorbehalten Chiemi Miura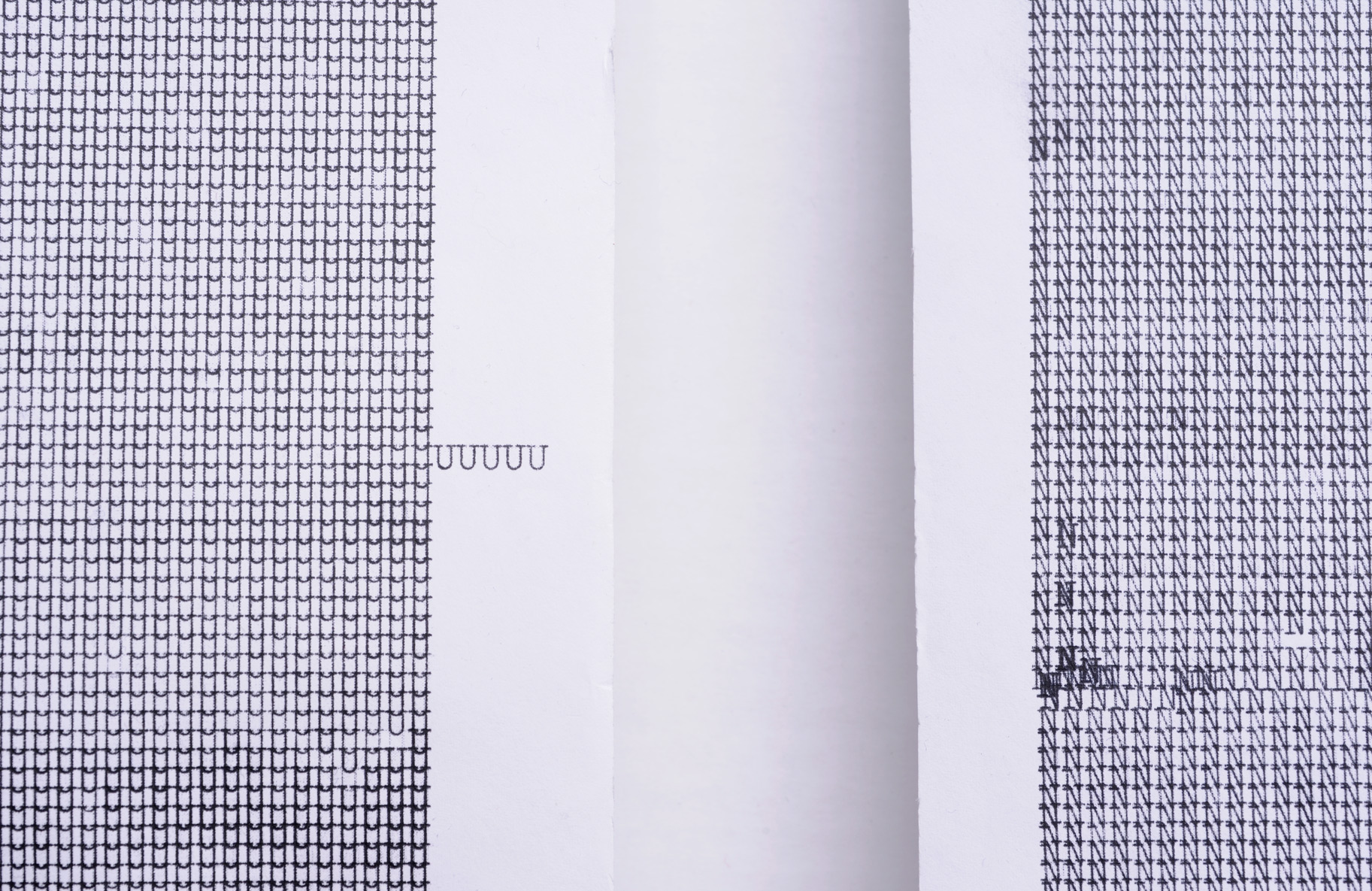 U N K R A U T - Detail

Alle Rechte vorbehalten Chiemi Miura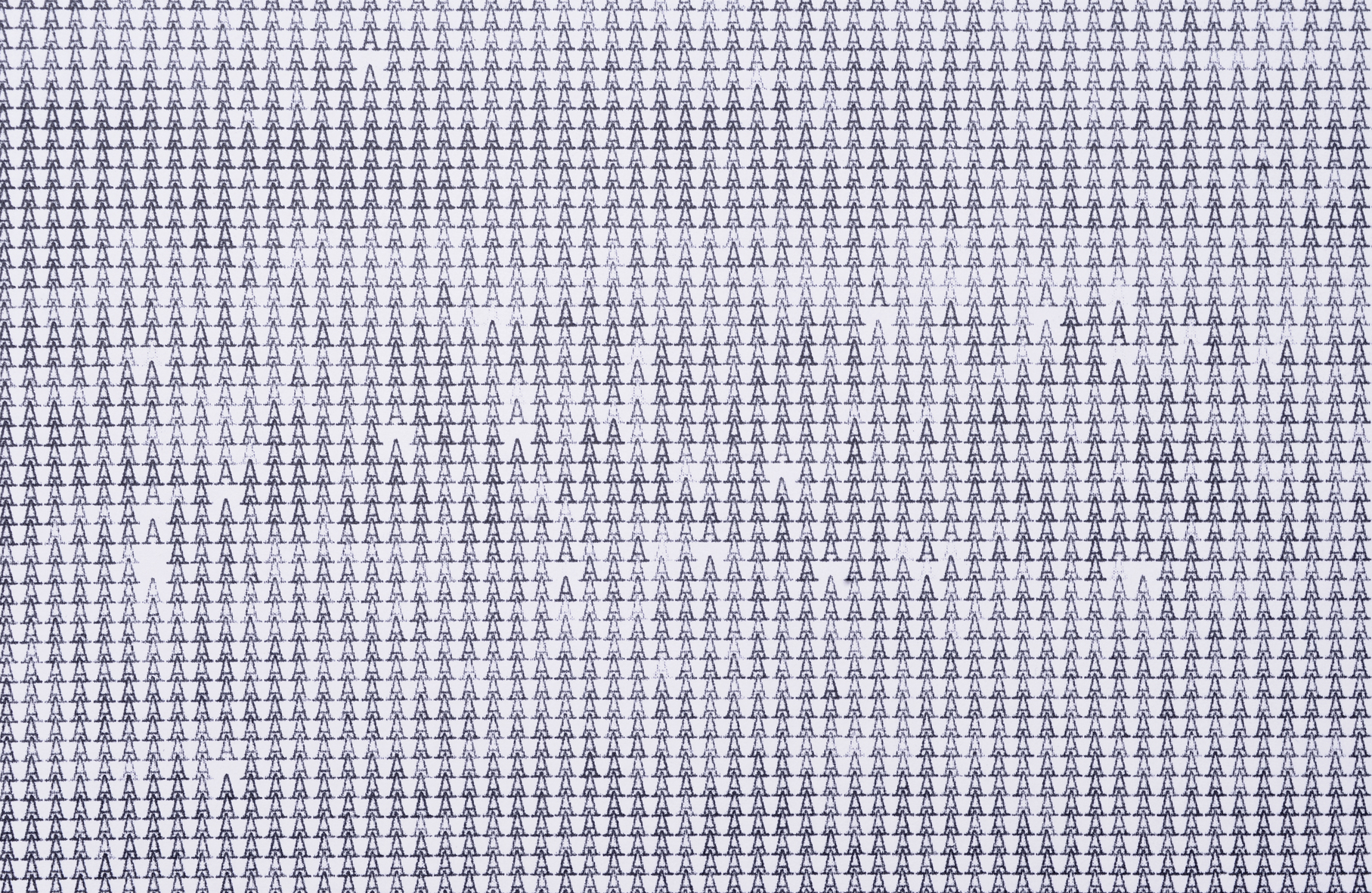 U N K R A U T - Detail

Alle Rechte vorbehalten Chiemi Miura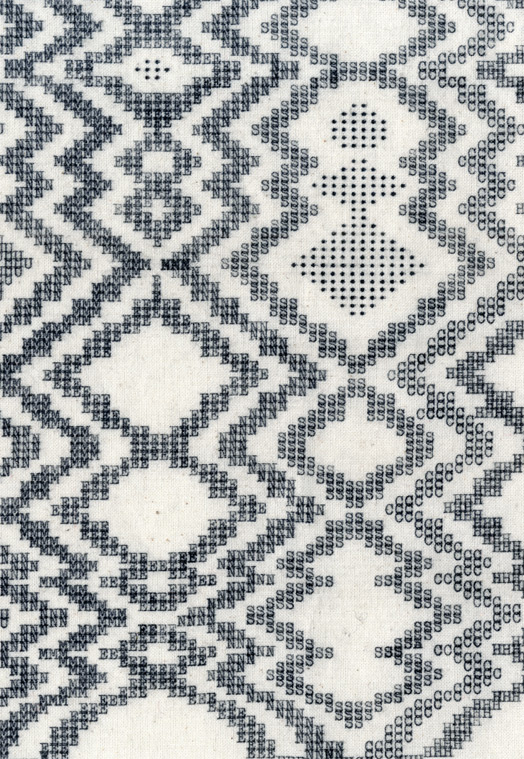 U N M E N S C H
60cm x 42cm
Typewriter on Cotton
Alle Rechte vorbehalten Chiemi Miura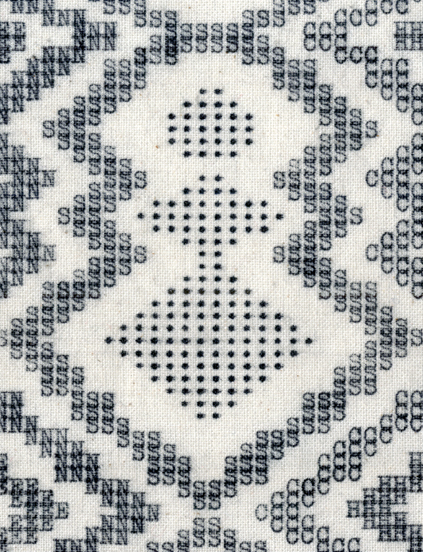 U N M E N S C H
Zoom
Alle Rechte vorbehalten Chiemi Miura